Here are my pictures of Alpine ibex, taken in Switzerland during hikes and various wildlife photography sessions.
The Alpine ibex (Capra ibex), or simply ibex, is a species of mammals from the Bovidae family. There are other species of ibex in other rocky mountain ranges.
The ibex lived in all regions of the rocky mountains of Central Europe, 100 000 years ago. The ibex is easy to hunt, and the development of firearms, from the mid-fifteenth century, almost led to its extinction.
It is through the action of certain monarchs from the Savoy region (Savoie), in the early nineteenth century, that the ibex was able to survive.
Forbidding its hunt in the Massif de la Vanoise and Gran Paradiso, which will become national parks (France and Italy), after several years, .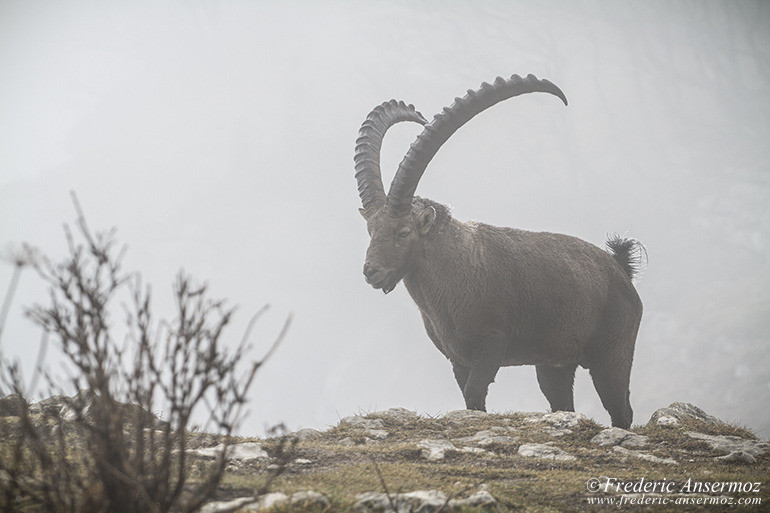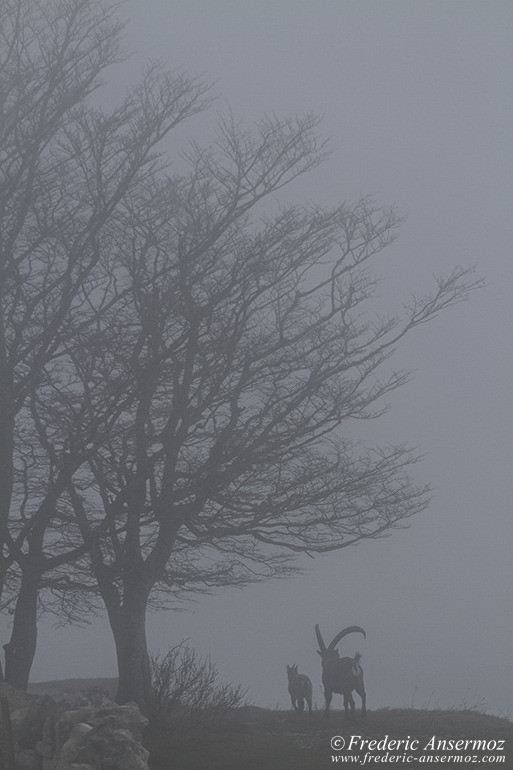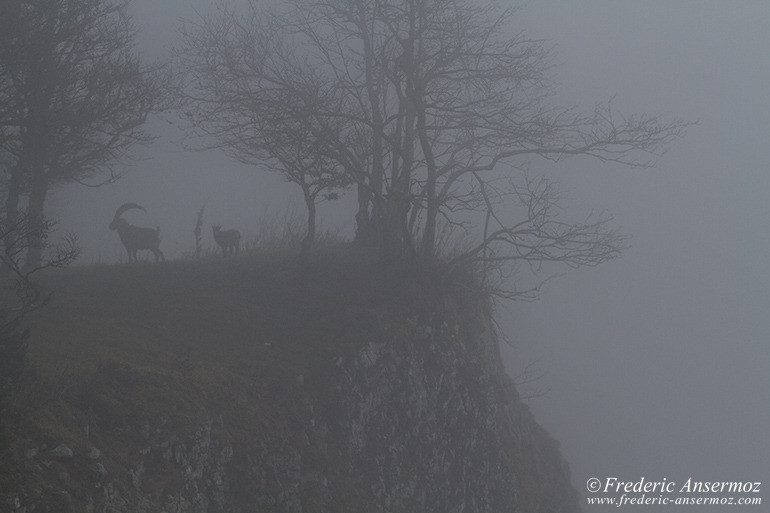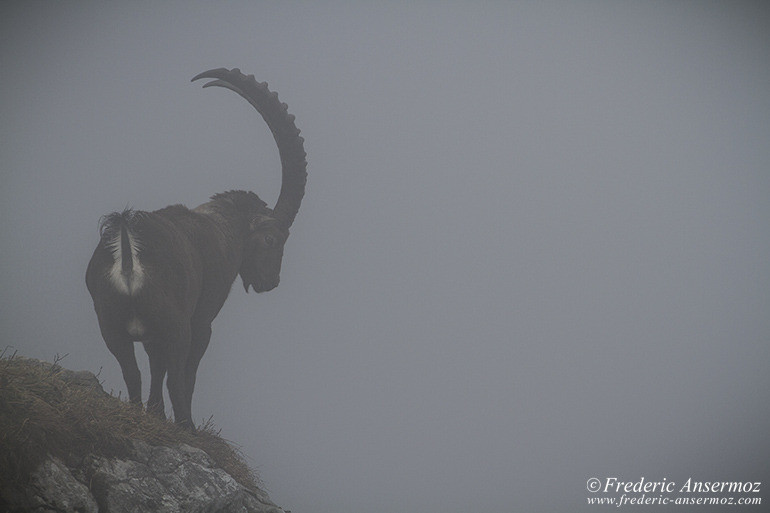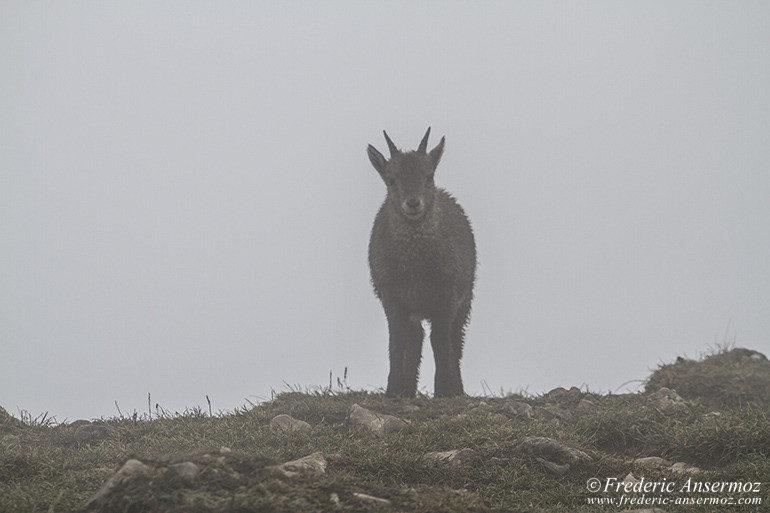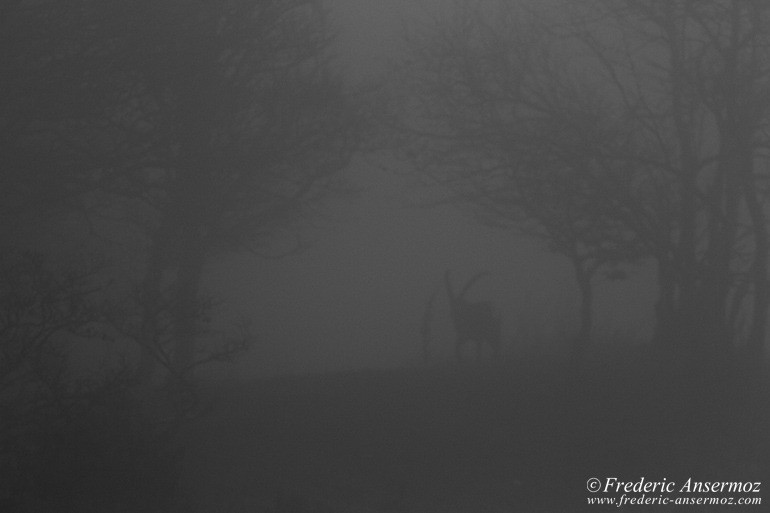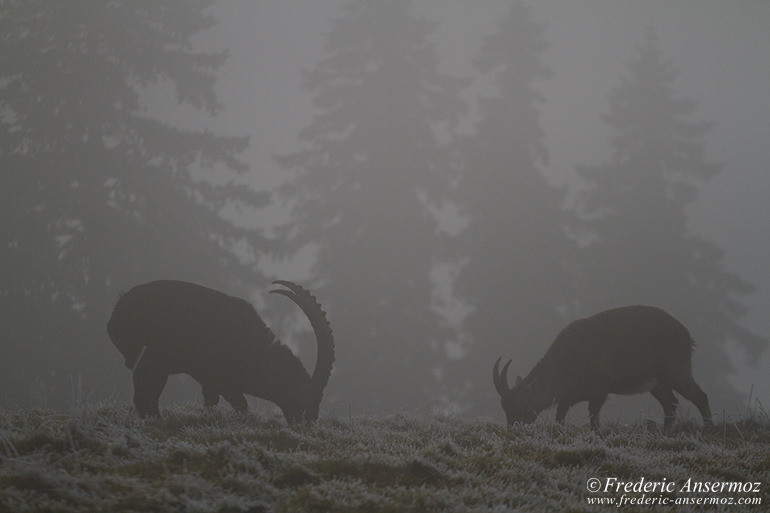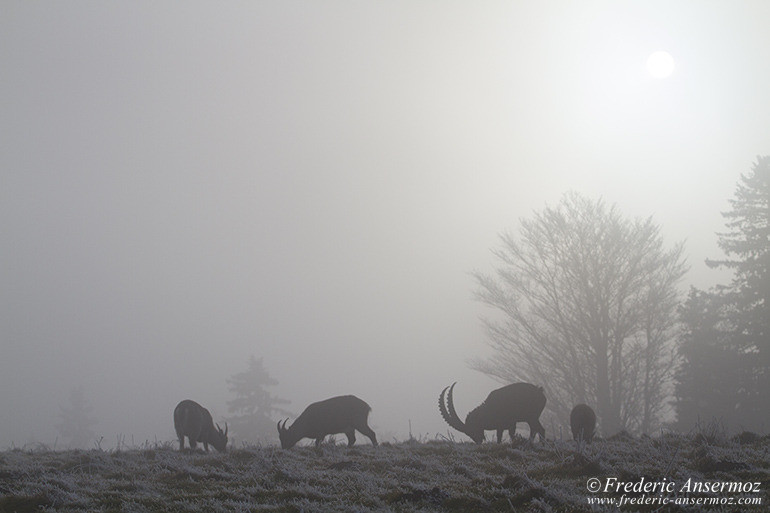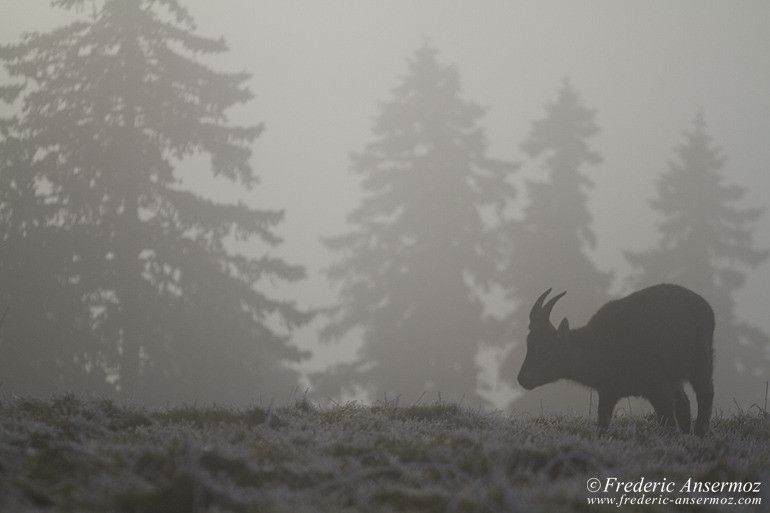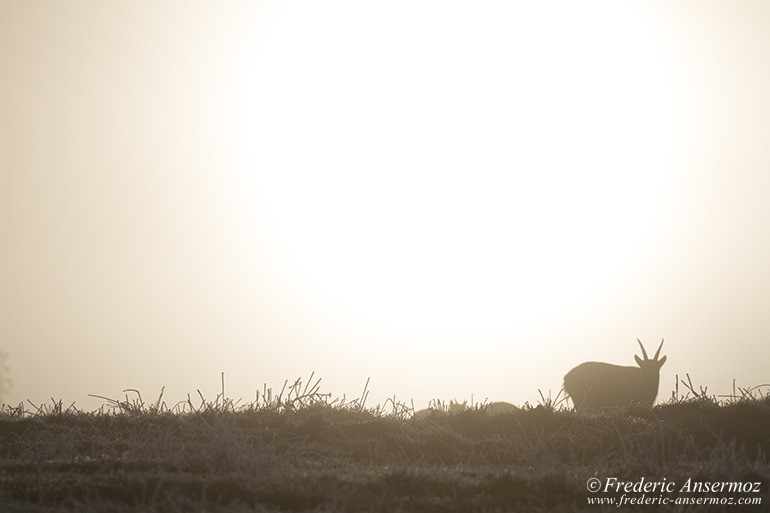 Today, the mountain goats can be found in almost all of the Alps, but very intermittently in small scattered settlements.
In 1906, the ibex is reintroduced fraudulently in Switzerland. Joseph Berard, descendant of a family of poachers in the Aosta Valley, illegally capture a male and two young females, in one of the Italian Royalty WIldlife reserves, at the request of the Swiss authorities. The king of Italy had previously refused to give one of his ibexes to Switzerland.
The male, also called goat, is between 75 and 90cm tall at the shoulder, for a length of between 1.40 and 1.60m. Its weight varies between 65 and 100kg, depending on the season.
Stocky, short-legged male ibex has impressive horns. They grow throughout his life and parent nodes also called ornamental beads. In adulthood, the ibex horns reach 70 to 100cm and weigh up to 6 kg per pair.
The female ibex also called "Étagne" is smaller and thinner than the male. It measures between 70 and 78cm tall at the withers, for a length of between 1.05 and 1.45m. Its weight varies between 35 and 50 kg. Its horns are much shorter, between 20 and 30cm, weighing 100 to 300g per pair.
The horns are the main element in the determination of the sexes, but also the ibex age.
For the really young goats ("cabris"), we can not distinguish the sexes before the age of 1 year.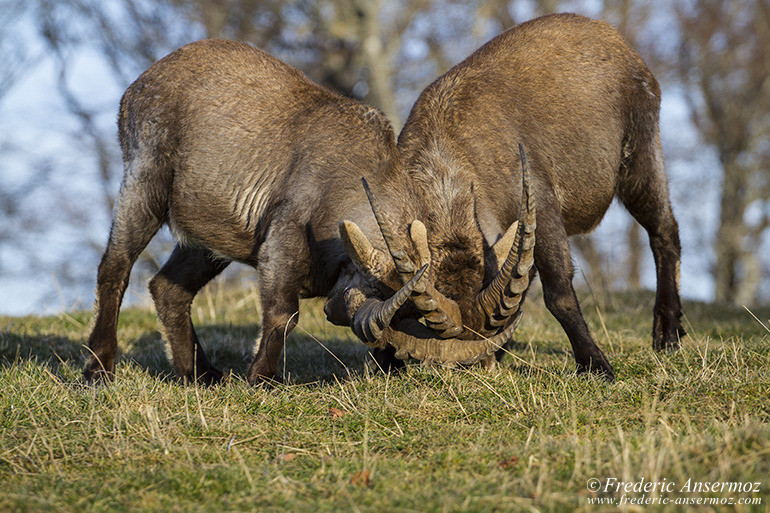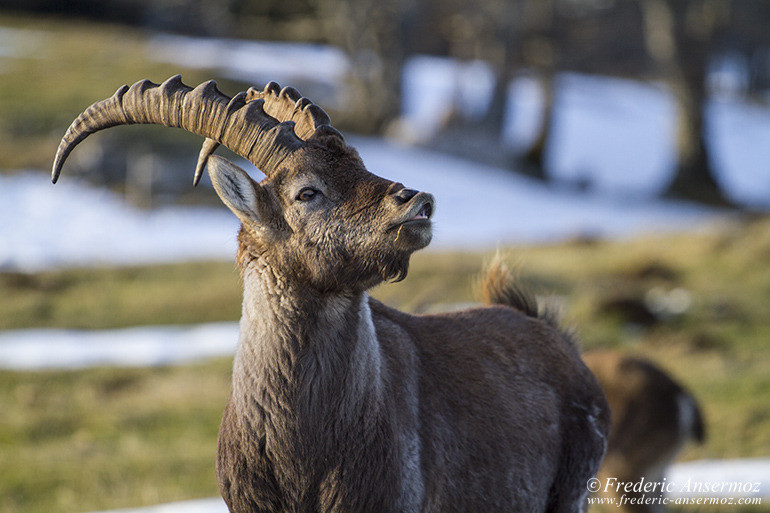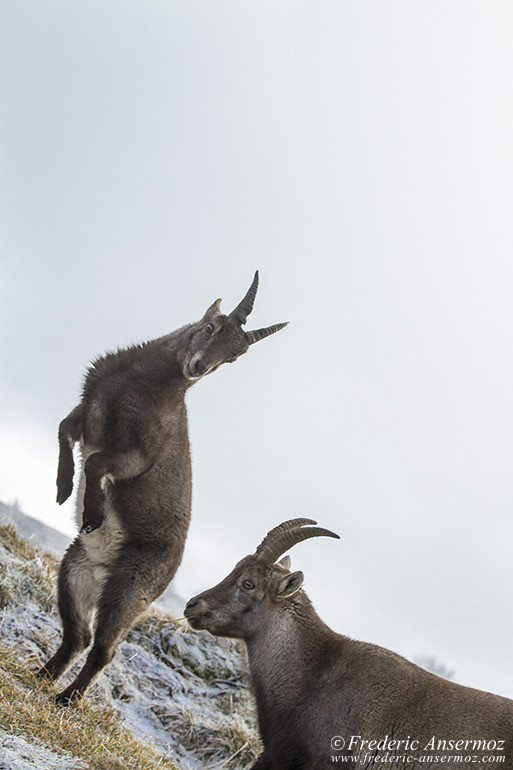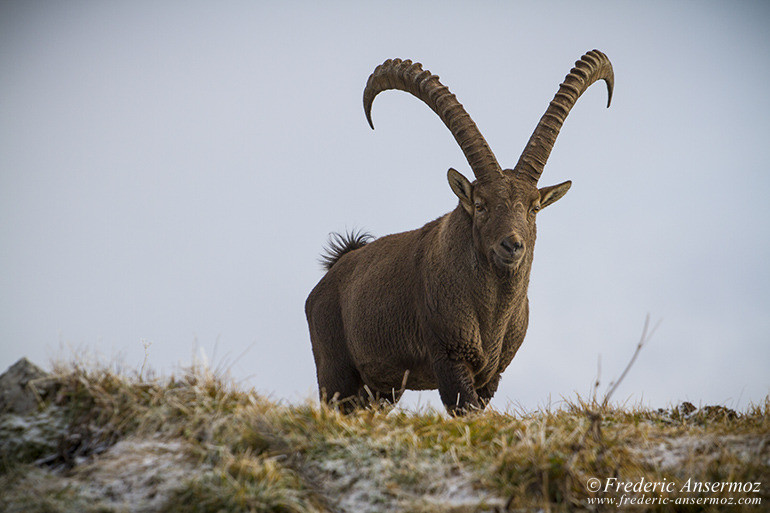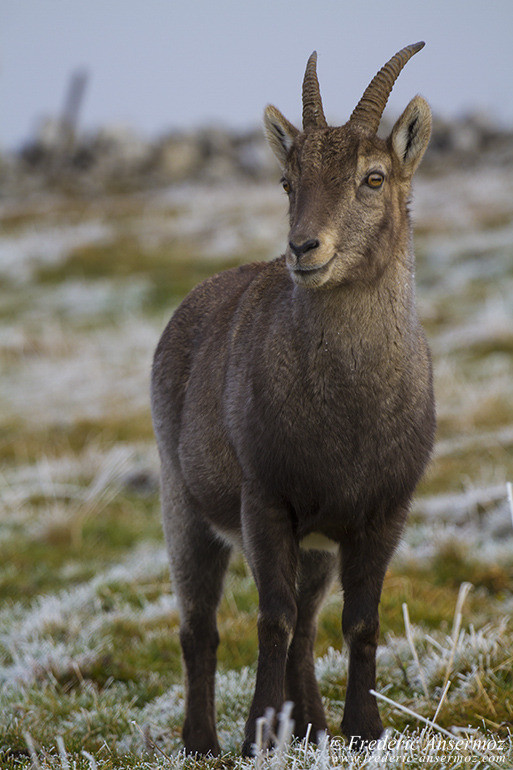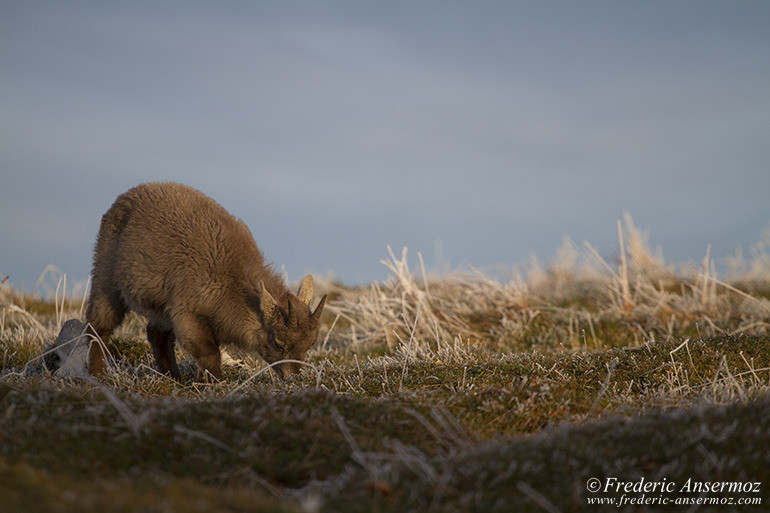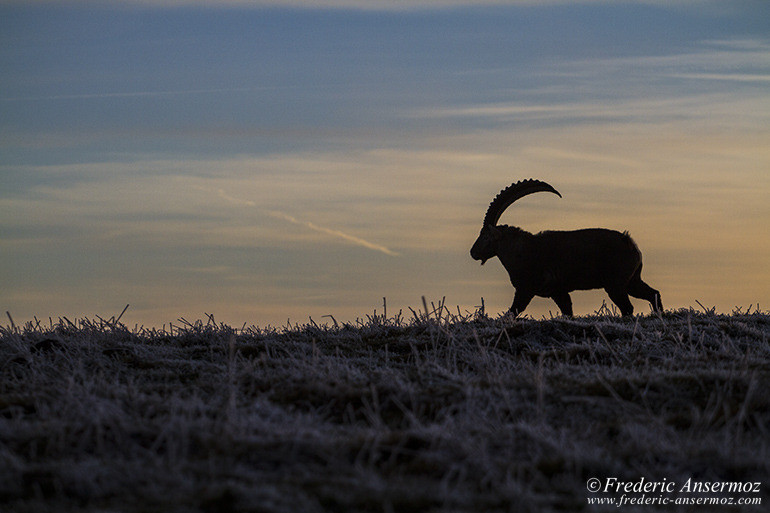 The mating season begins in early December and ends in mid-January. Male and female ibex regroup. Creating a hierarchy within the herd, usually with a dominant male right thing after horn battles.
After the winter mating, the ibex female gives birth in an inaccessible location, usually mid-June, after 170 days of gestation.
I hope you enjoyed my photos of Alpine ibex in Switzerland.
It was a great experience to sit down among them, leaving them time to get used to my presence … without a noise or sudden movement, in order to respect and not disturb them.