Final part of my trip to Finland was bear watching in Kuusamo region.
It is a great area if you wonder where to photograph bears in Finland, or do some Wildlife Photography in general.
I would have prefered to take pictures of bears in the wild by myself, as I planned to do and as I did in Canada, but due to the weather conditions and my inexperience in Finland's Wilderness, I booked a hide for my last day.
After a week of rain, wind and cold, I wanted to increase my chances to photograph brown bears in the wild so, to do that, I went to the Wild Brown Bear Centre, near Vartius.
800 meters close to the Finnish/Russian border, lost in the wild, I was almost alone in the area (two other people were scattered here and there), making the experience a bit "wilder".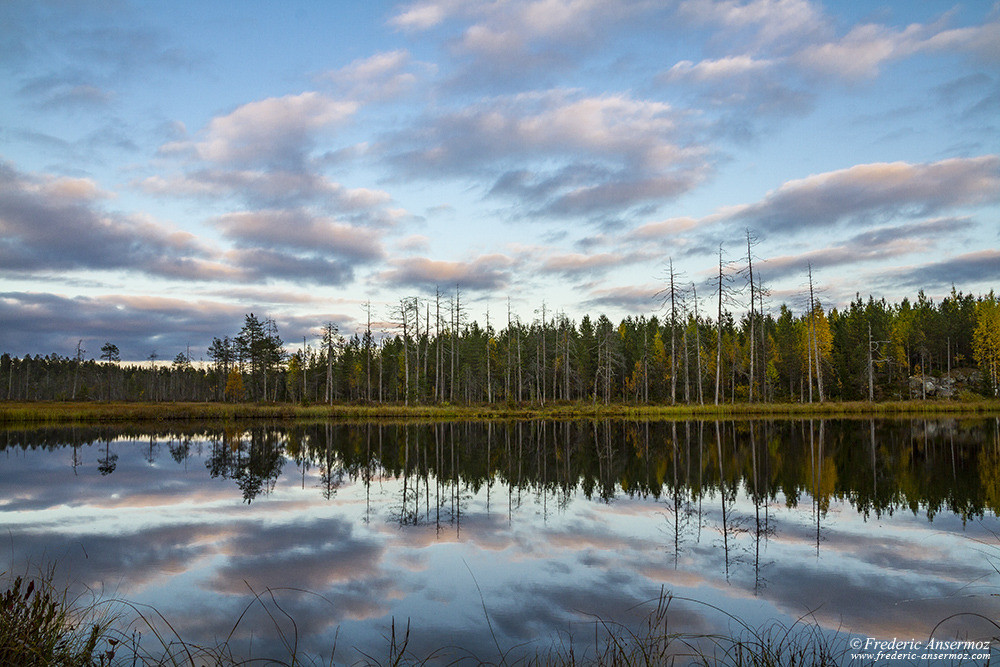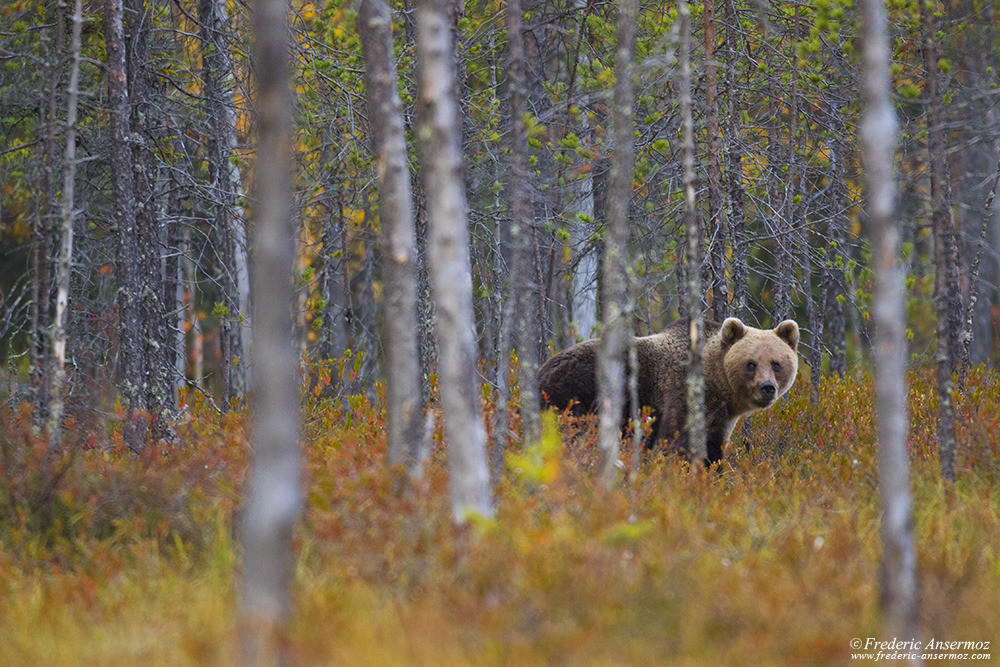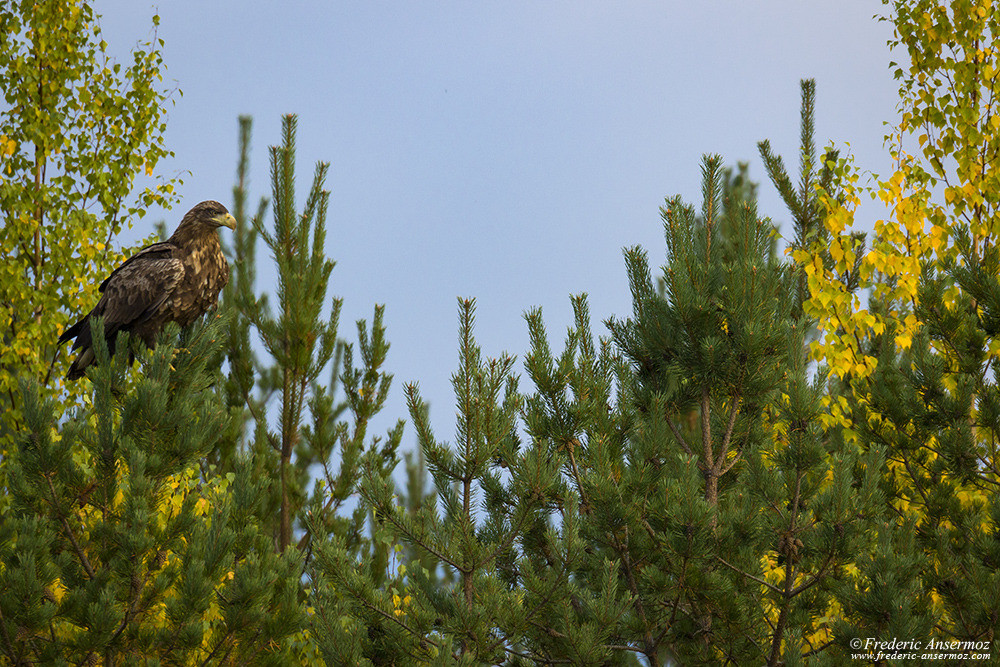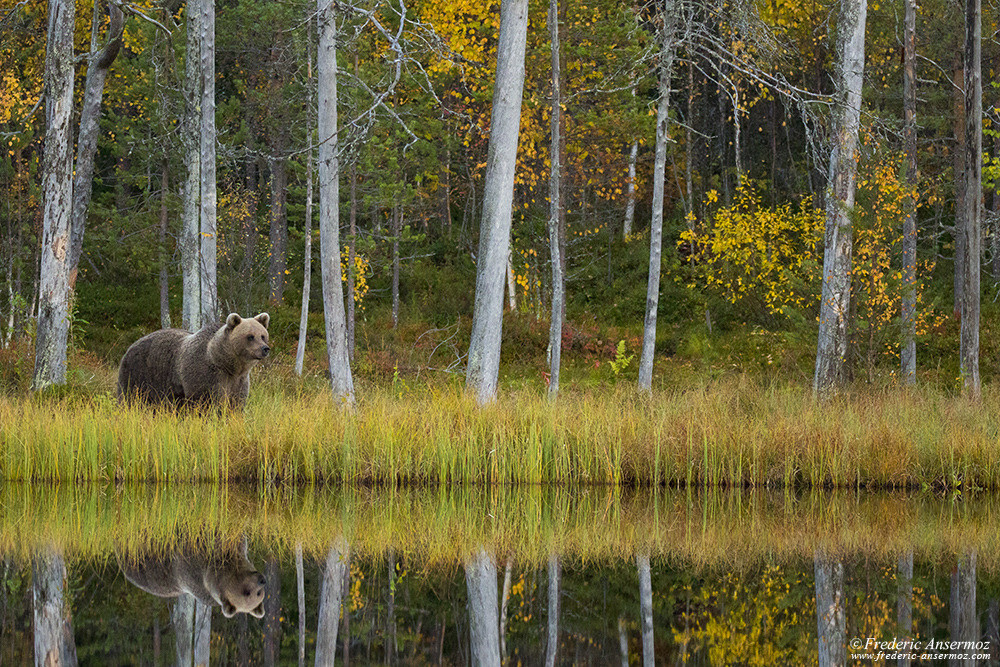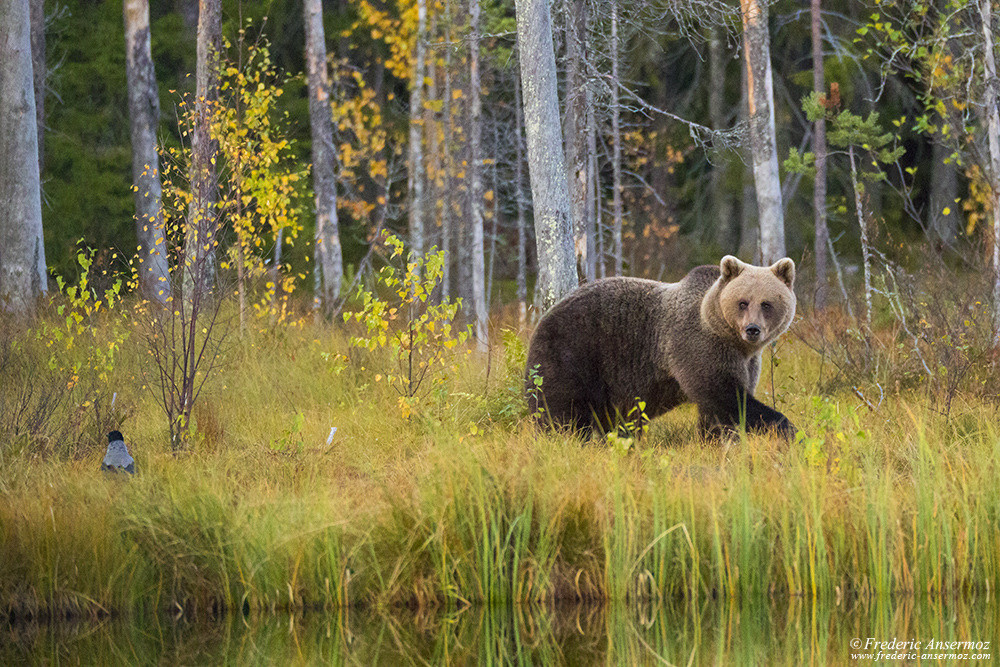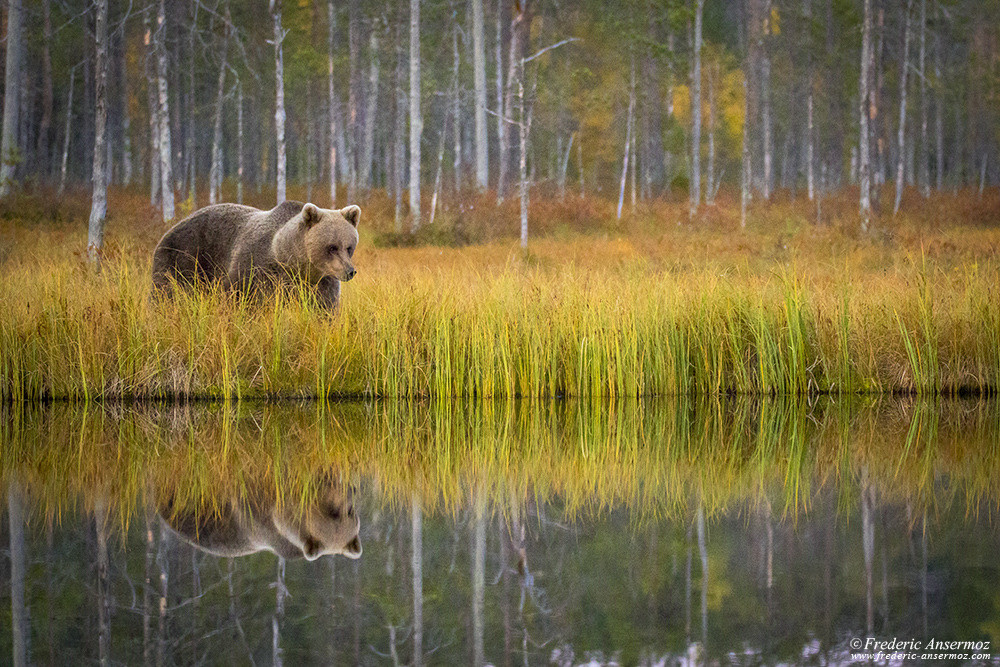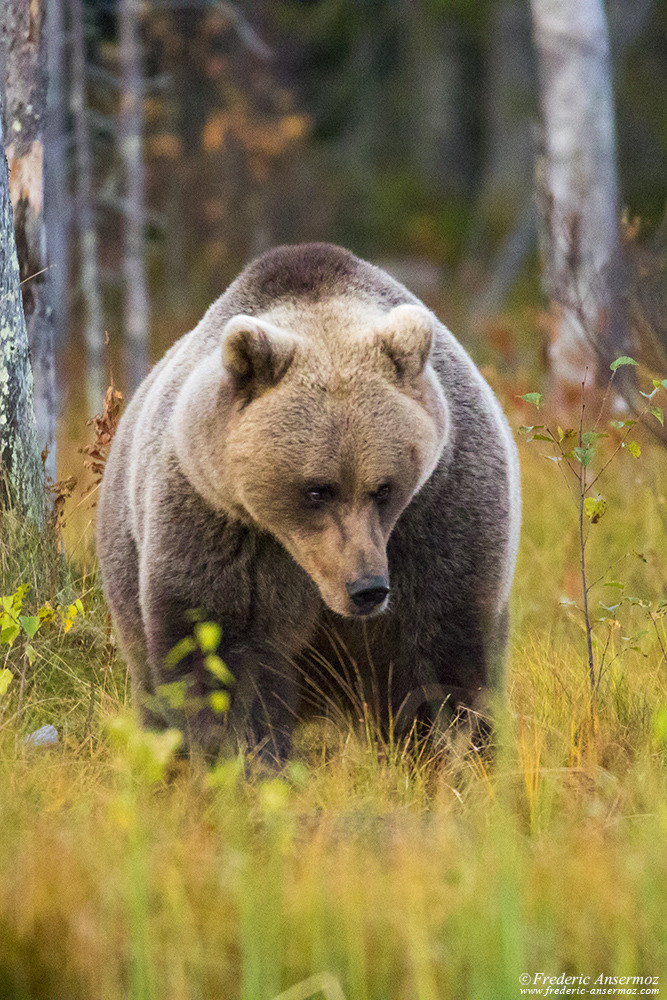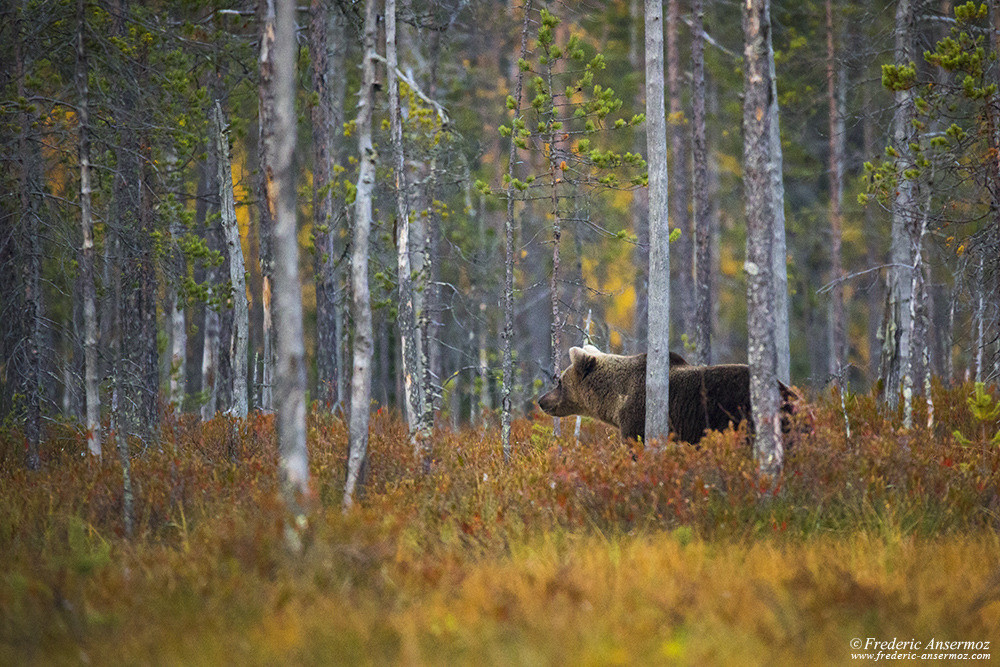 Sleeping in a photography hide that was really close to the water was also all an experience. It was really soaked, cold and smelly, but all that for being able to photograph bears in Finland, was worthy.
The excitement of spotting a bear near the hide was really intense. Even when the dark came and I could hear some heavy foot steps in the water, few meters away.
Unfortunatelly there wasn't any Northern Lights that night, but I would have been really happy to see them and well placed to photograph some!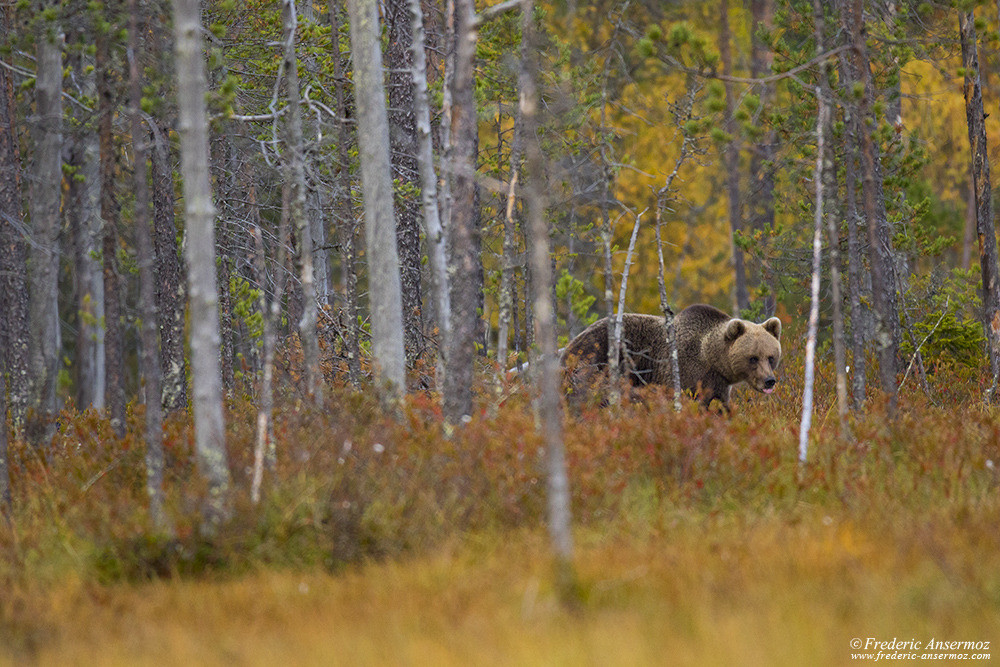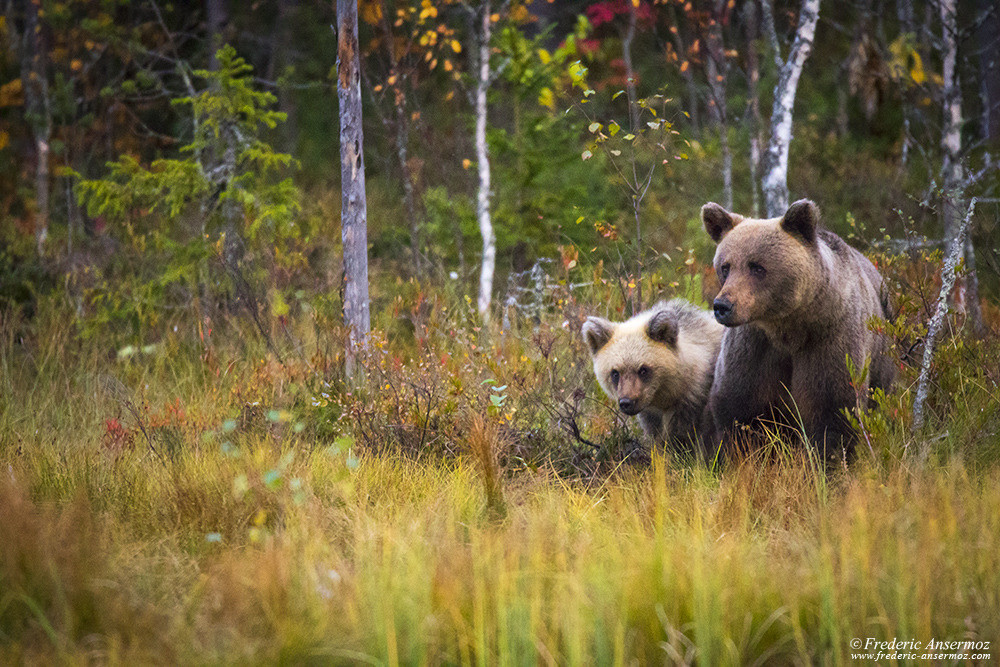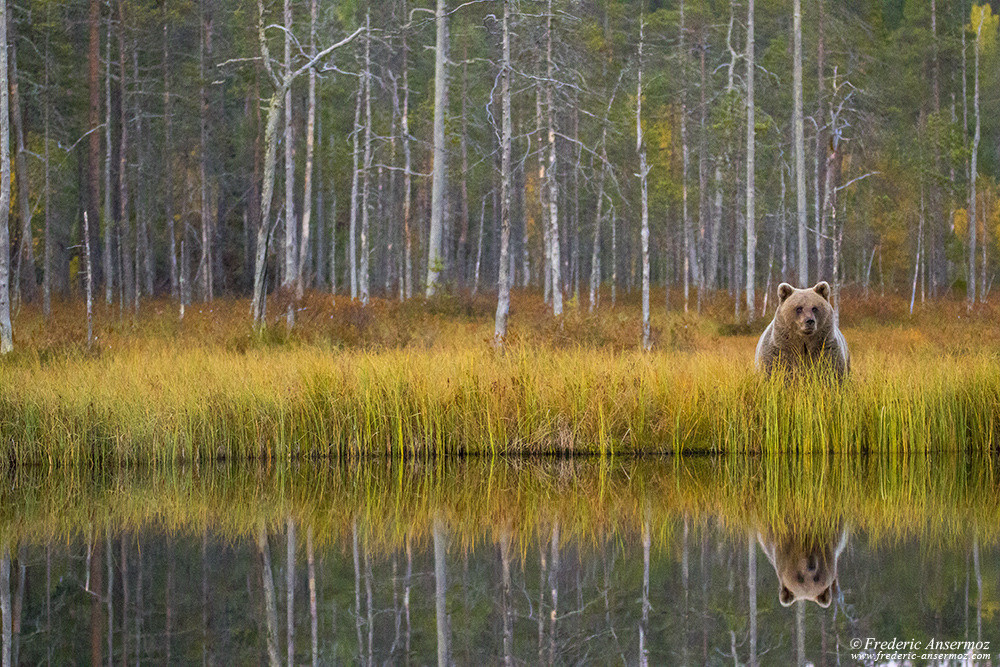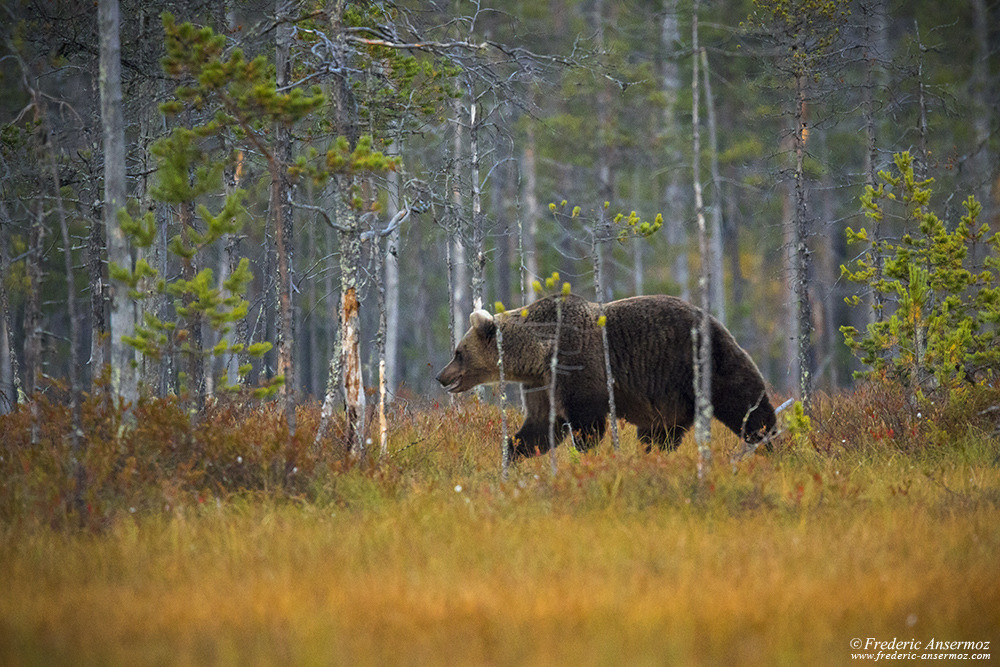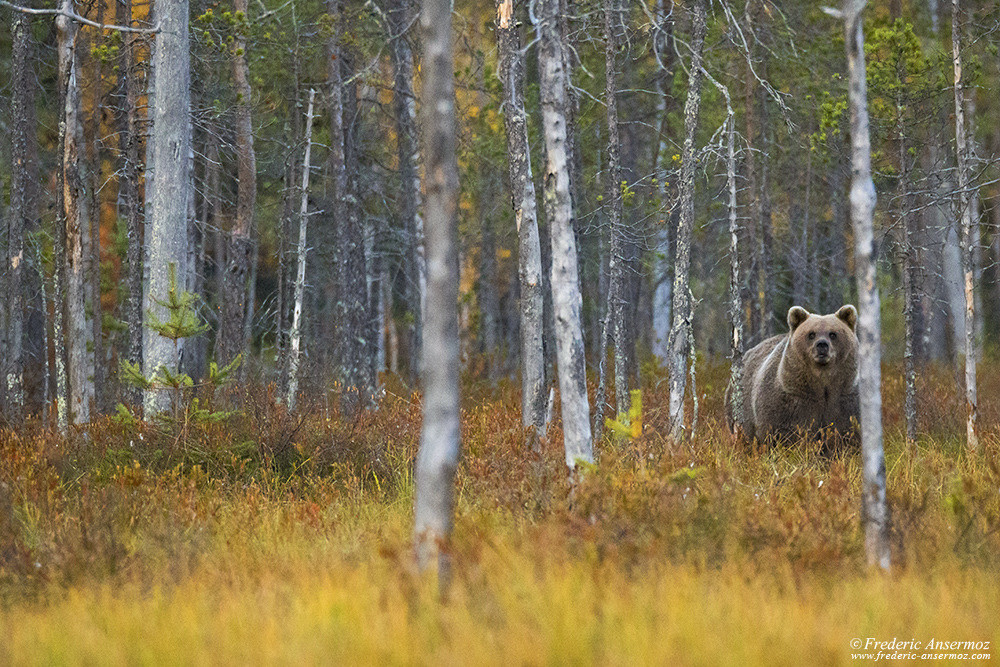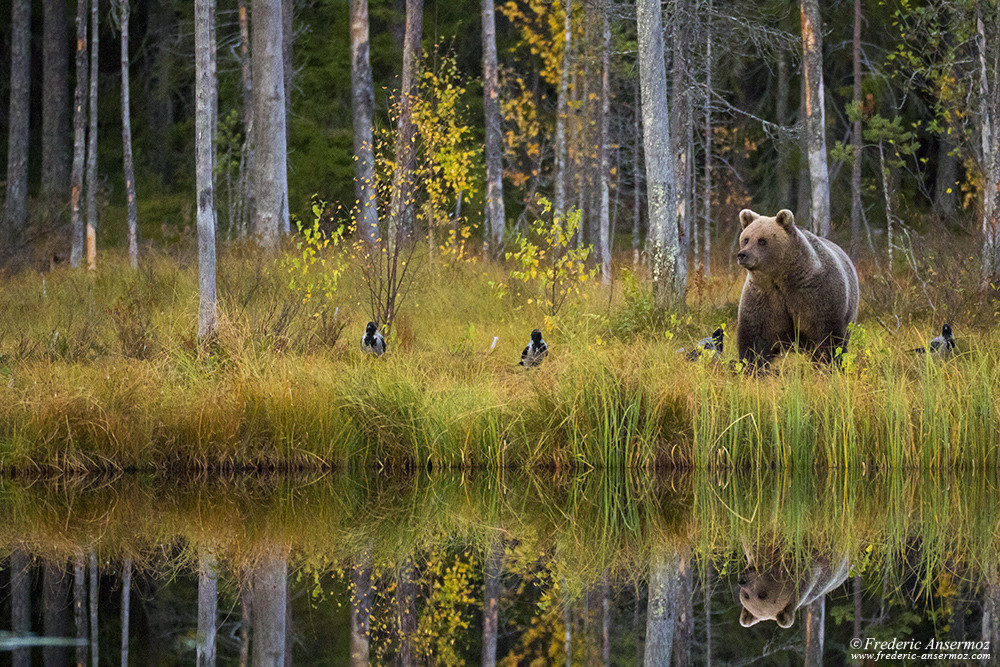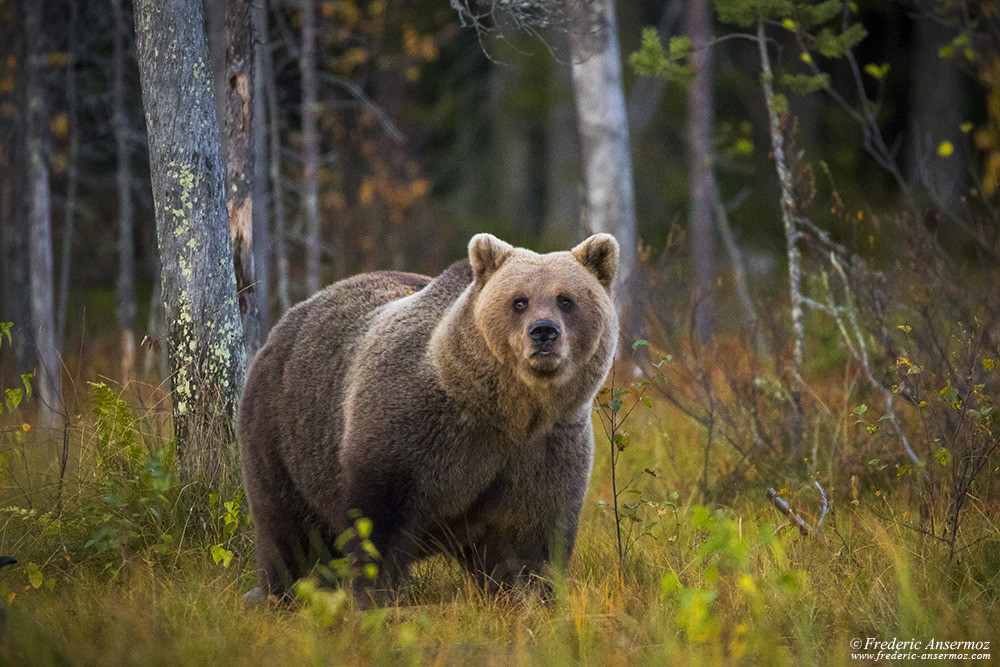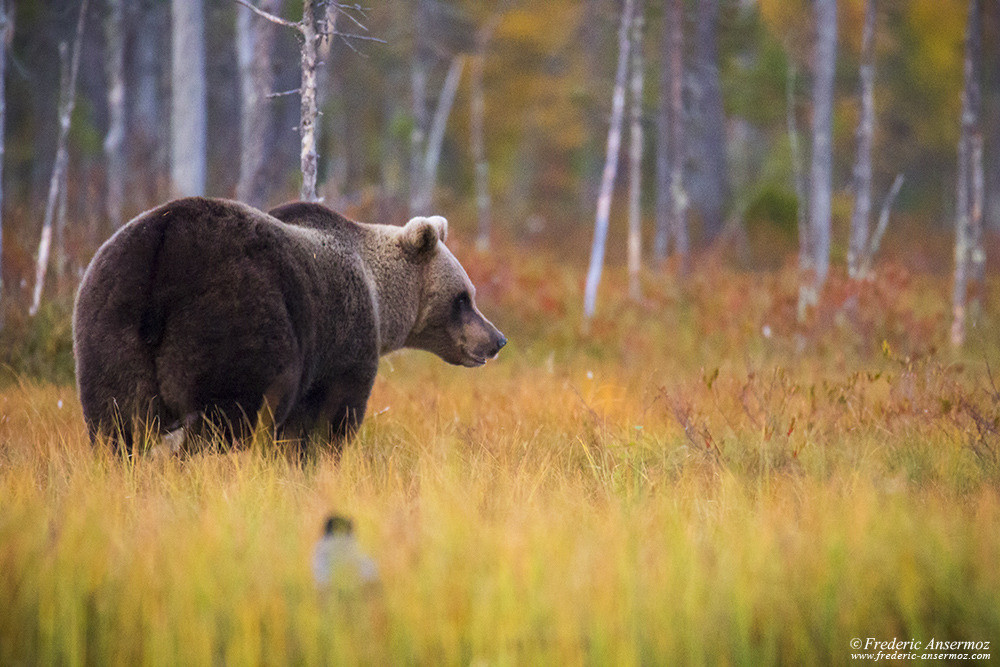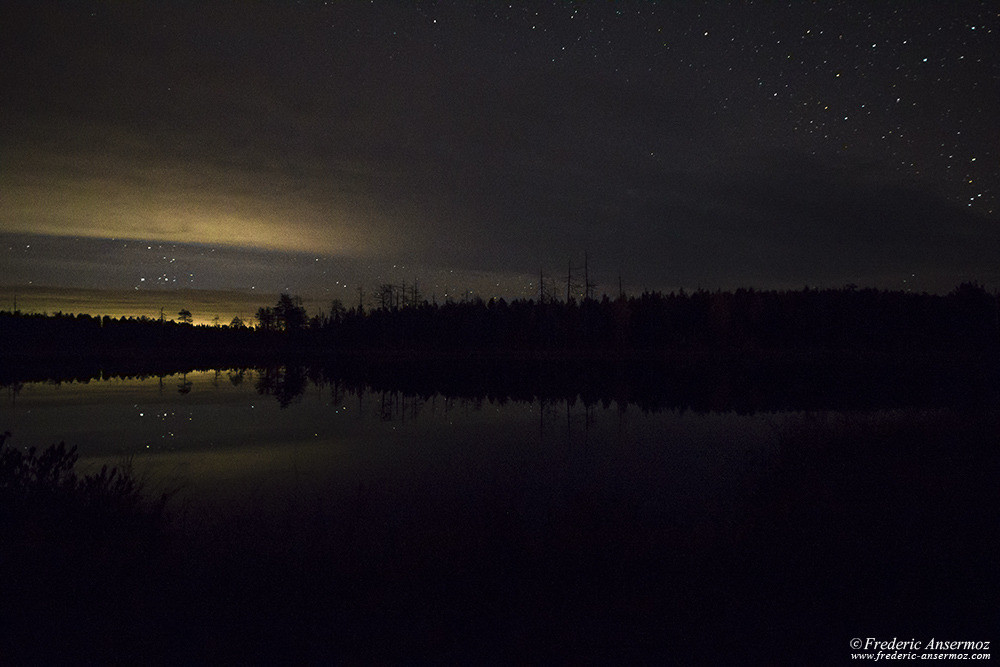 I hope you enjoyed my pictures of this encounter with the bears of Kuusamo in Finland.
If you are wondering where to observe bears in Finland, this area is excellent for wildlife watching.
I think I will come back, in a future trip, in this beautiful Finnish nature, better prepared and equipped, to take new shots of brown bears.
I hope you enjoyed to discover Finland, its Nature and its Wildlife, through my photos.
Hiking on the trails, exploring forests, lakes, peatlands, rivers, I had a really good time, despite a cold and rainy weather, Autumn Landscapes were really impressive and colorful.
Let see what destination will next popup on my way :)
Urho Kekkonen National Park – Finland
Oulanka National Park – North – Finland
Oulanka National Park – Centre – Finland
Oulanka National Park – Juuma – Finland
Hossa National Park – Finland