Enjoy to photograph the Fall Foliage and the Autumn leaves colors during the Fall season.
Trees are getting a colorful foliage during Autumn, and it's a great moment to see it and to take pictures of the mix of colors they offer to us.
Red, purple, orange, yellow leaves render the forest as a natural painting.
Photos were taking mainly in Canada, in the provinces of Quebec and Ontario, during the colors season.
The best time to enjoy the colorful maple trees and other essences of deciduous trees (oaks etc), is between mid September and mid October.
It depends a lot on the weather, but there is even a colors forecast on TV channels
Here are some Autumn photos, taken from Mont Tremblant (QC) to the Gatineau Park (ON).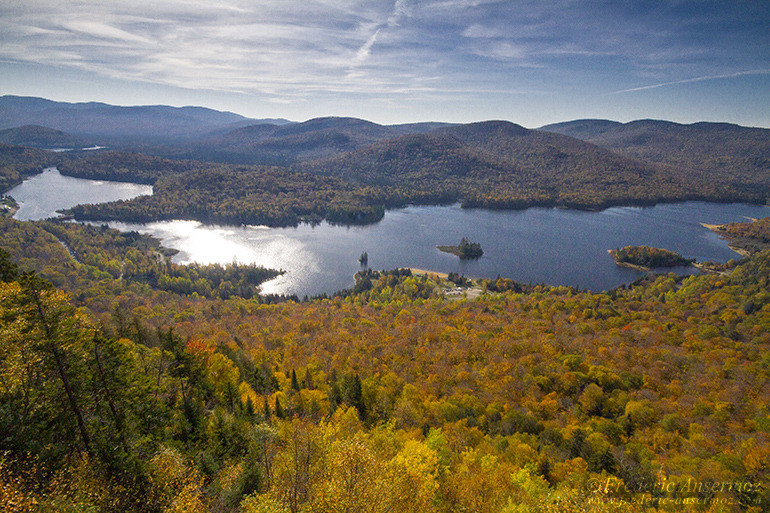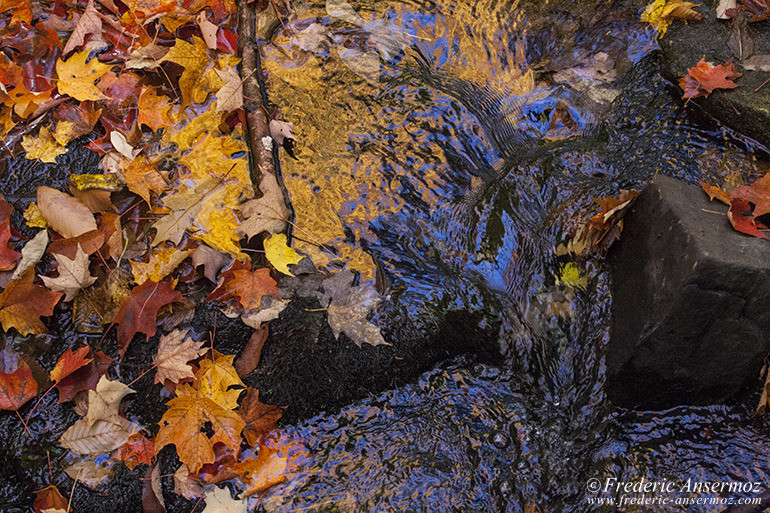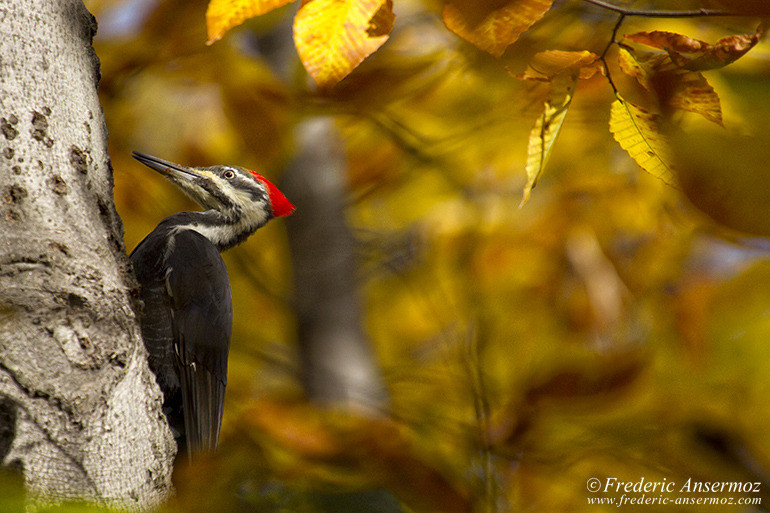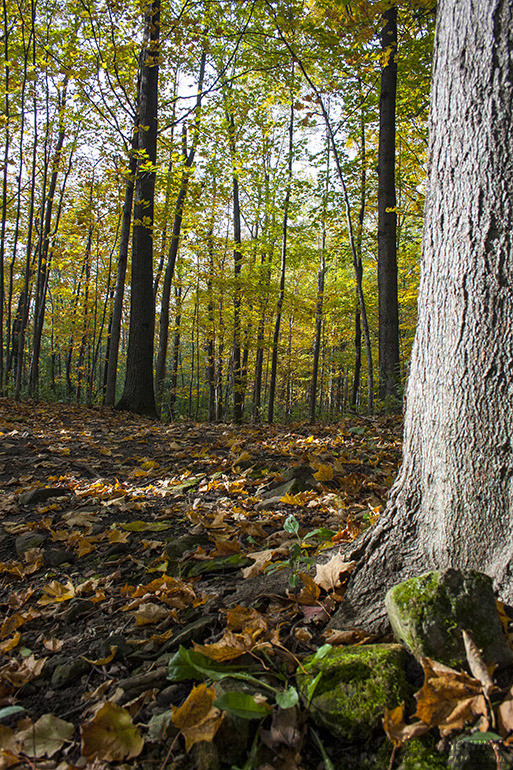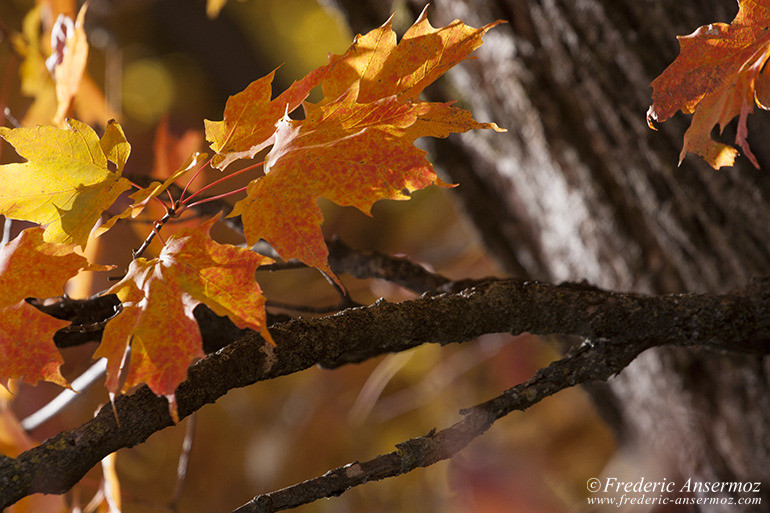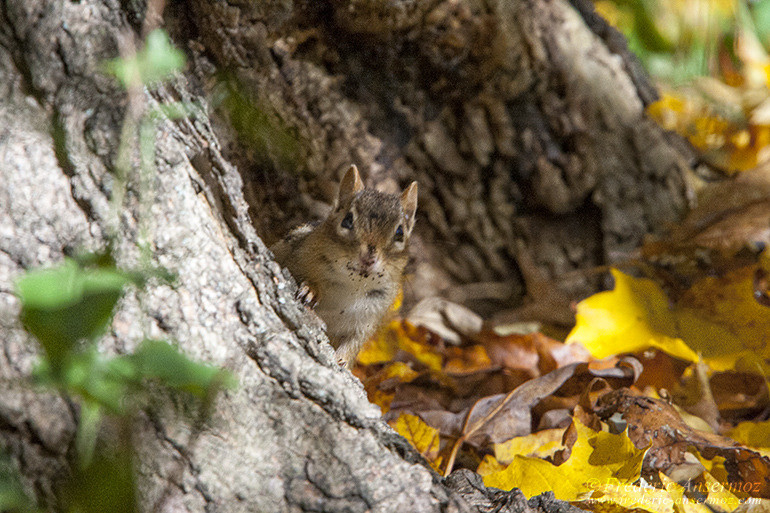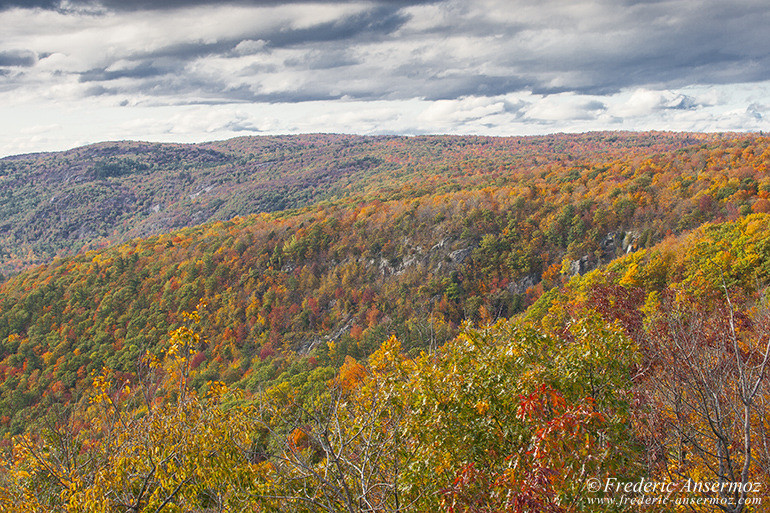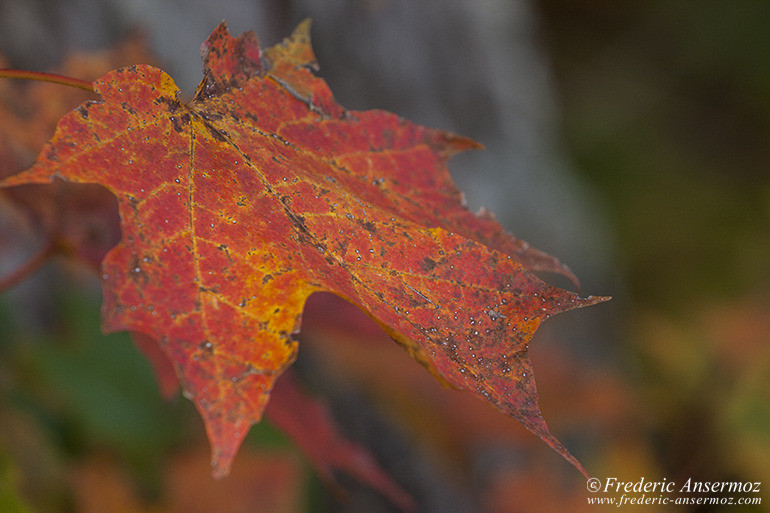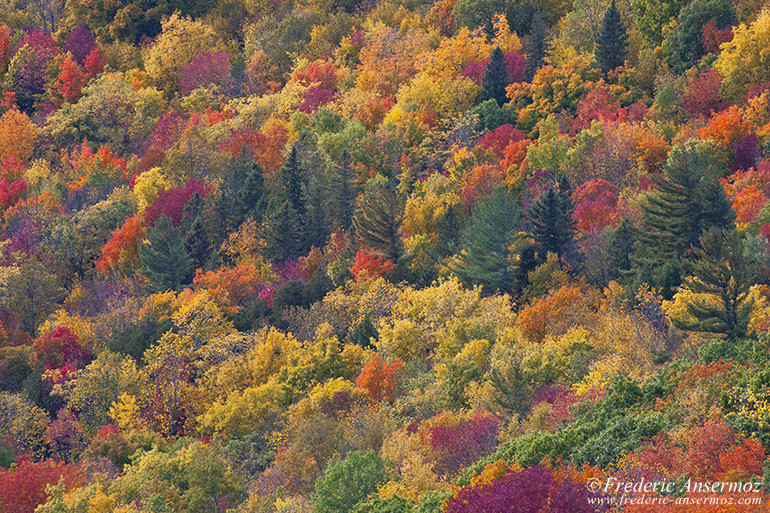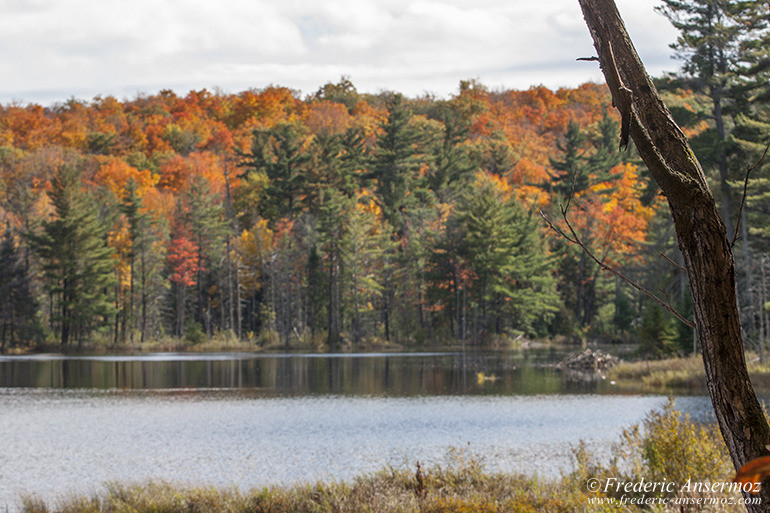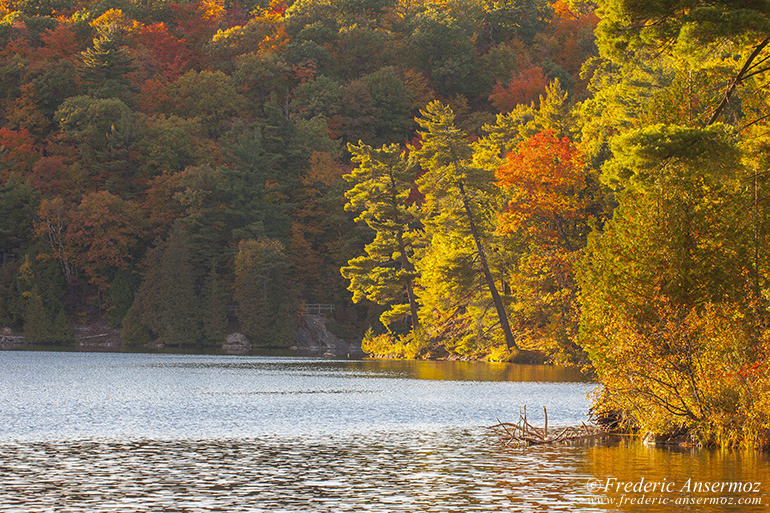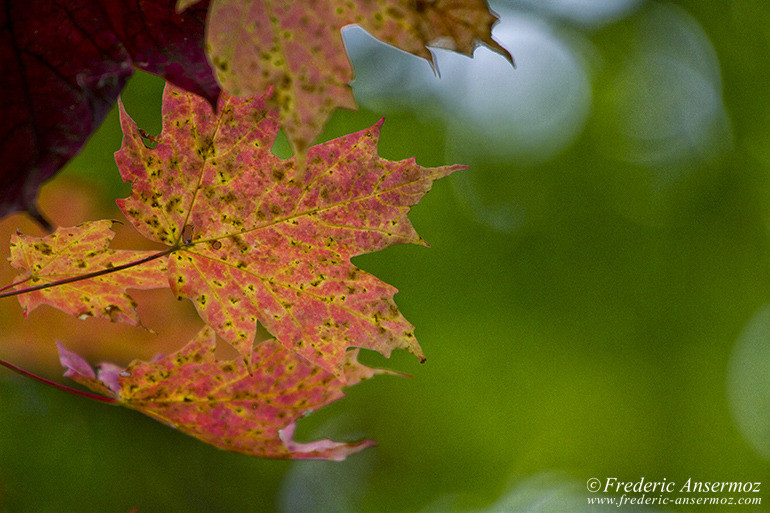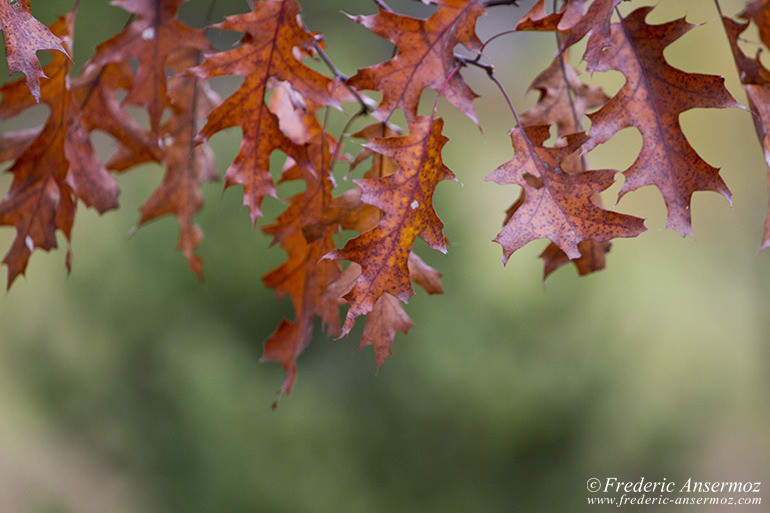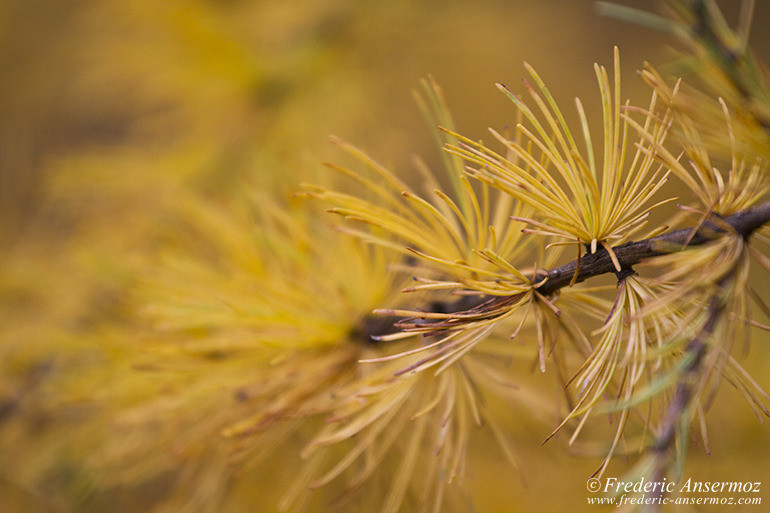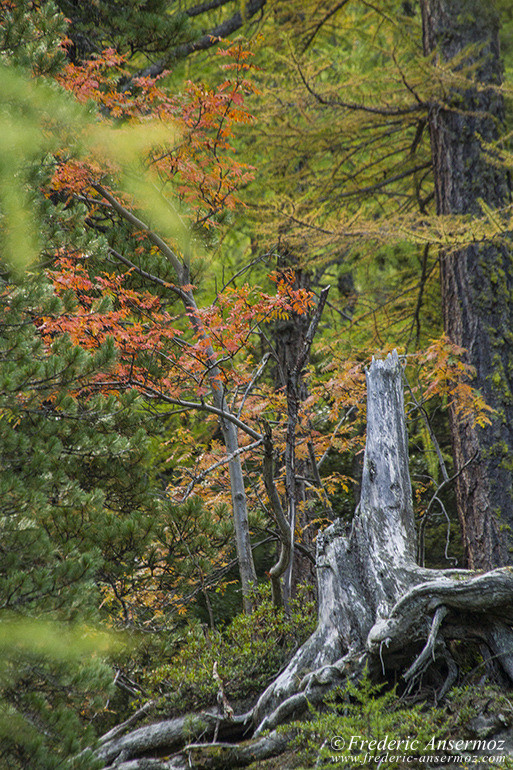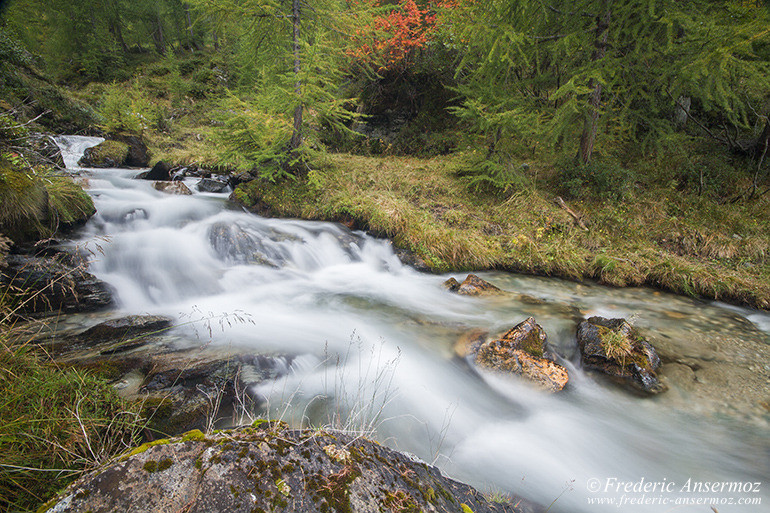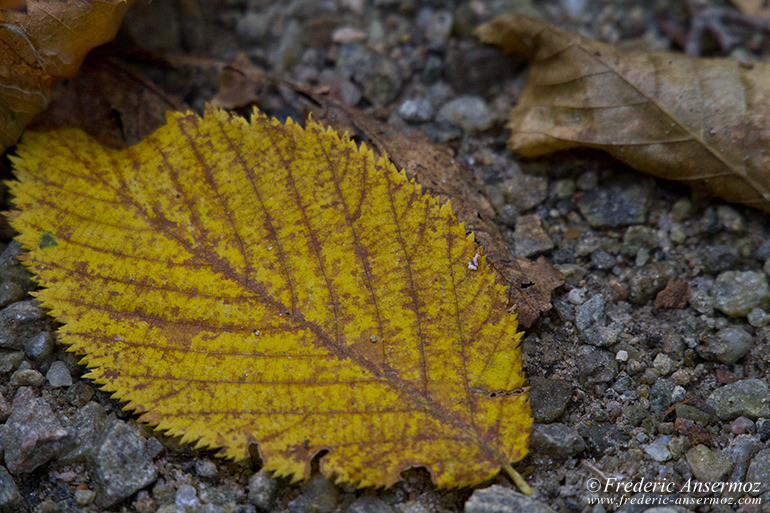 It's great if you can add some water reflection on your photos. A lake in the forest, or even a river can be good in your photo composition.
Some wildlife among the colorful leaves can also be interesting.
Playing with light passing through the Fall foliage of the trees, enhances the leaves colors.
But maybe you wonder why leaves change color. Here is a brief explanation.
During Autumn season, some chemical changes occur in the leaves. The chlorophyll breaks down, the green color disappears, and the yellow to orange colors become visible and give the leaves part of their fall beauty.
Once the chlorophyll disappears, other substances like carotene and xanthophyll (which have been present all along but masked by the green of summertime) begin to show.
By late Autumn, the yellow and red pigments disintegrate in the leaves. This final unmasking reveals the dull brown tannins, which are chemically so stable that they remain till the leaf rots to powder.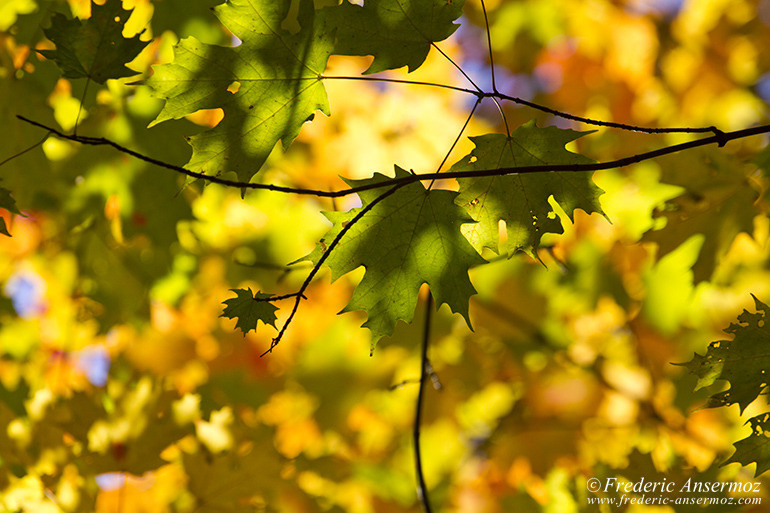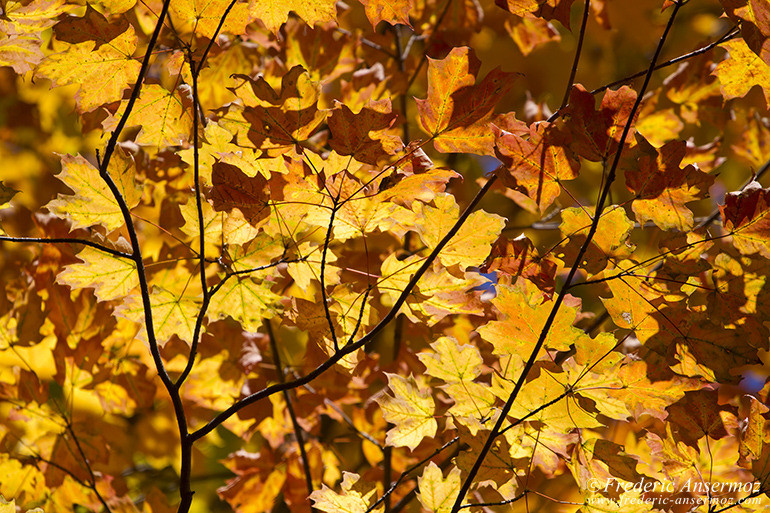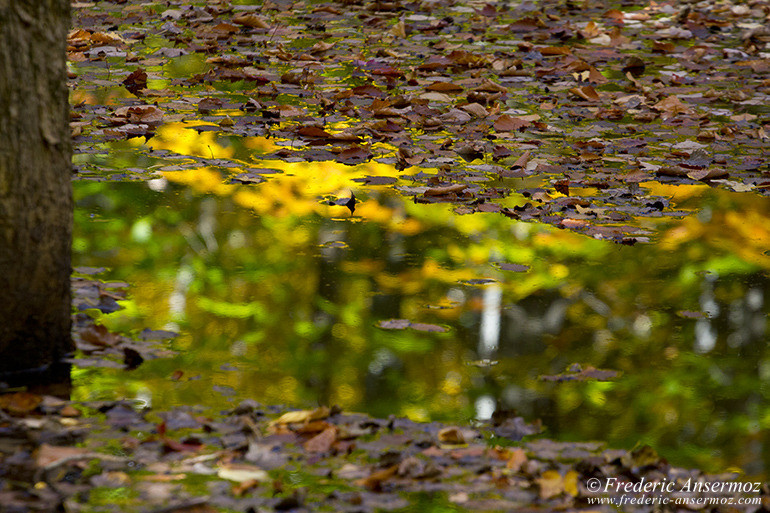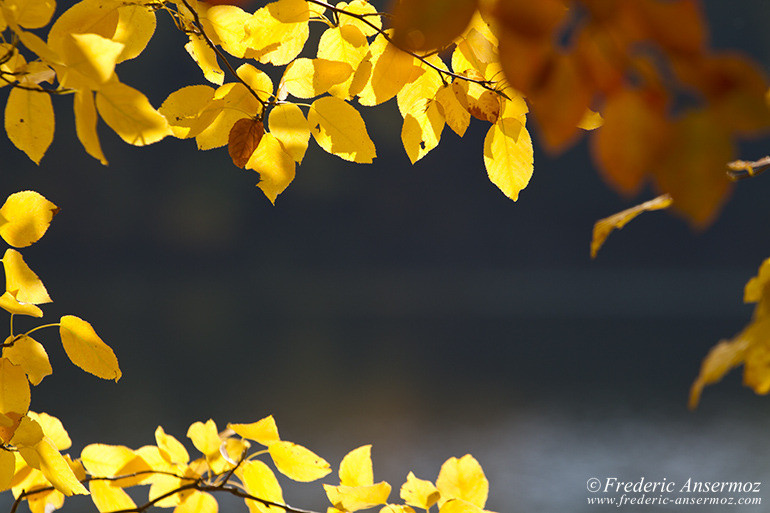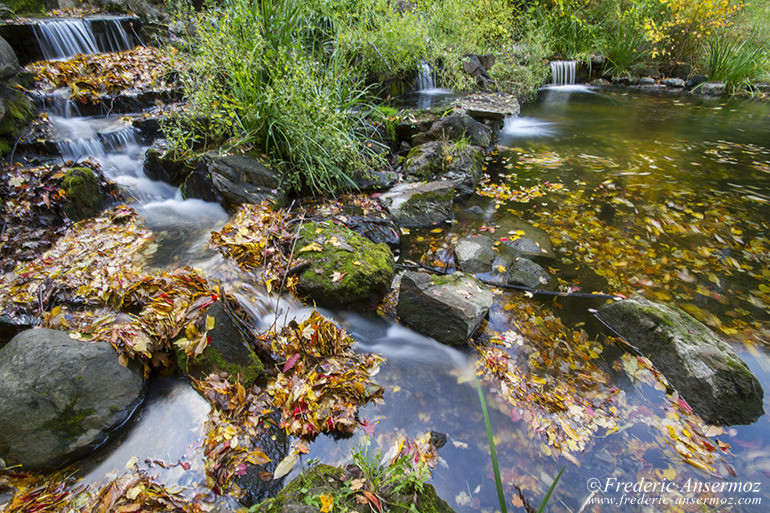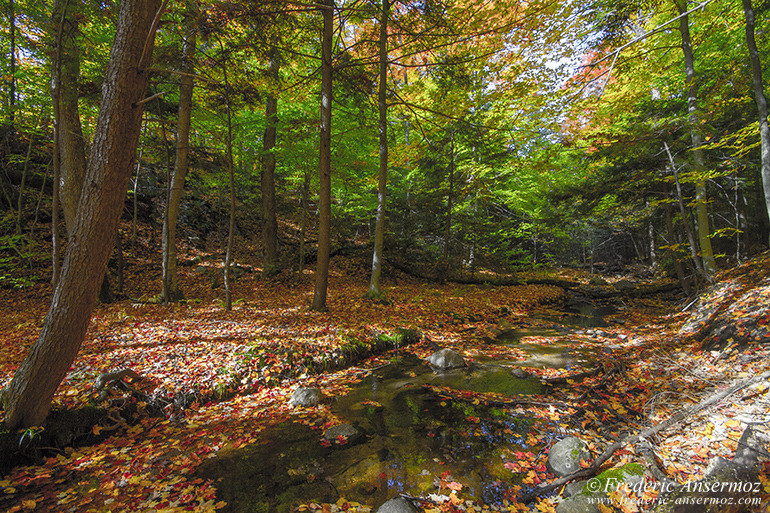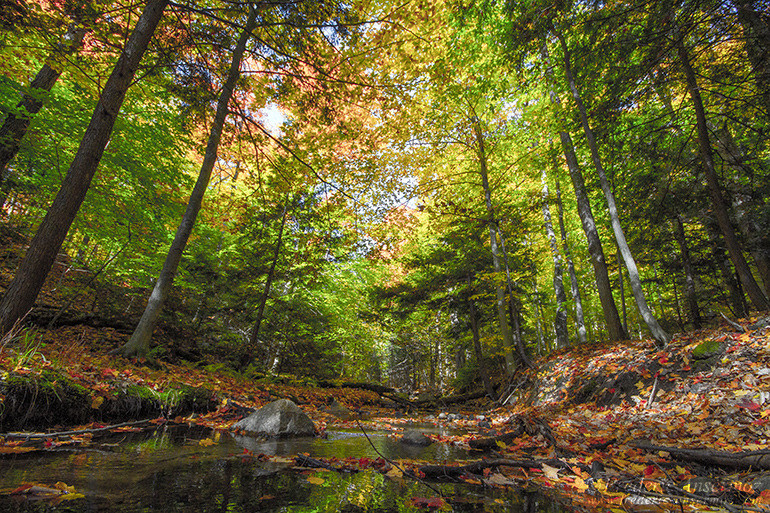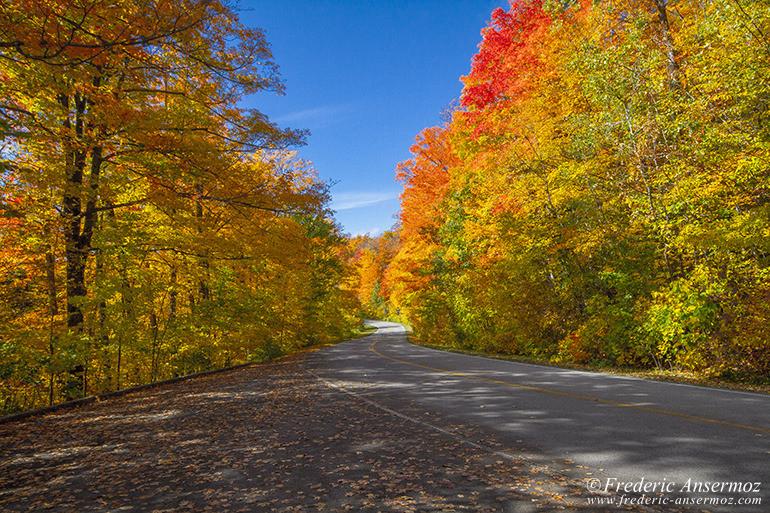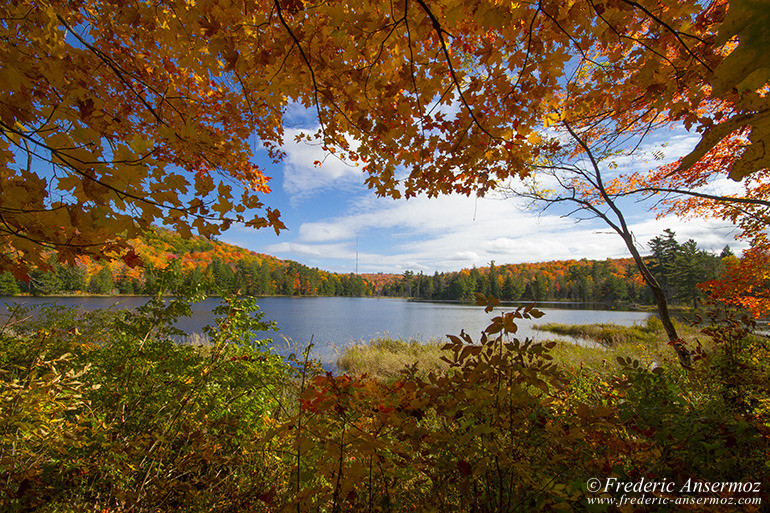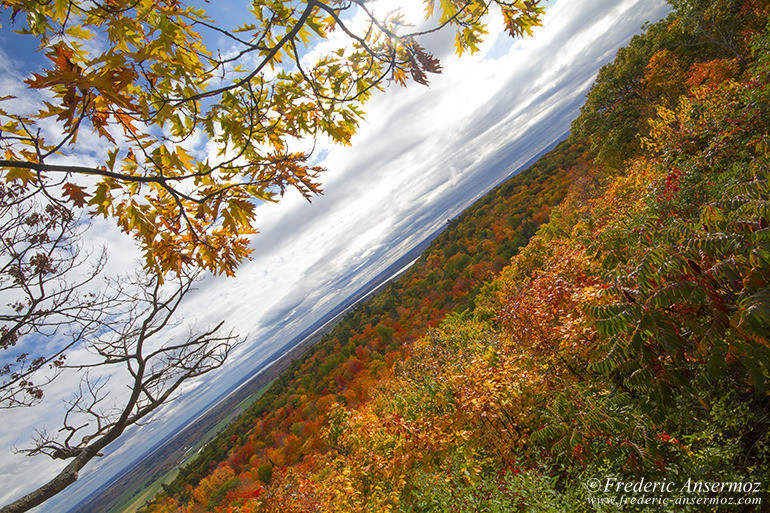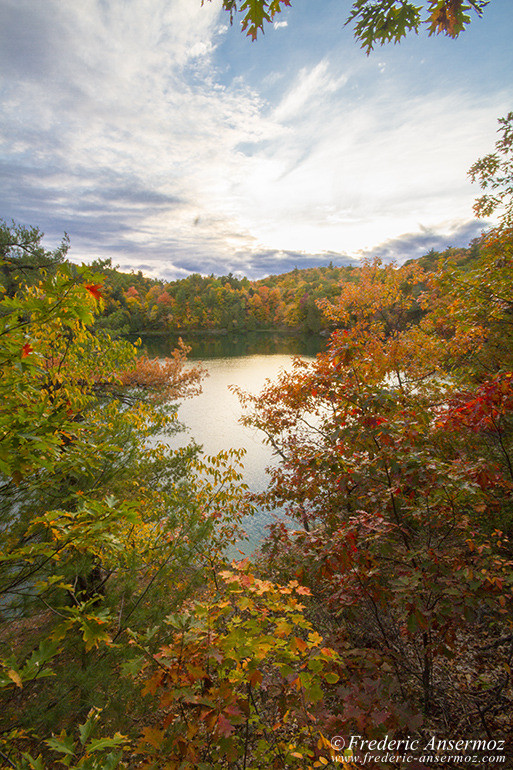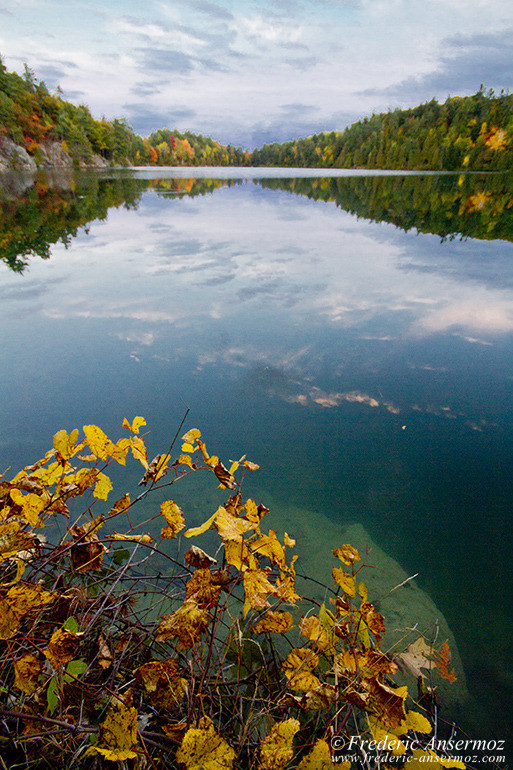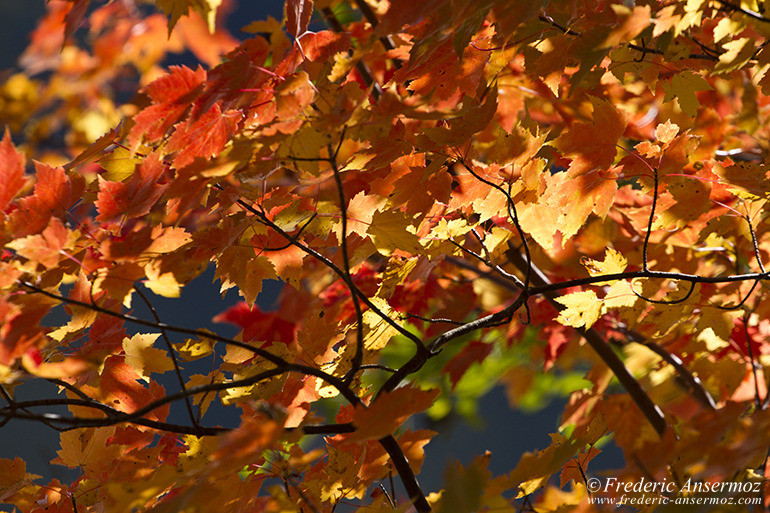 The weather affects the color intensity. Temperature, light, and water supply have an influence on the degree and the duration of fall color. For example, low temperatures above freezing will favor anthocyanin formation producing bright reds in maples.
The best time to enjoy the Autumn colors would be on a clear, dry and cool (but not freezing) day.
I hope that you enjoyed my photos of those colorful forests.
Autumn leaves colors are a great subject to photograph, but be quick, as the Fall foliage sometime doesn't last long.
Canada is a wonderful place to take pictures during the colors season, but I'm sure that you can find other amazing places.
Take care, and take pictures this Fall!