The former Stelfil plant is located in Lachine, on Montreal island. The now abandoned factory's activity stopped in 2008.
Stelfil Ltd. story begins in 1872, when Fairman & Cooper, wholesaler of Montreal, founded the Dominion factory.
The company became the Dominion Wire Manufacturing Company in 1883, when it moved to the current location. The factory merged with the Canadian steel producer Stelco in 1910.
Stelfil Ltd. headquarters and sales office are located in Lachine, on the island of Montreal. The plant manufactured wires and galvanized steel wires for over 100 years. The factory became one of the largest manufacturers of galvanized wires in North America and served industries of construction and market products in Canada and the United States.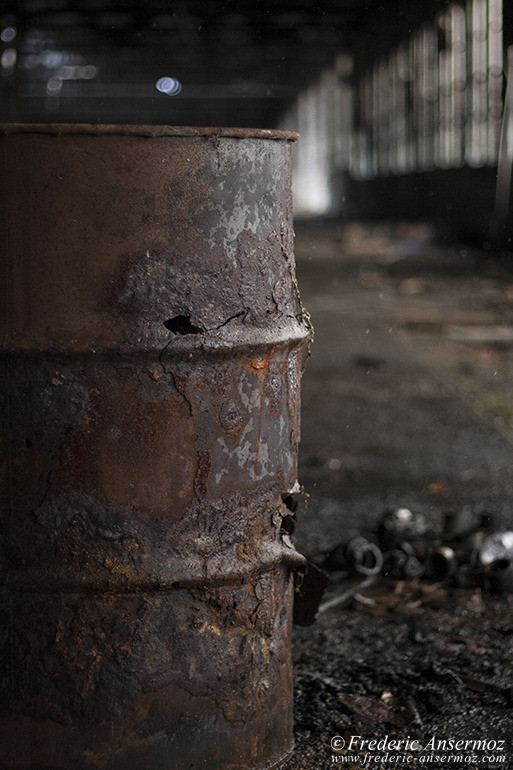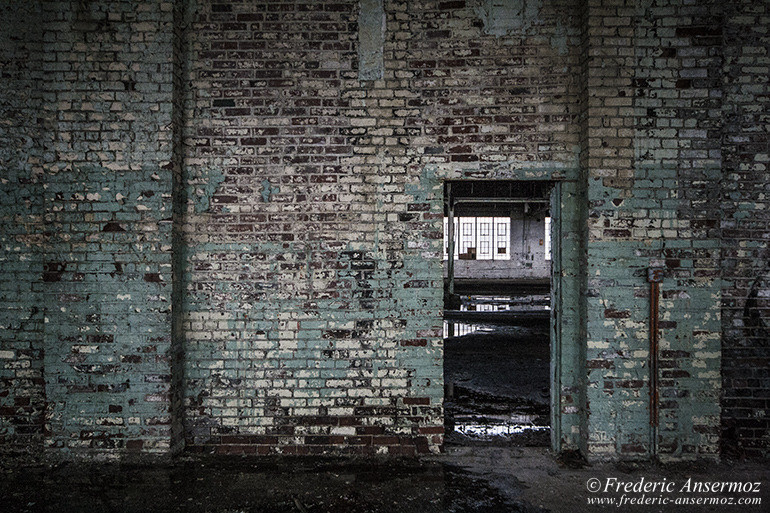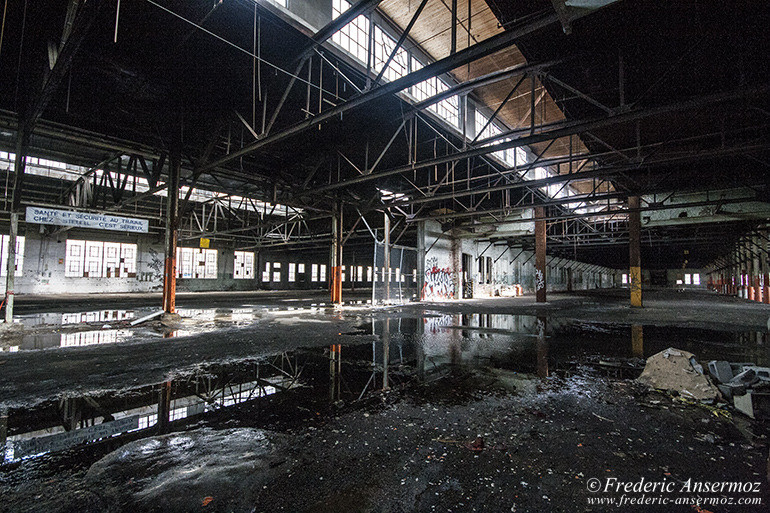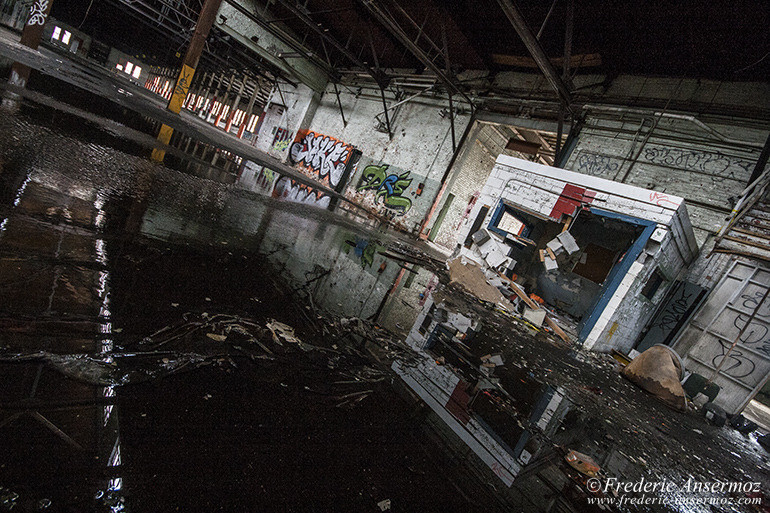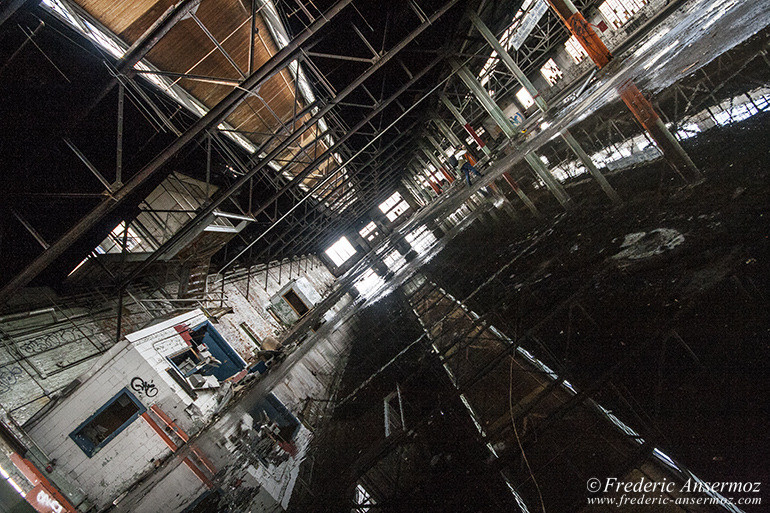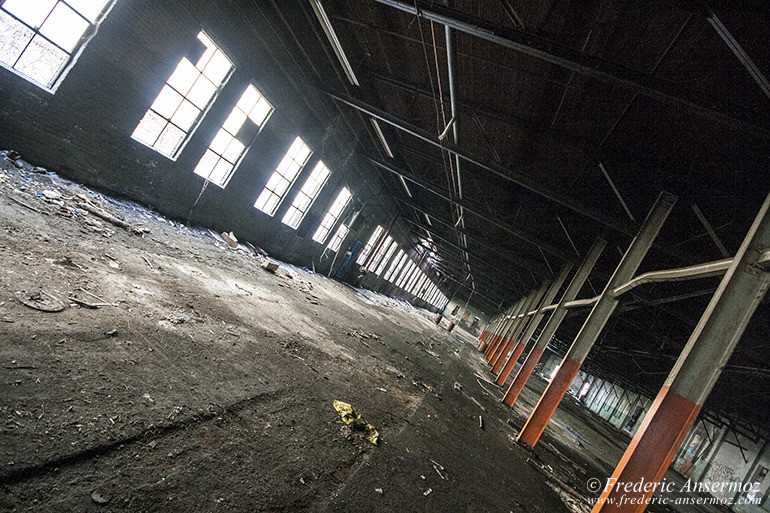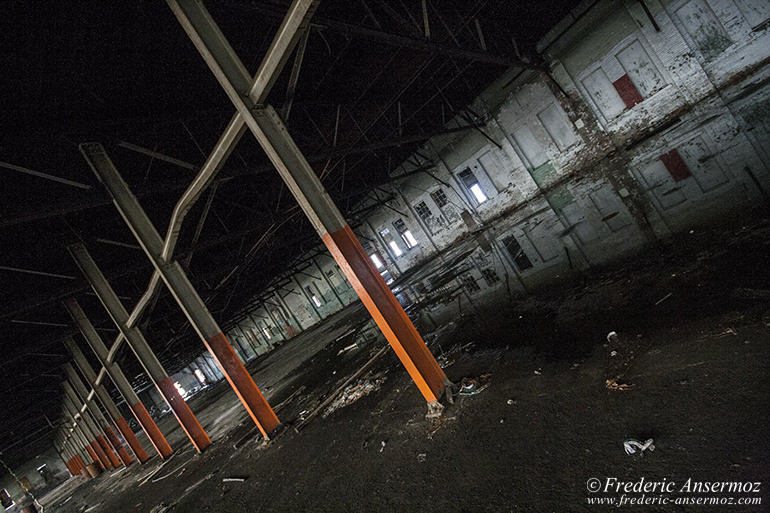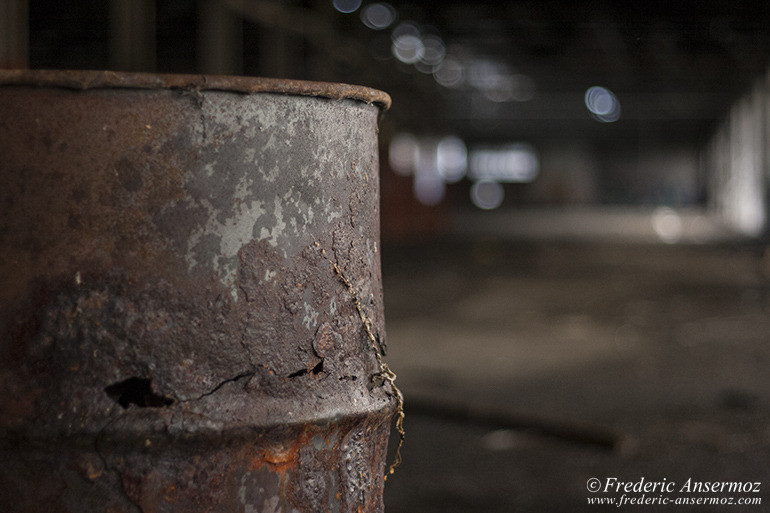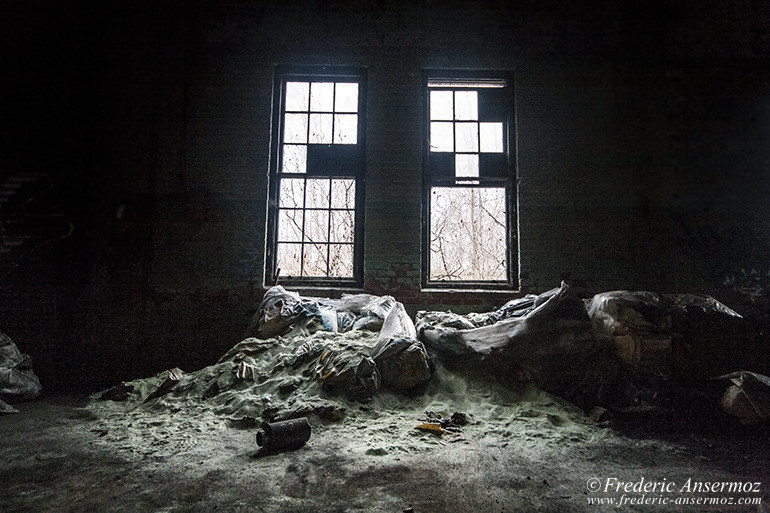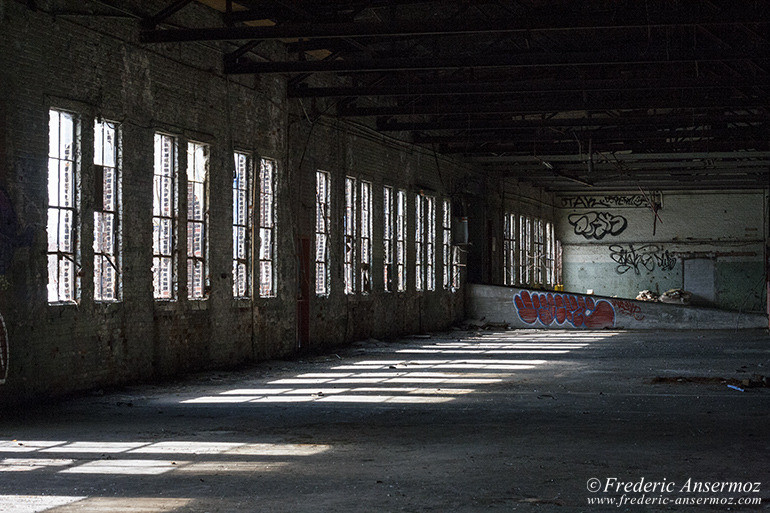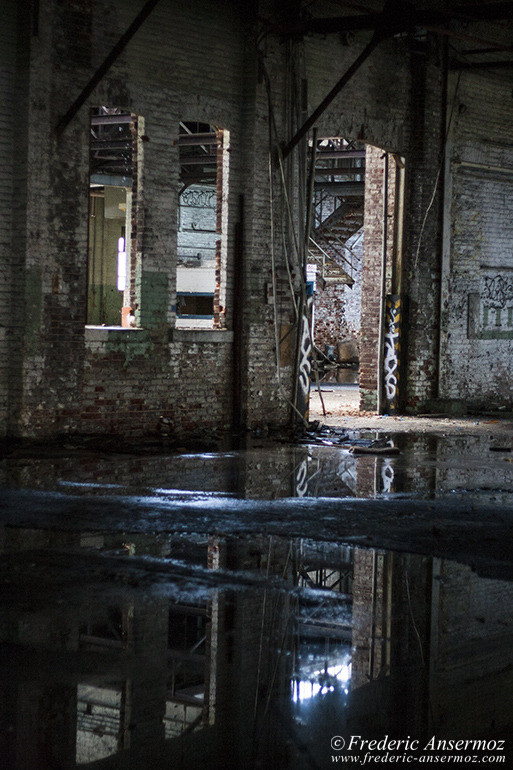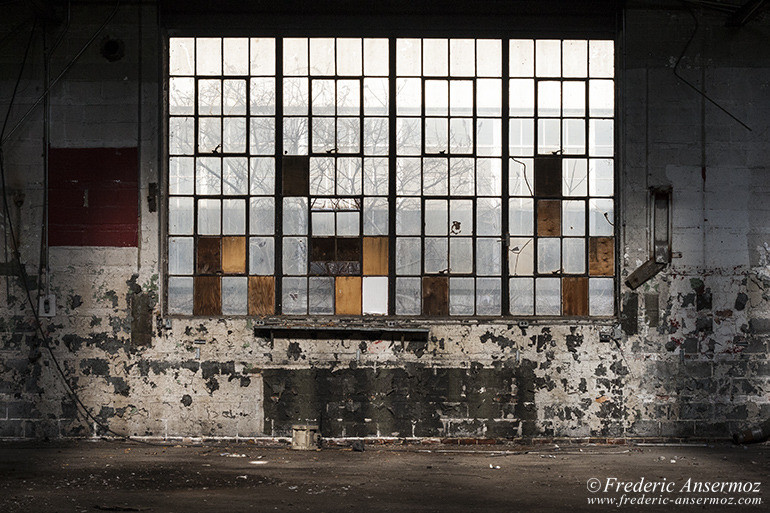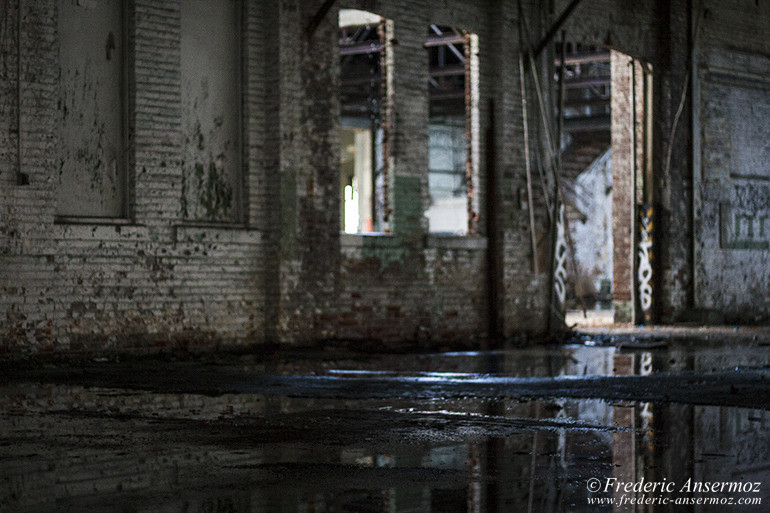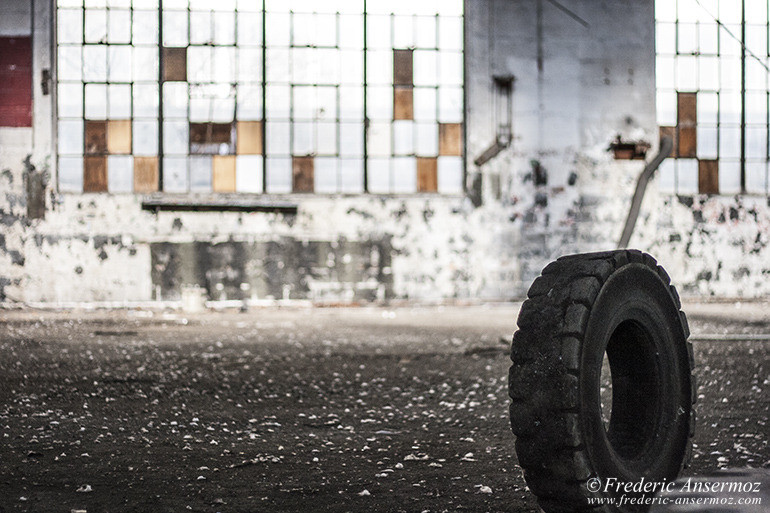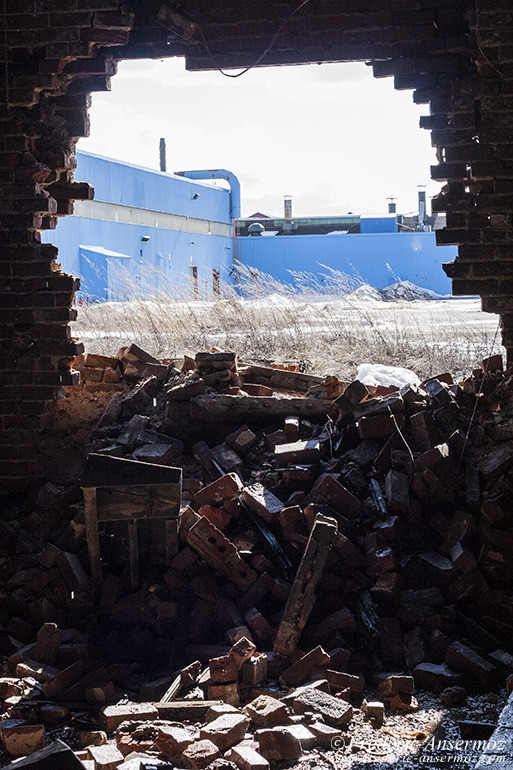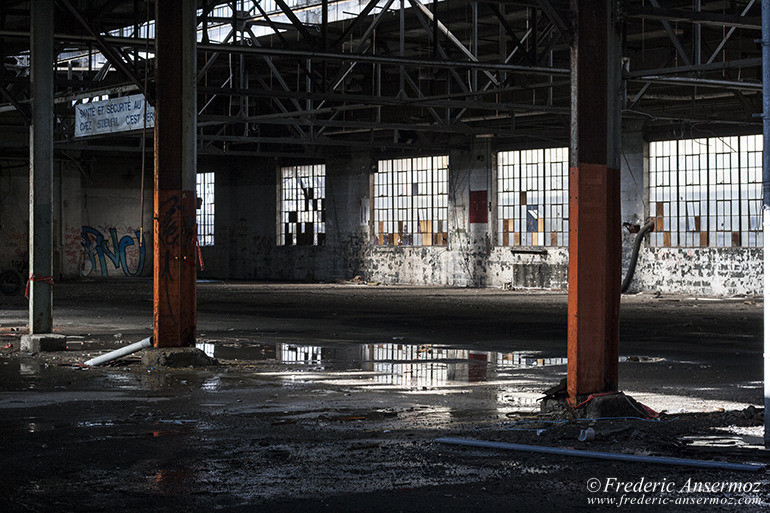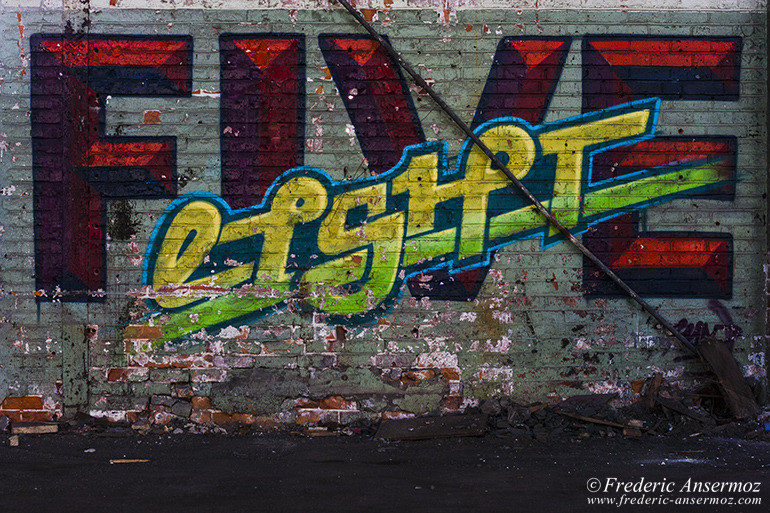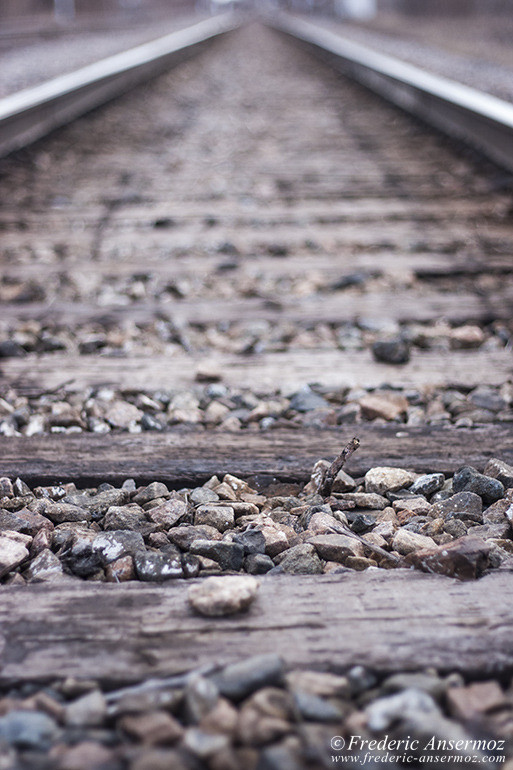 Receiving two ISO certifications, in 1995 and 2001, the factory became the best performing business unit of Stelco Inc.
In 2002, the Stelfil Ltd has been honored by the Grands Prix Québécois de la Qualité, in the "Great Manufacturing Company" category.
Working 24/7, the plant produces 84 000 tons per year.
In 2006, the Stelfil plant is acquired by Arcelor Mittal, becoming the Mittal Plant Lachine.
Unfortunately, on March 26th, 2008, the closure of the factory in Lachine is announced, in order to consolidate the Mittal St. Patrick plant.
Negociations helped steelworkers to keep their job.
Nowadays, what remains is an empty warehouse, with dust, rusty barrels, graffitis and crumbling brick walls.
My friends Fabienne, Jarold and I, spent a short time in the former plant. The buildings around are still in use, and the company that owns them was many times cited during the Charbonneau commission, for having links with the organized crime.
The Stelfil factory is now a former plant of Montreal, sometime visited by urban explorers and graffiti artists.
IMPORTANT NOTE:
Urban exploration can be dangerous and illegal, so please be careful if you visit those abandoned places. We do not encourage you to explore them, but if you do, please respect those old places.
You enter at your own risks!