Hi photographers and urban explorers.
Four other sessions at the abandoned incinerator of Montreal, from few months ago. The Abandoned Incinerator Des Carrières, known as the Incinerator #3.
First serie of photographs is when I went into the building by night and experienced some shots and lighting.
I bought at the Dolorama store some really cheap colored lights (blue, green, red, white) and I tried some lightpainting with them.
I used the lights to lightpaint so elements of the machines and rusty pipes there. I used my Sigma EF610 DG Super flash, with a remote control to start the speedlight from distance.
But as I had forgotten my remote control for long exposure on my Canon camera, I couldn't stay and do as much as I wanted.
Here are few photographs went I went by night in the abandoned incinerator.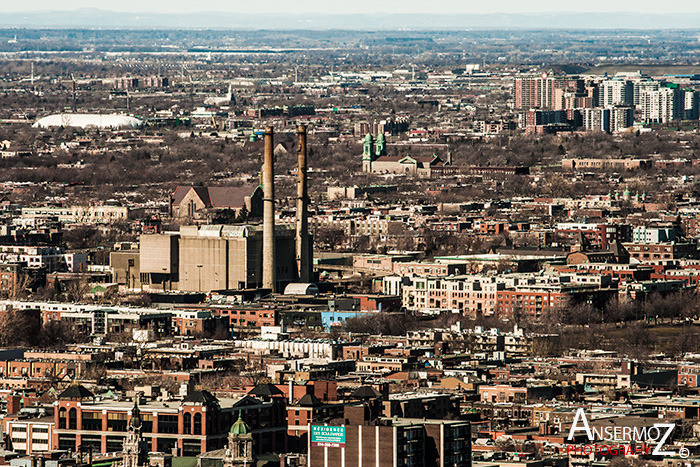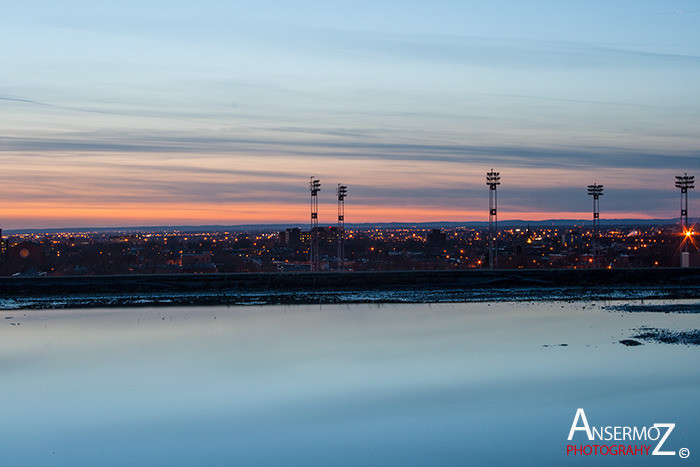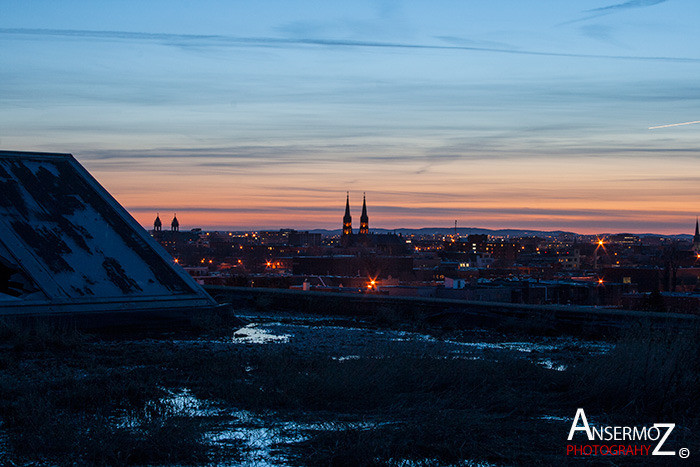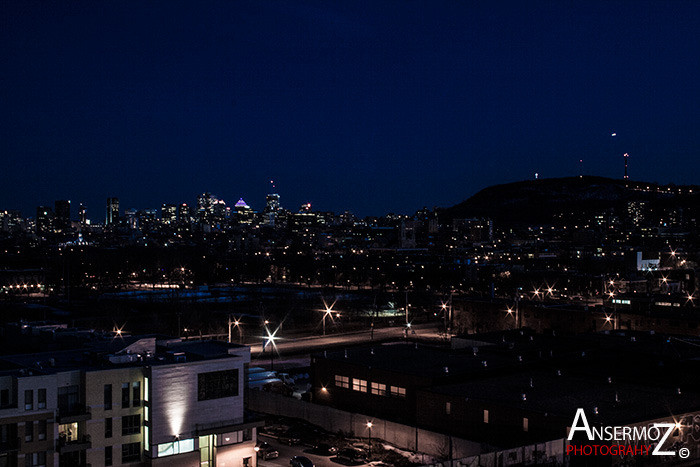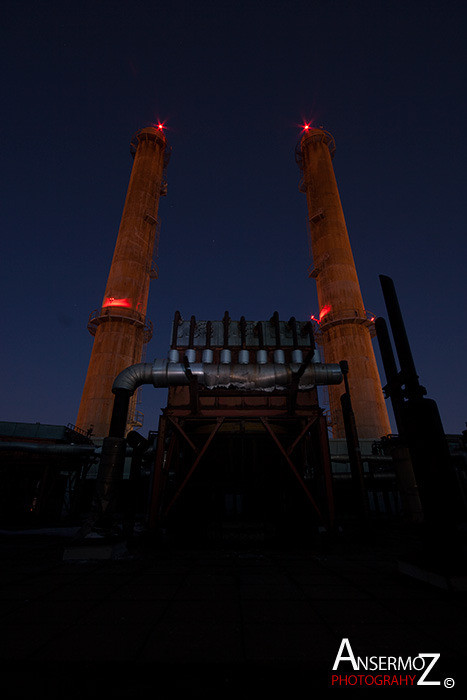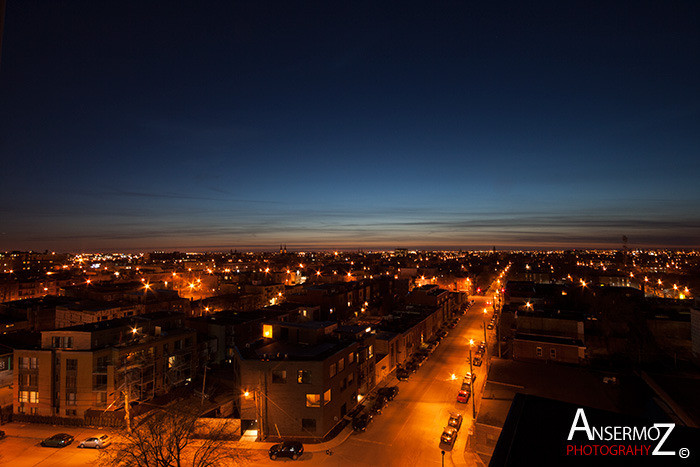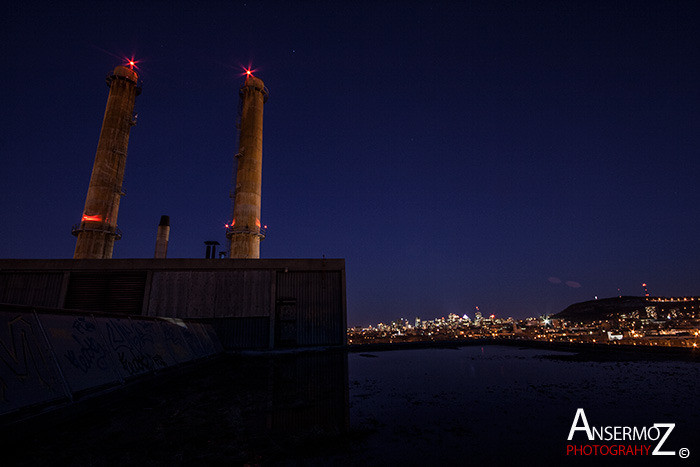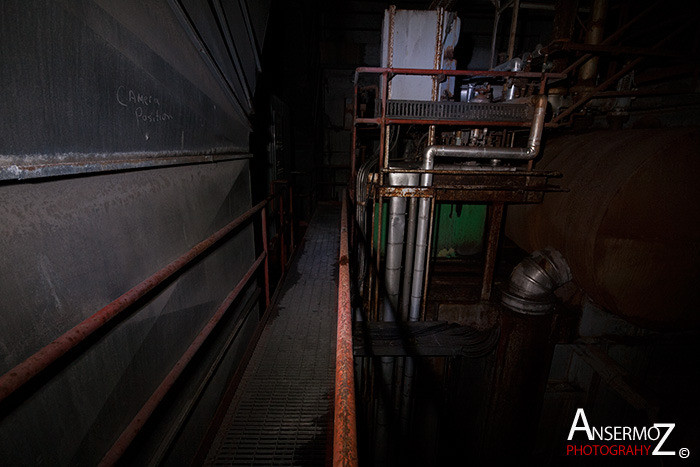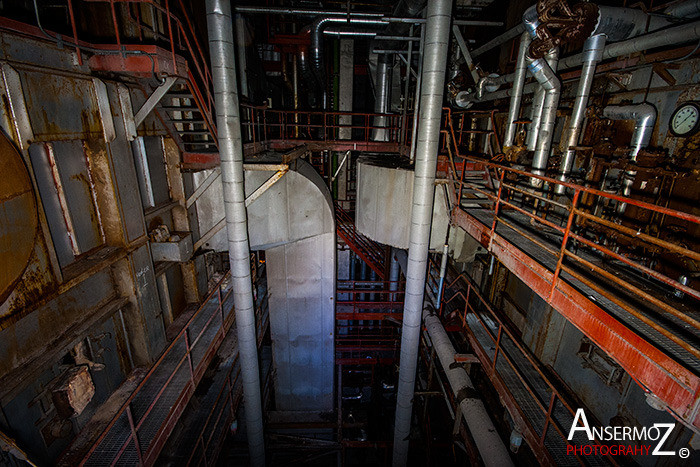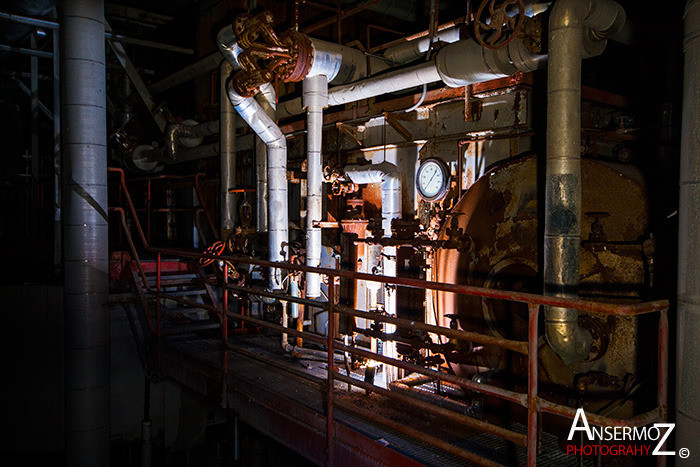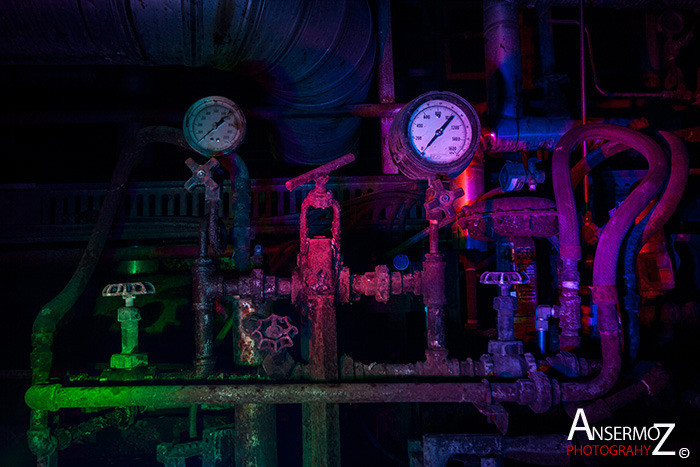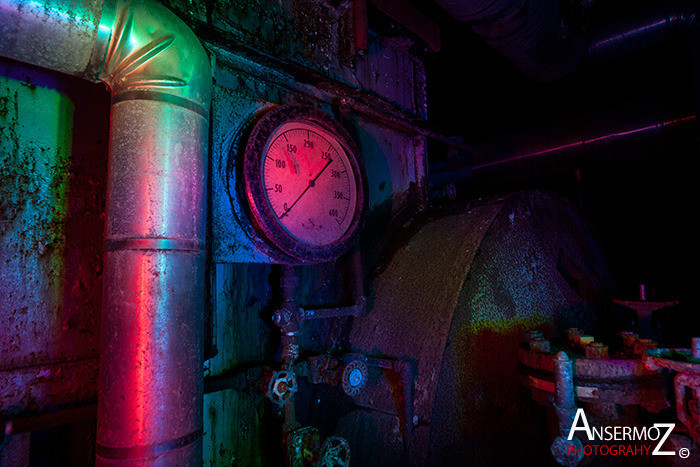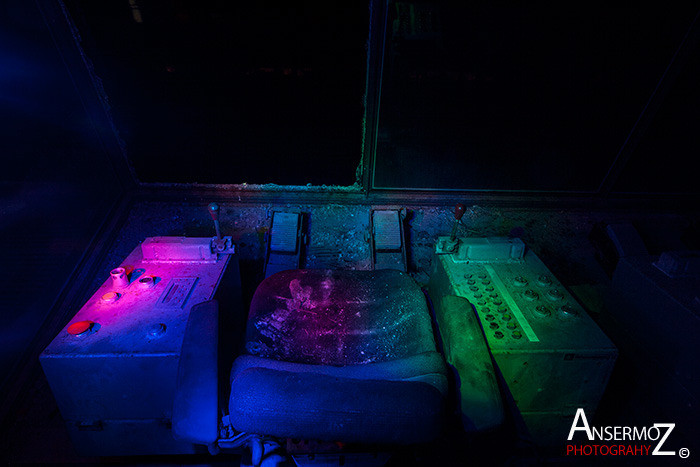 During the second serie, I was with my friends Jarold and Fabienne and so we were able to take more shots. It was also a way to share my experimentation with the colored lights, exploring more parts of the building and photographing the control room.
It was nice to play with lighting techniques in dark areas of the abandoned building.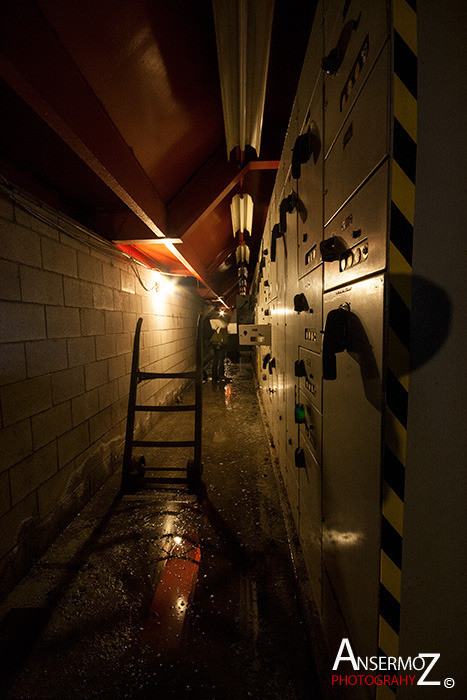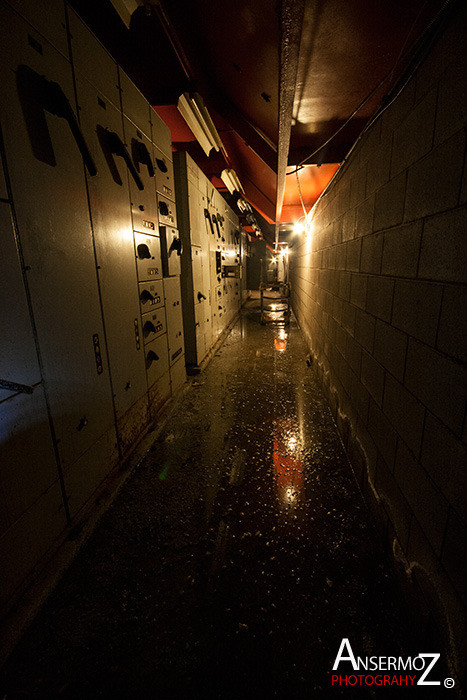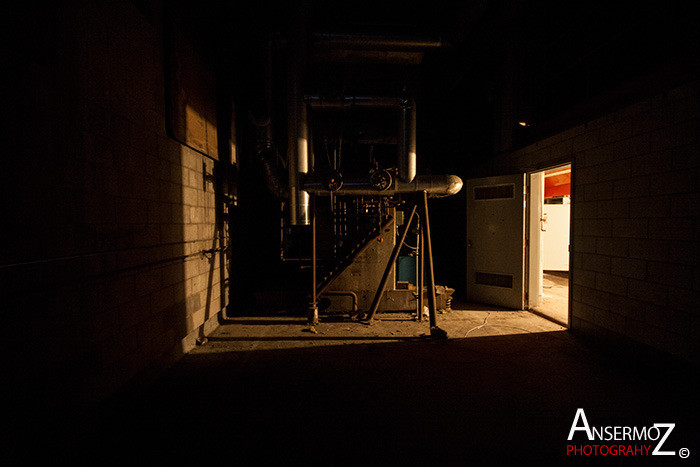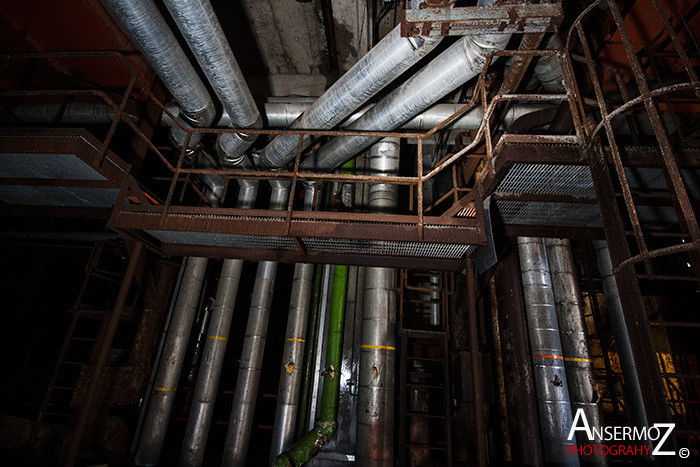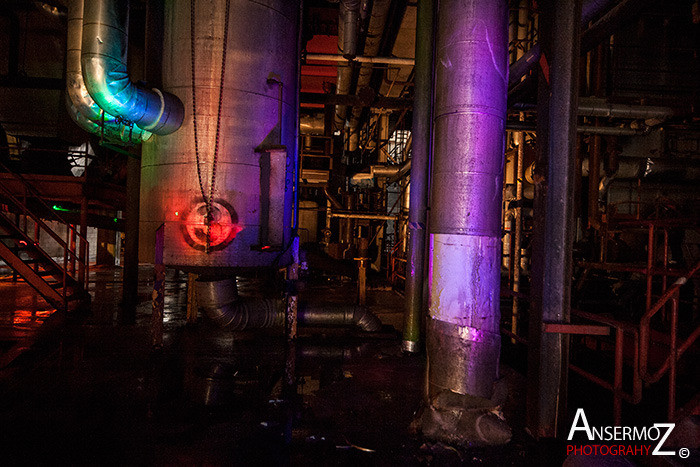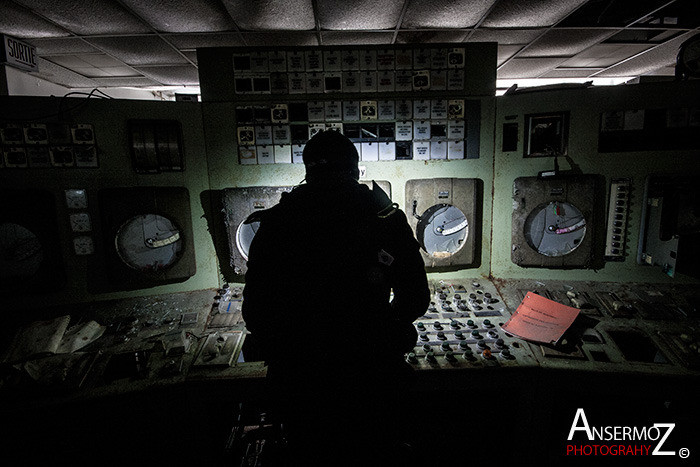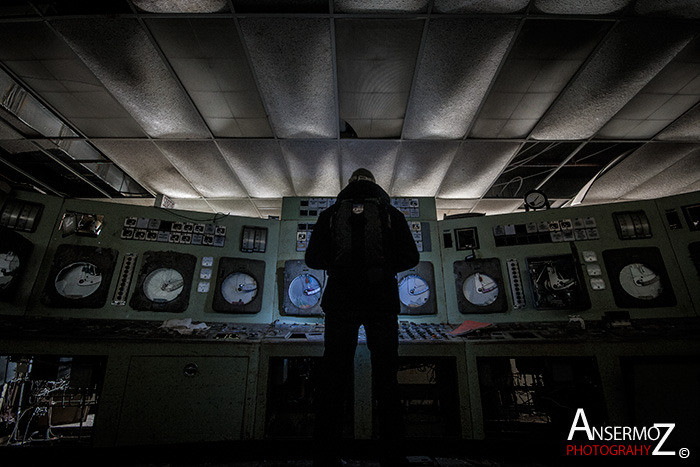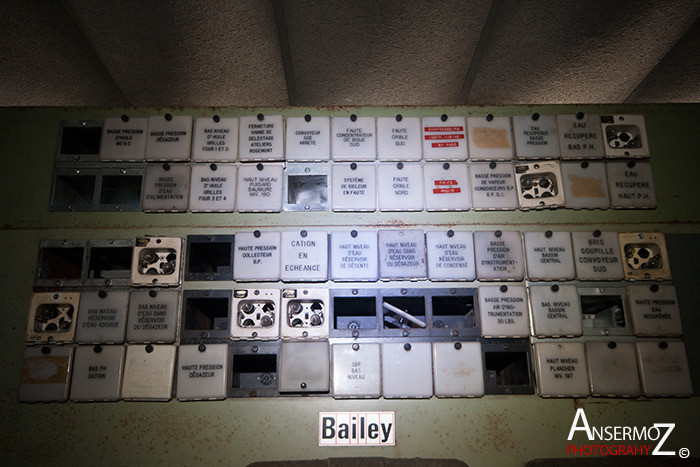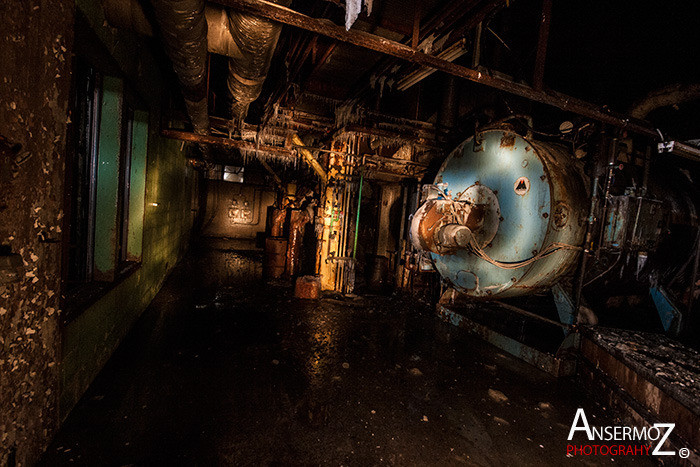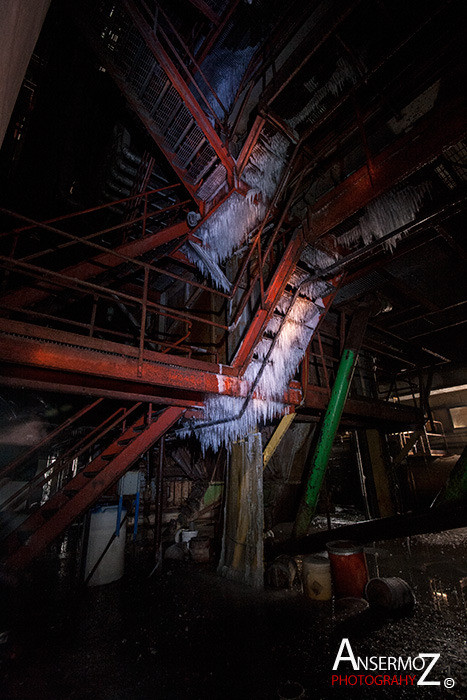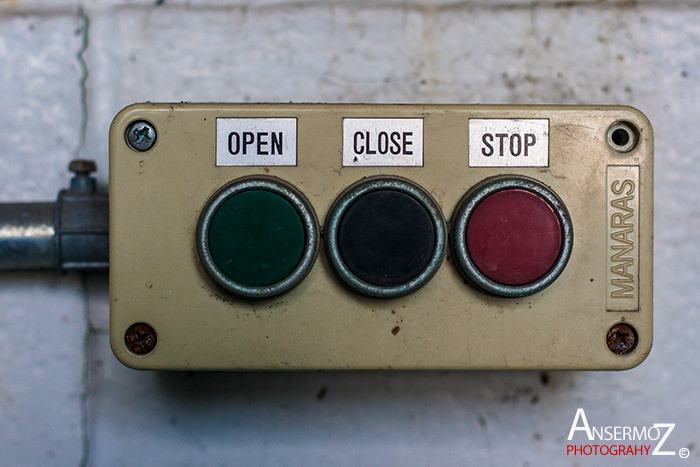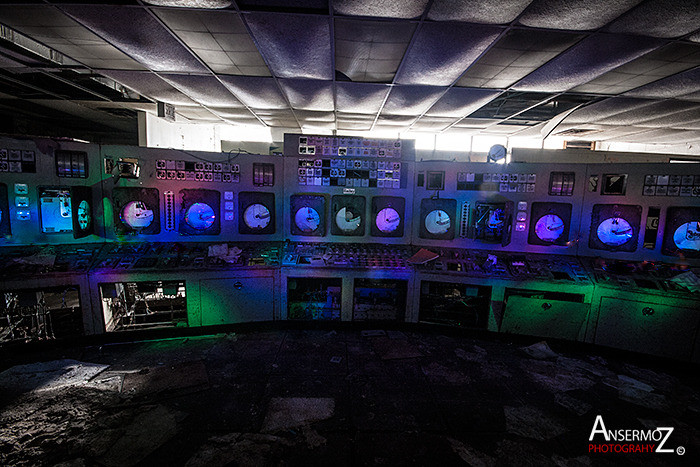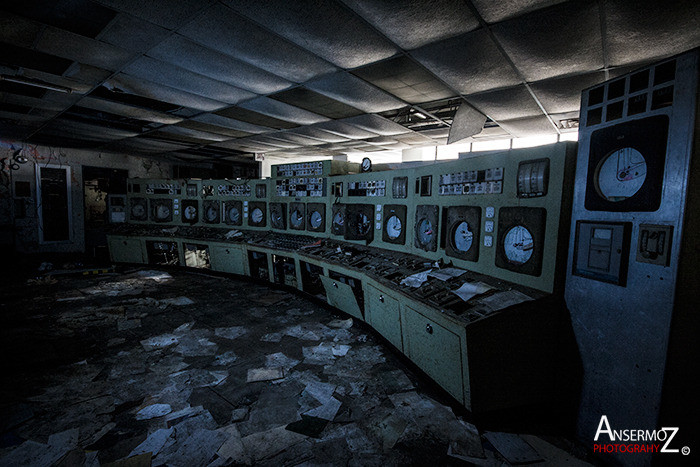 During the third session, I went with my friend Tina and her friend Gregoire, to experiment light painting and urban portraits.
Tina does more portraits, so it was a way to combine both, urban photography and portraits. Something that I wanted to try for a bit.
Unfortunatelly, my camera went out of battery, but we were still able to photograph with Tina's camera, and we got interesting results.
We used long exposure, torch/light and sparklers to experiment the lightpaiting, take several times the same people on one single shot.
It was also a time for me to try to combine two external flashes, coupled by a remote control and a wire (see Amazon section at the bottom of the page).
So I placed the two flashes under a metal grid to light people from below, or behind the concrete block to light the fence. Making it more scary and fitting perfectly with the place.
She was kind enough to send me the RAW files so I was able to play in Photoshop to perform some renderings that I had in mind (See all the pictures below).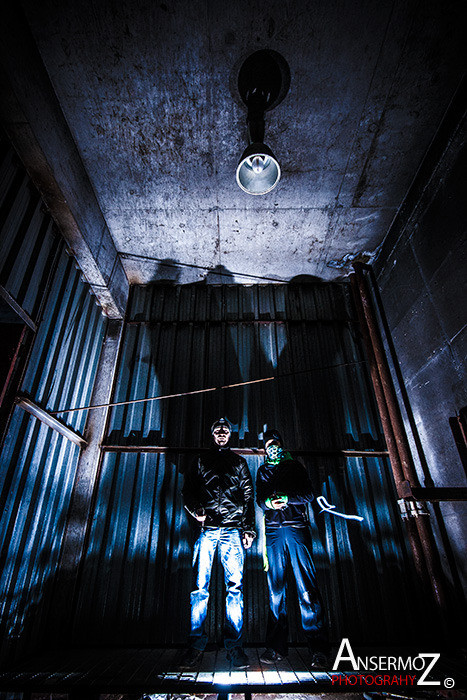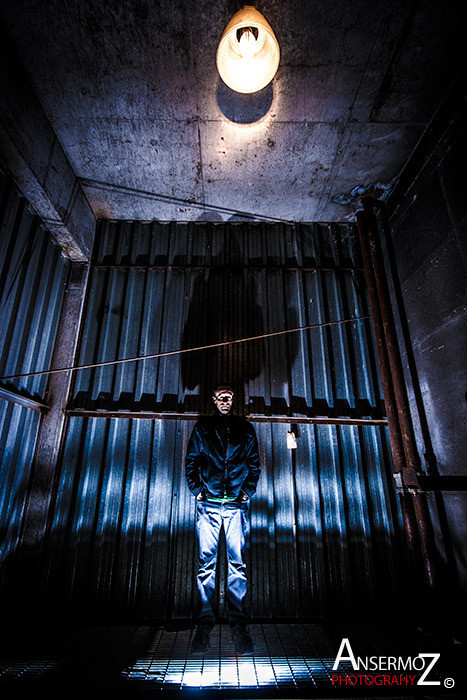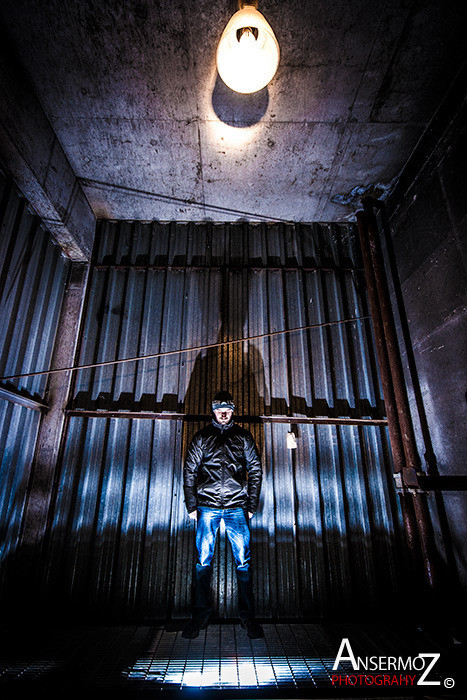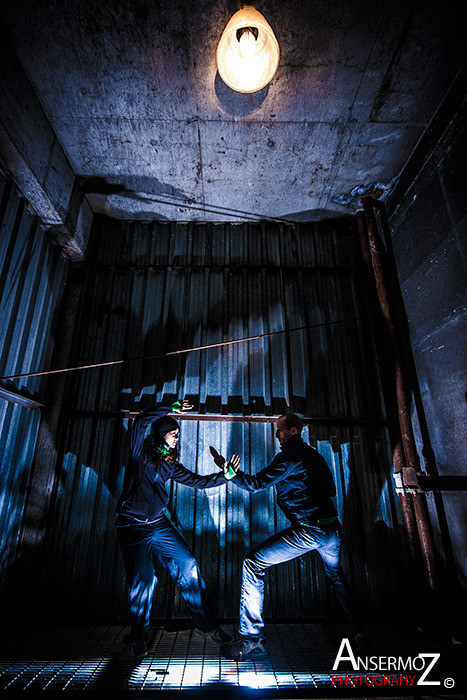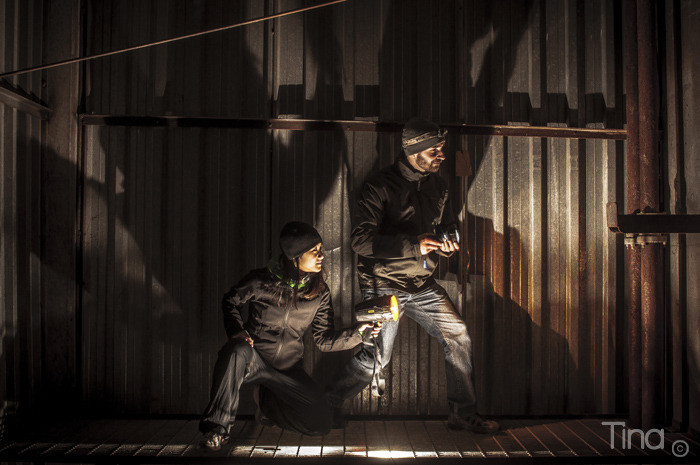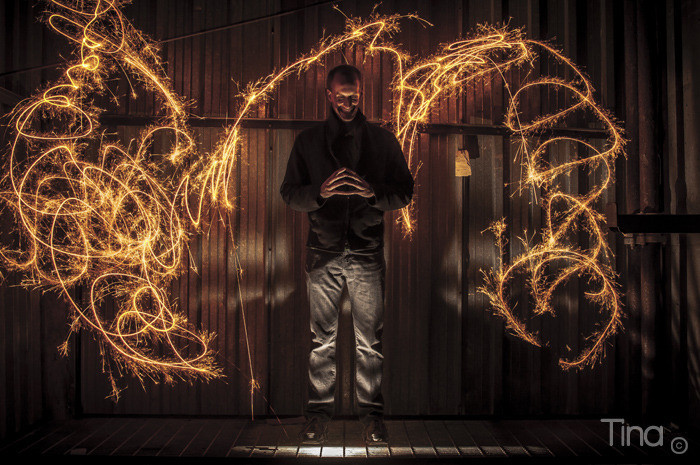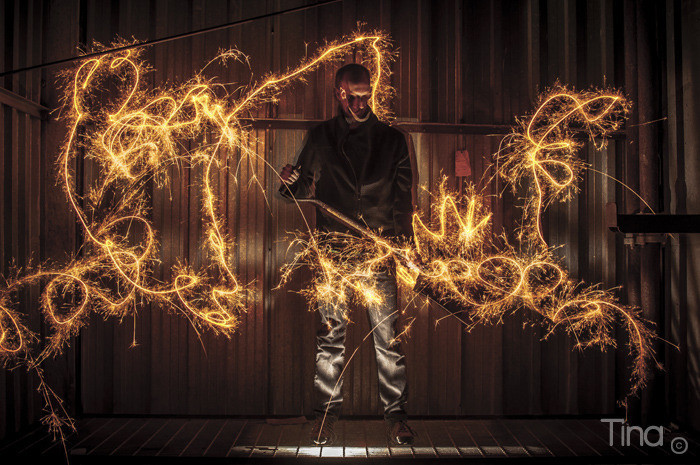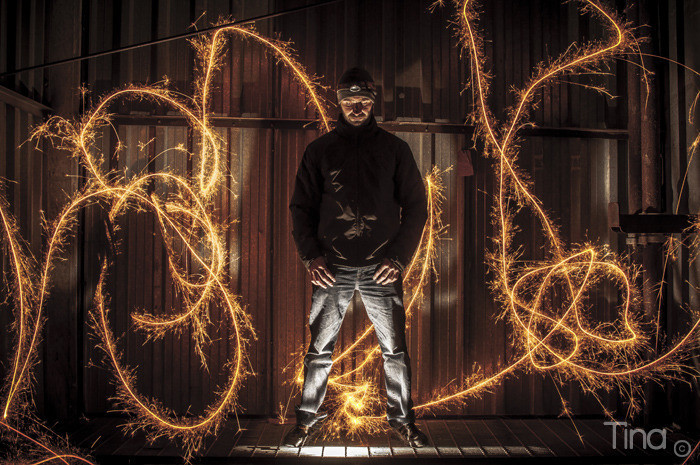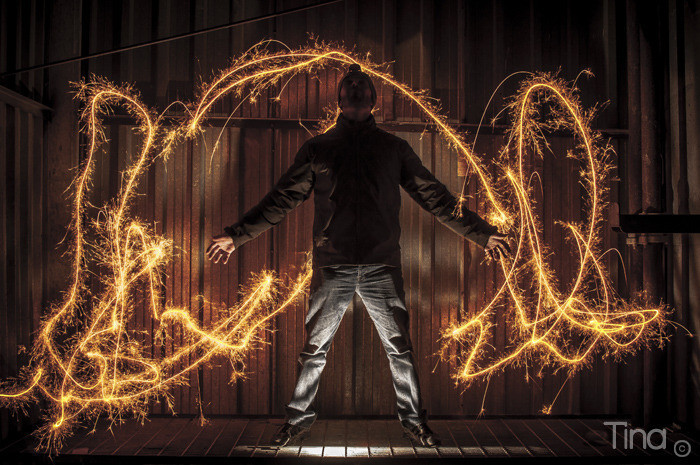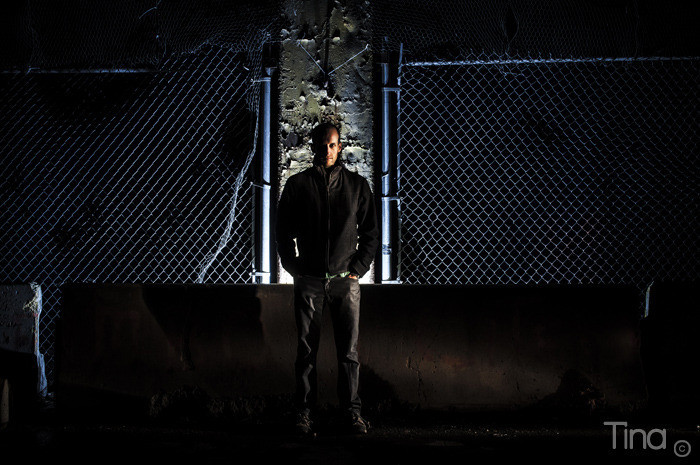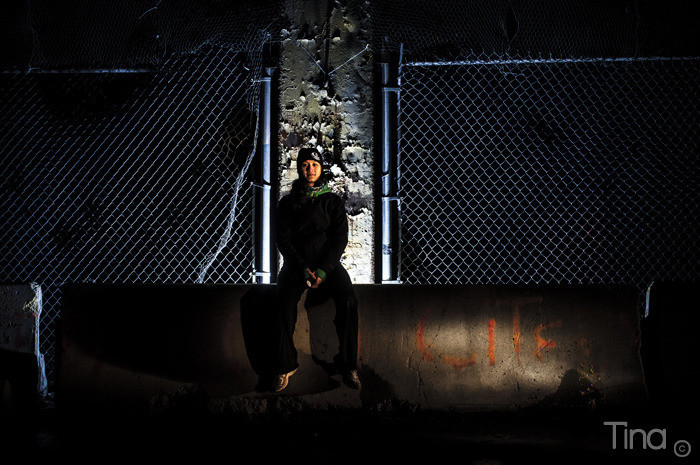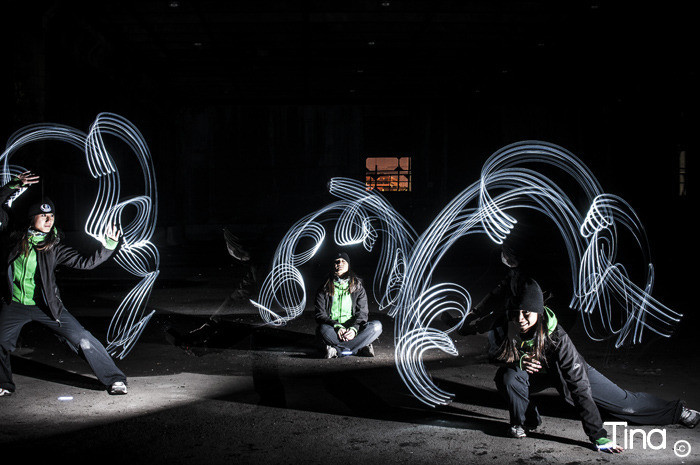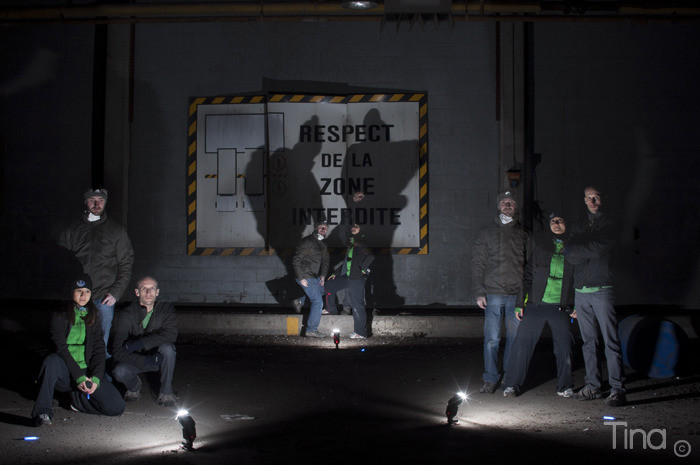 During the fourth one, I went by myself again to visit the abandoned officices, completely destroyed, and did some lightpainting using sparklers in the washrooms.
I did few photos with a toy that I found during an urban exploration at the abandoned Dorea Insitute (coming soon).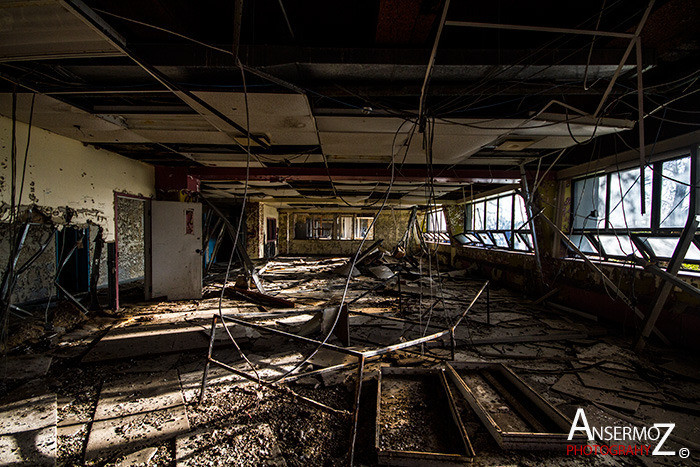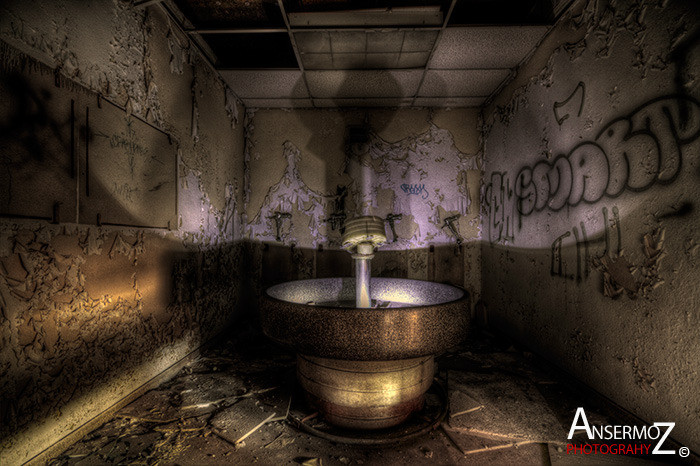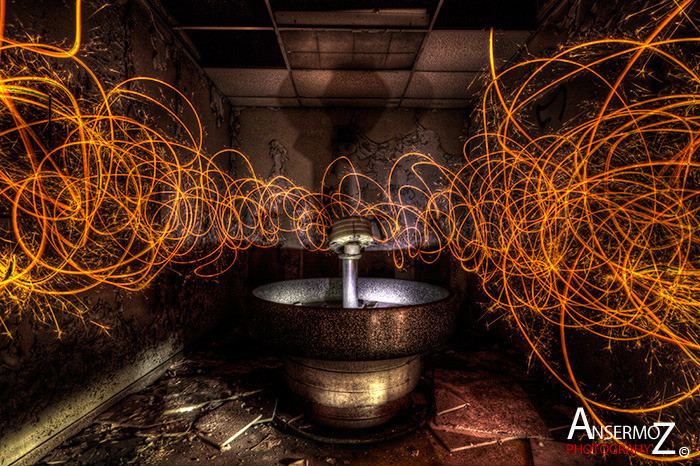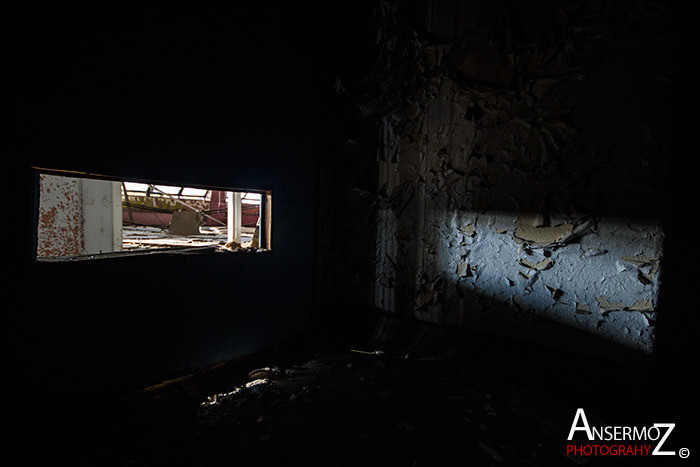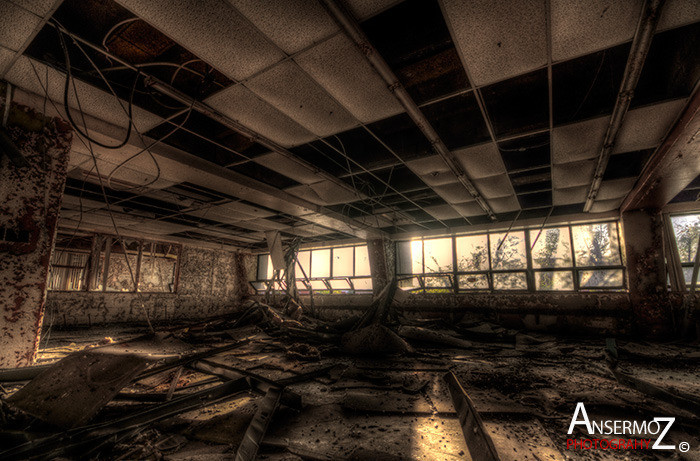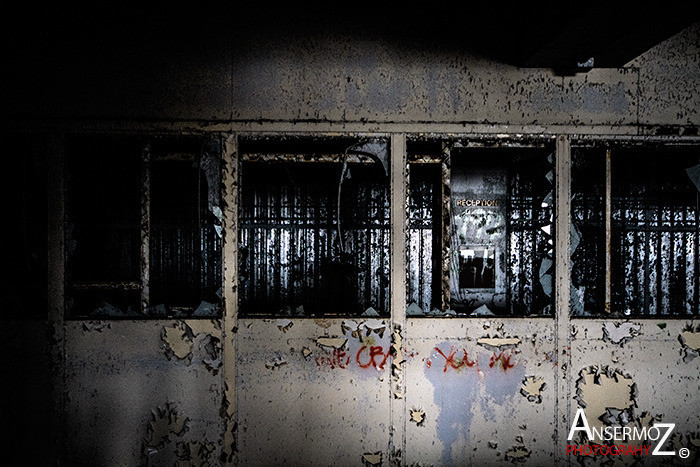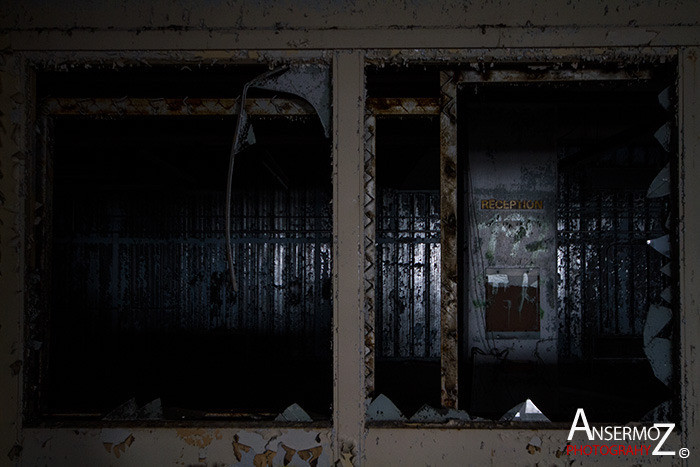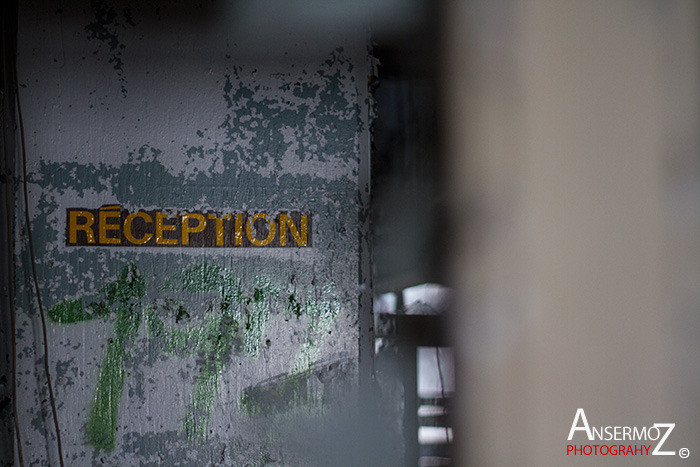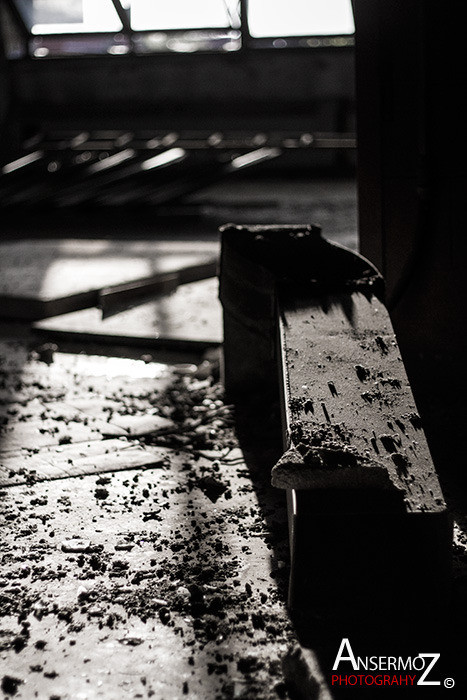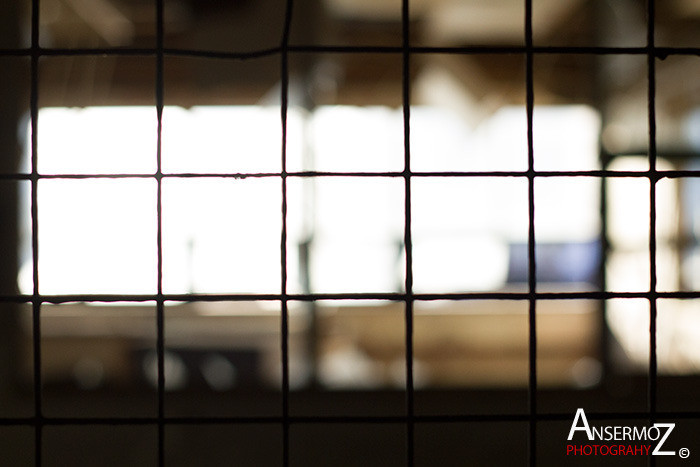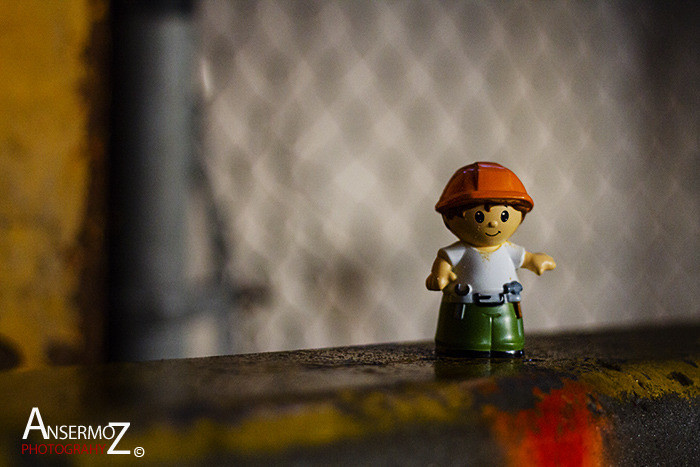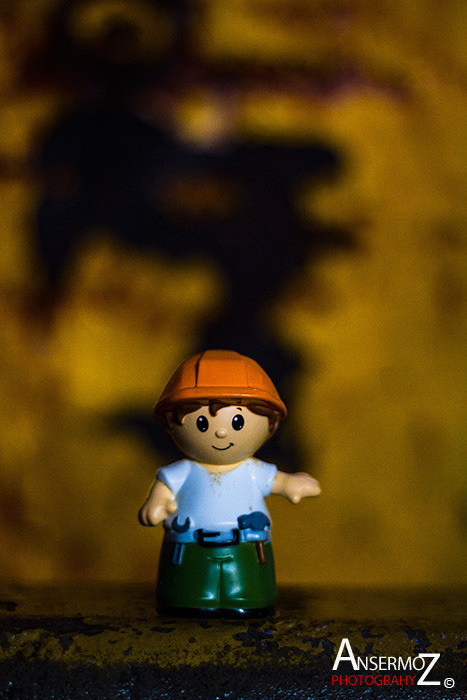 I hope that you like the pictures!
Take care and take photos!
Interesting books and readings:
Neewer YONGNUO Black RT-600 Off-Camera TTL Flash Cord Trigger Set for Canon
Light It, Shoot It, Retouch It: Learn Step by Step How to Go from Empty Studio to Finished Image, Scott Kelby
Photographing Shadow and Light: Inside the Dramatic Lighting Techniques and Creative Vision of Portrait Photographer Joey L.
Street and Studio, Ute Eskildsen
IMPORTANT NOTE:
Urban exploration can be dangerous and illegal, so please be careful if you visit those abandoned places. We do not encourage you to explore them, but if you do, please respect those old places.
You enter at your own risks!