The Saint-Loup Peak (Pic Saint-Loup) is a mountain located in the department of Hérault, in Languedoc-Roussillon (France).
From its peak (658m), the Pic Saint-Loup dominates the scrublands of Herault. A large iron cross, an observation point and as well, a chapel from a former hermitage await you at the top.
Between the Cevennes and the Mediterranean Sea, about 20 km north of Montpellier, the peak is visible from much of the department of Herault and Gard, and even from the seaside.
The pic Saint-Loup stretches over six kilometers between the towns of Saint-Mathieu-de-Tréviers and Cazevieille, straddling the communes of Cazevieille, Saint-Jean-de-Cuculles, Mas-de-Londres, Saint Mathieu-de-Tréviers and Valflaunès.
With the mountain of the Hortus in front of him, the Pic St-Loup is part of a protected natural site. There we find birds of prey, wild boars, snakes and all kinds of insects.
It consists of Jurassic limestone and the stone of the Pic Saint-Loup was formed by the accumulation of marine sediments. Some places are very rich in fossils.
Here are some pictures of the Pic Saint-Loup (Hérault, France) taken fairly recently, during hikes with my friend Alex, and my cousin Remy.
I hope you will enjoy the pics, and it will motivate you to visit the peak and its surroundings. You can do various activities there, from hiking to gliding.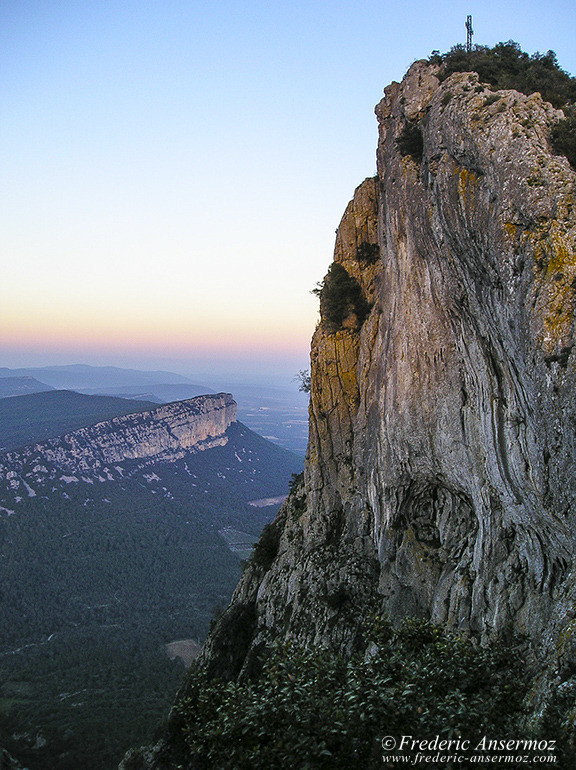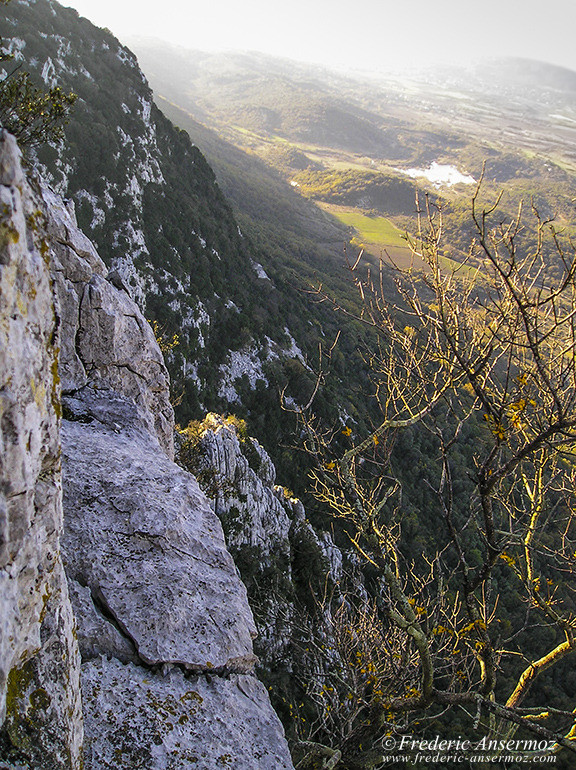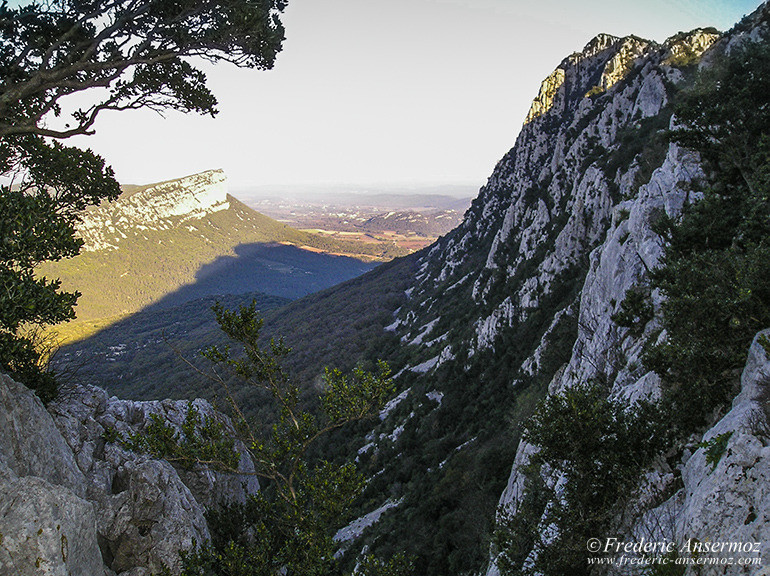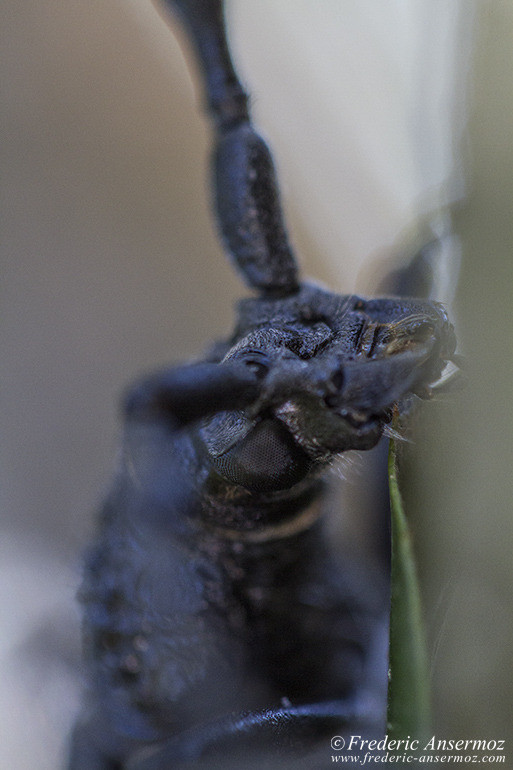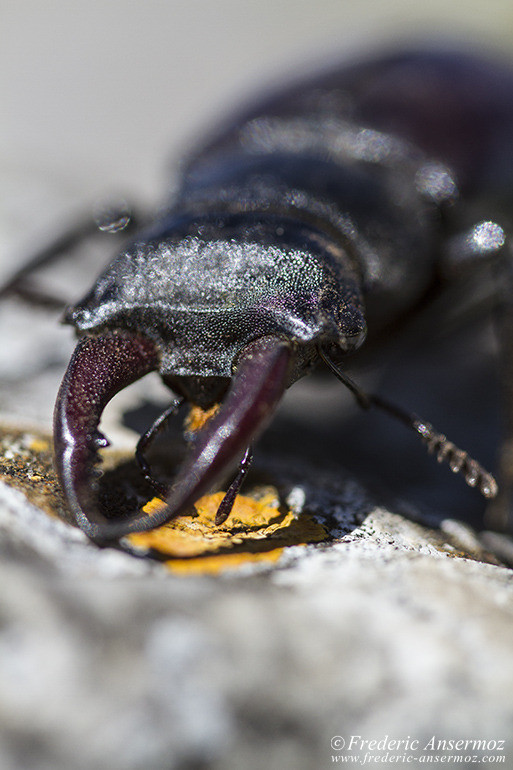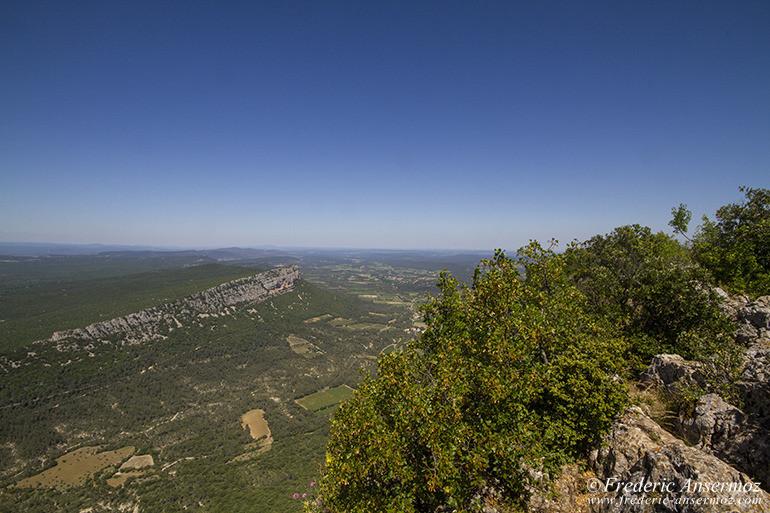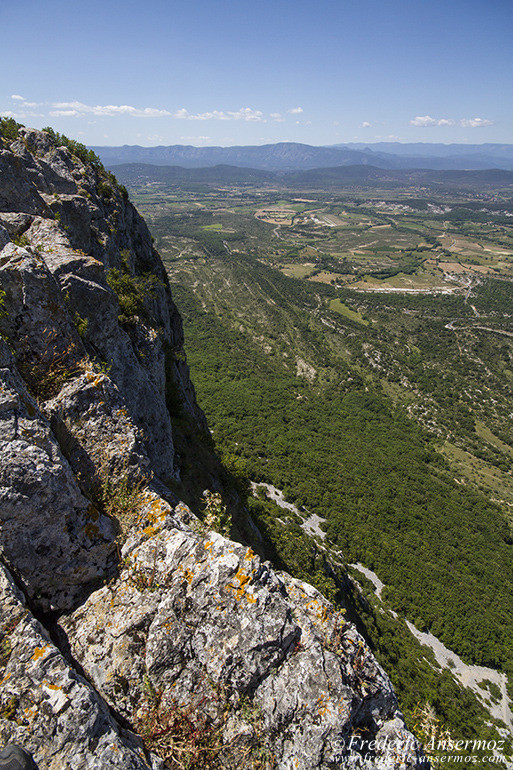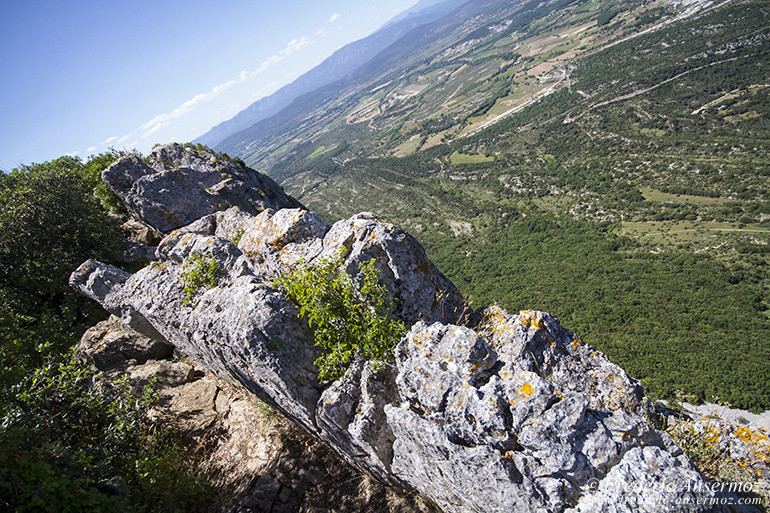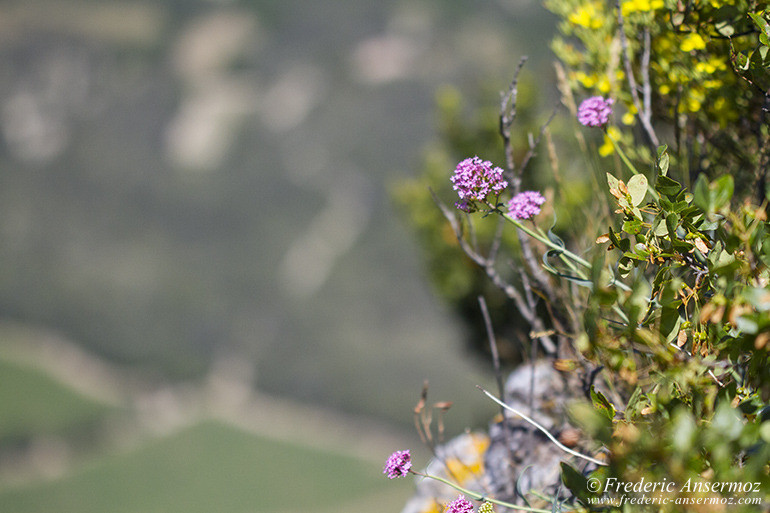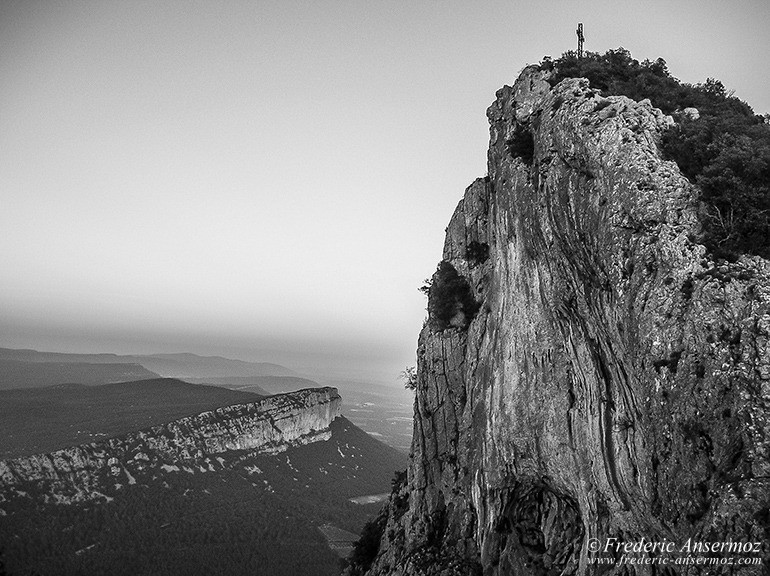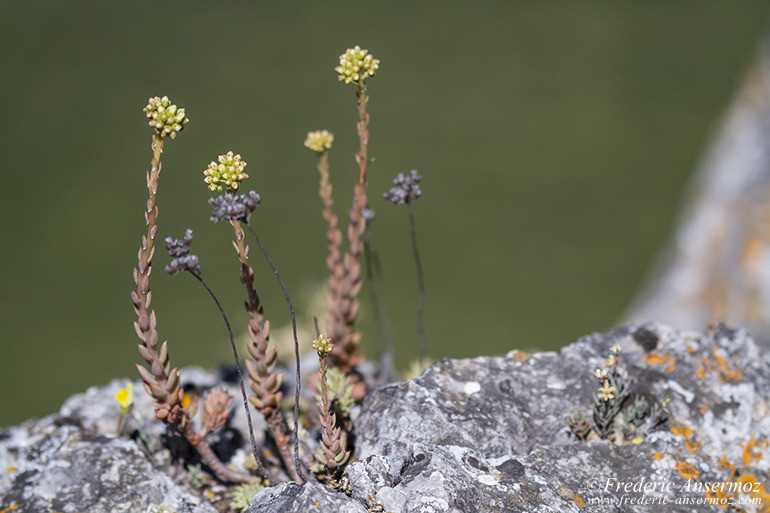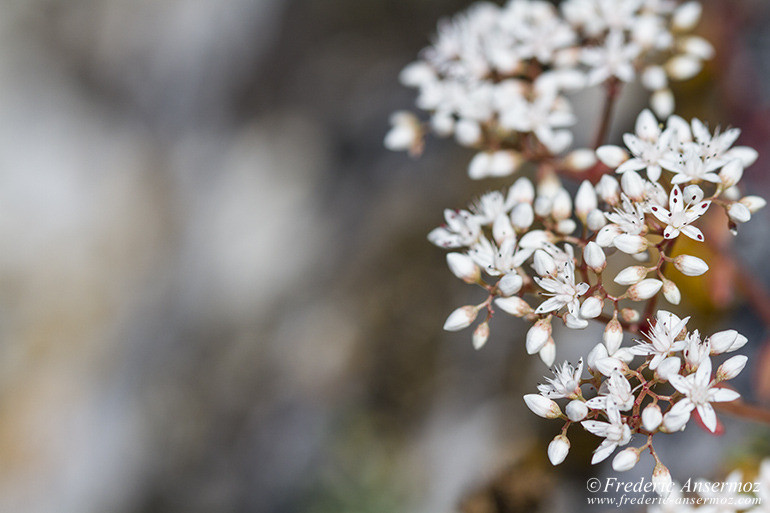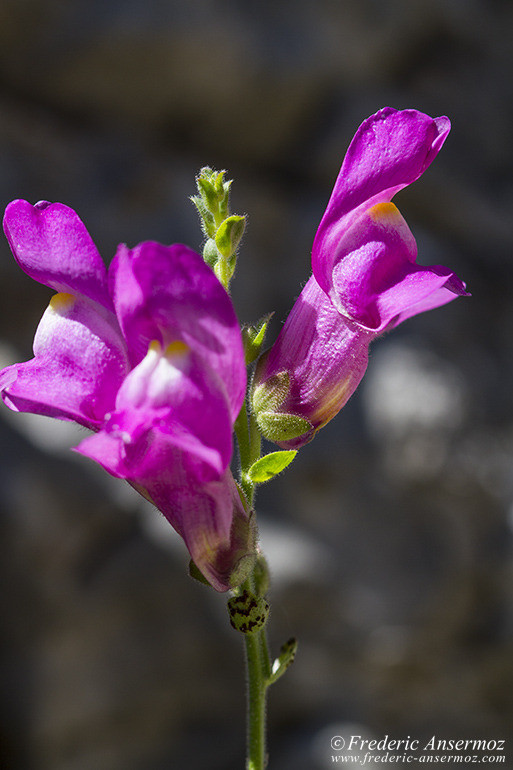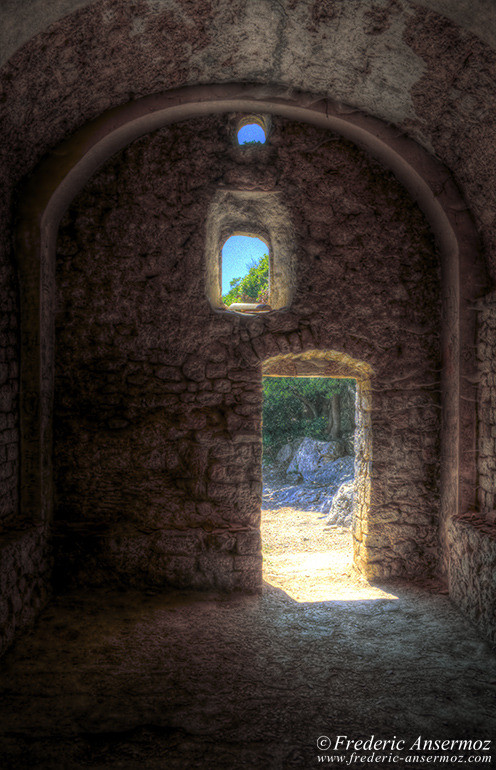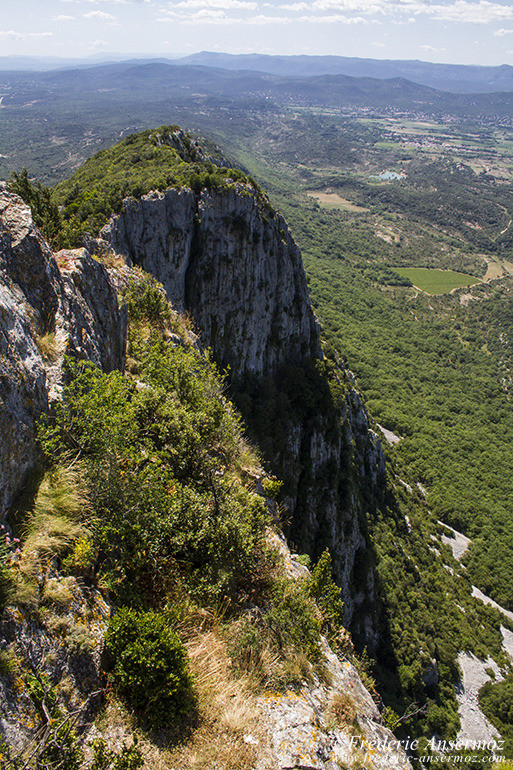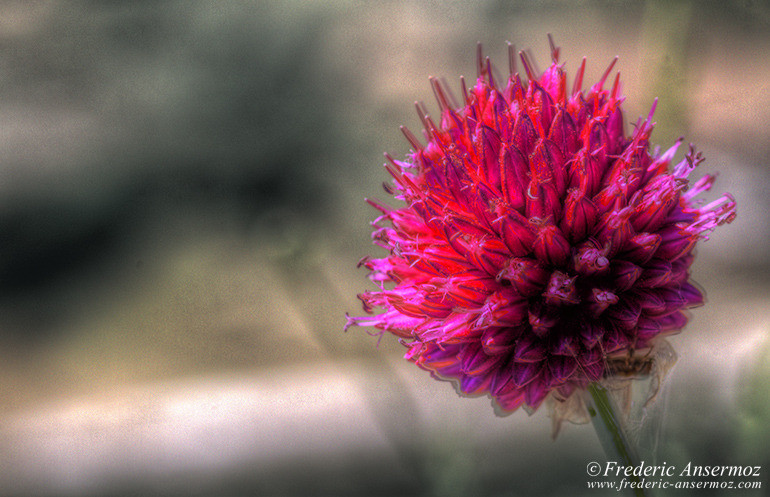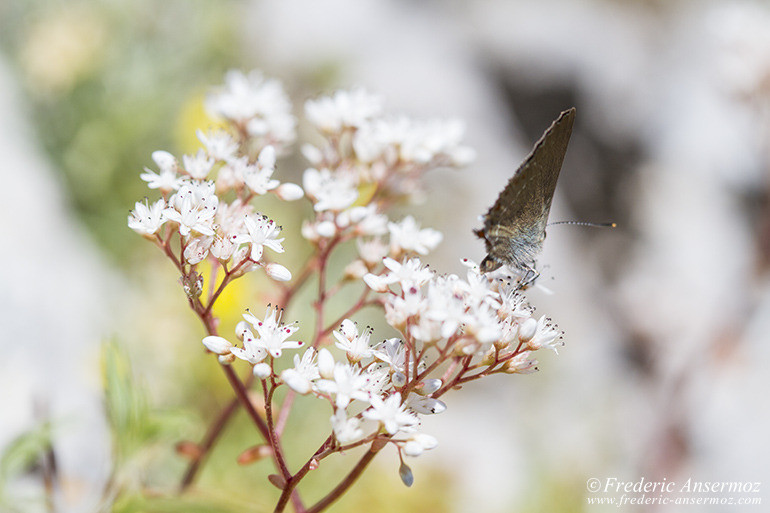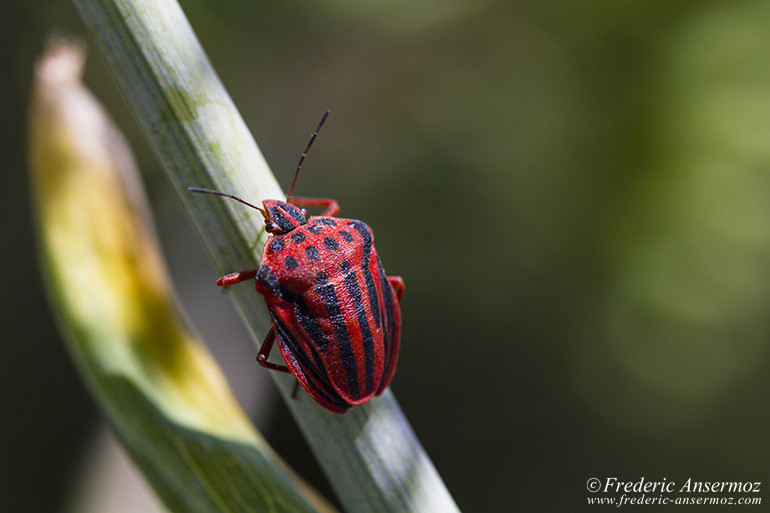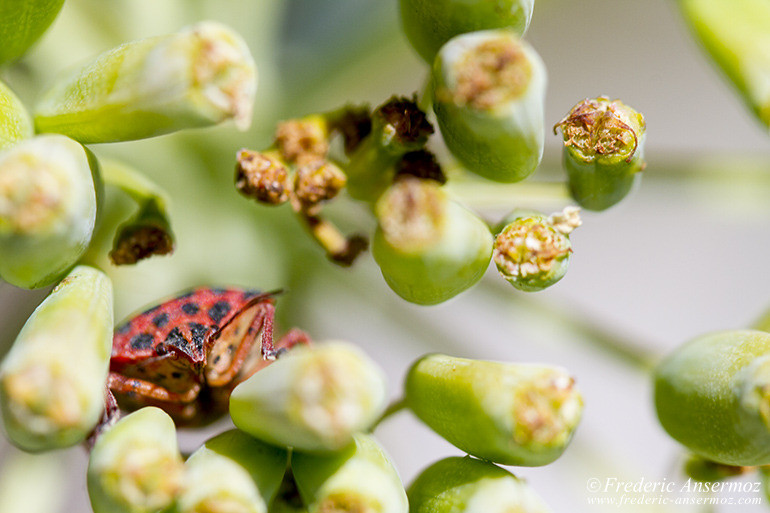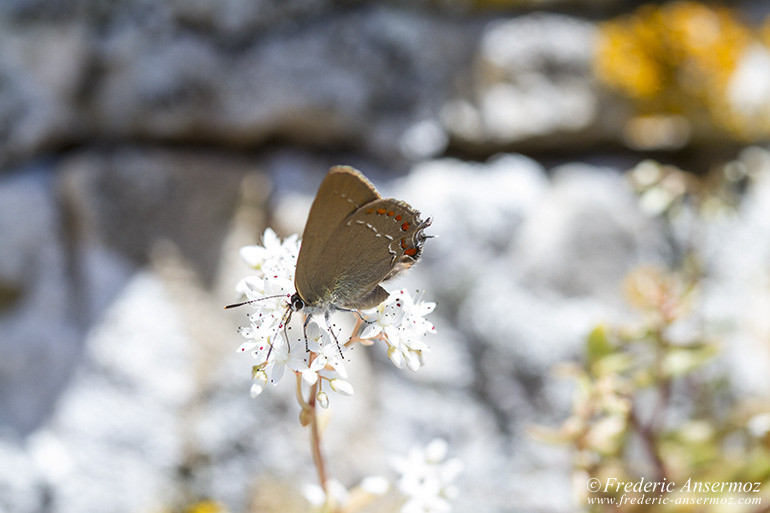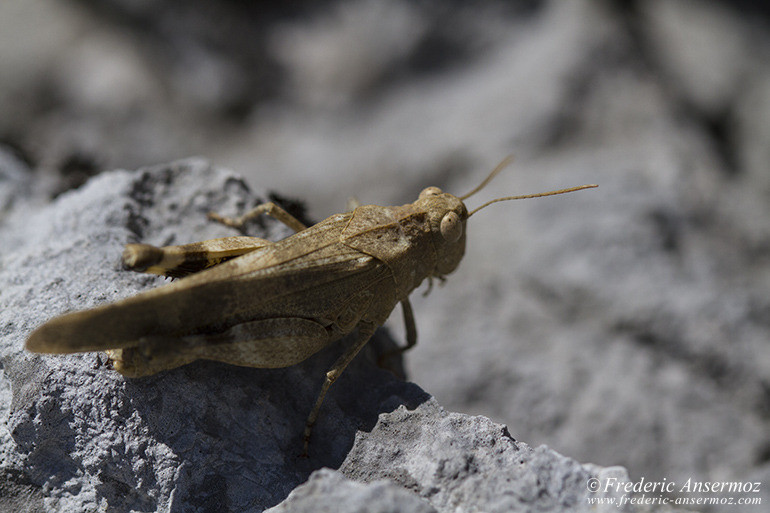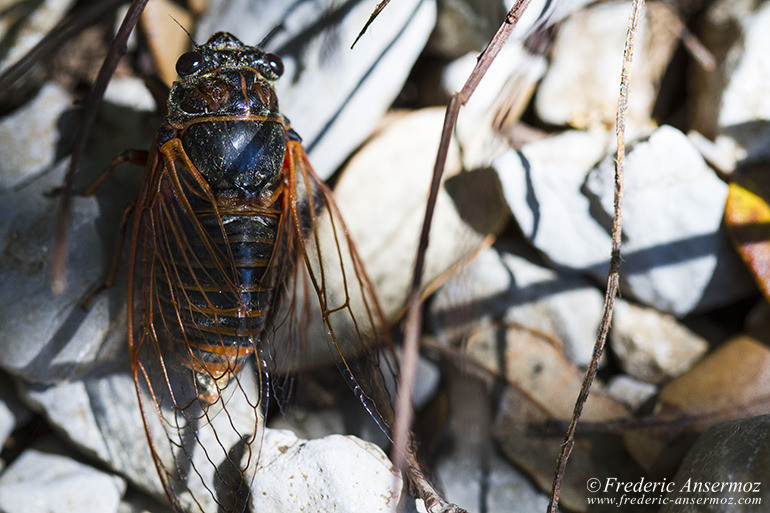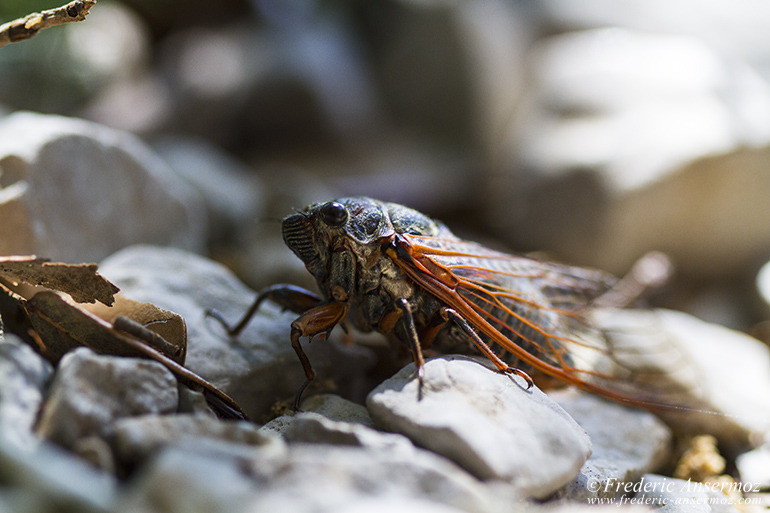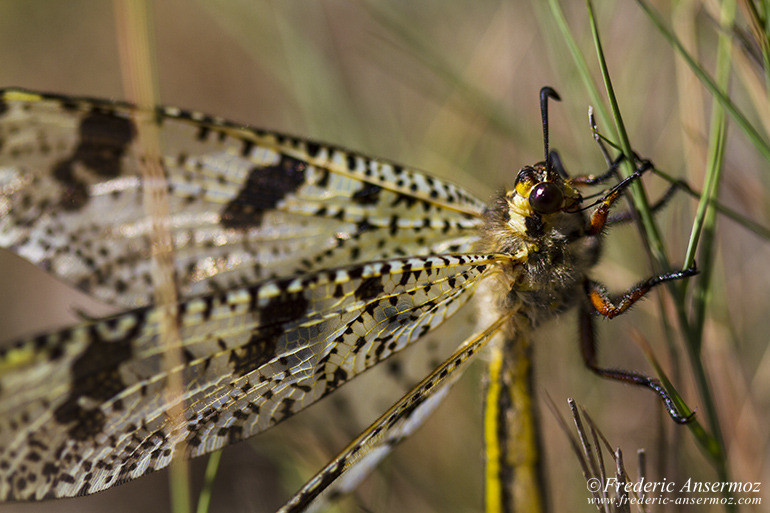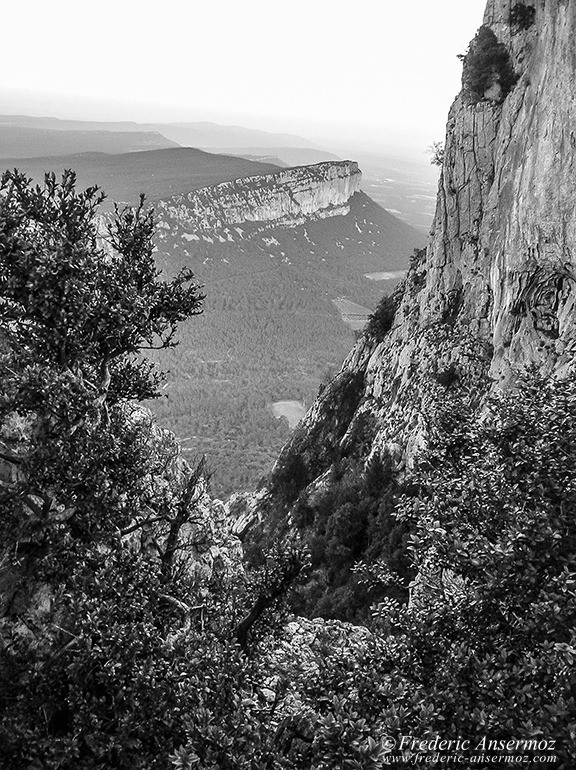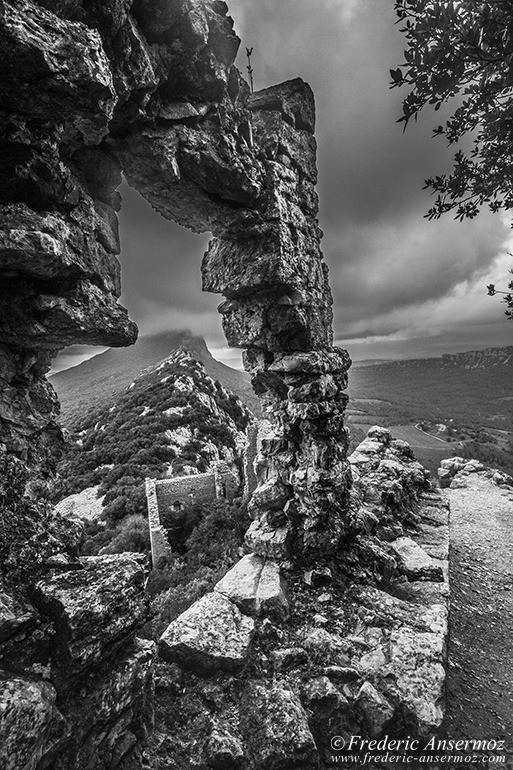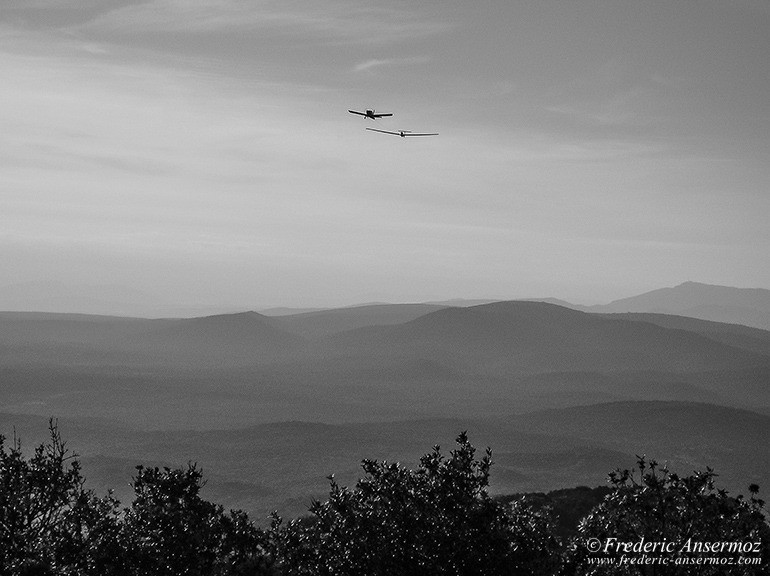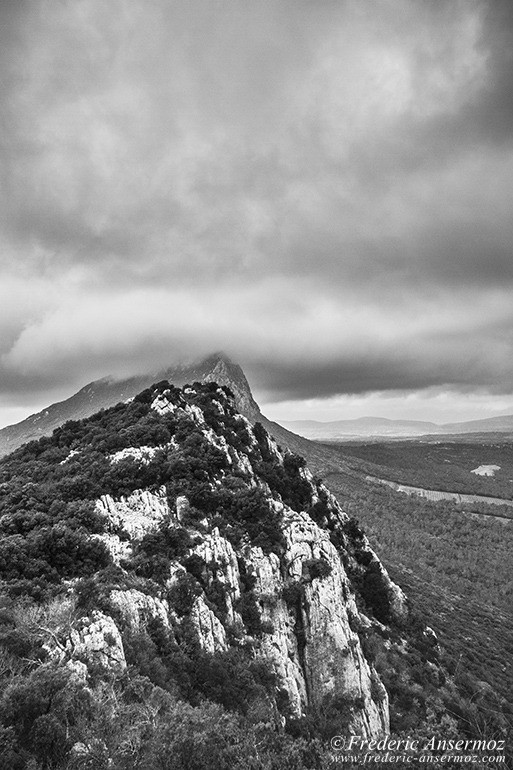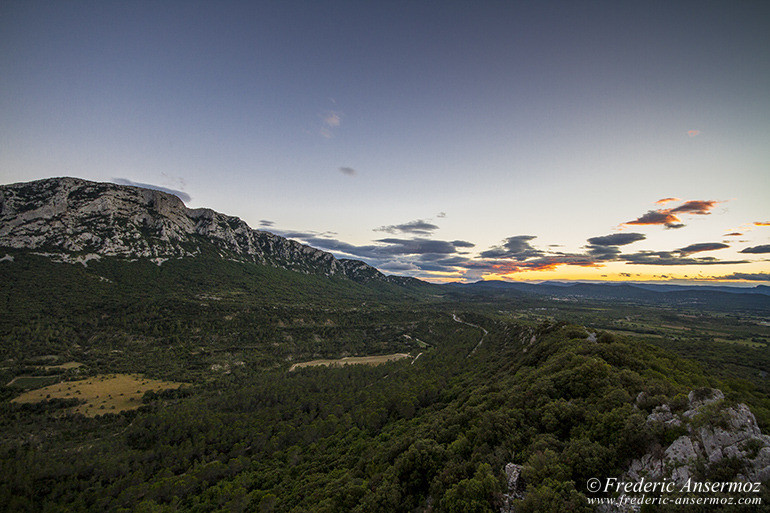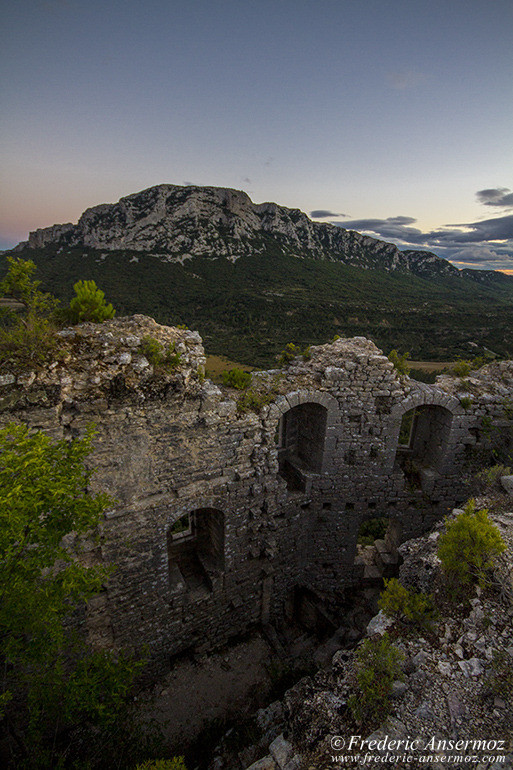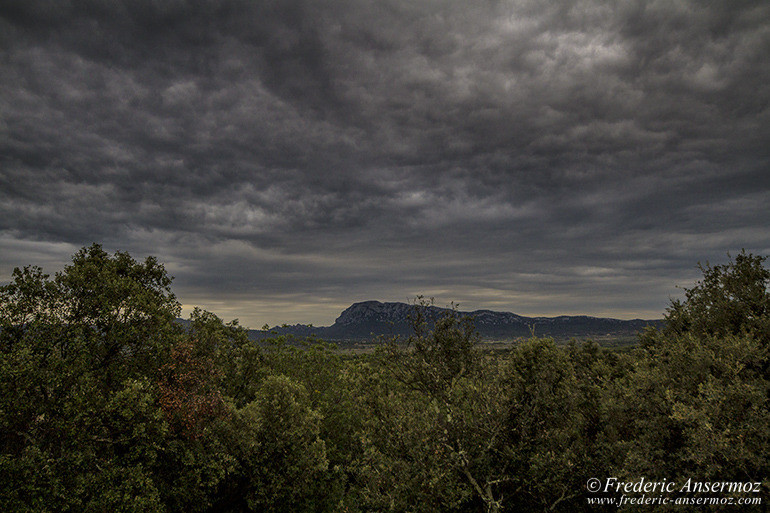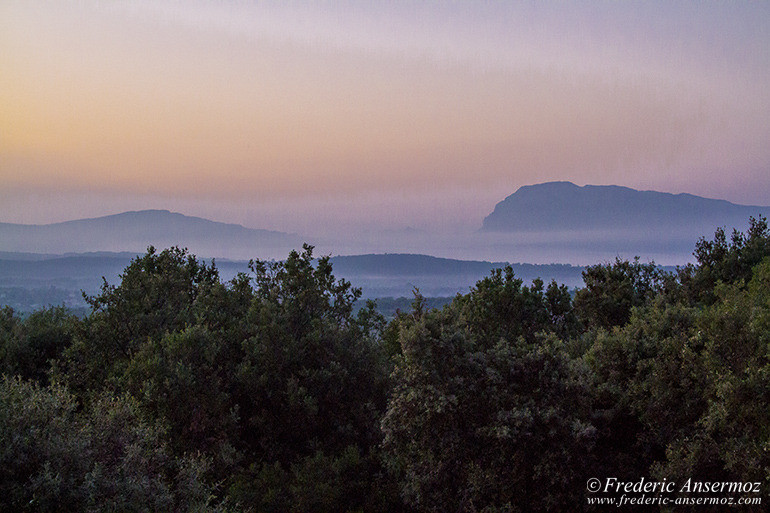 Do you know where the name of the Pic Saint-Loup comes from?
The pic Saint-Loup takes its name from a medieval love legend.
Three brothers, Loup, Guiral and Clair, all lovers of the beautiful Bertrade went on crusade, not knowing which of them she would marry.
On their return from the Holy Land, Bertrade had passed away. In despair, they decided to live as hermits atop on three neighboring peaks. One on which Guiral lived became the Mont Saint-Guiral (1366m). Granite dome near the Mount Aigoual.
Clair's Peak was named Mount St. Clair (175 m). With the city of Sète at his feet.
Loup died last and gave his name to the Pic Saint-Loup.
You can find on the eastern ridge of the Pic Saint-Loup, the Montferrand Castle.
And on the Hortus, right in front, you can explore the ruins of the Vivioures Castle.