Hi photographers and urban explorers.
Last week-end, as urban photographers, we went to explore two abandoned office buildings in St Hurbert, Quebec.
We found those dilapidated buildings with lots of peeling walls and broken windows. Not so many graffiti or graffiti spray cans on the floor, but lots of damaged rooms, by fire or people who only came in to break things and objects.
The first building was less interesting than the second one, but we took shots from both.
Using lightpainting technique, HDR images, Black and White pictures etc.
The abandoned office buildings are located close to the St Hubert airport, few kilometers away South from Montreal.
First we were supposed to find the abandoned military hospital in St Hubert, but we didn`t as it was already demolished.
Abandoned office buildings in St Hubert, Quebec.

Later, we met our friend Célia for her first urban exploration with us, who joined us to explore the old Redpath Mansion in Montreal, near the Fine Arts Museum.
It's a really old house which looks more like a ruin with brick walls.
The Redpath Mansion was built in 1886 by architect Sir Andrew Taylor for John Redpath, a rich industrialist who worked on the construction of the Lachine Canal. Partially destroyed hundred years after its construction, the old damaged house is now almost abandoned…
I say almost because we found so things that let us think that some squatters, in the basement.
The Queen Anne style house, is currently a crumbuling building which you can`t access all floors, as the stairs were demolished.
On the only floor that we were able to reach, we only found furniture, seats and garbage plastic bags.
The fireplace provided a good shot and me and my friends Jarold and Celia took nice pictures of it.
The old Redpath Mansion in Montreal, QC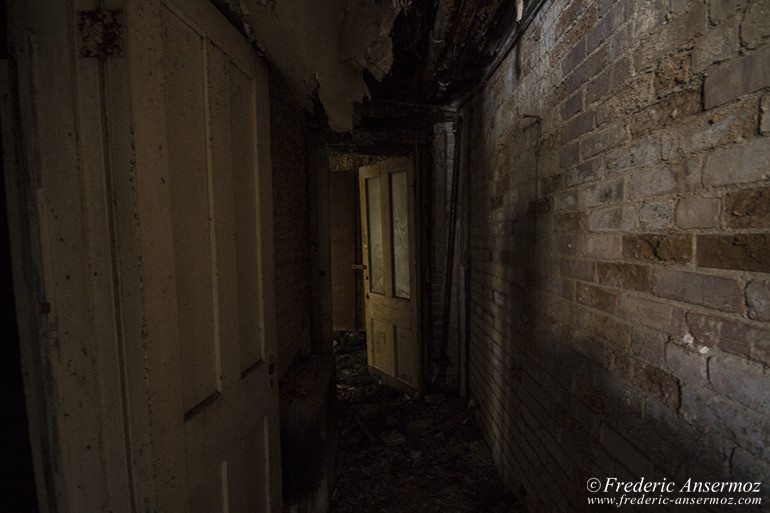 Please find more about the Redpath Mansion on Jarold website: www.urbexplayground.com
I even suggest you to like his Facebook page: Lieux Abandonnés (Abandoned Places)
Equipment that we used:
Célia:
– Nikon D5000 camera, Tamron 10-24mm lens.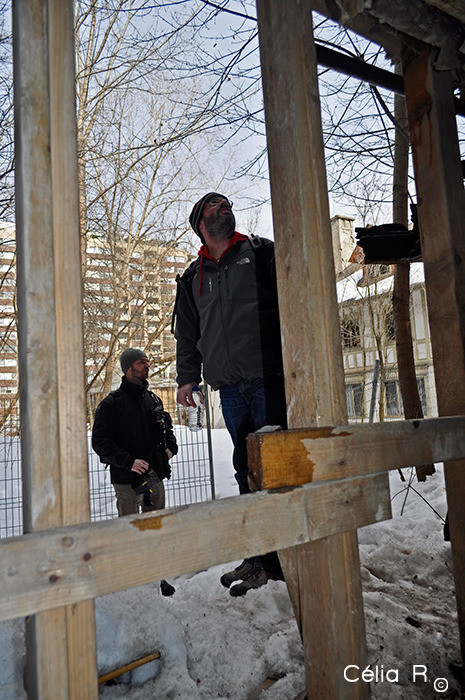 Jarold Dumouchel:
– Nikon D700 camera, Nikkor 24-120mm and Nikkor 16mm fisheye, Manfrotto tripod.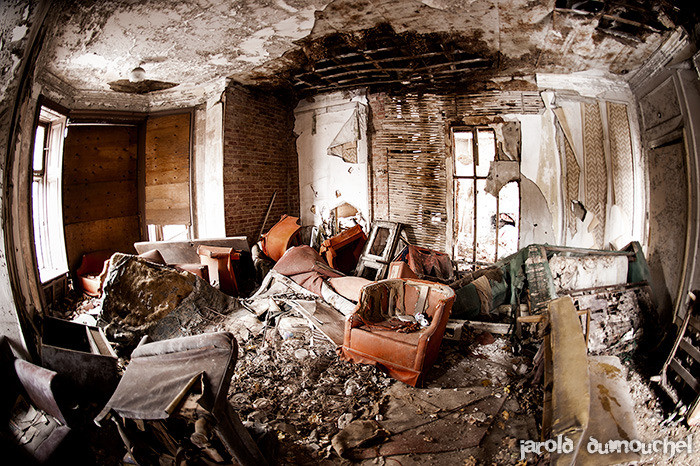 Frederic Ansermoz:
– Canon EOS 7D and Canon EOS 400D cameras, Sigma 10-20mm, Canon 18-55mm and Canon 50mm F1.8 lenses, Manfrotto tripod.
I hope that you will like the pictures.
Take care and take photos!
IMPORTANT NOTE:
Urban exploration can be dangerous and illegal, so please be careful if you visit those abandoned places. We do not encourage you to explore them, but if you do, please respect those old places.
You enter at your own risks!