The tunnel was build in 1895 as the Brock tunnel (Brock Street Tunnel) by P.W. George who was the Montreal city engineer at the time.
Design and construction of the tunnel, subway and viaduct were supervised by Stuart Howard under P.W. George's direction. Two contractors worked on it too: Emery Lafontaine and Charles Lemoyne.
Named after General Isaac Brock who died at the Battle of Queestown (battle between Canada and United States), on October 13th, in 1812, the tunnel is now known as the tunnel Beaudry.
It's a 200m long arched tunnel, made of bricks. With around 4m high, the Brock tunnel was build in order to make a link between the harbour of Montreal and the city in order to speed up merchandise transfer.
Abandoned in during the 60s/70s, the Brock tunnel is now closed by a squatter-proof iron fence. But some squatters can still get in, and so urban explorers and photographers. It's still a bit complicated to do so.
Located close to the Radio Canada Building and the Molson Brewery of Montreal, the entrance is not that easy to find. It is half buried, so there is no exit at the end.
I went there with my friend Jarold and we were really impressed by the number of stalactites and the amount of ice inside (for a sunny mid-March day).
An ice show before our eyes. I let you enjoy the photos of the Brock tunnel (also know as the tunnel Beaudry) of Montreal.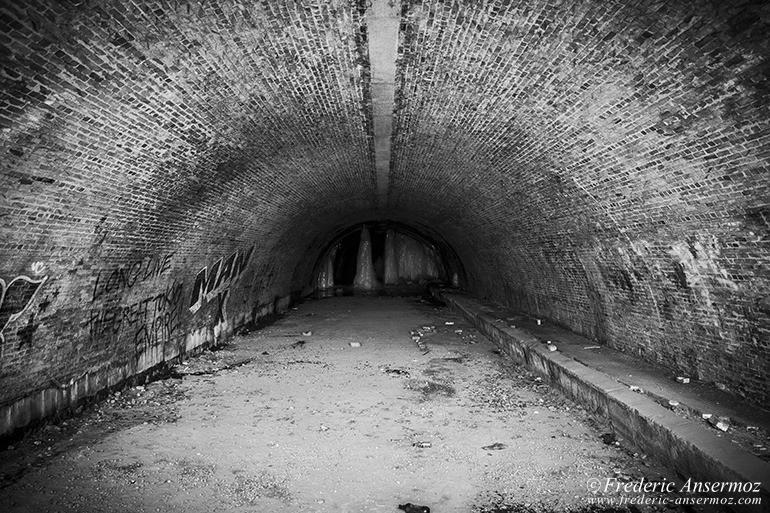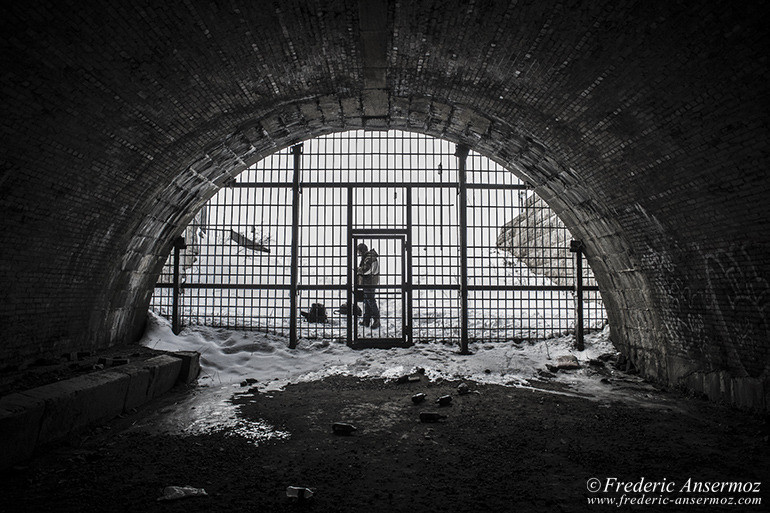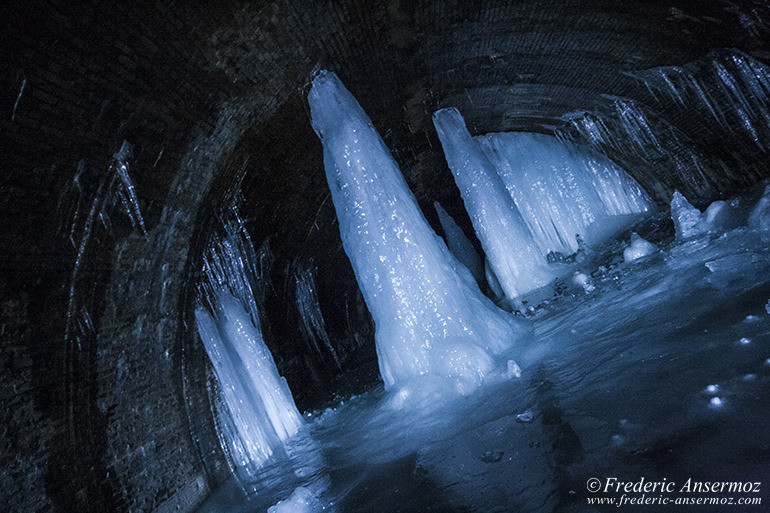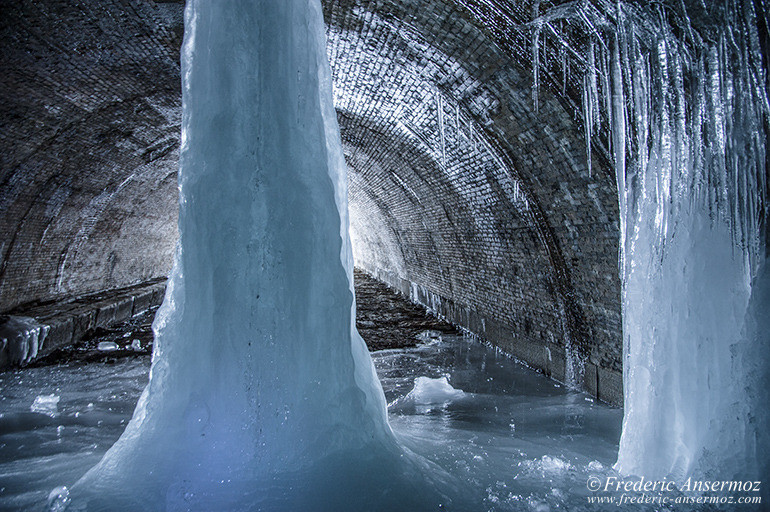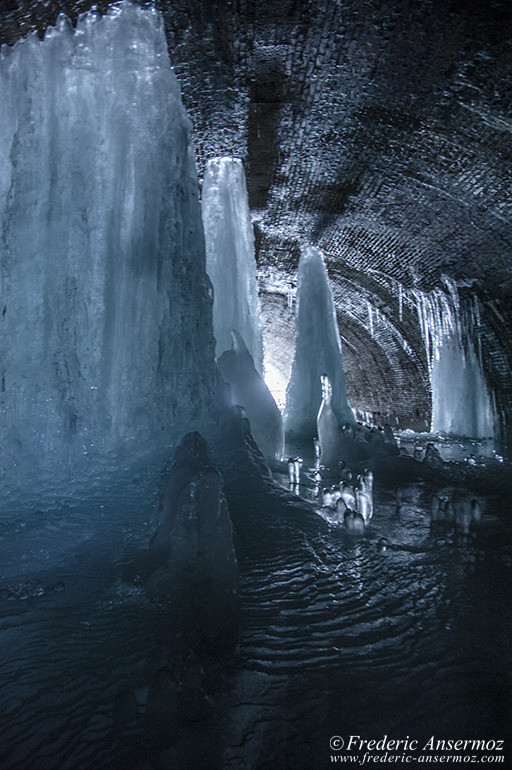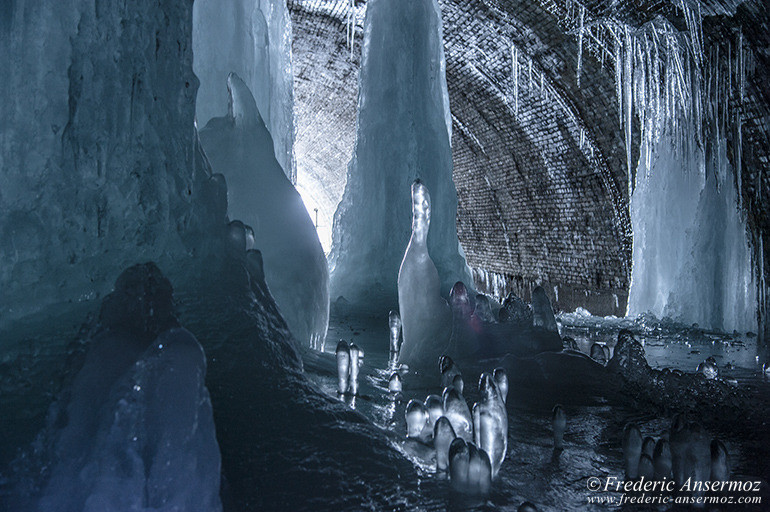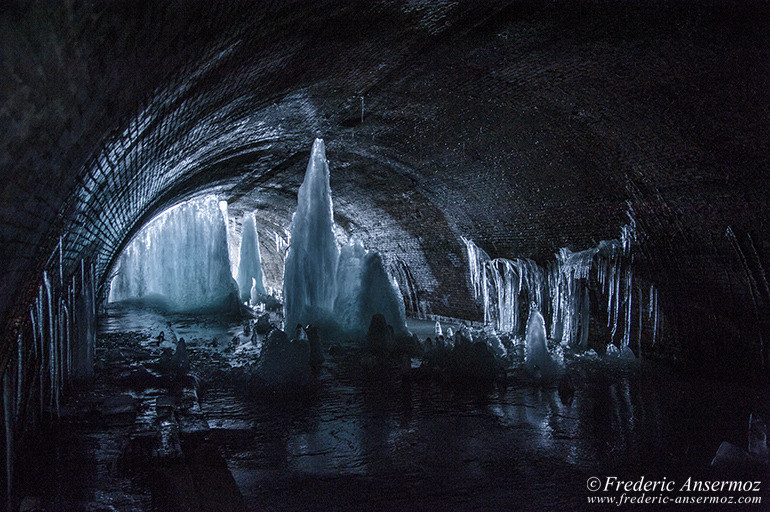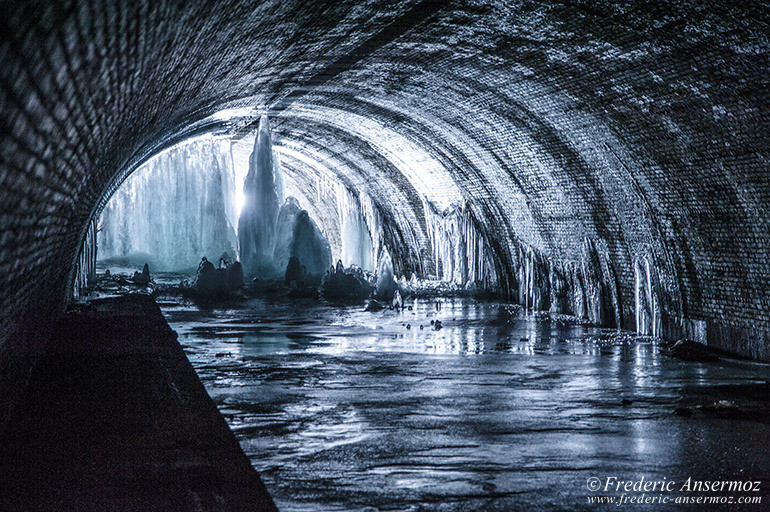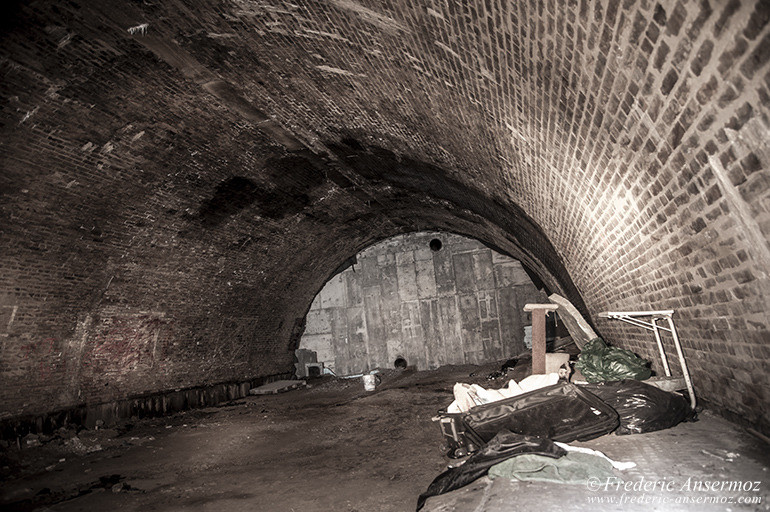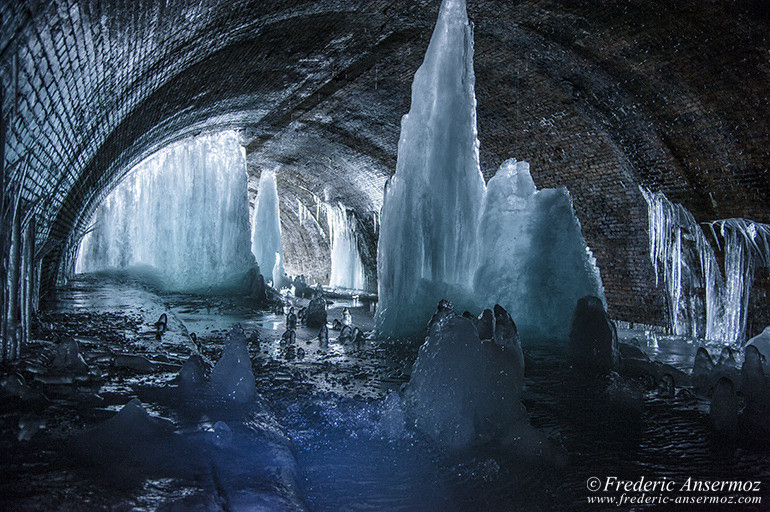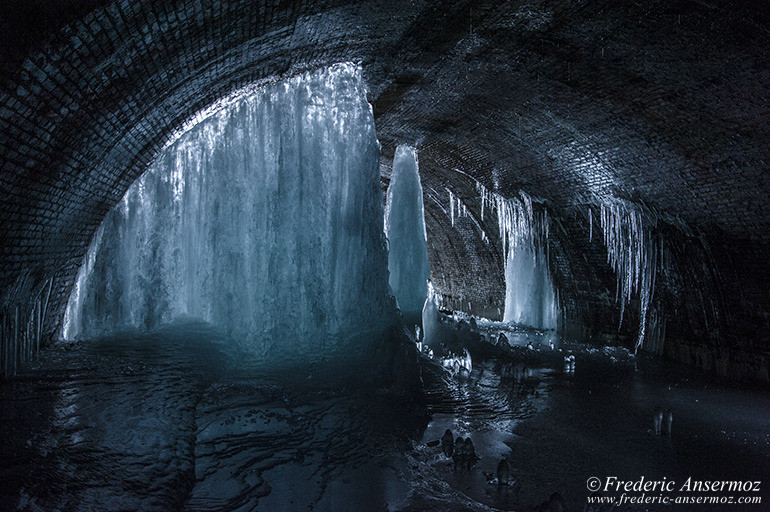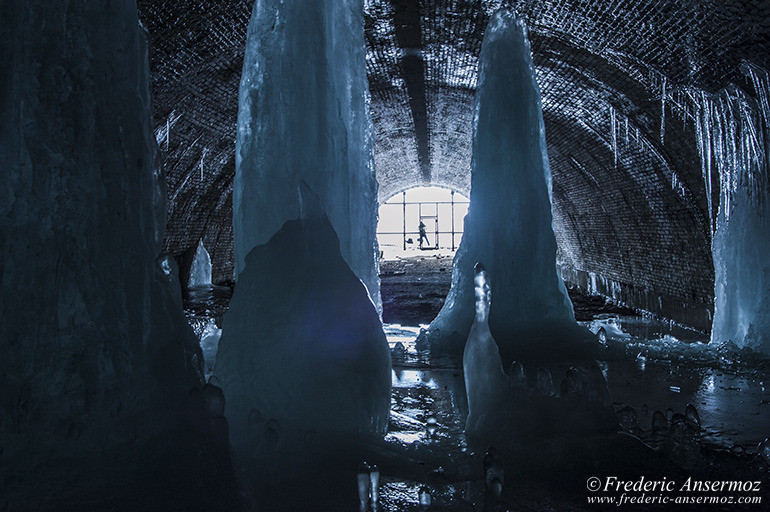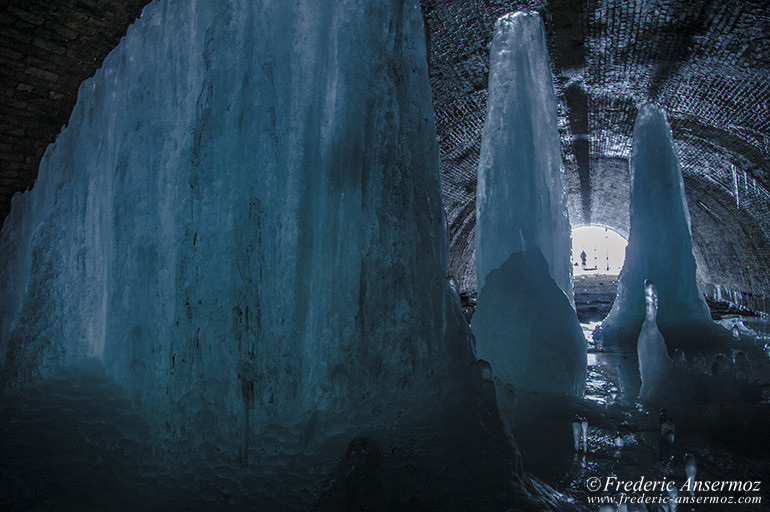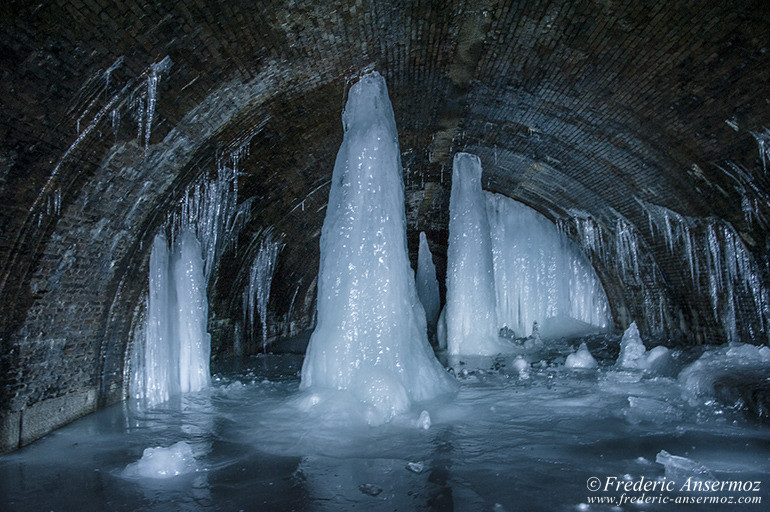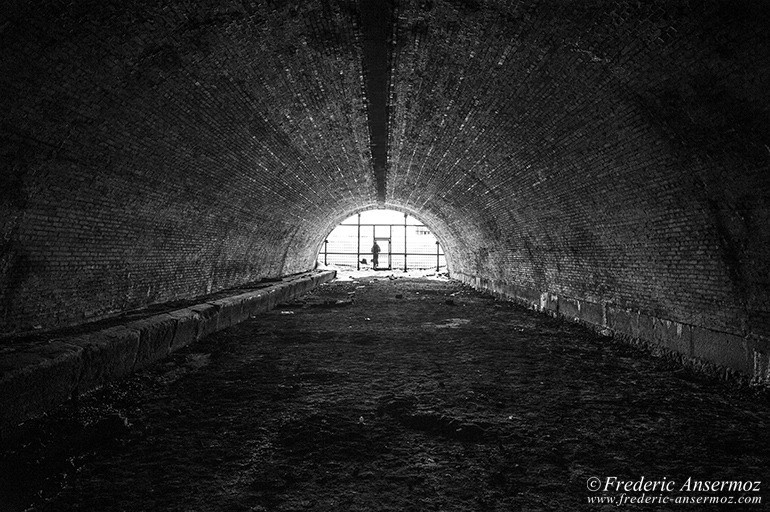 In 1889, the city of Montreal adopted a budget of $163,750 for the construction of the Brock tunnel. Dug with picks and shovels from both ends, only six years later the two teams reached the meeting point, leaving a commemorative plaque at that point.
The Brock tunnel (tunnel Beaudry) is an architectural Heritage of the city of Montreal and must be preserved.
IMPORTANT NOTE:
Urban exploration can be dangerous and illegal, so please be careful if you visit those abandoned places. We do not encourage you to explore them, but if you do, please respect those old places.
You enter at your own risks!