Hi photographers and urban explorers.
Here are some photos taken during an urbex session at the former Boucanet hospital of Grau du Roi.
The Boucanet beach is located in South of France, on the Mediterraean Sea shore.
Joined by my friends Cedric, Chris and Malice, the urban exploration session last for a bit more than 11 hours, and ended at almost 3 in the morning…
It was a good opportunity to explore almost all the buildings and do some lightpainting and light effects, when the night came.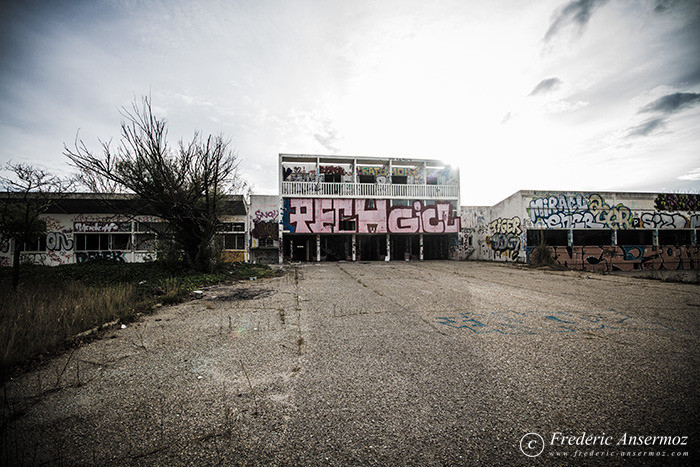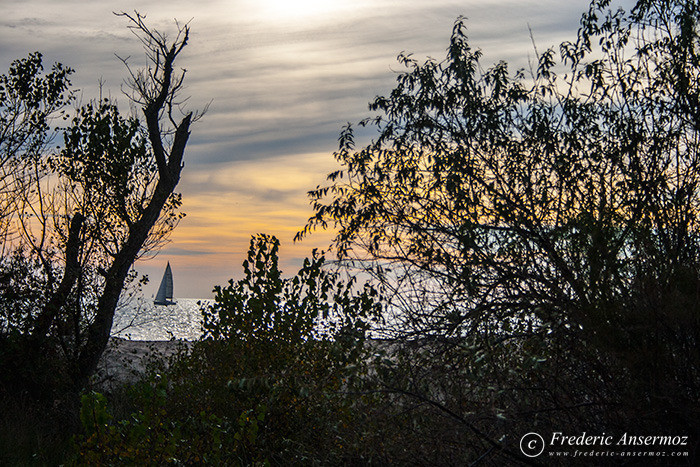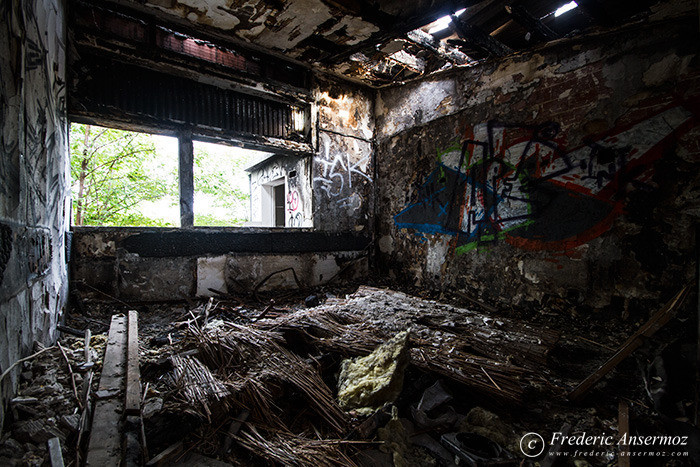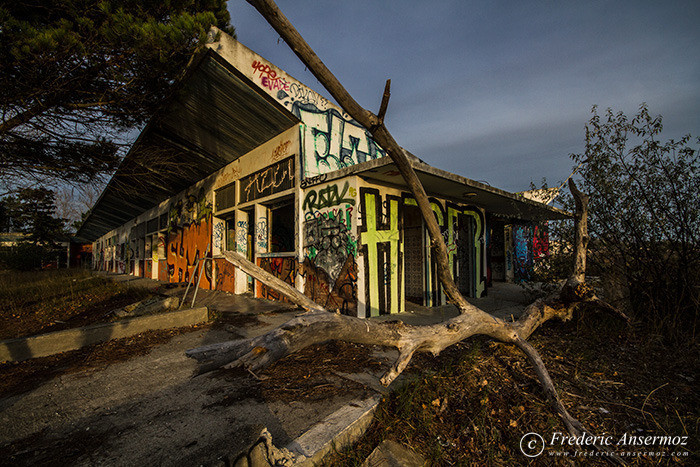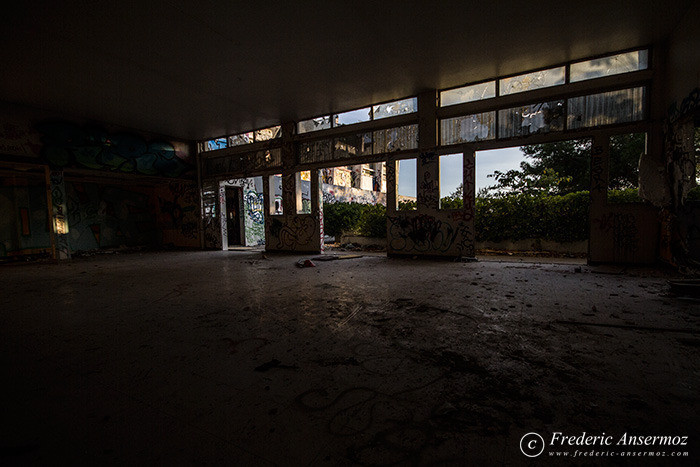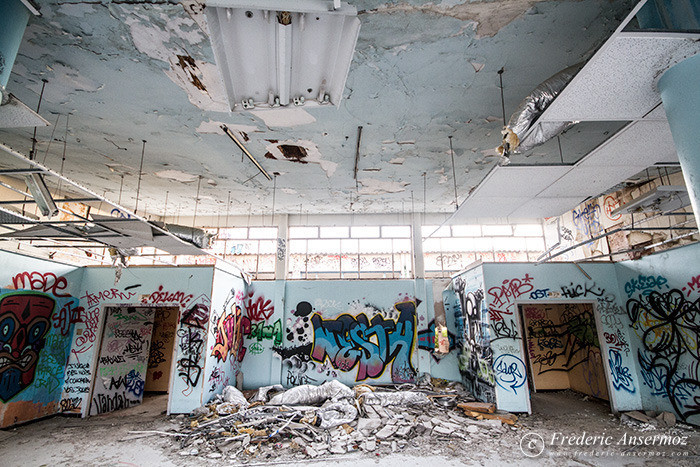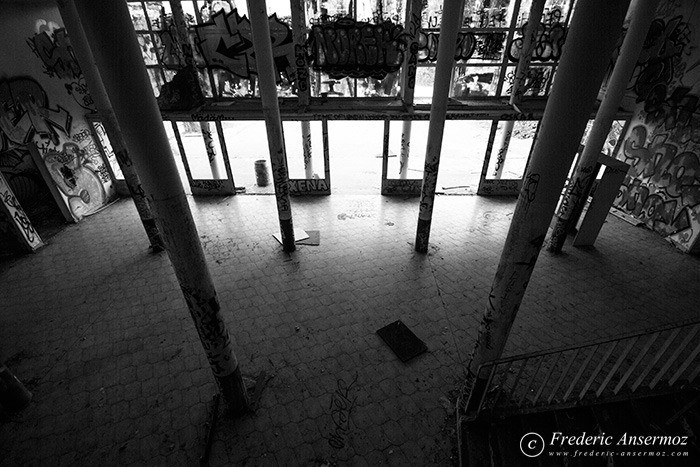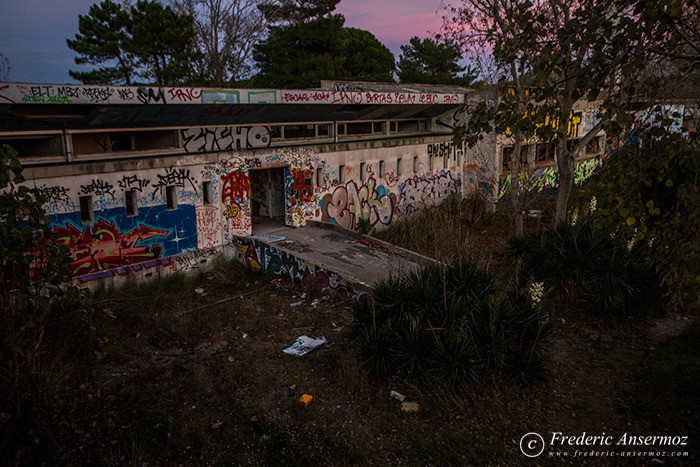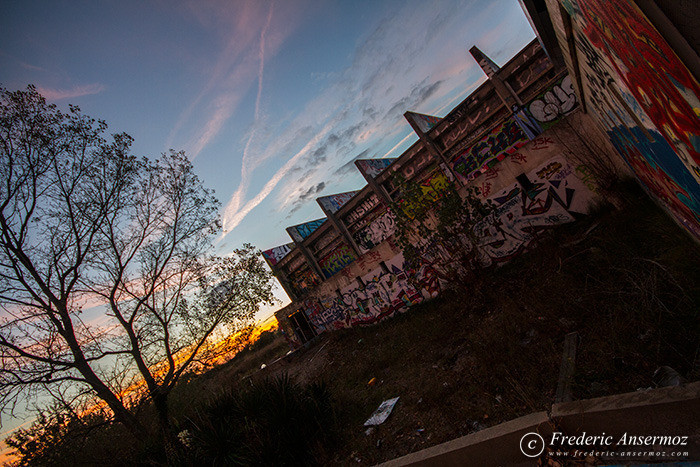 Located beside the new heliotherapy center, the former abandoned hospital of Grau du Roi offers an incredible place for graffiti artists, taggers and street art fans, Structure is still in good shape, even if it destined to be demolished. It's quite easy reach the second floor and the rooftop. All rooms are covered by graffitis, and turn the place into a king of graffiti museum.
There are many incredible fresco covering the walls. Some were unfortunately "over tagged", but must of them are preserved. We so understand the notion of ephemeral art…
Colorful thanks to its paintings, the former Boucanet hospital of Grau du Roi still keeps some marks of its activity in the health domain.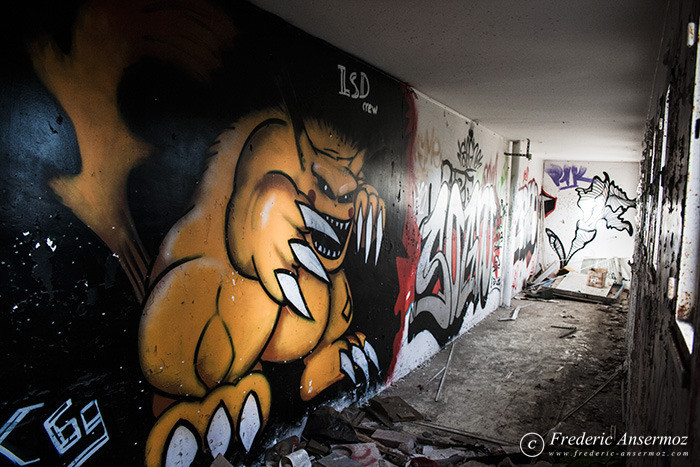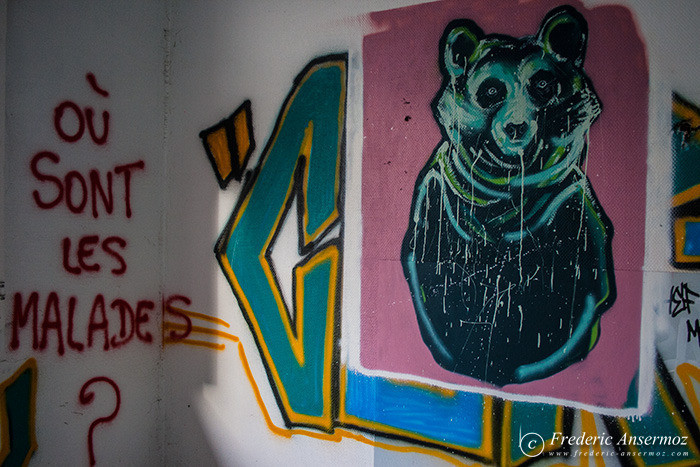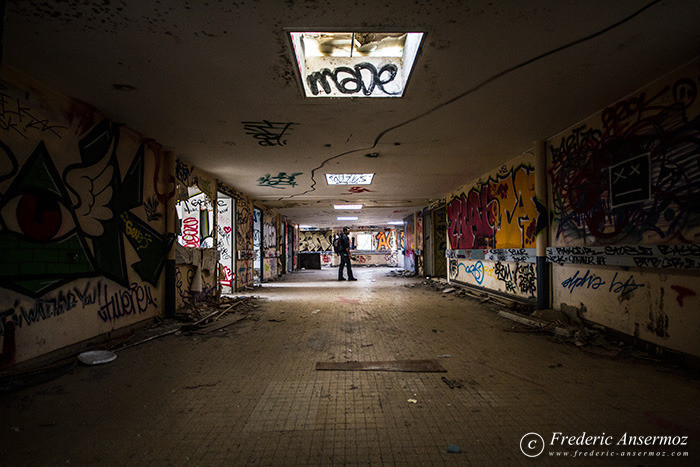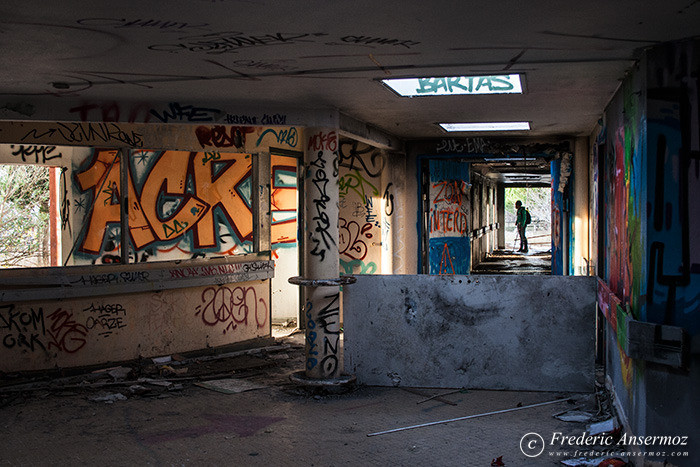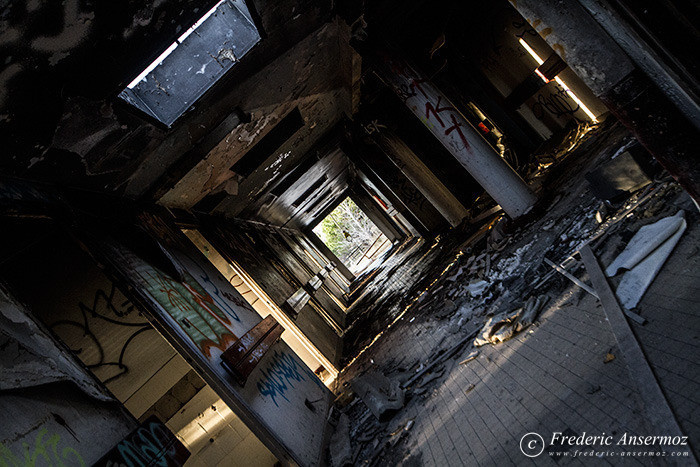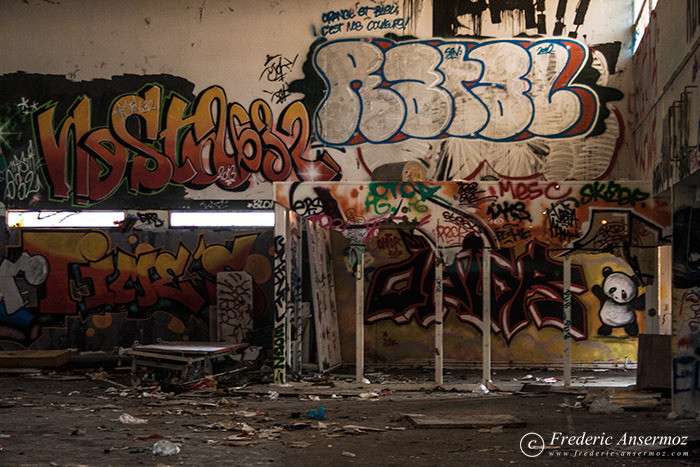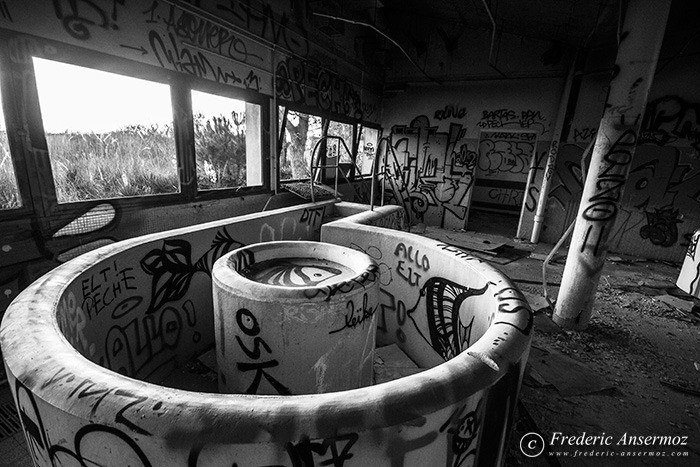 Few people are walking on the Boucanet beach while we are still discovering the buildings of those abandoned places of South of France. There are some squatters in some of the buildings, and at night, we encounter one of them. We explain him what we do, as he is not really comfortable when people come here to play with air soft guns, practice paintball or even to fight (fight club movie fans probably).
Not so far from the sand of the sea shore, a sailboat appears. Which that changes me from the abandoned places in a city or in backcountry.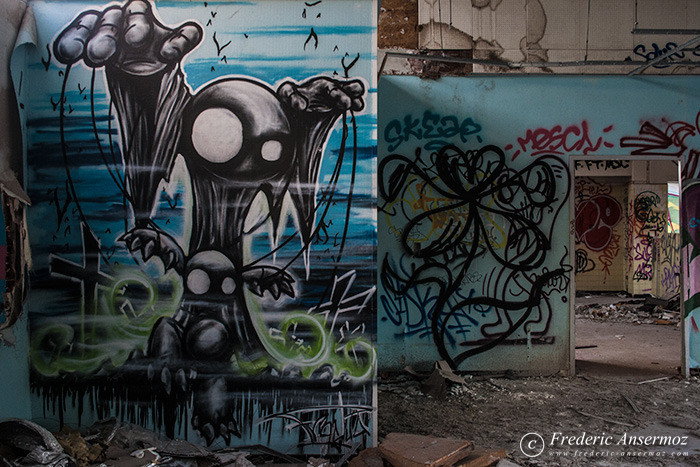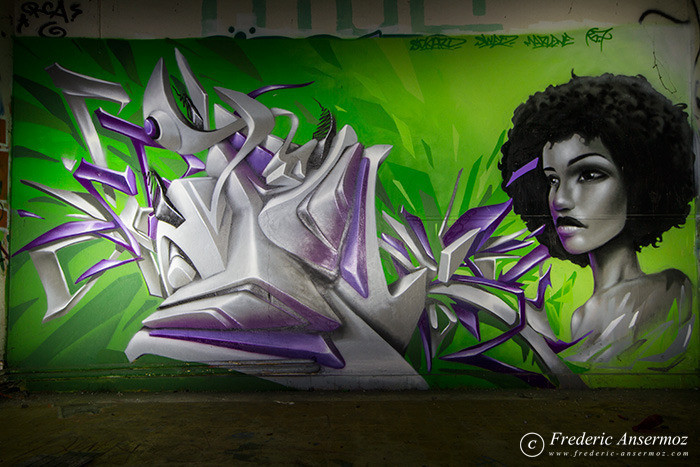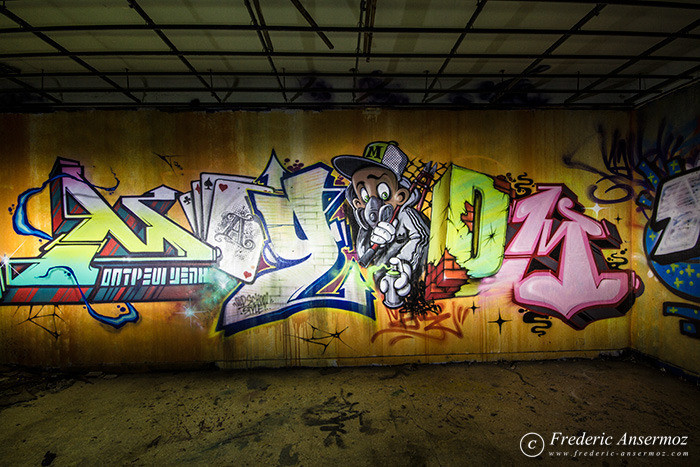 A part of the abandoned medical center is an annex building of the Nîmes CHU, and is also abandoned. A good occasion to continue the exploration into those buildings open to the four winds…
Sunset is coming slowly, and colors are magical. Lowlight will bring us to do a good lightpainting session.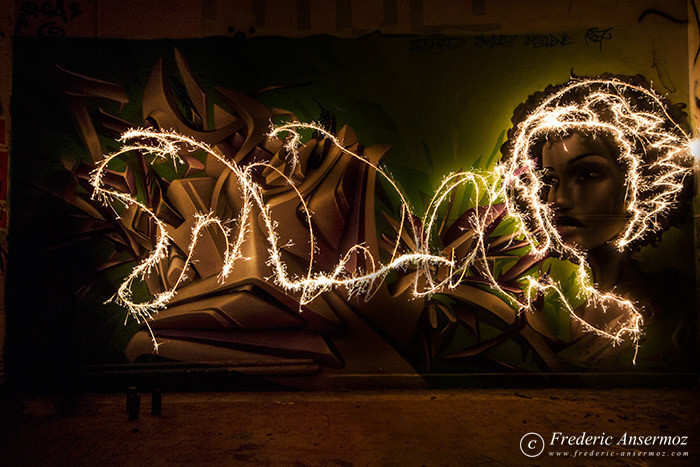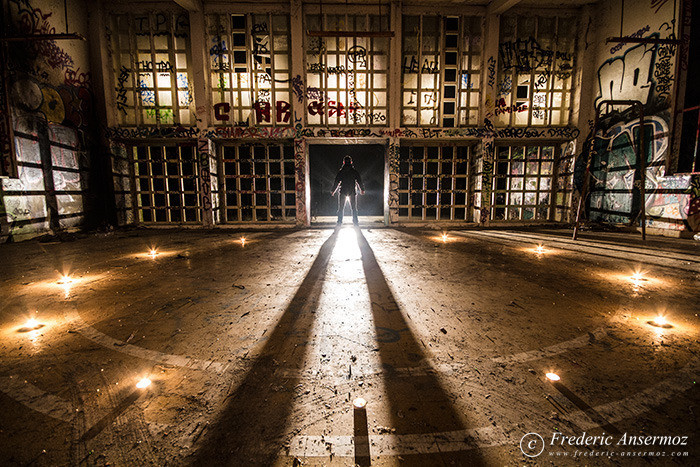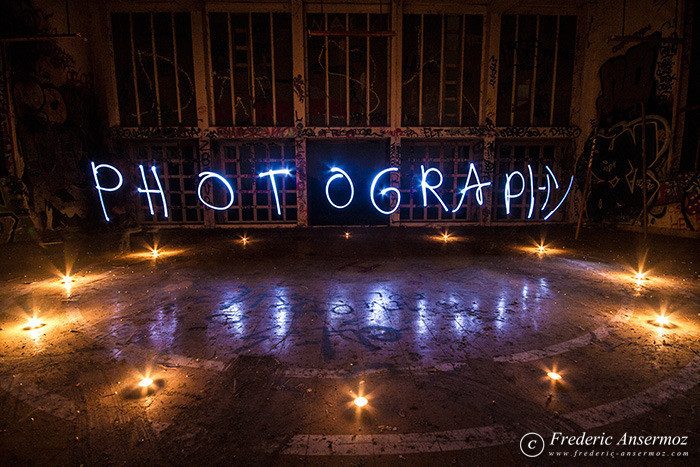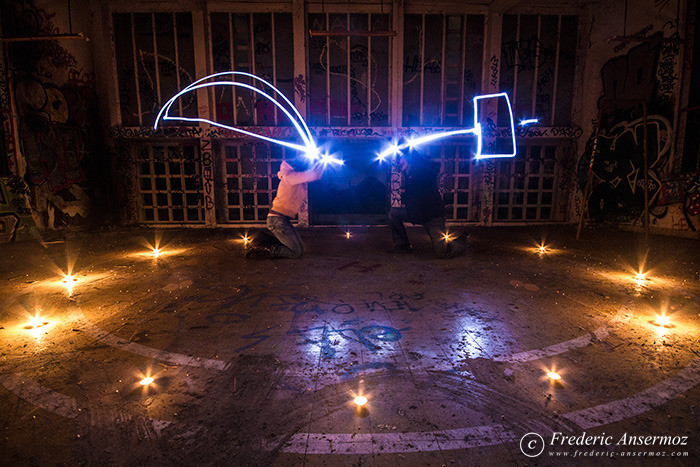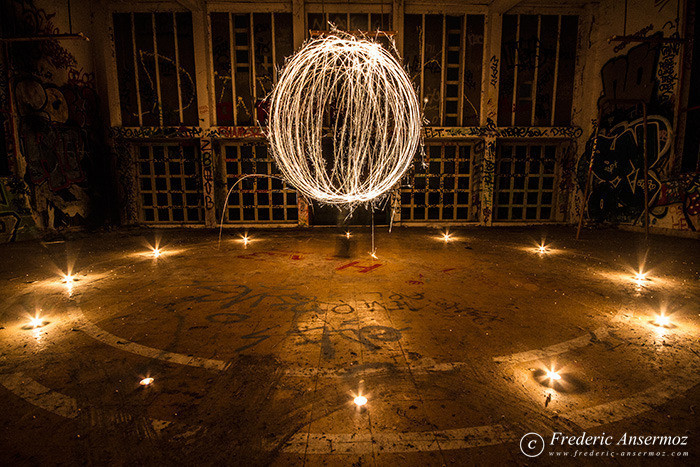 Guaranteed atmosphere, as some rooms are impressive and full of history. Full of graffiti also… We can feel that there is some competition in this art from the urban culture. But some vandals were also part of the presence, and destroyed many things. Sadly.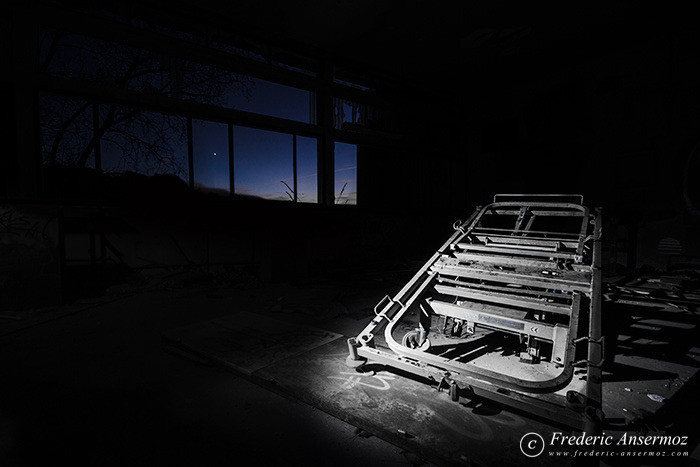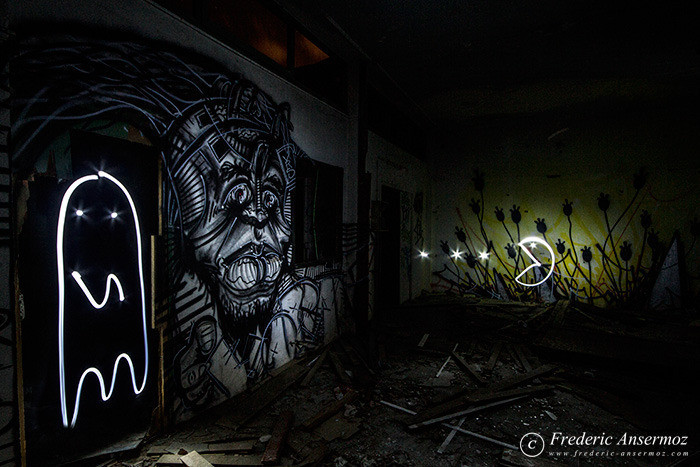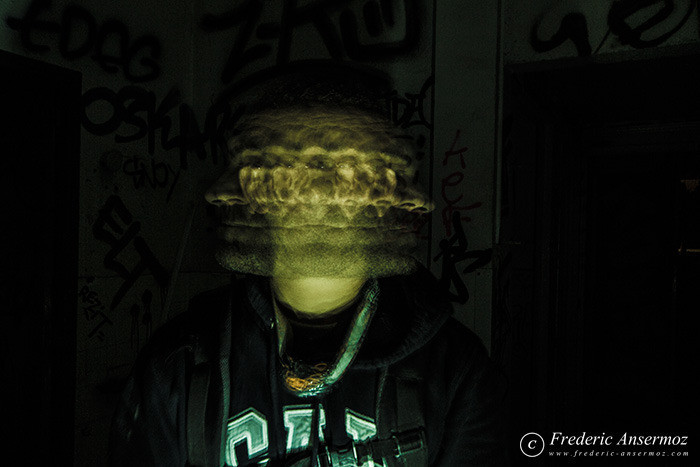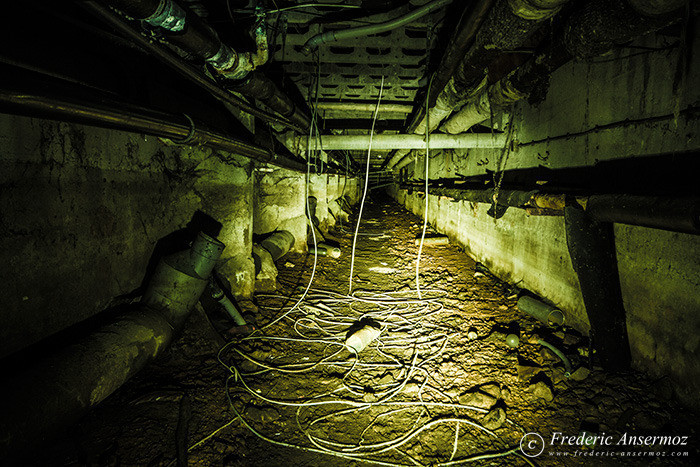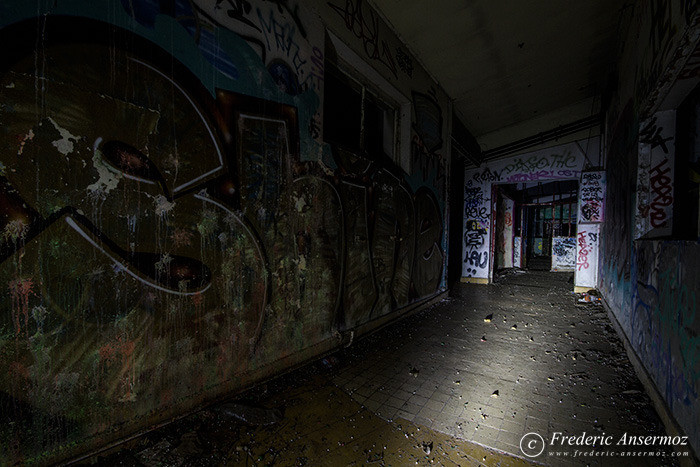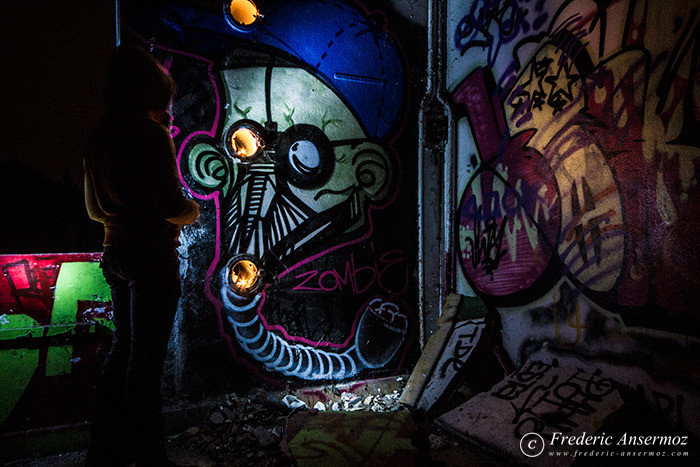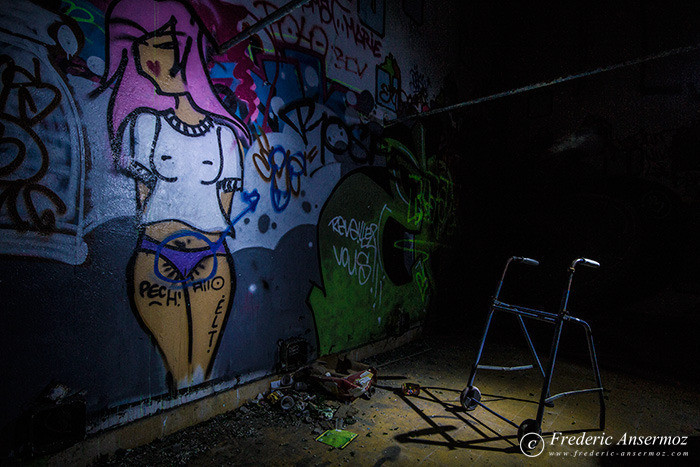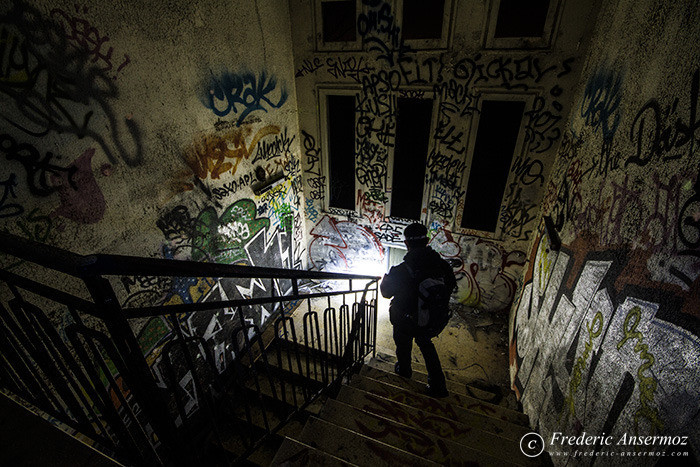 The former abandoned hospital of Boucanet near Le Grau du Roi, is bound to be demolished, and some of its buildings already tasted bulldozers and mechanical diggers.
But it's still a source of inspiration for graffiti and street artists, and ephemeral art creators. Photography allows to conserve those creations that are destined to disappear.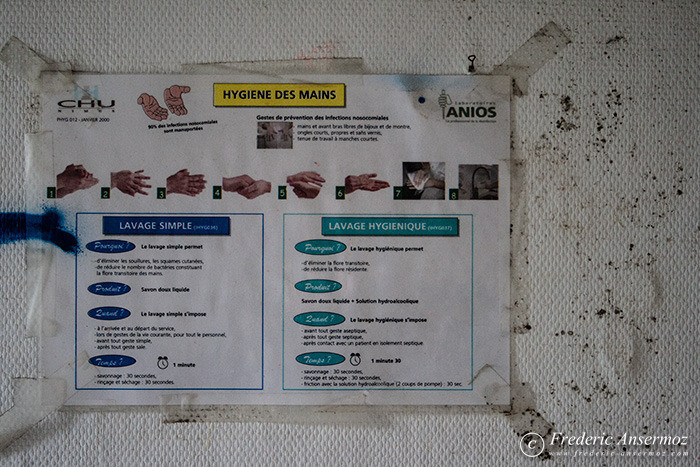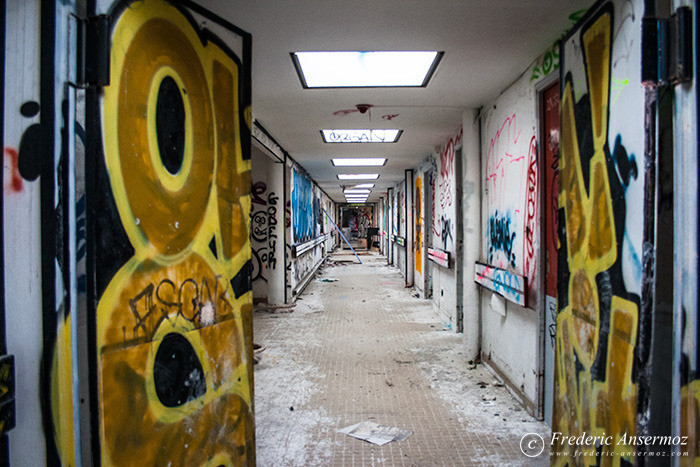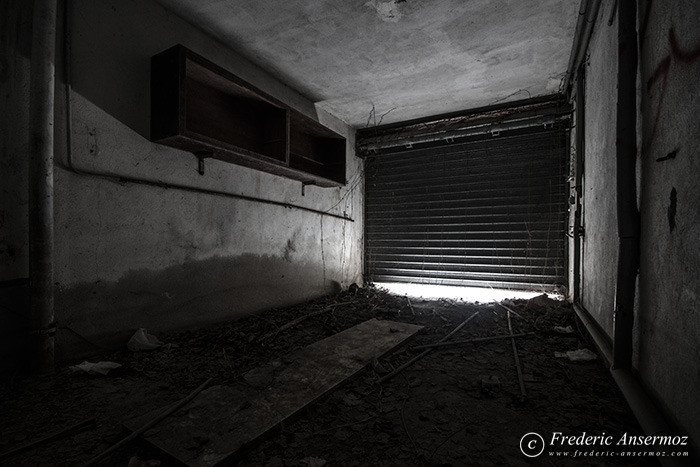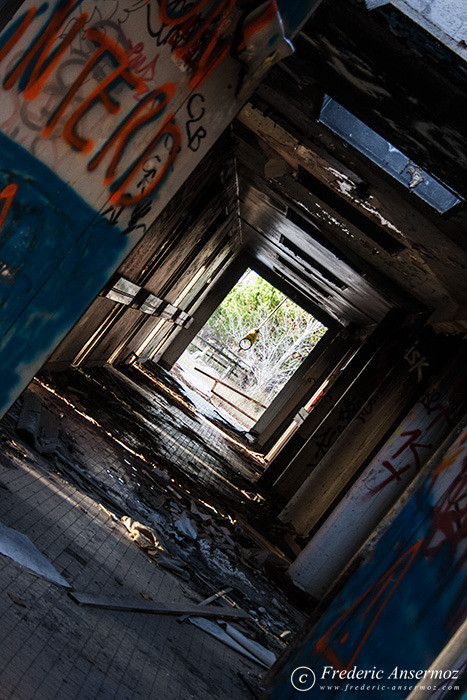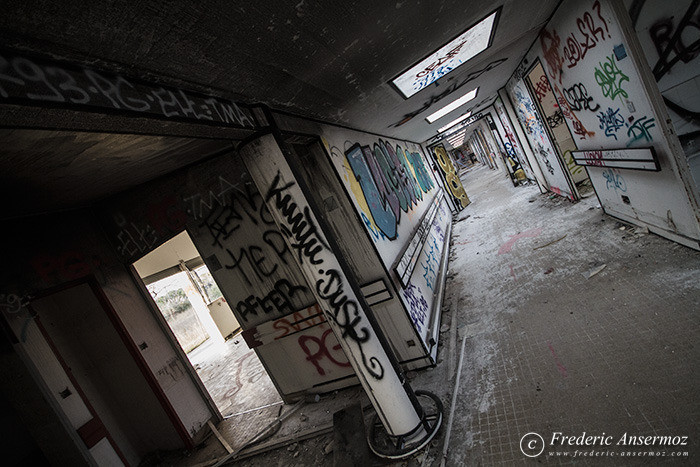 I hope you will like my photographs and that they will help you to discover the former abandoned Boucanet hospital of Grau du Roi.
IMPORTANT NOTE:
Urban exploration can be dangerous and illegal, so please be careful if you visit those abandoned places. We do not encourage you to explore them, but if you do, please respect those old places. You enter at your own risks!