Hi photographers, genious and urban explorers!
A friend of mine discovered this incredible abandoned house, and so we went to explore it.
The house of genious, that's how I can call it. This place is full of amazing creations and wonderful surprises.
We asked an authorization to explore this abandoned house. Our request was accepted by the owners and we were able to have a quick guided tour the first time we came. So I would like to thank you Stephan and Amélie for letting us come into this incredible place.
I will just say that the house is somewhere in South of France, to avoid bad minded people to visit it illegaly, and destroy it.
So please, even if you know where it is, don't write it down in the comments.
I said "the first time we came", as we were so interested in the house that we came a second time, by night (still autorized).
The house of genious, and everything inside and outside of it, was hand made by the owners grand-father. I took him around 40 years to build everything.
Here are some photos, by day, before to continue a little bit with the story of this amazing house.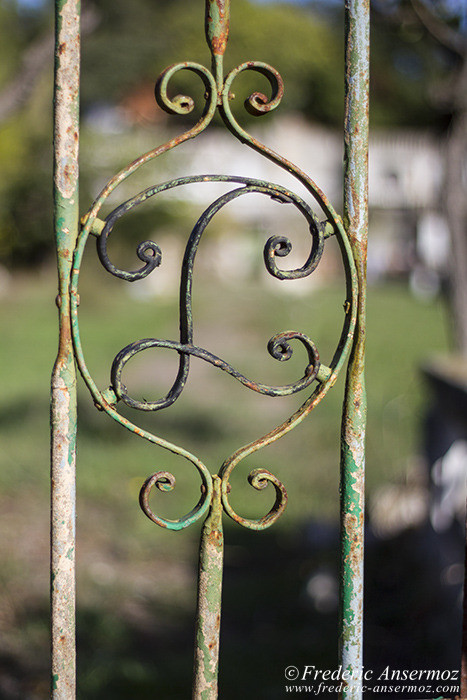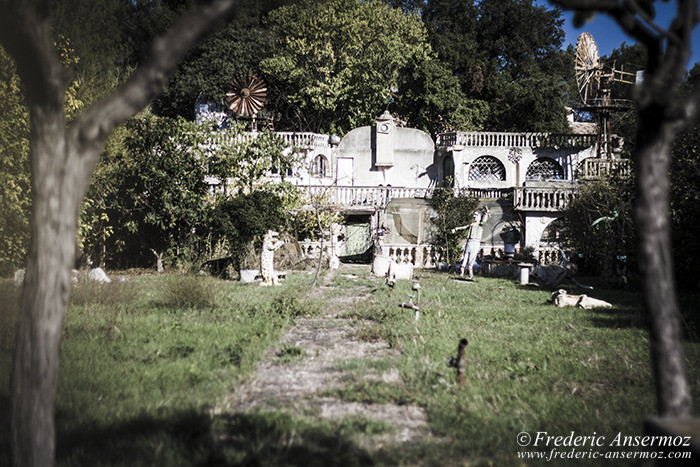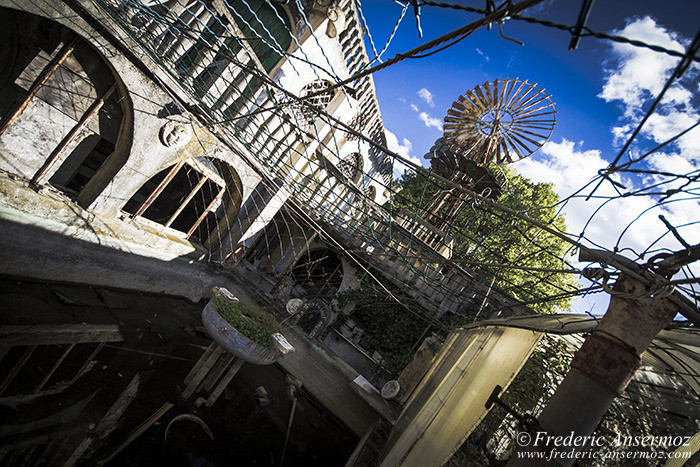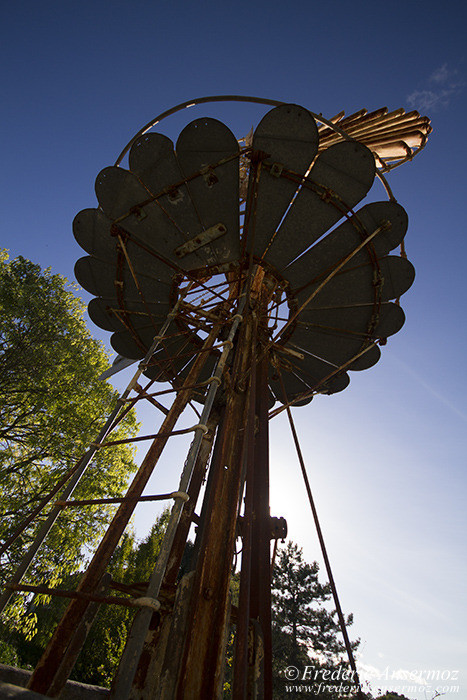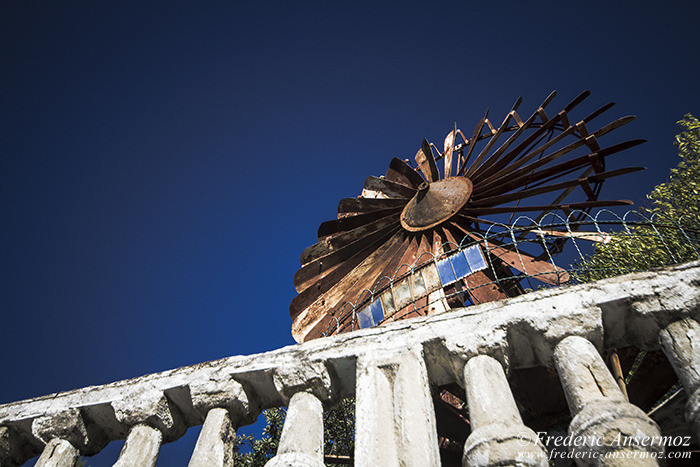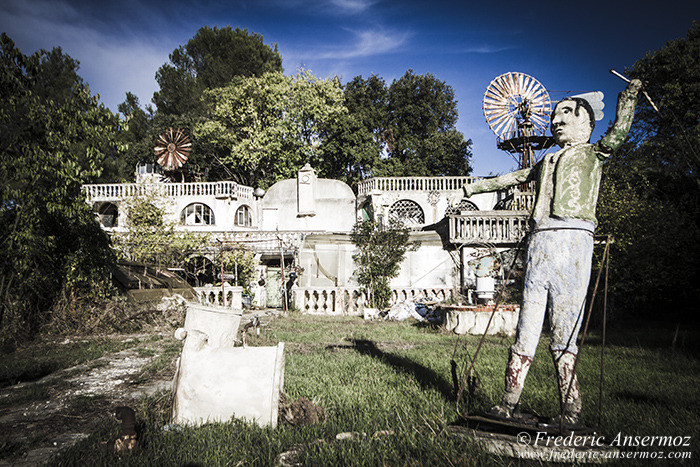 This ingenious grand-father was born in 1914.
In the 30s he decides to transform a vineyard into a vegetable garden and to build a cabin. But he needed water… and as the area was pretty dry, he was told that at 20 meters deep, he will find water. With only shovels and pickaxes, the well driller and him dug deep down around 22 meters.
Water was here, so he built the first windmill, then two reservoirs to get the water up and wet all the vegetable garden.
Using the soil from the pit he dug, he started to build the cabin with it. Balcony, windows, roof and things, he made them himself with a talent and creativity.
And when the old man finished the pit's soil, he started to dig an underground network of galleries and several rooms. One to breed some rabbits, another one to grow some mushrooms, and even one to provide soil to a friend.
One gallery ends on a periscope, allowing him to see outside. An ingenious system of mirrors and reflectors was even able to get the sunlight into the galleries, to light them, like in the very old times.
The first time we came, we were able to stay only one hour (which was already nice from the owners who let us visit the old house), so we couldn't take pictures of each detail or object from the house. The man was so creative! He was also an early environmentalist, as he was producing his own energy, from different sources.
We deceided to come back by night and perform some lightpainting, and I hope that you will like the results.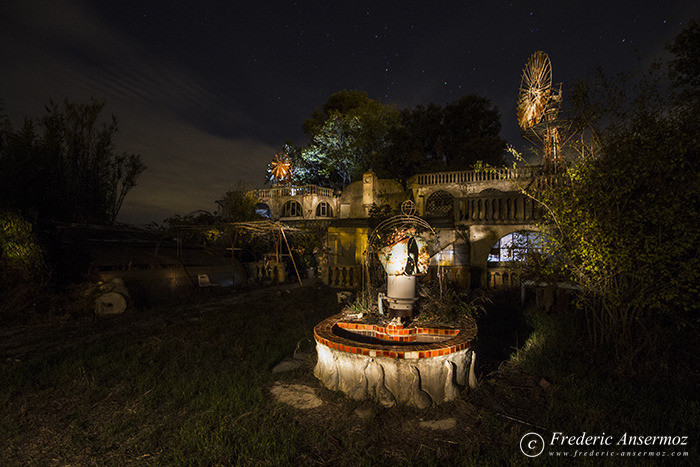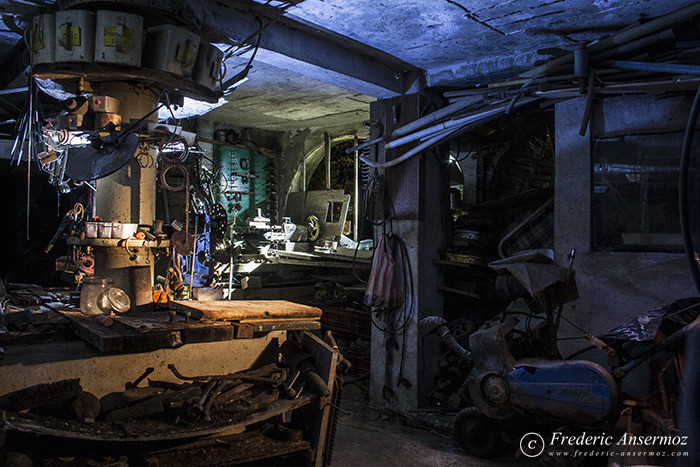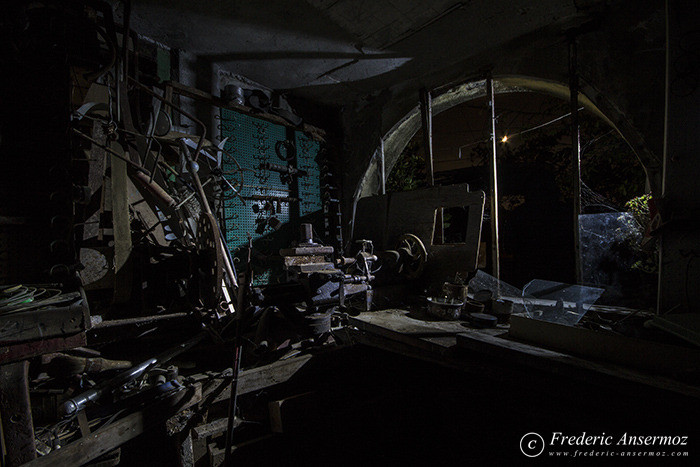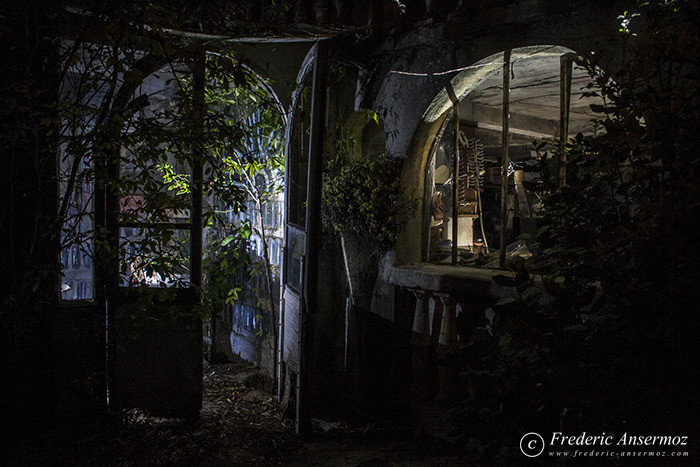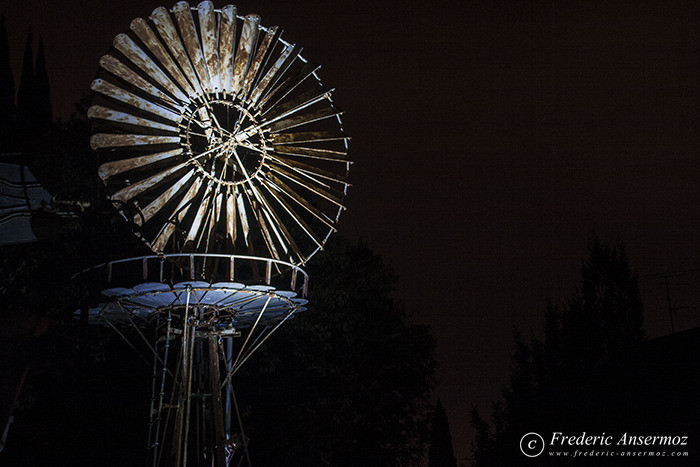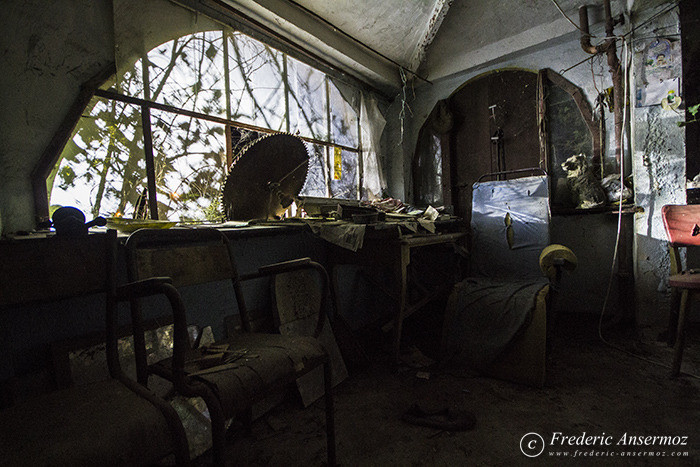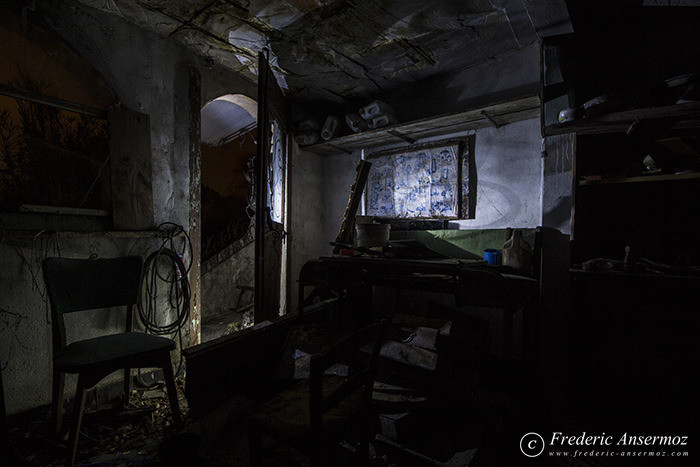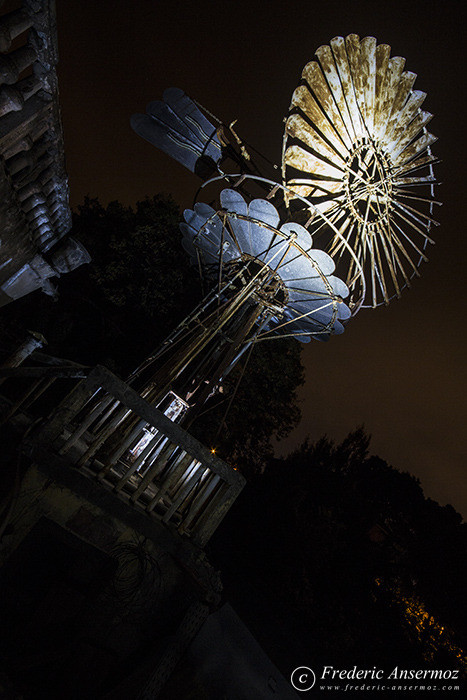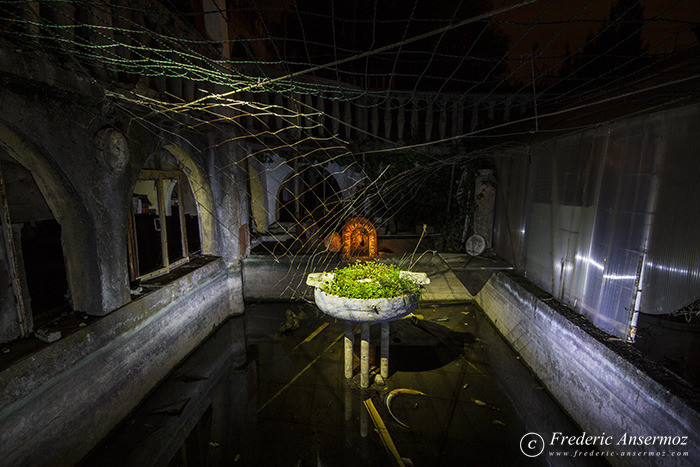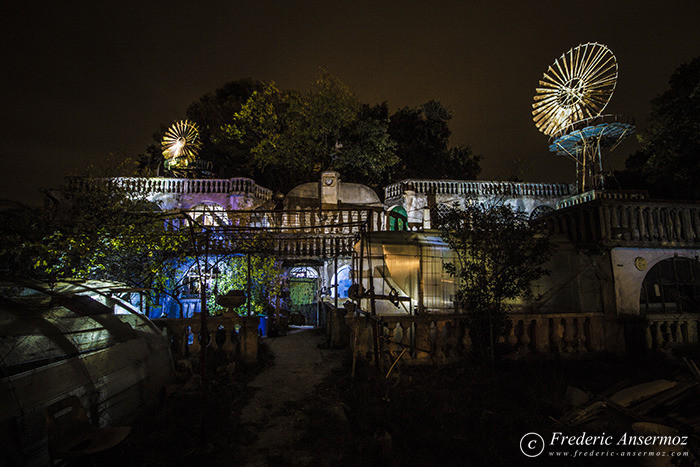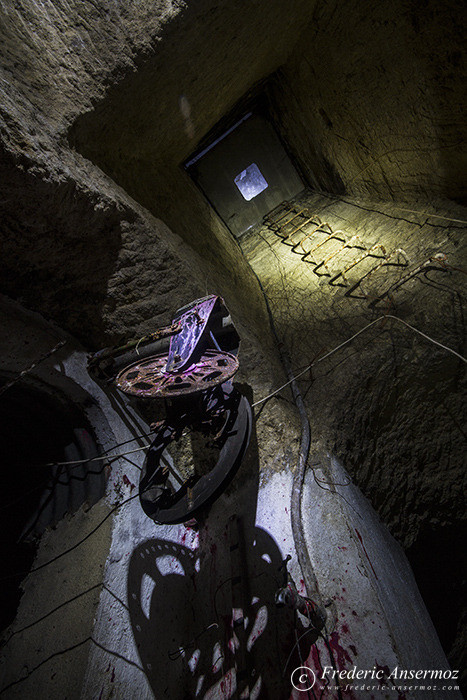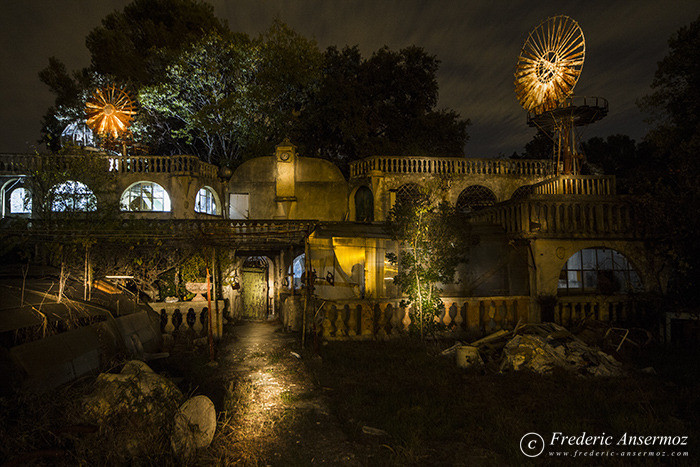 I would like to thank you again Stephan and Amélie for their warm welcome and for telling us their grand-father story.
Also Cédric for spotting this incredible "not so" abandonned house. Chris and Malice for joining us for those photo sessions.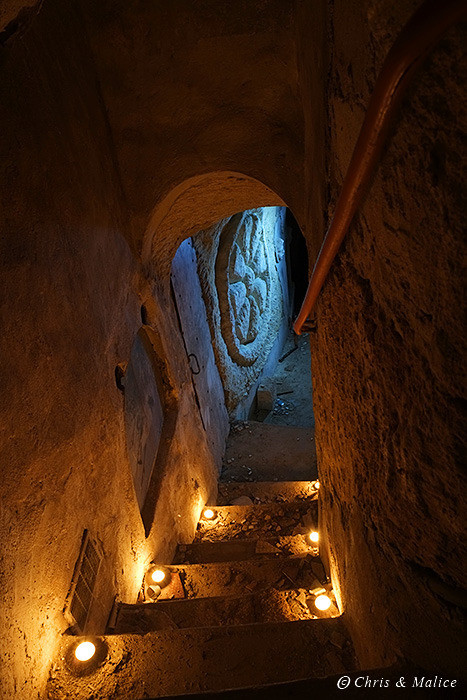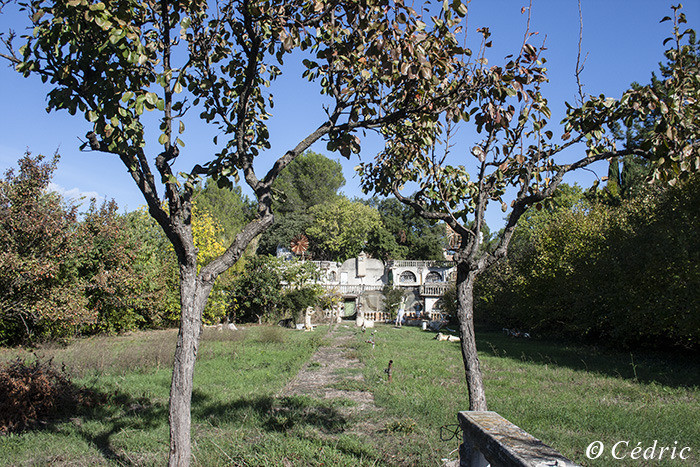 Enjoy photography, urban exploration, and be safe and respectful!
IMPORTANT NOTE:
Urban exploration can be dangerous and illegal, so please be careful if you visit those abandoned places. We do not encourage you to explore them, but if you do, please respect those old places. You enter at your own risks!