Hi all!
Doing lots of photo sessions with my friend Jarold, I wanted to post some of our photos, of us.
Basically, photographer photographing photographer photographing… Wow, that's a lot of photography here!
We went to many places, from lost barns in the country side to abandoned factories in Montreal downtown.
– the Notre-Dame de la Chesnaie house
– the old Canada Malting plant
– the abandoned church of Farnham
– the 6240 Park Avenue building
– the abandoned former village of Rivière-La Guerre
– some abandoned houses in the Eastern townships
– the old paper recycling plant
Those places were great for experimenting portraits from different points of view and styles.
It's combining urban exploration and portrait photography.
You can see some photo editing too with black and white pictures, HDR images and more.
Here are the results, I hope that you will like it!
Enjoy!
Jarold Dumouchel: He is using a Nikon D700 with some lenses: Nikkor 24-120mm, Nikkor 50mm, Nikkor 16mm fisheye and Sigma 105mm.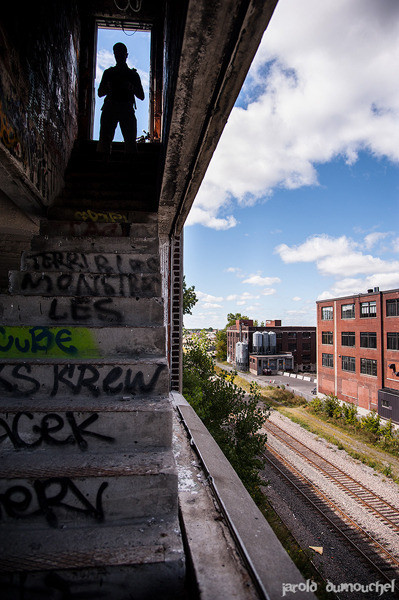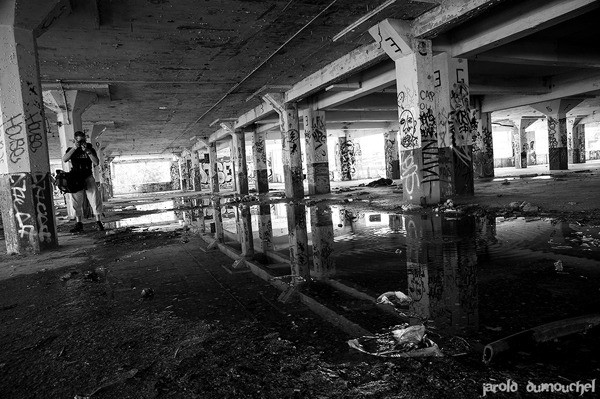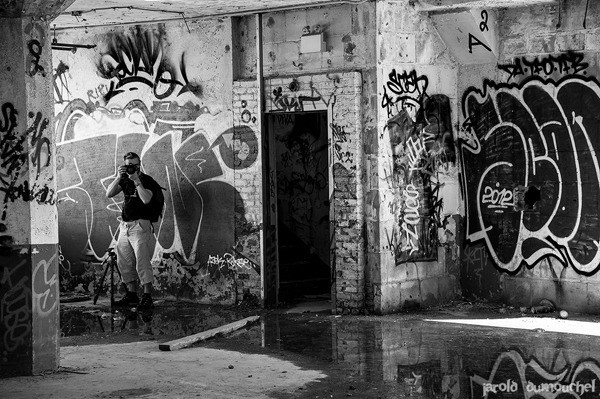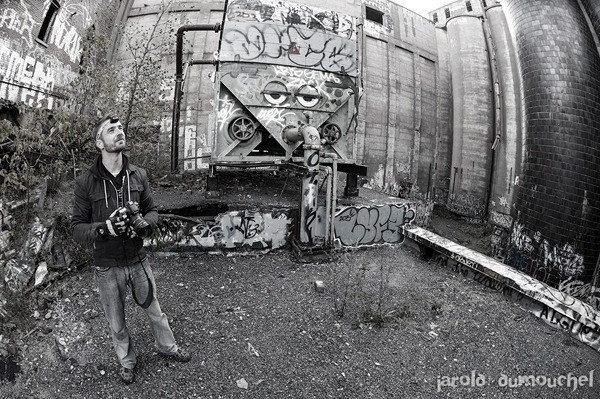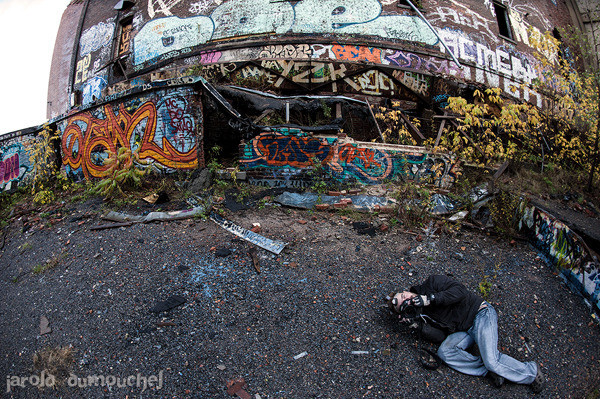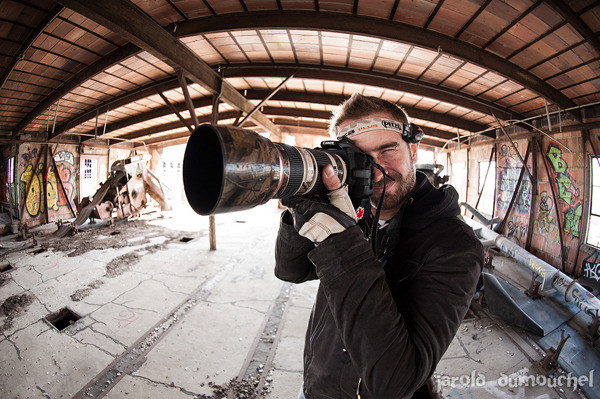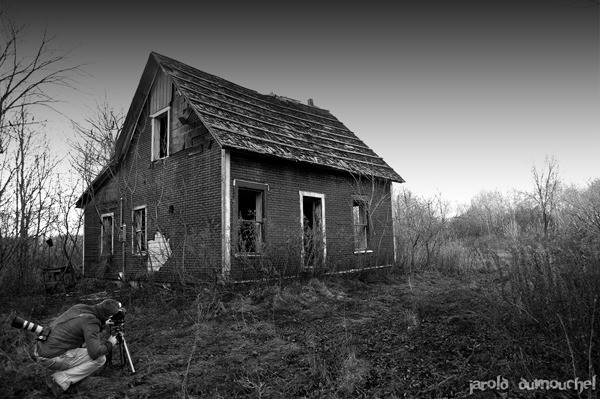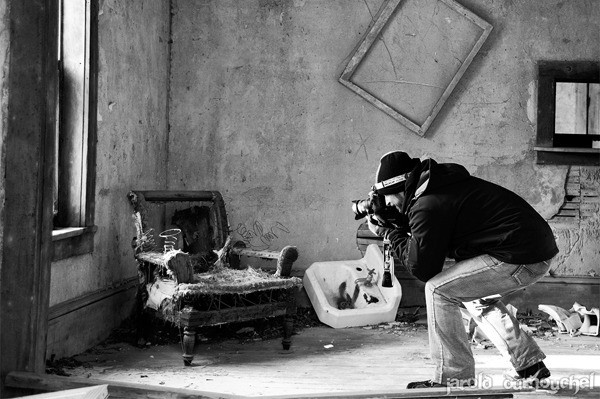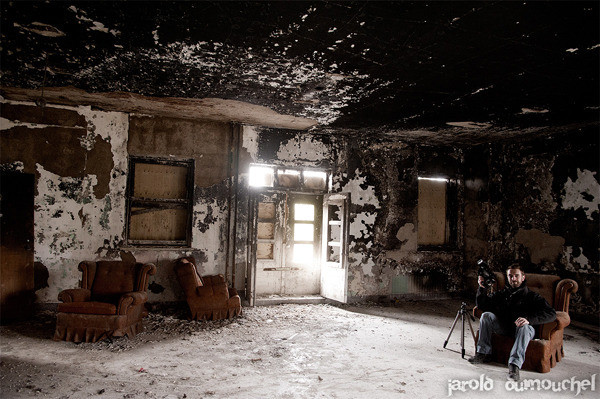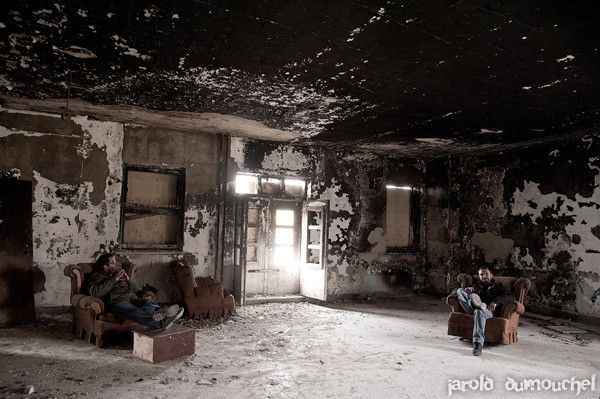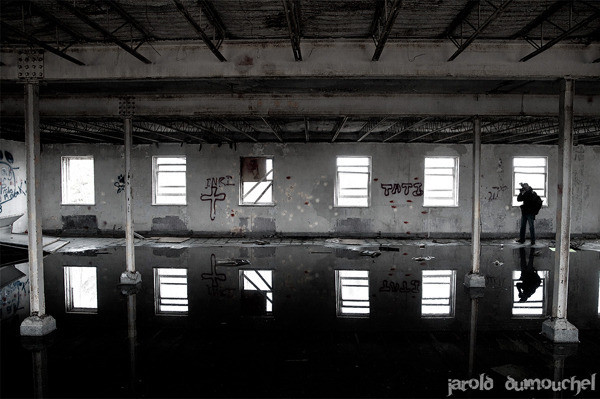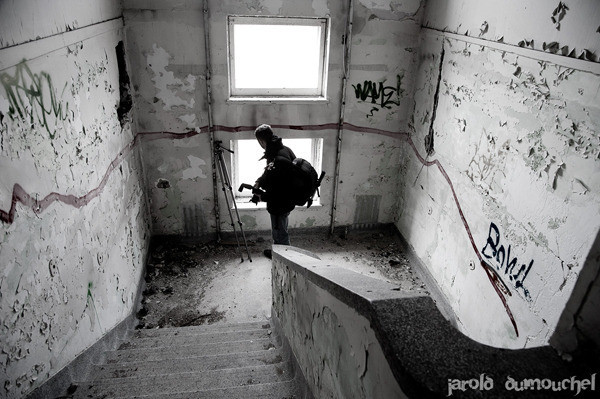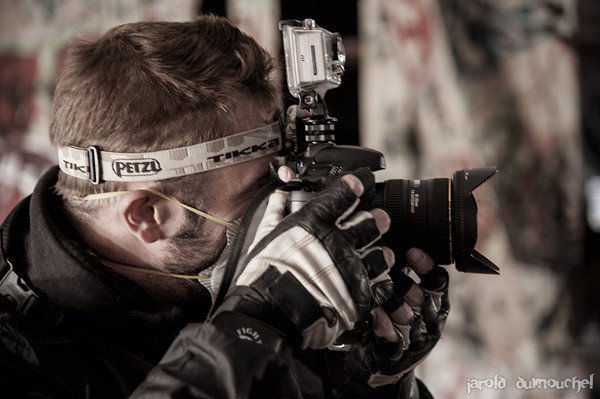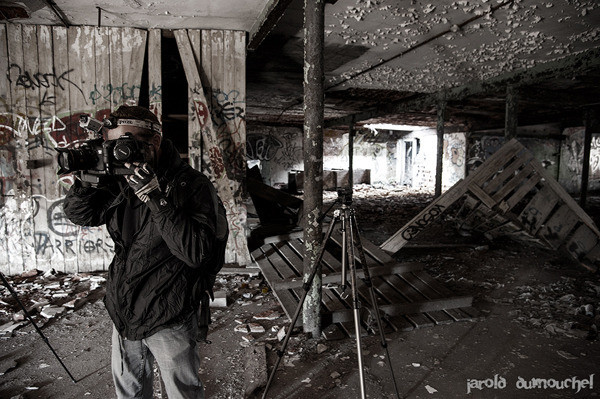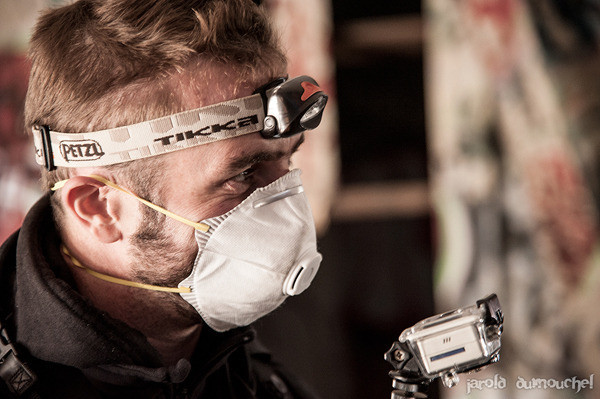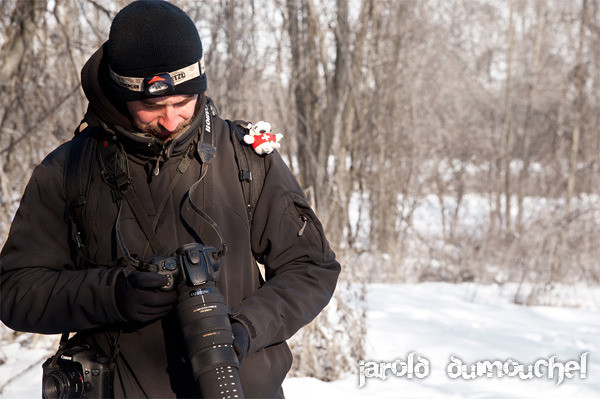 Frederic Ansermoz: I am using Canon EOS 7D and Canon EOS 400D, with Canon 50mm F1.8 lens, Canon 70-200mm, Canon 18-55mm and Sigma 10-20mm lenses.