Another abandoned house in Quebec province (Canada), and a good opportunity do some rurex and some urban photography.
Driving across the Montérégie, we found this old house, almost invisible from the country road. Many trees and bushes are covering it, so it makes it difficult to see it.
The wooden house is almost empty and has been quite destroyed (and probably visited). A raccoon was sleeping between walls and was wondering what we were doing there.
A shoe, few dusty mattresses in the attic, some tools, bottles and, a very interesting old armchair for some photos.
We even moved it for a setting in the barn pasted to the abandoned house, as we discovered a big old television set in it.
While we were taking pictures of our improvised little photo studio, the owner of the house arrived.
We saw a surveillance camera on the house, but the cable was cut. We guessed that he saw our car, parked on the side of the road.
He thought that we were a group of teenagers who already came there and almost start a fire in the house (some people are really stupid).
And for being stupid, those vandals were quite a lot! Indeed, they came few weeks before, completely drunk and high, and started to destroy a bit of everything, everywhere… smart as they were, they filmed themselves and published it on Youtube…
The police came and caught them…
So he wanted us to leave right now. After discussing with him, and seeing our cameras, he allowed us to stay 15 minutes more, not one more. He told us a bit about the story of the abandoned house and the man who was living there.
It was an old ukrainian guy who lived as a hermit in the house. There is not a lot of constructions nor people around.
It confirmed the letters and newspapers we saw in a room, titled and written in an east european language (but partially translated in English).
I hope you will like my photos of this abandoned house in Quebec, and discover more about this place.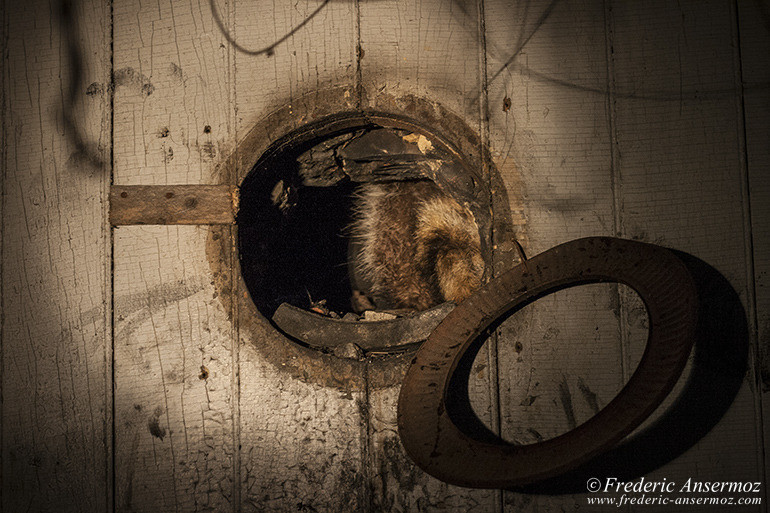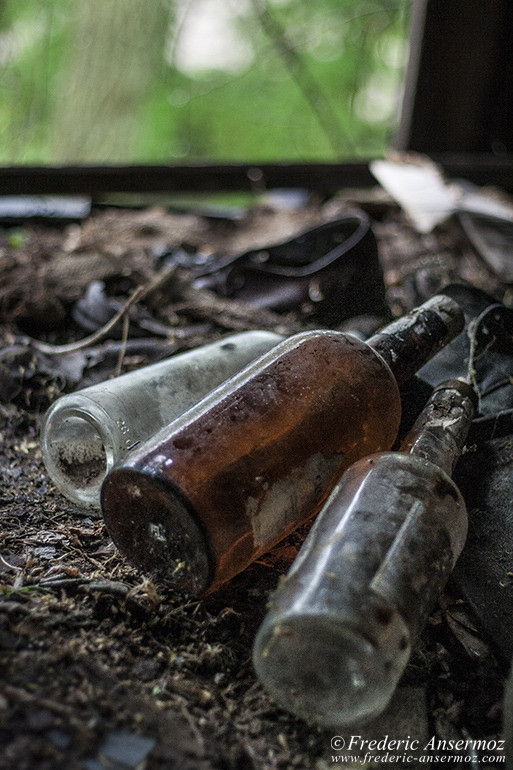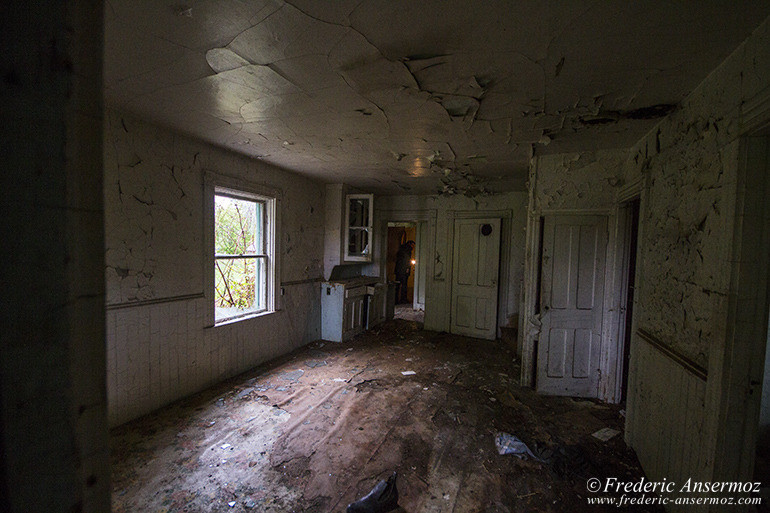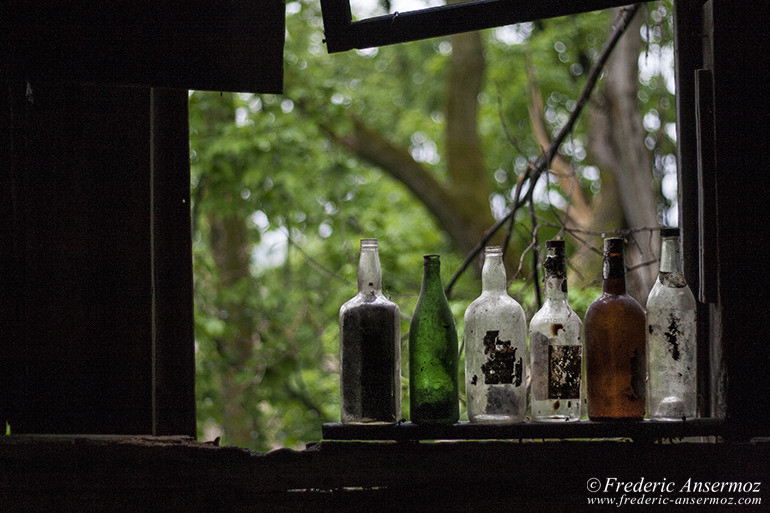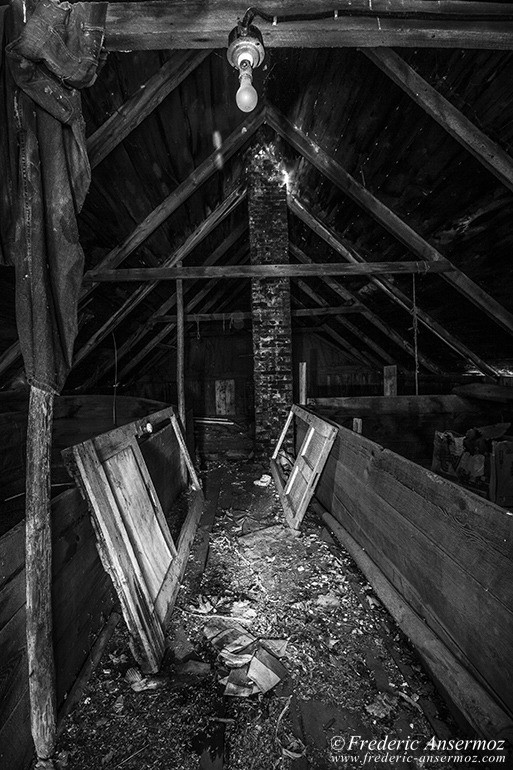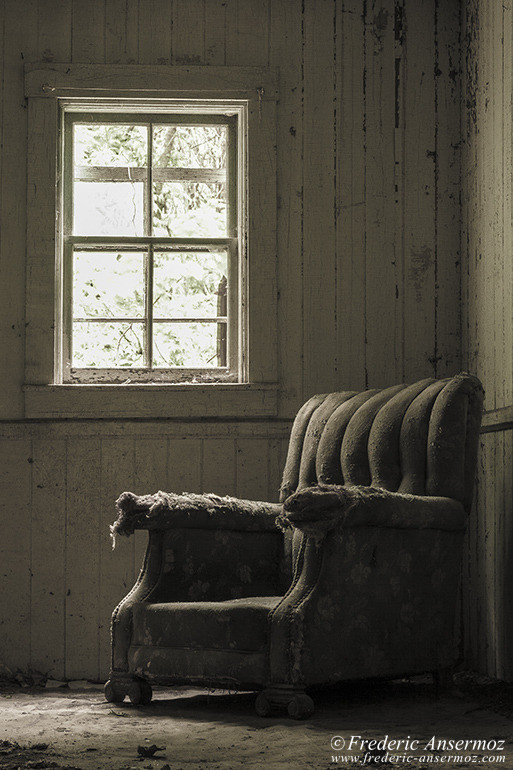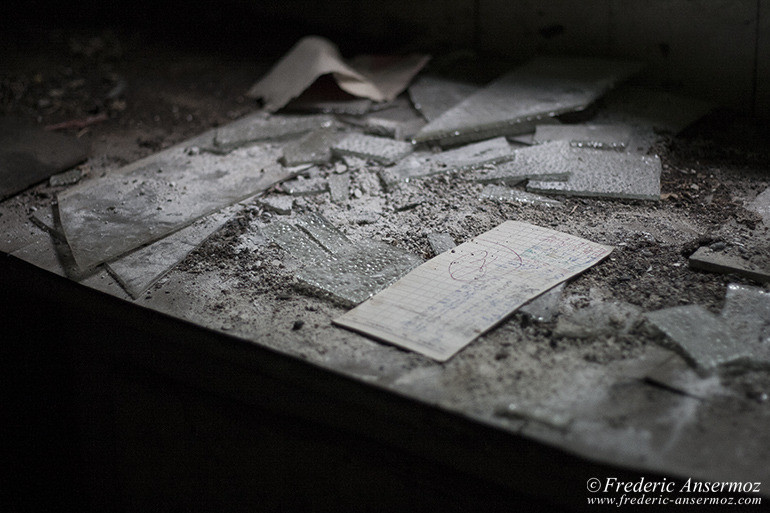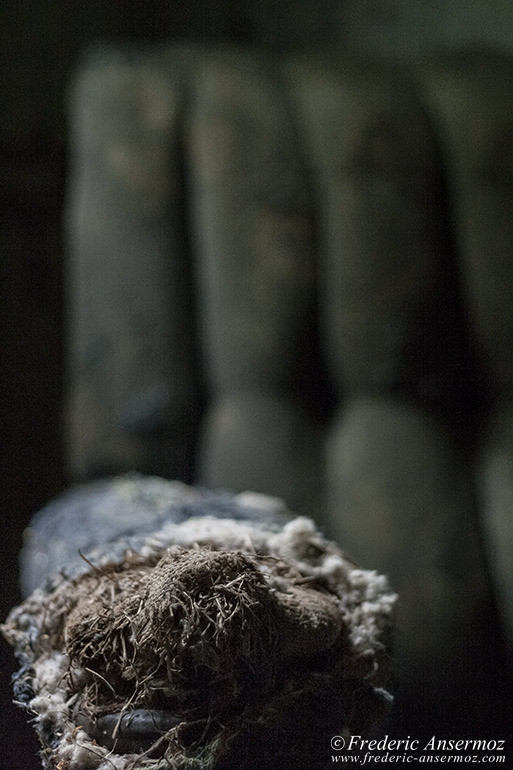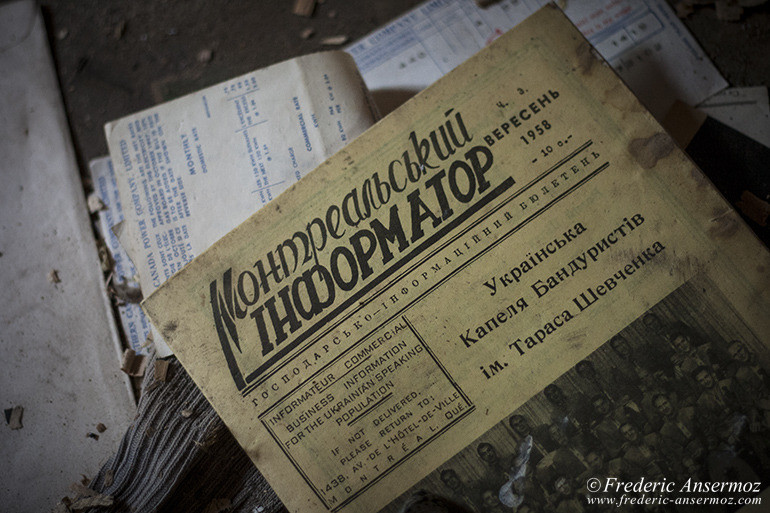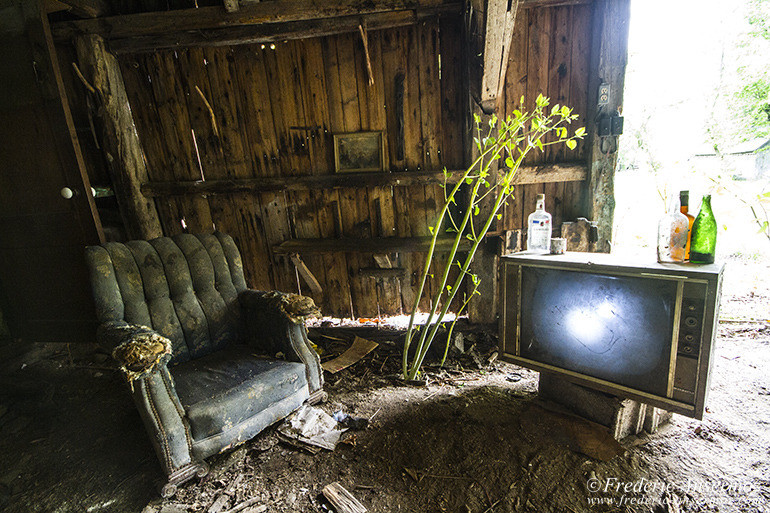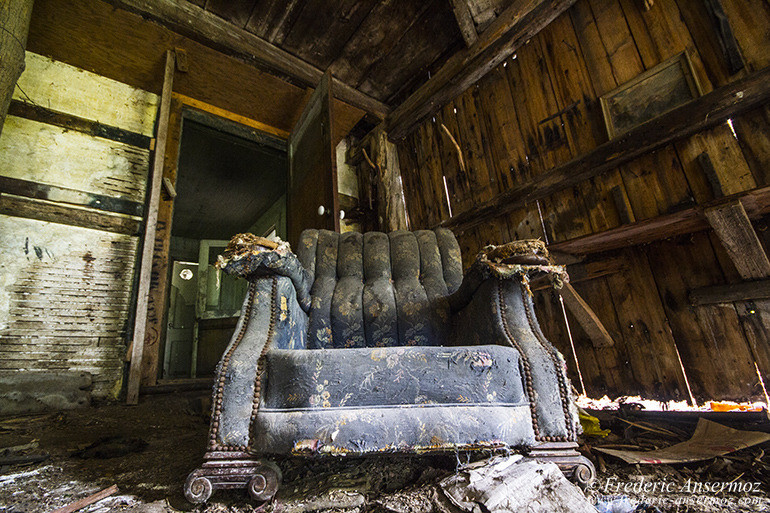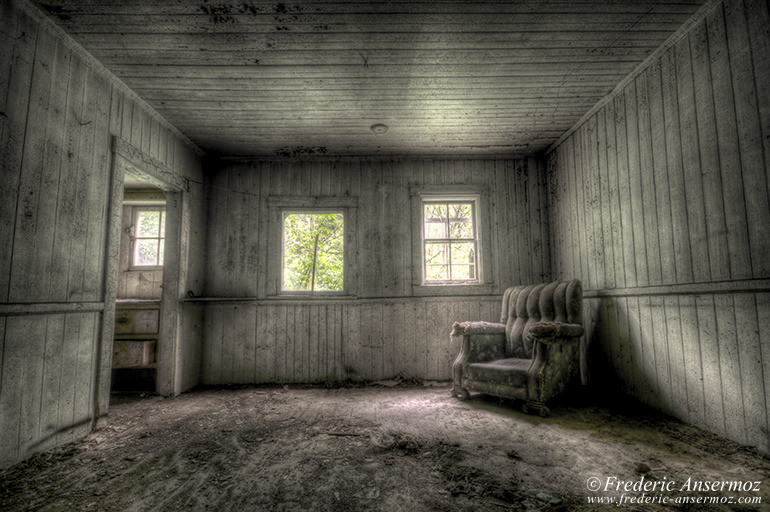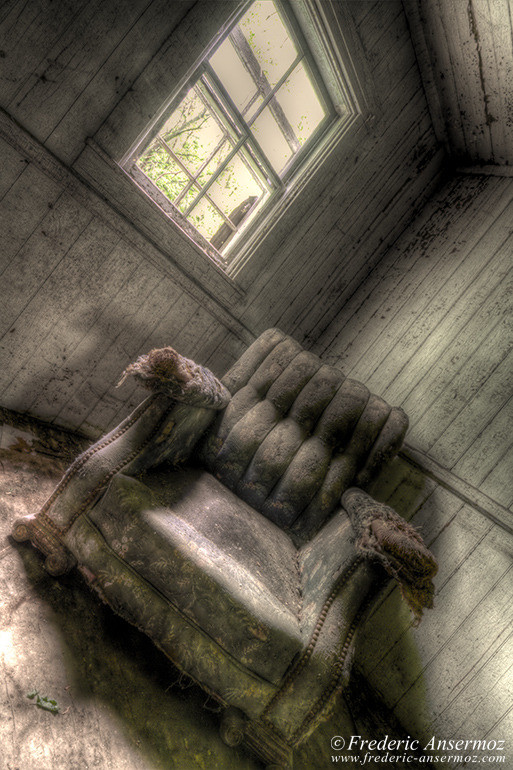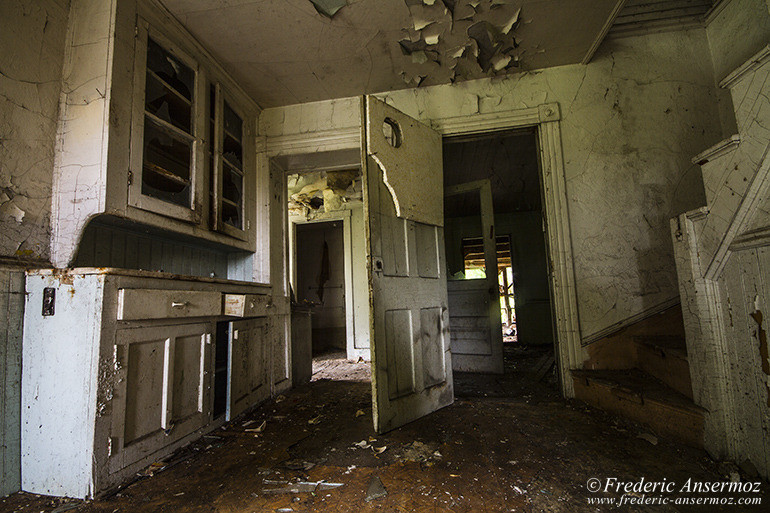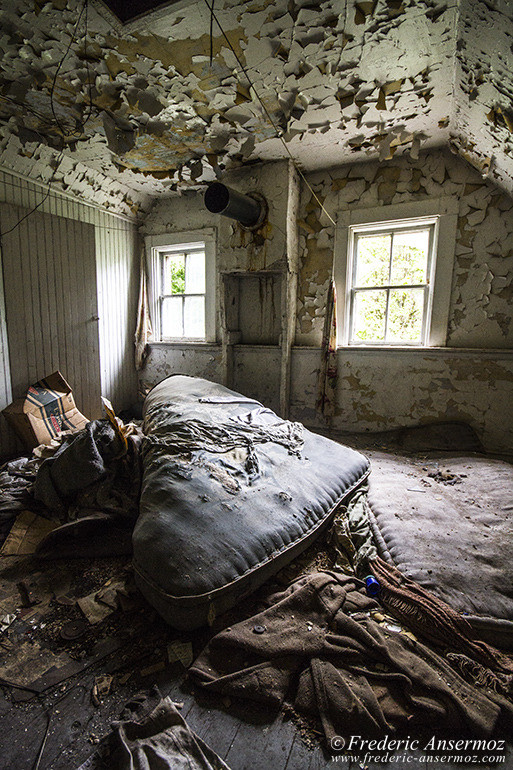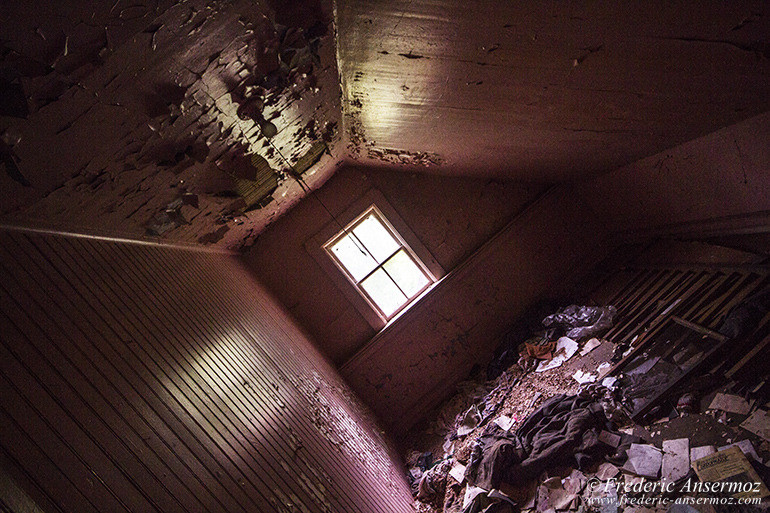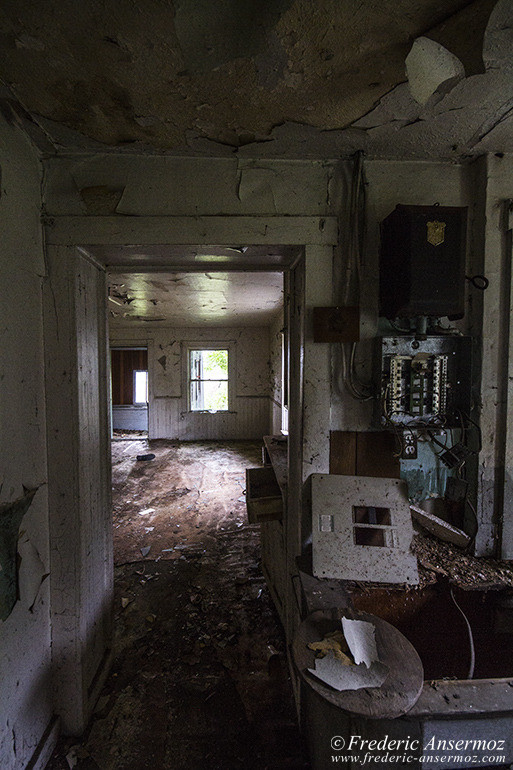 IMPORTANT NOTE:
Urban exploration can be dangerous and illegal, so please be careful if you visit those abandoned places. We do not encourage you to explore them, but if you do, please respect those old places.
You enter at your own risks!