Hi photographers and road trip lovers,
This is part 3 of my road trip in the USA in 2011. Continuing the road trip adventure from Las Vegas to Yosemite Park, before to go back to San Francisco.
Leaving Springdale and Zion National Park, we took a ride to Las Vegas, Nevada, to spend a night there.
I must say that I didn't take that much photos in Las Vegas, as I spent nice time with my sister and friends, and also, I was more thinking about forests, mountains and national parks.
It was still a good excuse to gamble a bit in the casinos with my sis. Few bucks for fun. Anyway, what happens in Vegas, stays in Vegas.
The day after, we left Vegas and hit the road again. For lunch, we did a stop at a very cool place, Peggy Sue's Restaurant. A great place with good food and an incredible atmosphere of the 50s. Many celebrities on a huge amount of photographs, but also statues, From Elvis to the Blues Brothers, Marilyn Monroe or even Tom Selleck. I guess most of the celebrities who came to the Peggy Sue's restaurant, as photos are signed. I suggest you to pay a visit to the restaurant if you spend few days in Las Vegas.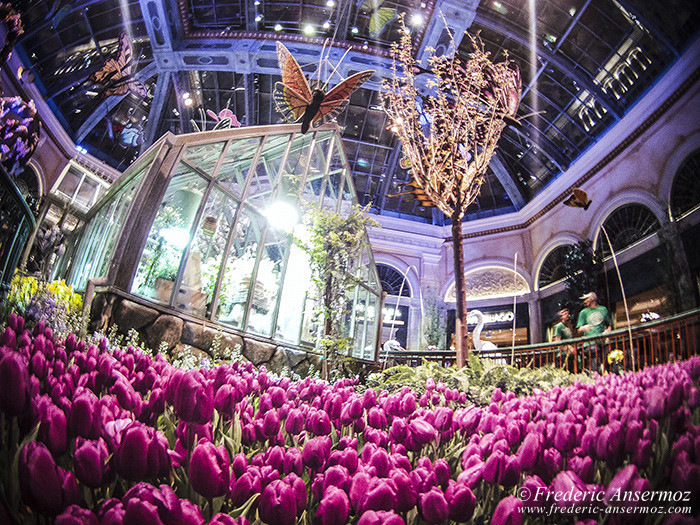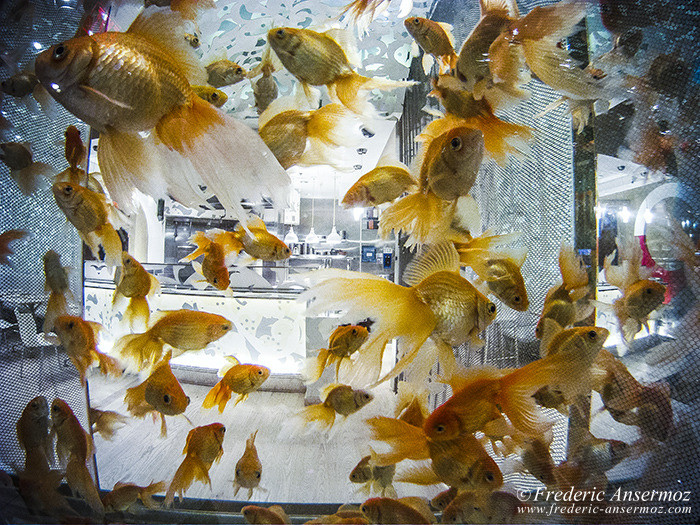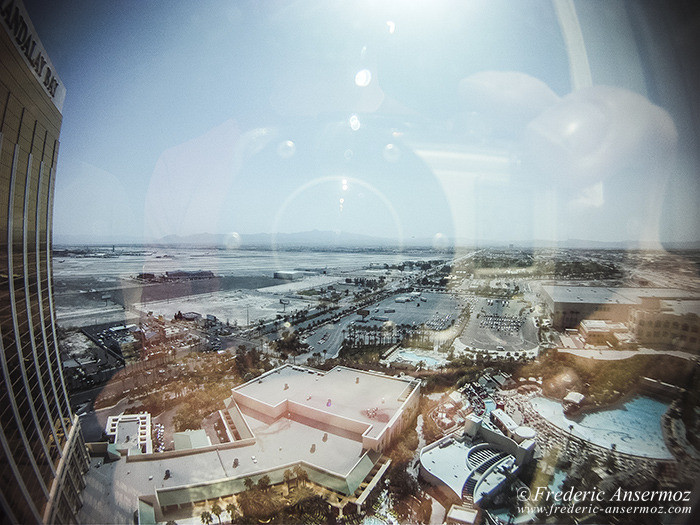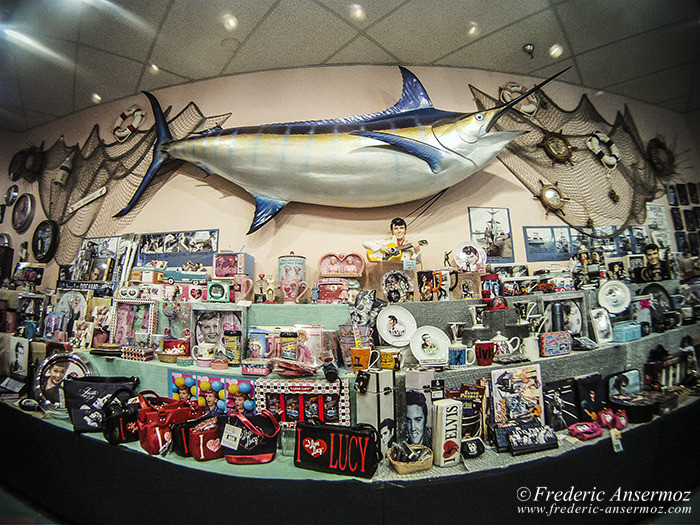 A good burger and french fries at Peggy Sue, and we continue our journey, driving to Yosemite Park.
We were forced to stop before to reach the park because of a big snow storm. So we found a motel on the way and spent the night there.
Leaving the place the morning after, to drive into the direction of the Yosemite Park entrance.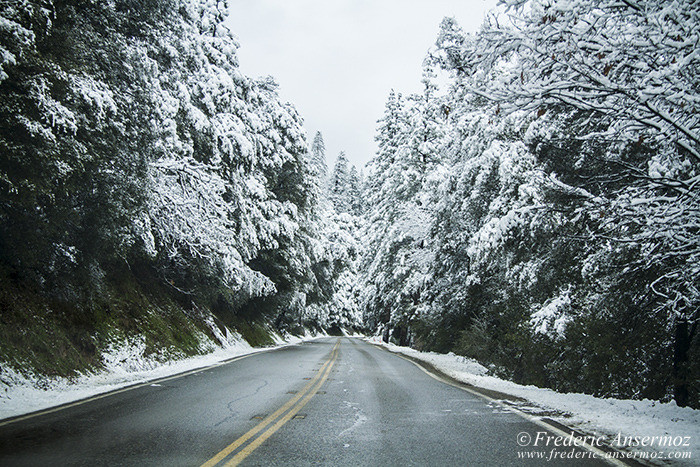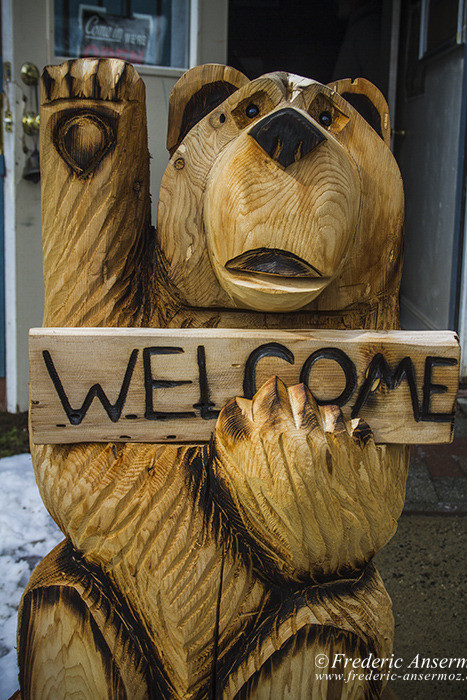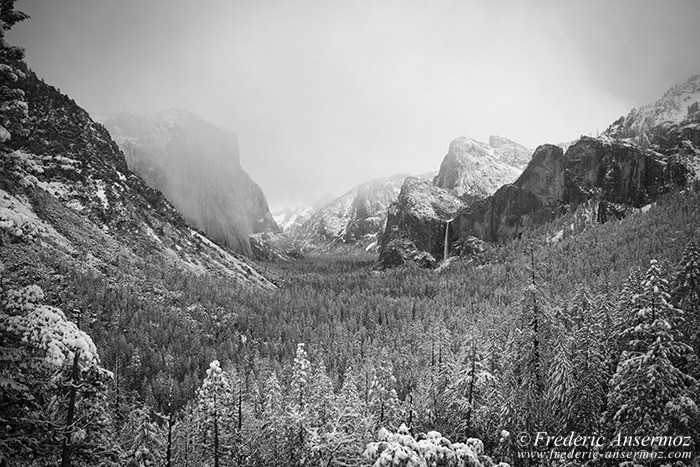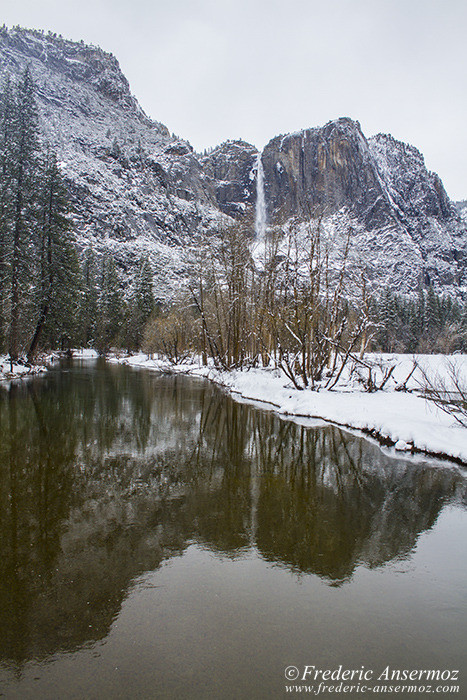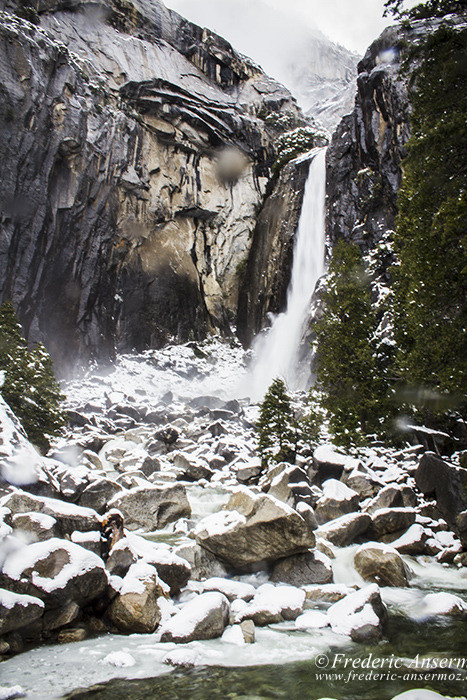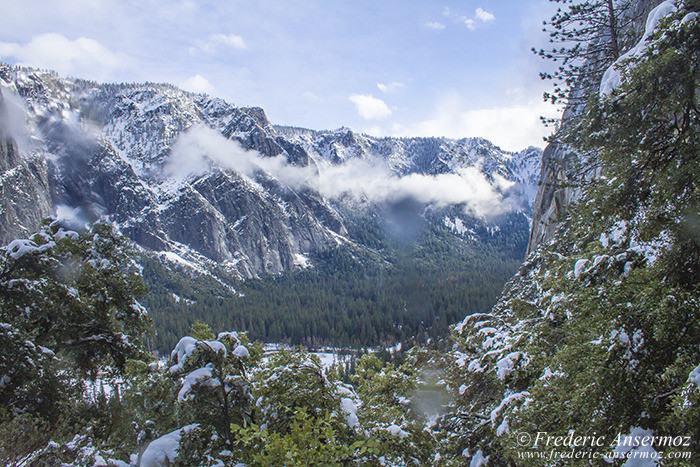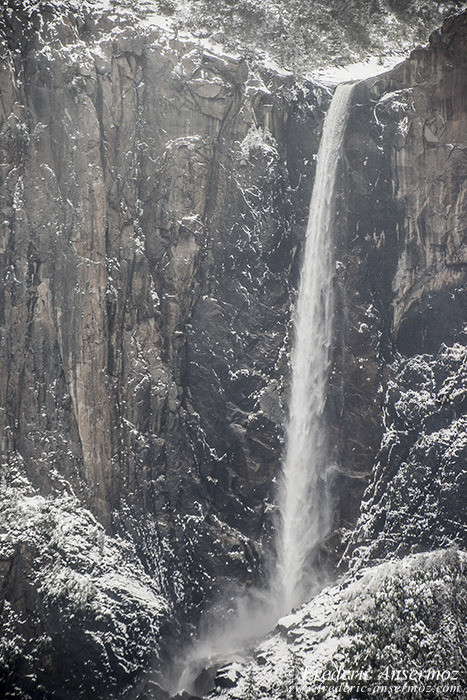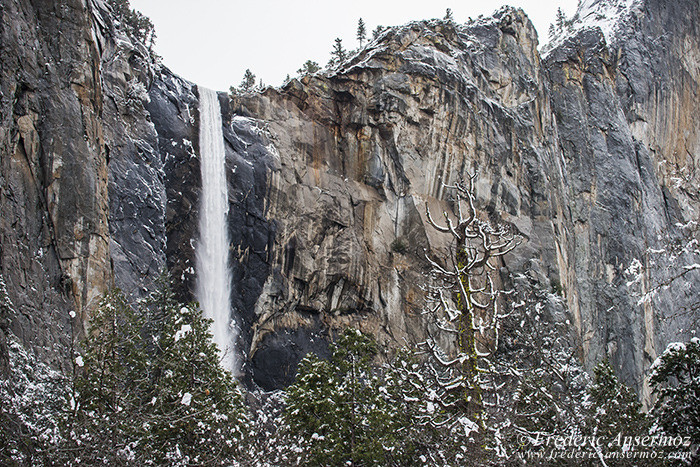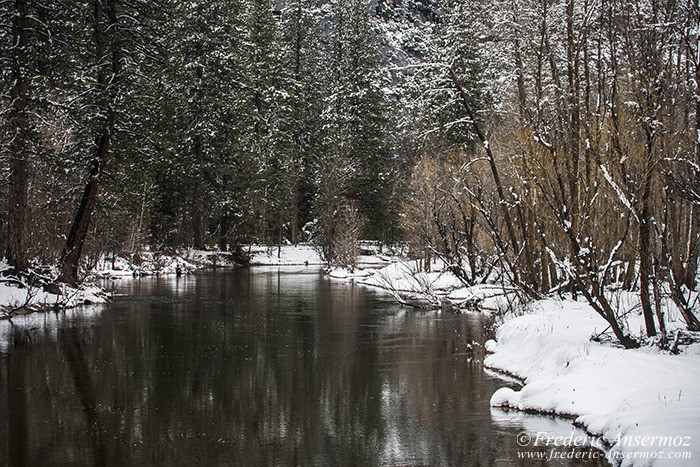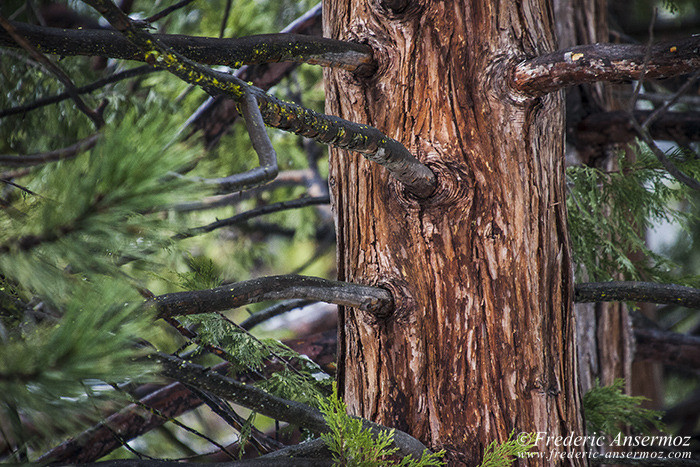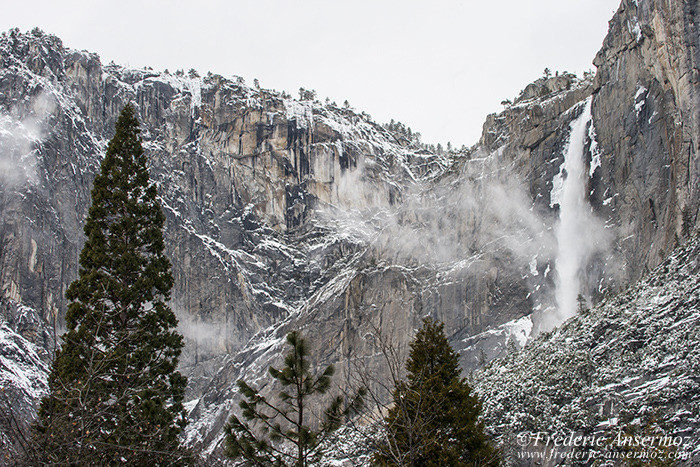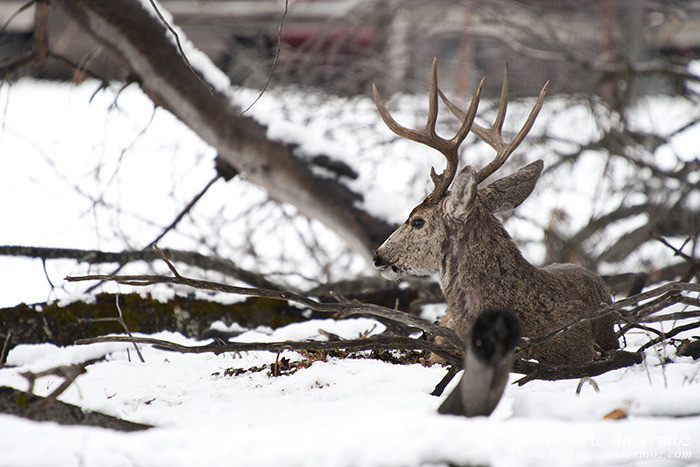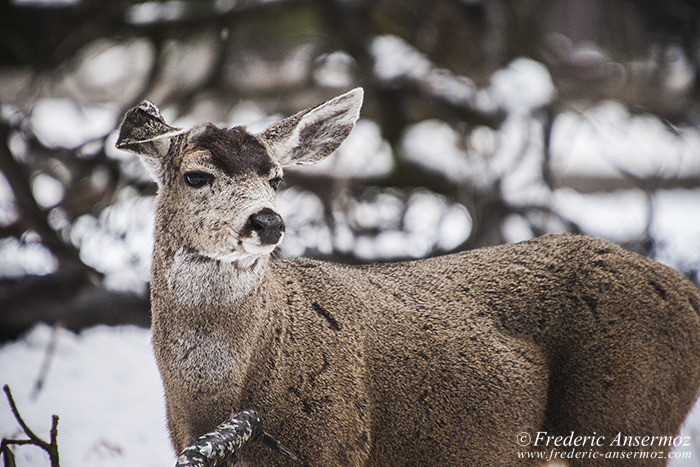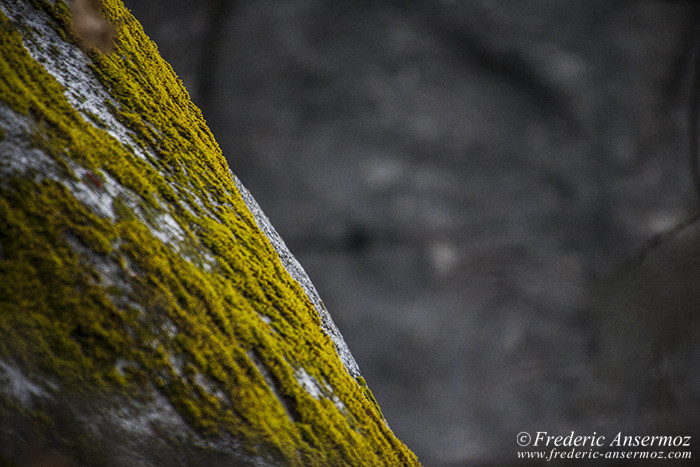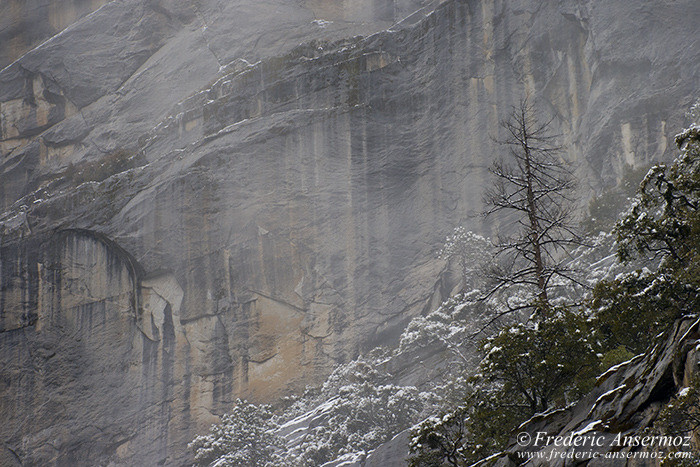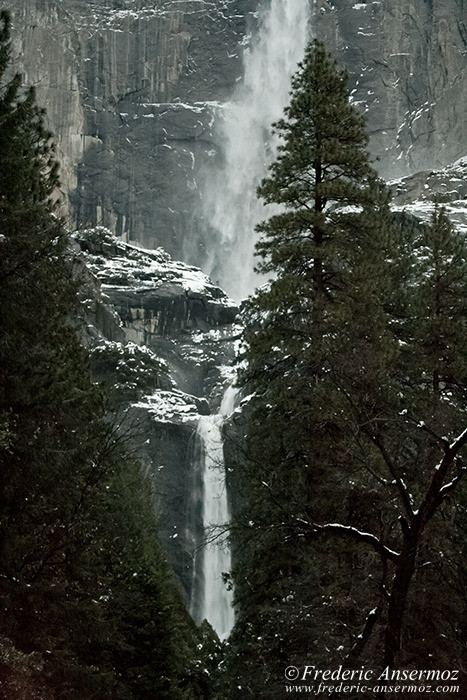 The last place to visit during our road trip in the USA, is Yosemite Park. Unfortunately, the weather was not with us that time, and it's with big grey clouds that we discovered this incredible and magnificent national park.
A first stop at Yosemite tunnel view was incredible. Winter, snow, forest, granite monoliths, El Capitan and Bridalveil Fall rising from Yosemite Valley, with Half Dome in the background. This viewpoint is at the east end of the Wawona Tunnel along the Wawona Road (Highway 41).
Enjoying later a walk across the snowy meadows (Mirror Lake/Meadow,Cook's Meadow and Sentinel Meadow), offering a nice view of the Yosemite waterfalls (Yosemite Falls, Upper and Lower Yosemite Fall).
The park is great for Wildlife such as mule deers, black bears, bobcats, Sierra Nevada red fox, Sierra Nevada big horn sheeps and more.
Designated a World Heritage Site in 1984, Yosemite is internationally recognized for its spectacular granite cliffs, waterfalls, Giant Sequoia groves, clear streams, and biological diversity. Almost 95% of the park is designated wilderness.
A bit of sun came to light us in the end of the afternoon, but it was already the time to walk back to the car to drive by night to San Francisco.
I hope that you enjoyed the photos of Yosemite Park and a little bit of Las Vegas, and maybe they will motivate you to also do a road trip in the USA!
Take care, drive safe, take photos and enjoy!
Cheers!