Hi all!
Here is my second interview!
Today I'm happy to introduce my friend Jarold Dumouchel and his awesome work on urban photography and abandoned places.
We use to go to discover places together, so you should have a look to his sites too!
He is from Quebec, Canada and so we will have the privilege to read his interview in French too!
Enjoy!
Can you please introduce yourself a bit and tell us what you do regarding Photography?
I really discover photography world with the digital era ten years ago. The wretch 35mm camera that I had previously made so many mess with my travel photos so when I got the chance to switch to a digital camera, I finally realized its full potential. As a non-professional photographer, it wasn't pain to take picture anymore!
Few years later, I bought a Nikon D70, which allowed me to enter the world of SLR. Today, I work with a D700 which gives me considerable latitude.
C'est l'ère du numérique qui m'a fait découvrir et apprécier la photo il y a de ça environ 10 ans. Le misérable appareil 35 mm que j'avais auparavant avait fait tellement de ravage avec mes photos de voyages que le matin où je me suis retrouvé avec un appareil numérique entre les mains, j'ai enfin réalisé tout le potentiel. Quelques années plus tard, je me suis procuré un Nikon D70, ce qui m'a permis d'entrer dans le monde du réflex. Aujourd'hui, je travaille avec un D700 qui m'offre une très grande latitude.
What brought you into photography?
It's my film studies that made me discover the world of image composition. Despite the fact that I went then to the website development world, I've always had this creative fiber who makes me appreciate the beautiful photos with this little voice in my head said, "How did he do it? "Or" Wow, this is the kind of picture I would have liked to take "…
Ce sont des études en cinéma qui m'ont fait découvrir le monde de la composition de l'image. Malgré le fait que je me suis dirigé ensuite vers le multimédia, j'ai toujours eu cette fibre créatrice qui me fait apprécier les belles photos avec cette petite voix dans ma tête qui me dit : "Comment il a fait ça?" ou "Wow, ça c'est le genre de photo que j'aurais aimé prendre" …
[singlepic id=273 w=320 h=240 float=none]
What motivates you into Abandoned Places Photography?
Silence and creativity. Once you get in an abandoned factory, there are thousand questions in your mind : What is the history of this place, what happened, How can I exploit this place, what will I see, etc.
These places are so inspiring. All the shots you can do are flashing in your head and you realize that you will have to stay there for hours if you want to take all the pictures you have in mind. Then you see a old object who becomes fascinating because it's covered with rust and dust. Time has stopped. There is a creative energy in these places.
Also, once you has made few places, you then realize that the church you shooted has been wrecked. Finally, time is running out, so you then realize that maybe you are seeing this buildings for the last time.
I remember this abandoned hospital in Sainte-Agathe-des-Monts where I had ventured there by chance. Poorly equipped, we took some photos and vowing to return better equipped. However, the building was demolished before we can return. So you realize that it's a racing against the clock and you have a sense of pride when you can get into places full of history that will disappear…
Le silence et la créativité. Lorsqu'on entre dans une vieille usine abandonnée, des milliers de questions et d'images nous viennent en tête. Comment vais-je exploiter ce lieu? Qu'est-ce qu'on y fabriquait, quelle est l'histoire de ce bâtiment? Que s'y est-il passé? Que vais-je y trouver?
Ces lieux sont débordants de potentiel pour un photographe. Il n'est pas rare que j'y passe plusieurs heures par étage afin d'exploiter ses moindres racoins. Un objet devient fascinant lorsqu'il est recouvert de rouille et de poussière. On a un peu l'impression que le temps s'est arrêté. De plus, dans plusieurs cas, ces visites permettent d'immortaliser les lieux avant leur démolition.
Je me rappelle de cet hôpital abandonné de Sainte-Agathe-des-Monts où je m'y étais aventuré un peu par hasard. Mal équipé, on avait fait quelques photos en se promettant d'y revenir mieux équipé. Or, l'immeuble a été démoli avant que l'on puisse y retourner. Il y a donc un certain sentiment de course contre la montre et une certaine fierté de pénétrer dans des lieux débordant d'histoire qui sont appelés à disparaître pour plusieurs d'entre-eux.
If you had tips and advices to give to get good shots, what will they be?
Take your time. Turn around your subject and look at it under all its angles. Try! There is no limit with digital. If your shot is not what you're looking for, delete it and retry.
To visit the abandoned places, although the law prohibits you from entering a property without the consent of the owner, be sure to do it safely: never alone and always well equipped (cellphone, flashlight, closed shoes, extra batteries , etc.).
Prenez votre temps. N'hésitez pas à faire le tour de votre sujet, de l'exploiter sous tous ses angles. Le numérique a le net avantage de ne pas restreindre dans la quantité de photos alors ne vous limitez pas qu'à un seul angle.
Pour la visite des lieux abandonnés, bien que la loi vous interdise d'entrer dans une propriété sans le consentement de son propriétaire, assurez-vous de le faire en sécurité : jamais seul et toujours bien équipé (cellulaire, lampe de poche, souliers fermés, etc).
[singlepic id=271 w=320 h=240 float=none]
What kind of other photography domains or technics you would like to discover or improve your skills onto?
I'm curious by nature. There are so many things to improve. I can't just limit myself to few new technics. Internet offers the chance to learn so much about different techniques. Just by just keep your eyes open can make you learn a lot. Moreover, taking pictures in small groups can help to exchange advice and perspectives.
Je suis un curieux de nature. Il y a tant de chose à perfectionner que de se limiter qu'à certains sujets ou techniques reviendrait à renoncer à plusieurs mondes de possibilités. Internet offre la chance d'en apprendre tellement sur différentes techniques que le simple fait de garder les yeux ouverts permet d'en apprendre beaucoup. Qui plus est, faire de la photo en petit groupe permet d'échanger des conseils et des perspectives qui nous font évoluer.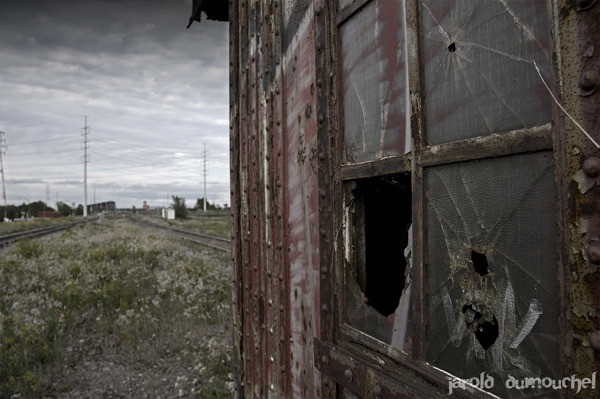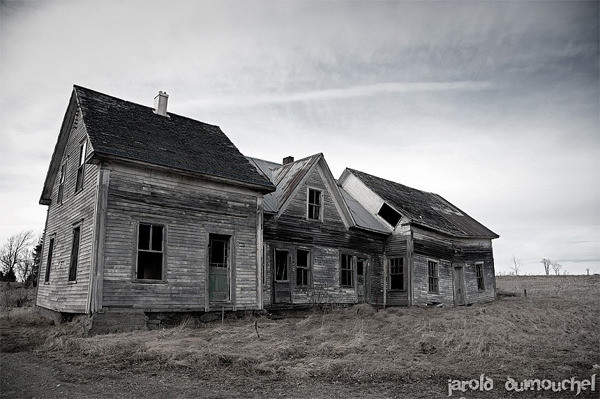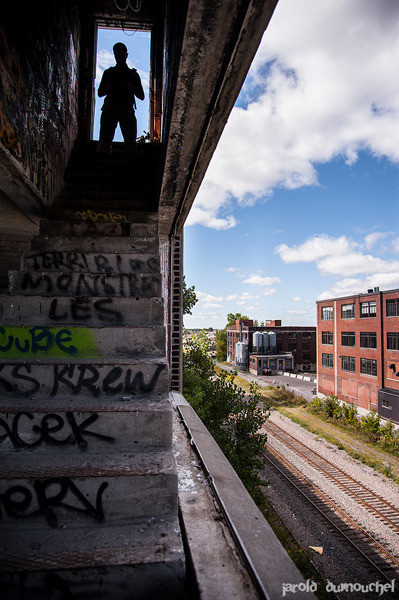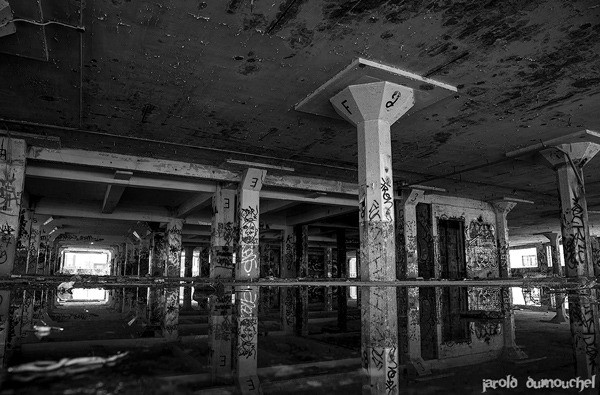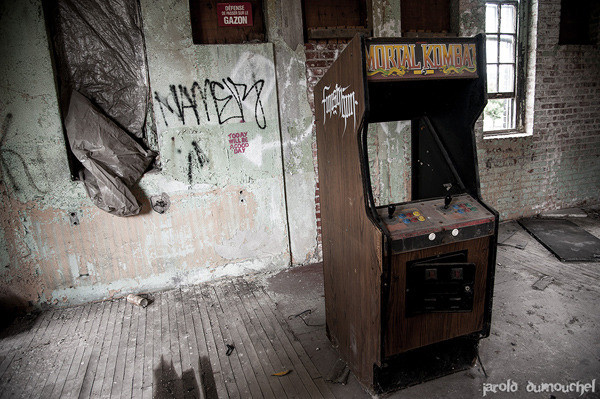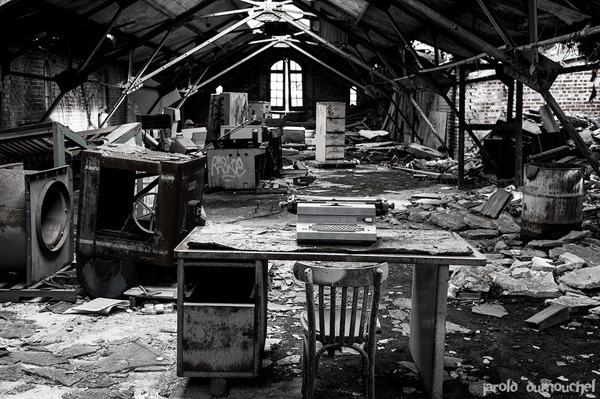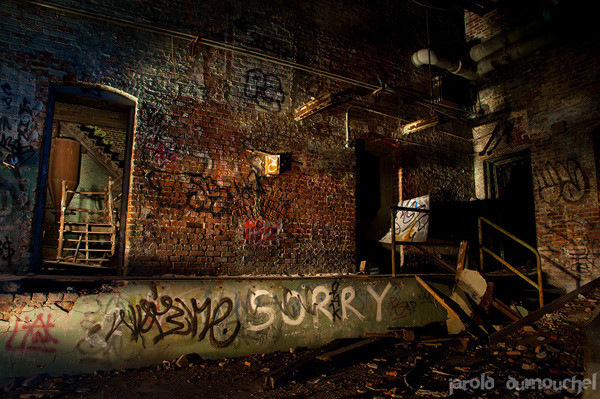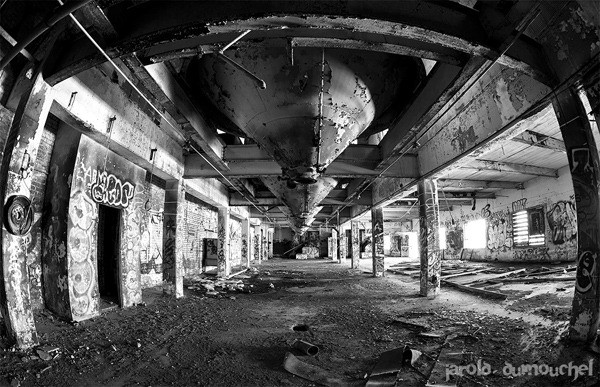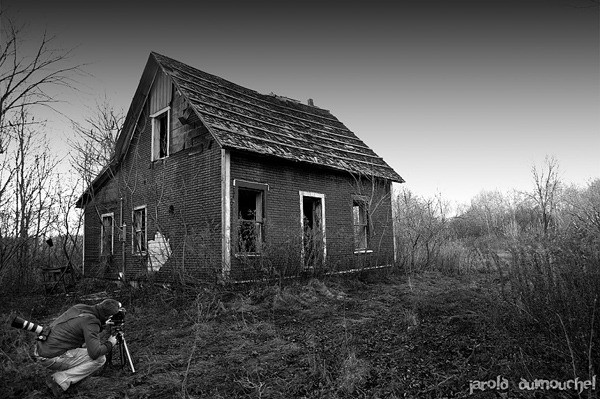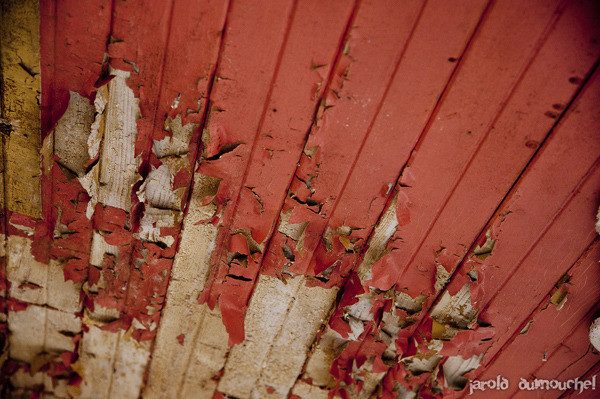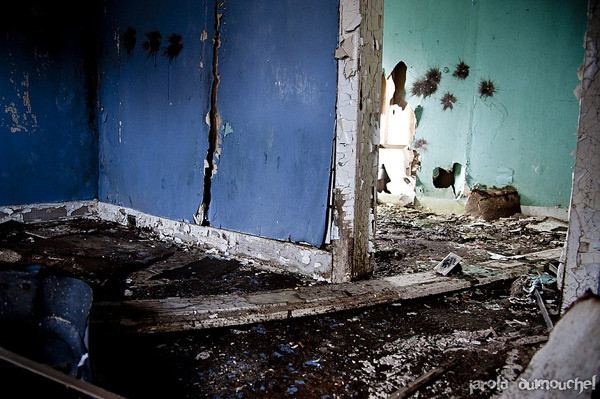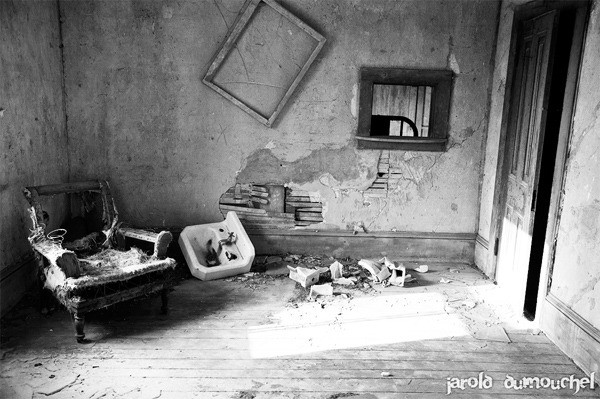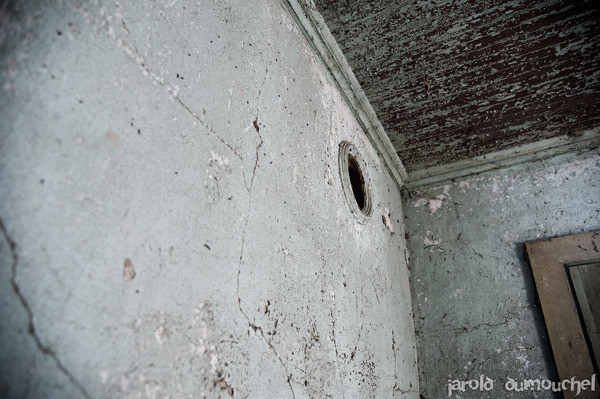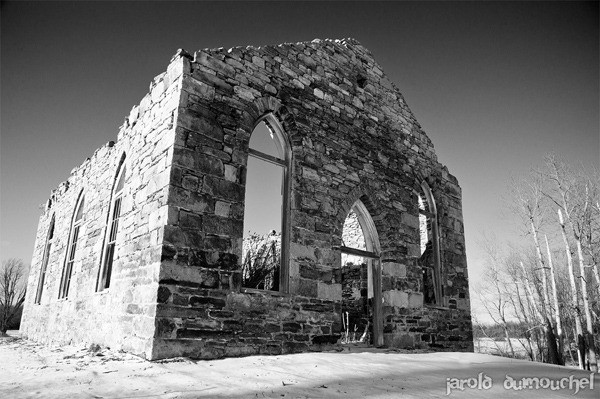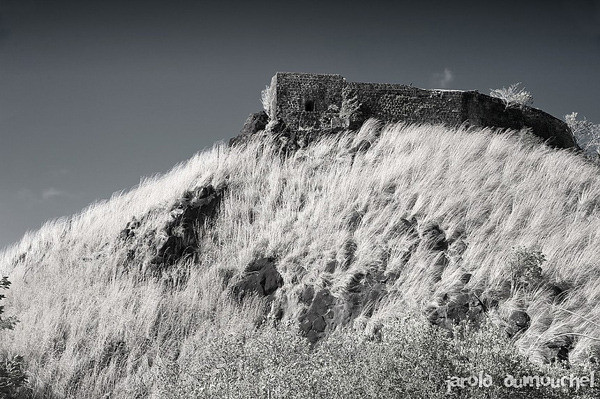 Here are some samples of your work, but where can we see more of your talent?
I present few of my shoots on my personal website. I also have a Facebook page and a 500px account.

Urban exploration website / Site exploration urbaine: urbexplayground.com
Personal website / Site personnel: bledsetvillages.com
Facebook page / Page Facebook: lieuxabandonnes
500px.com: chameauvolant

J'expose plusieurs de mes photos sur mon site personnel ainsi que sur ma page Facebook. J'utilise également le site 500px pour présenter quelques unes de photos.
What equipment do you use and why?
Having started with a Nikon D70, I now use a Nikon D700. For the lenses, I work with a Nikkor 24-120mm, a 105mm Sigma, a Nikkor 50mm Nikkor 16mm fisheye. For the external flash, I use a SB-800.
I particularly like my 24-120 lens who gives me great flexibility, especially when visiting abandoned places.
Ayant débuté avec un Nikon D70, j'utilise aujourd'hui un Nikon D700. Côté lentilles, je travaille avec une Nikkor 24-120mm, un Sigma 105mm, un Nikkor 50mm ainsi qu'un fisheye Nikkor 16mm. Côté flash, j'utilise un SB-800.
J'aime particulièrement la lentille 24-120 qui est un excellent passe-partout. Elle m'offre une très grande latitude, spécialement lors des visites des lieux abandonnés.
[singlepic id=272 w=320 h=240 float=none]
What will you recommand for people who would like to get into abandonned places photography?
Security first! Never visit a abandonned place alone or without a cellphone. You never know! Then, make sure to have a flashlight (to see where you're going and to create lightpaiting photos), good shoes, a lot of batteries and few free hours. Because, once you're in, you'll realize that time doesn't matter anymore! There is so much to see! So make sure that your mom is not waiting you for dinner!
Do you have any funny story (amuzing moment) to tell us regarding one of your sessions?
There is this abandoned school where the owner came to us and request a $10 cover charge and has even tried to sell me a dog. Otherwise, apart these -20°C photo sessions in the middle of nowhere, our adventures are pretty quiet … I have not yet had the opportunity to photograph few Martians or a couple of flying marmots.
Il y a bien cette école abandonnée où le propriétaire est venu nous trouver pour nous charger 10$ pour la visite des lieux et qui a même essayé de me vendre un chien. Sinon, mis à part des nuits à -20°C pour faire de la photo de nuit, nos péripéties sont plutôt tranquilles… Je n'ai pas encore eu l'occasion de photographier des martiens ou un couple de marmottes en lévitation.
Is there a photographer or person's work that you admire or inspires you?
I have great admiration for Boogie, a photographer from New York who has been taken extremely hard pictures of street gangs, drug addicts and poverty in Brooklyn. There are also Lee Jeffries I discovered via 500px which is one of the best protraitistes I know. He has a talent that would make any photographer jealous …

Boogie
Lee Jeffries

J'ai beaucoup d'admiration pour Boogie, un photographe de New York qui a pu faire des photos extrêmement dures de gangs de rue, de toxicomanes et de pauvreté à Brooklyn. Il y a également Lee Jeffries que j'ai découvert via 500px qui est l'un des meilleurs portraitistes que je connaisse. Il a un talent qui rendrait jaloux n'importe quel photographe …
Is there a place in particular that you would like to go into and take pictures of?
There are so many … The easiest way would be to list the places where I would not like to go … Sometimes the best photo is taken one block away and not from the other side of the world …
Il y en a tant… Le plus simple serait de faire la liste des lieux où je ne voudrais pas aller… Parfois, la meilleure photo se prend à un pâté de maison et non pas de l'autre bout du monde …