The Ste Clotilde De Horton Asylum, in the province of Quebec (Canada), is formerly known as the Notre-Dame de la Chesnaie house.
Built in 1939, the former asylum was owned by the Missionaries of the Sacred Heart who were settling near Ste Clotilde de Horton.
The building became the Monastery of the Fathers of Sacred Heart.
In 1953, the place was sold to the Brothers of Christian Instruction. They opened the novitiate of the Brothers of the Christian Instruction. Sculpted in the wall of the main hall entrance, you can read the owners motto: "Ad Sinite parvulos venire Me" which means "Let come the children to me".
Unfortunately, in 1959, on December 25th three young boys died in a fire, started after having played with a lighter in a closet.
The building was partially destroyed by the flames.
This now abandoned place possess a troubled past and a heavy history. Death , abuses, experiments and more are part of it.
The building passed into the hands of the provincial government of Quebec, in 1969. The place was converted in rehabilitation center for 90 patients with intellectual disabilities. Many websites are mentioning that weird experiments were practiced for several years by the doctors there: electroshocks, lobotomies and other physical abuses.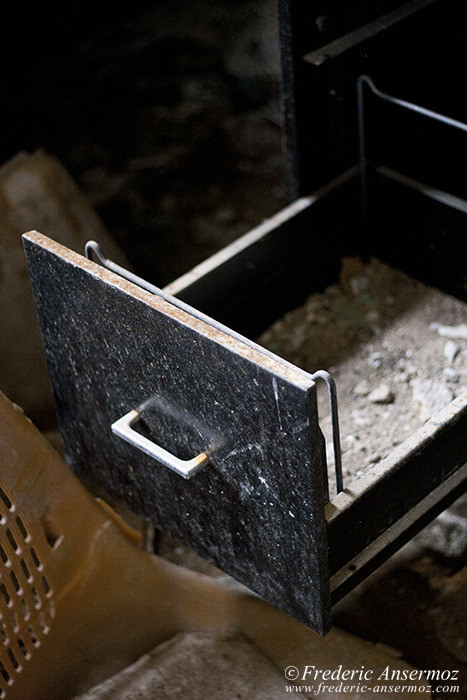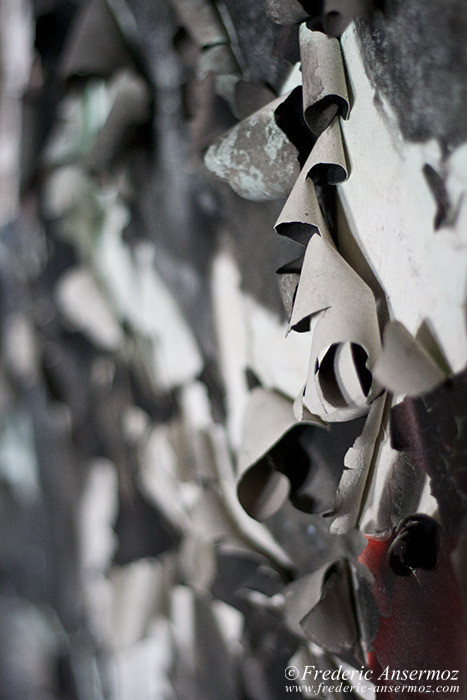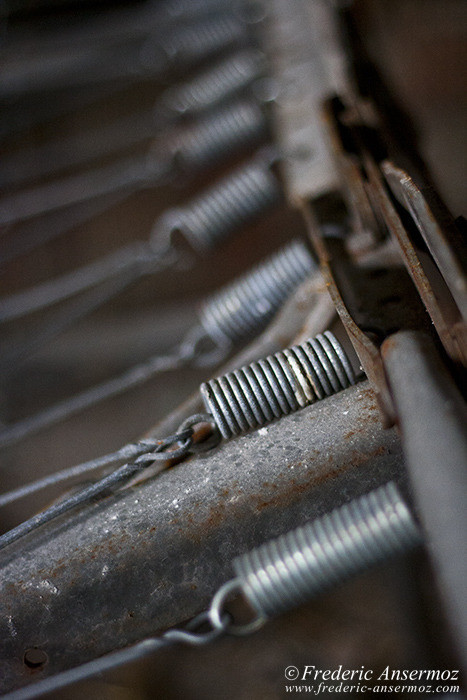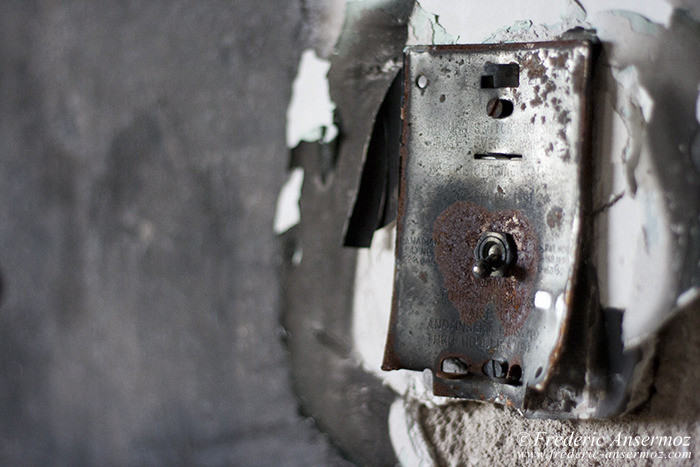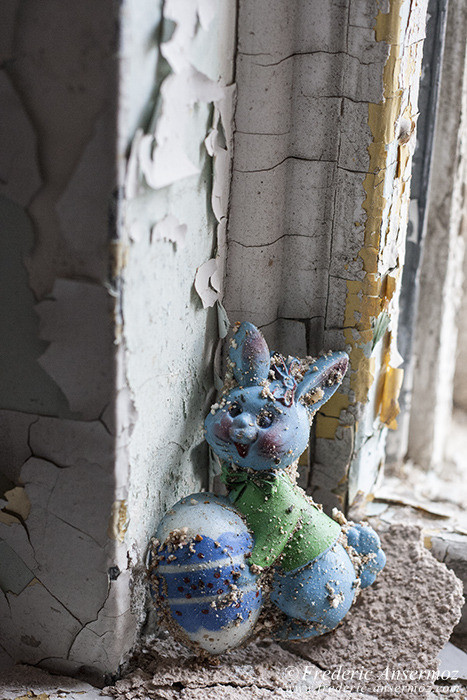 In January 1988, 9 persons died in a massive fire. Some of them were smoking hidden under their sheets, before the fire started.
Following this terrible event, the building was sold to the 7th day Adventist Church. Wishing to convert it into camps (Val-Espoir), but the project was abandoned, and so became the The Ste Clotilde De Horton Asylum.
You can find over the internet, many websites qualifying the abandoned place as an haunted place: paranormal activity, hearing voices, seeing ghosts, unexplained phenomenoms (like a 3 years old little girl running in the woods at 4am etc.) Many videos and photos are available on internet, if you need more info regarding this.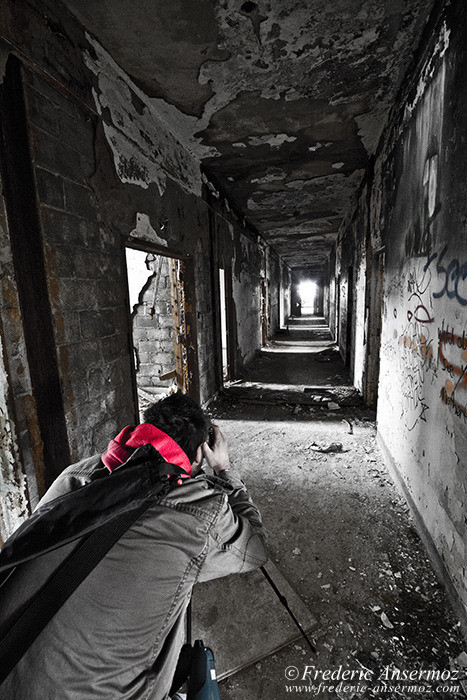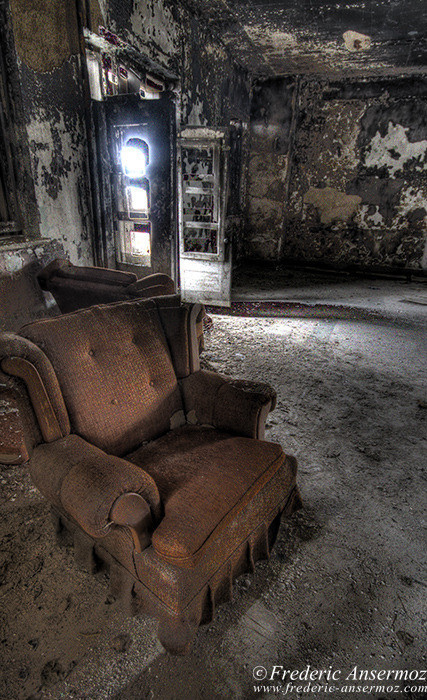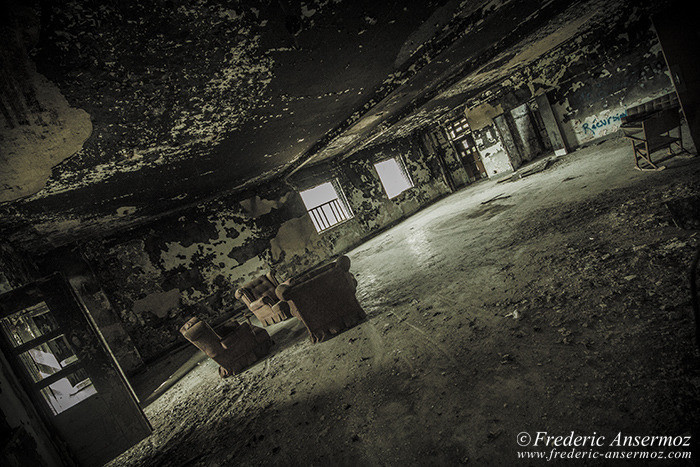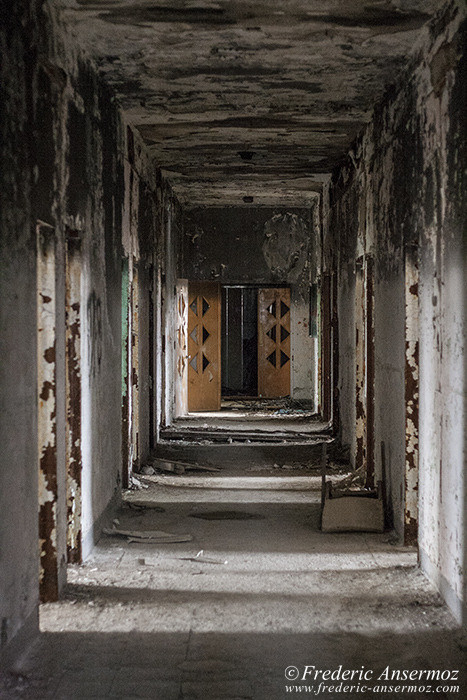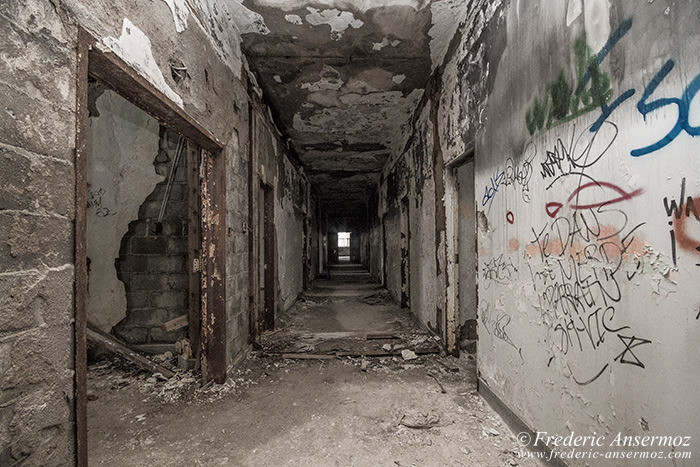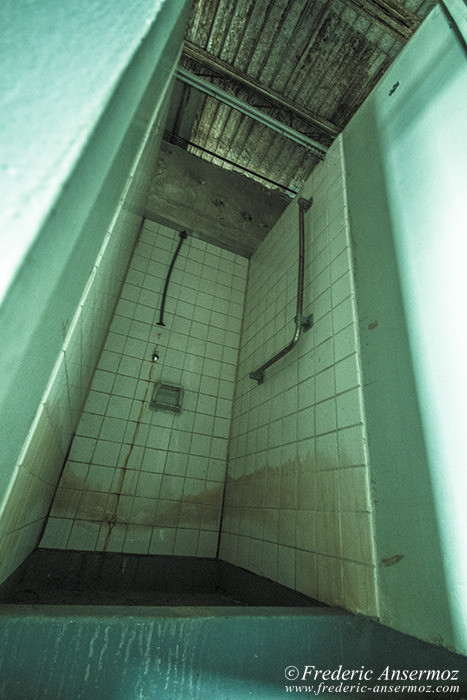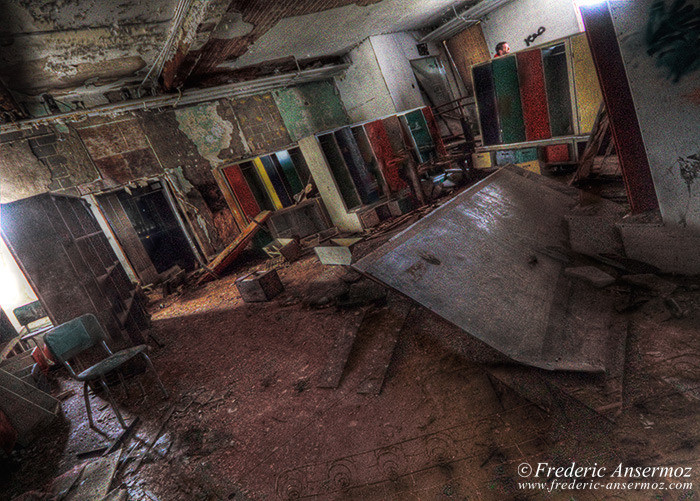 The Ste Clotilde De Horton Asylum in Quebec has been abandoned in 2002. Over the past decade, the dilapidated building has been visited many times by ghost hunters, thrillseekers, urban explorers, photographers and videographers, but also by vandals, leaving their marks on the abandoned building. Graffiti and vandalism are now part of the place.
That's why the neighbor of the place (maybe the owner), will charge you 10 bucks to let you visit the spooky place at your own risk.
I guess that was the first time for me and my friend Jarold to pay for urban exploration. But after that, we have been able to explore the building freely.
By the way, we didn't photograph or report any paranormal activity there.
I hope you like the photographs.
Take care and take photos!
IMPORTANT NOTE:
Urban exploration can be dangerous and illegal, so please be careful if you visit those abandoned places. We do not encourage you to explore them, but if you do, please respect those old places. You enter at your own risks!