Hi photographers, globetrotters and travel photography lovers,
Here are some pictures of Boston, Massachusetts (try to say that quickly several times! ) in the United States, that I took few years ago, in 2010. As I really liked the city of Boston, I decided to republish an article about this great city. The article (which is actually composed of several) comes from one of my previous blogs, now closed, but with a new selection of photographs.
I hope you will enjoy it, and maybe it will make you want to pay a visit to the city of Boston.
Friday night, and it's the start of a 3 days weekend. Direction: Boston, Massachusetts.
I go to Berri Station to take the night bus Montreal – Boston. Line-up is reasonable compared to the line-up for NYC, but I'm glad that I went in advance.
The bus starts 20 minutes earlier. This can be useful if the border approaches take time.
We reach thereof one hour later .
I pass my "Do you intend to kill the president ?" exam with flying colors, and then we hit the road again.
It is also in advance [almost 1:30] that the bus arrives at its destination, and I can tell you that the streets are pretty quiet at 5am in Boston…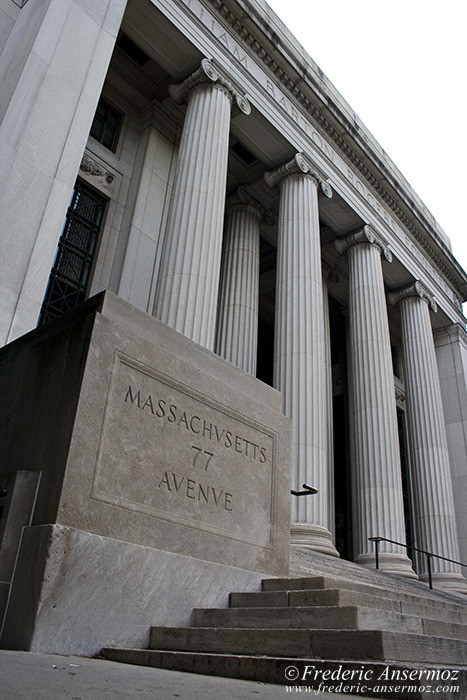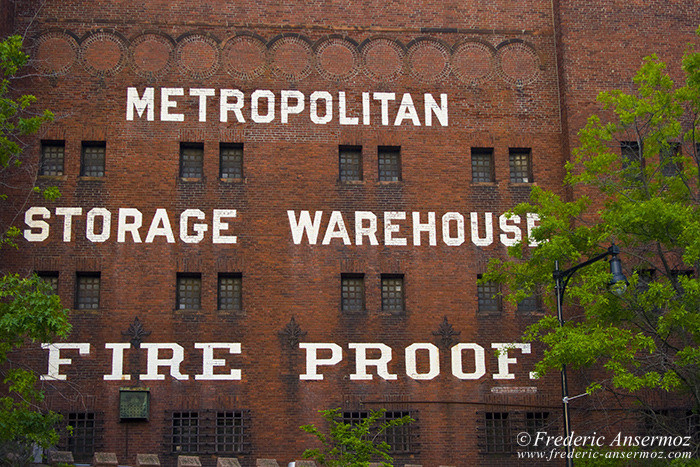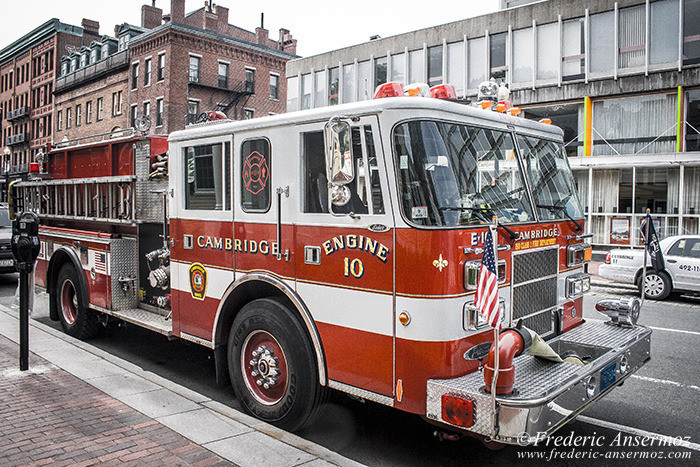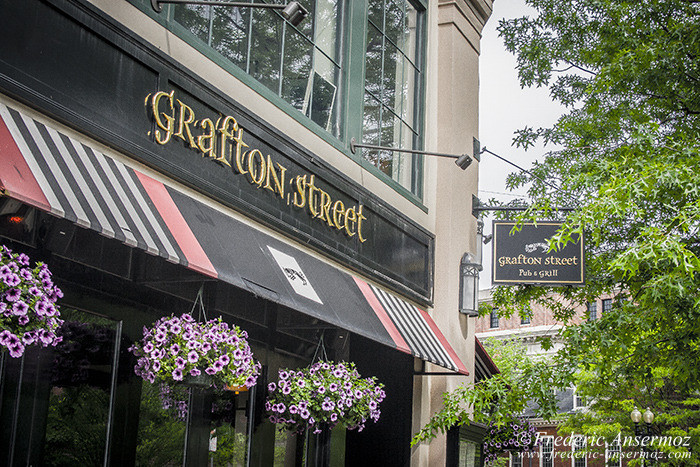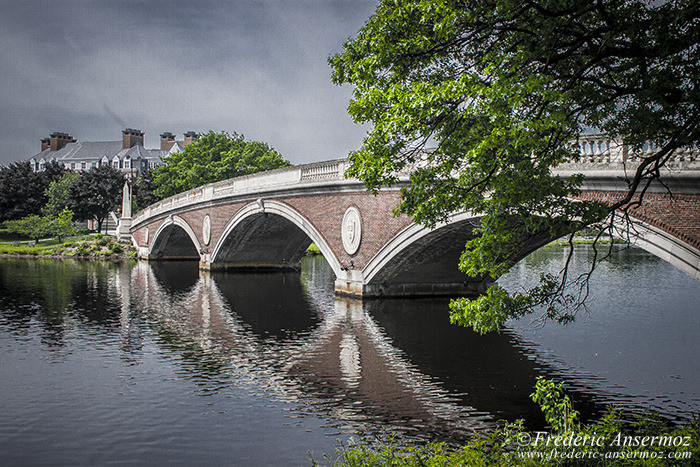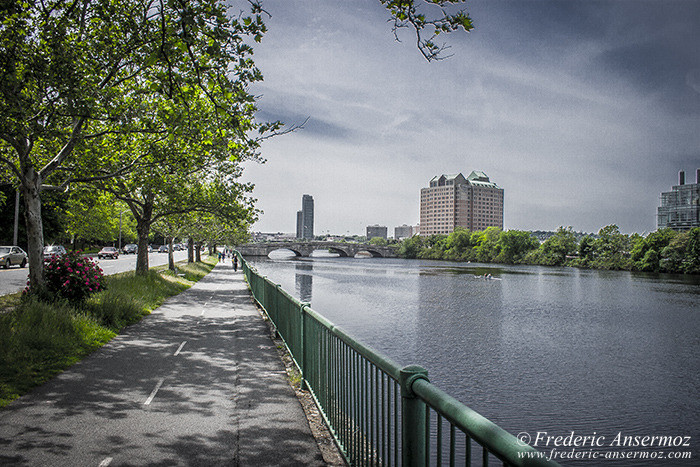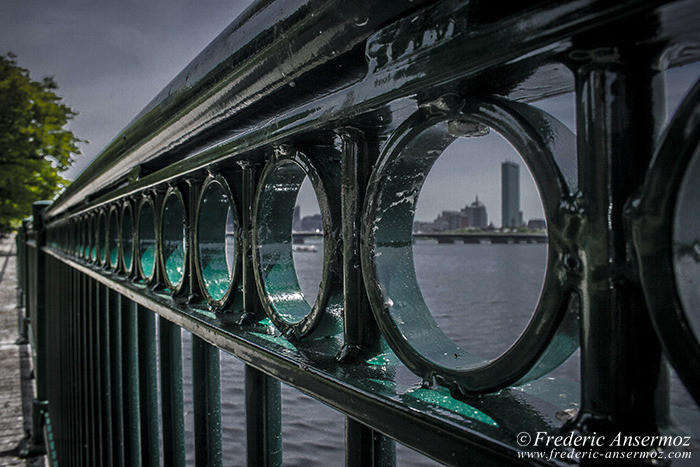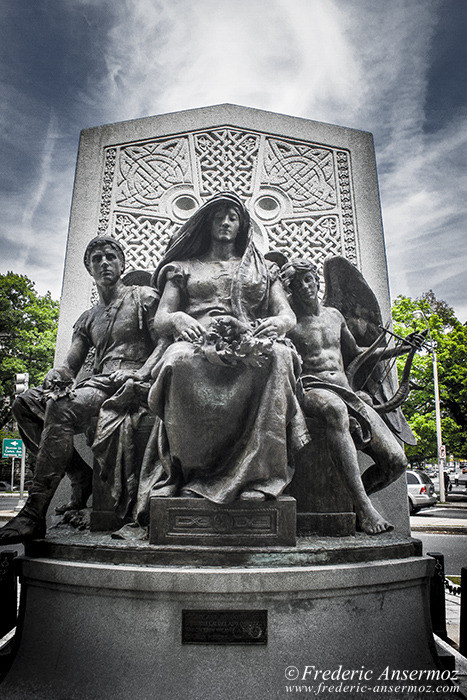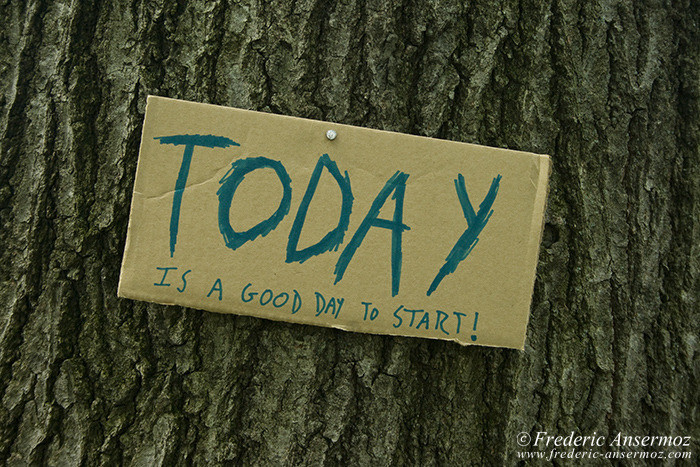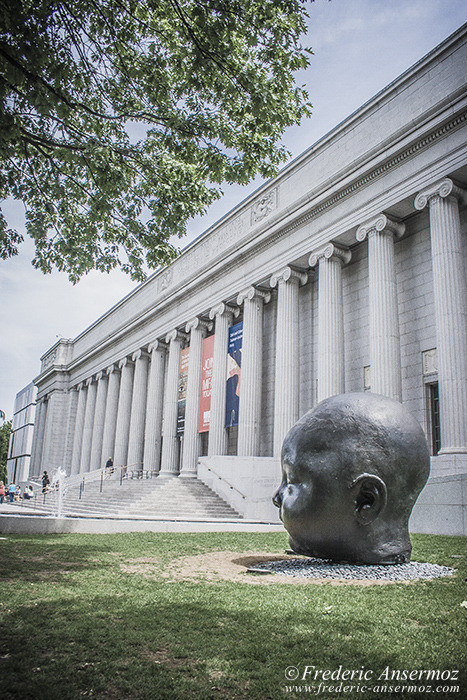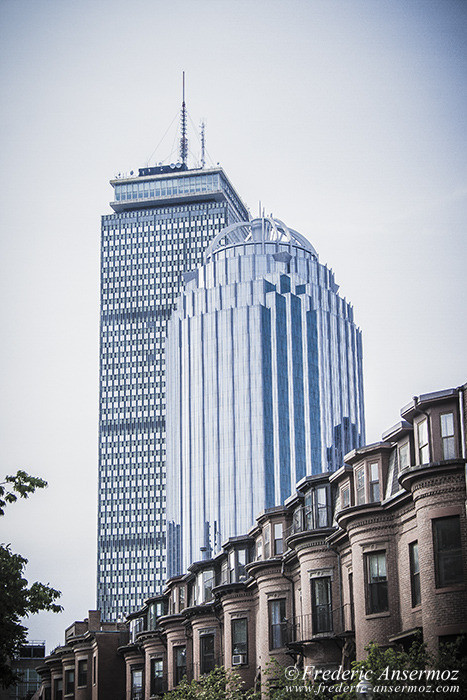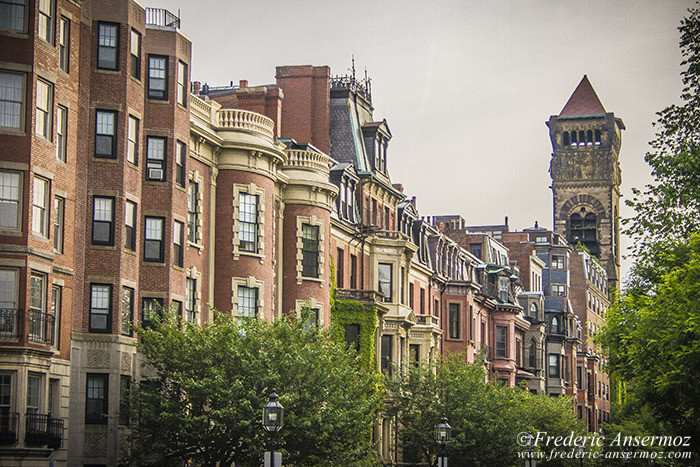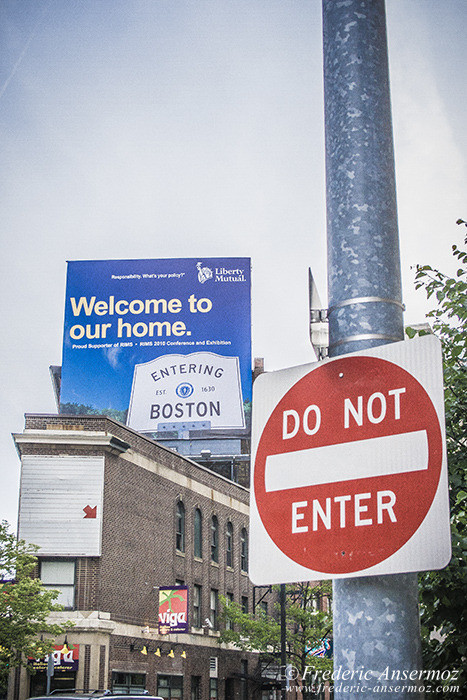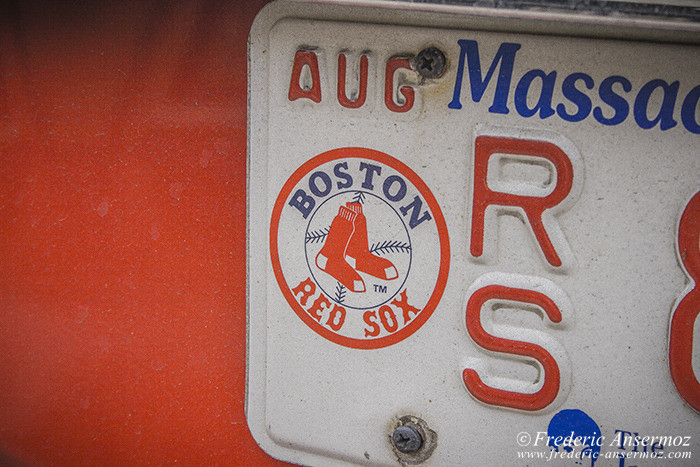 Motivated, I take the subway towards the prestigious Harvard University [a major goal of my visit].
I quickly pass the downtown [I will visit it later] and the Charles River, to bring me a few subway stations away.
Explorer at heart, it's on foot that I will go to Harvard… who has never been to school on foot?
I walk through a good part of Cambridge, the famous MIT, and here I am, in the middle of Harvard University.
Place is really impressive; the Widener Library too.
It is early and it's even better; no tourists , except me and a small group of Japanese people who are taking pictures of them, while touching the lucky charm shoe of John Harvard.
The library does not open until 9am , so I took the opportunity to make a stop at a Starbucks Coffee place nearby. Besides, if you go one day, the electric power points are located on the ceiling… it's amazing, I tell you.
Coffee, blueberry muffin and here I am, ready to explore the area around the university, or rather, its scope…
9am ringing , I return to the Widener Library, where there is more than 90km of books, it intrigues me and arouses my curiosity.
Both are quickly stopped, "Access closed to the public"… So I can not see or show you this place, which I'm sure must be great.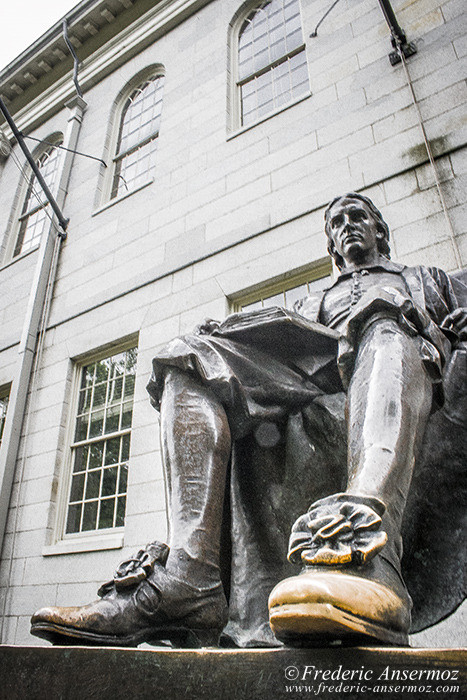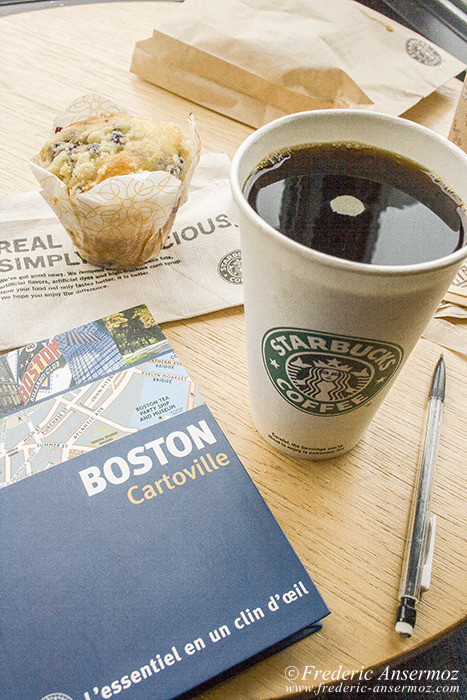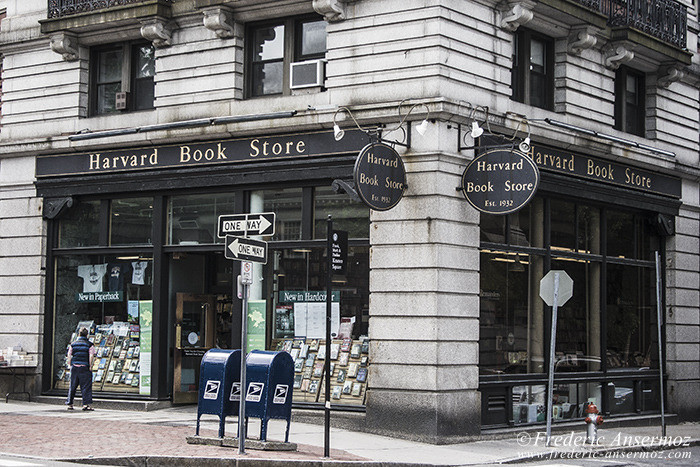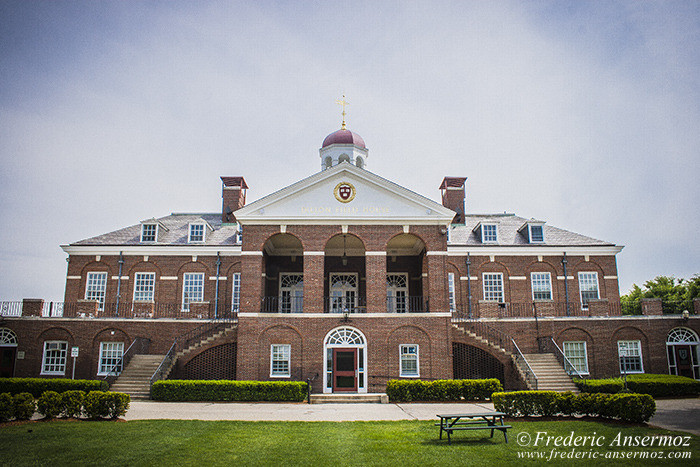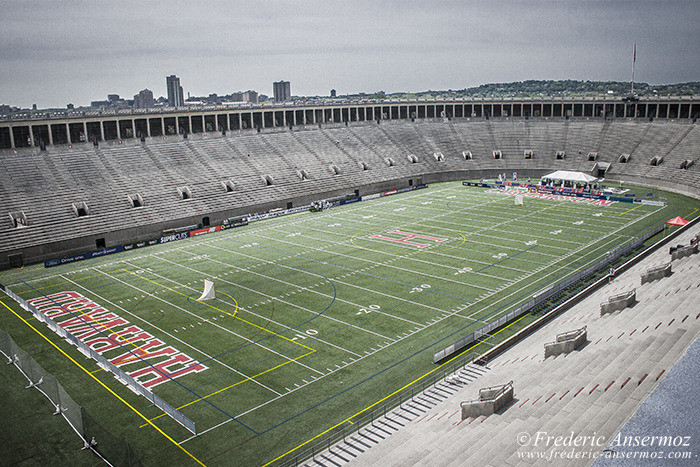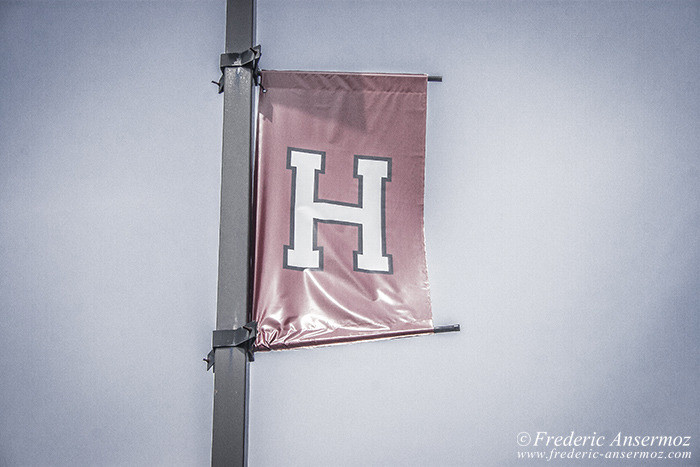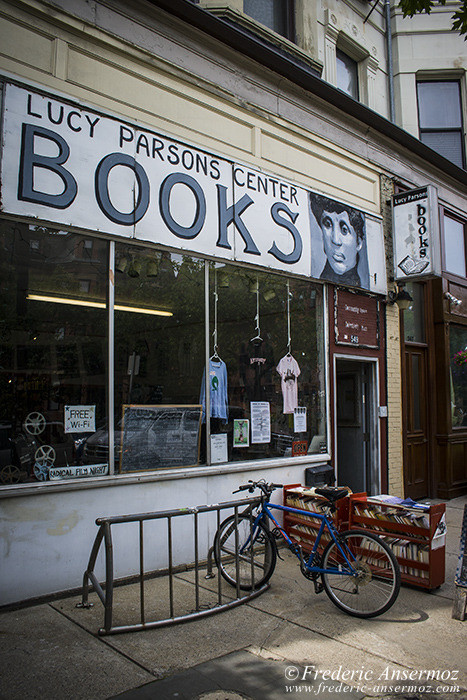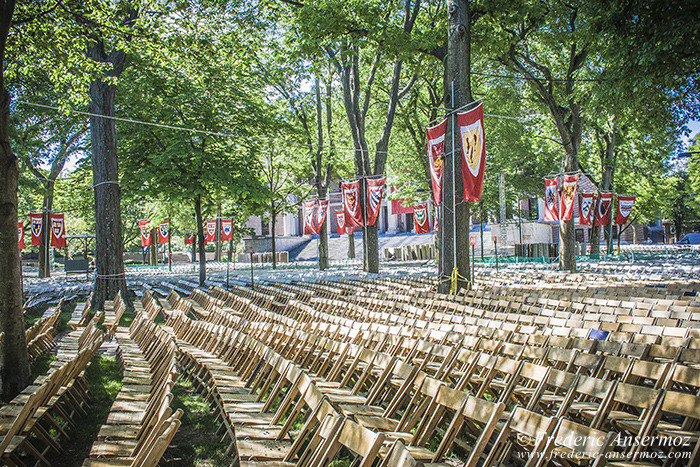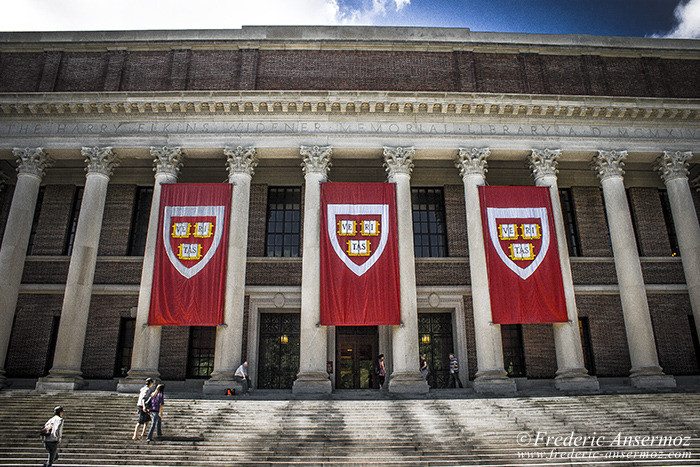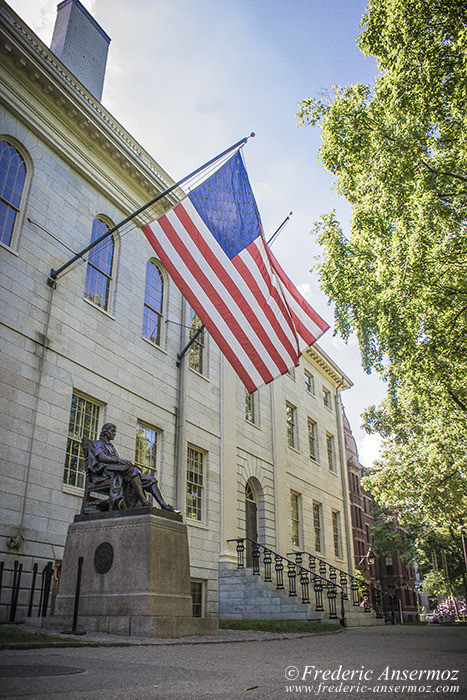 I continue my discoveries on foot; walking streets. I sneak through "institutes" , "centers" and other academic homes.
I cross the JFK Park and the Anderson Bridge, finding myself in Allston, where a Harvard extension is.
I climb the Stadium [nothing suggests to me that it is forbidden] and I walk in the campus.
Nature is highly maintained and offers an idyllic setting to work in the sun.
I walk by the John W. Weeks Footbridge , the Charles River, and along the Harvard Bridge, which brings me back to Boston.
It's noon, time for me to eat something, and for this occasion, I'm up for an Irish pub.
I venture into Fenway neighborhood, cult place for baseball fans. I discovered its parks [Fenway Park, Back Bay Fens] and museums [Museum Of Fine Arts, Isabella Stewart Gardner Museum]. Unfortunately I can not visit it as there is many people waiting. The building is inspired by an Italian palace of the fifteenth century, and the current exhibition presents art from the Italian Renaissance.
I continued my way towards my hostel. Huntington Av , Massachusetts Av , Columbus Av and I'm almost there . A good shower and some rest before to go back in town.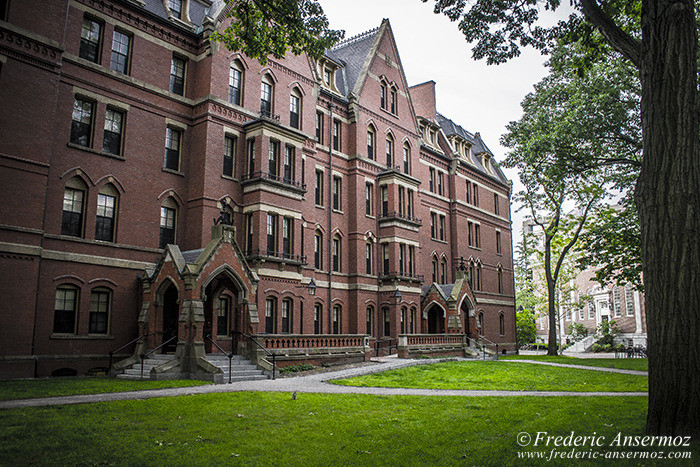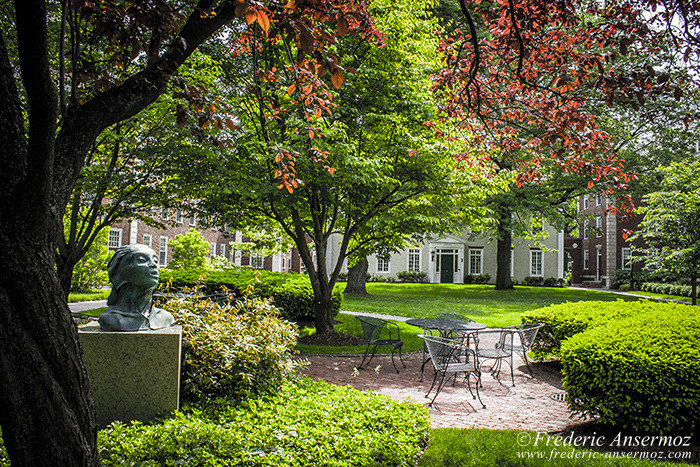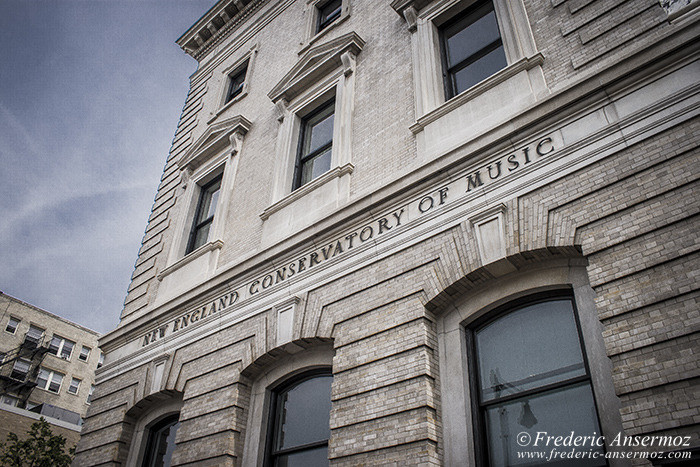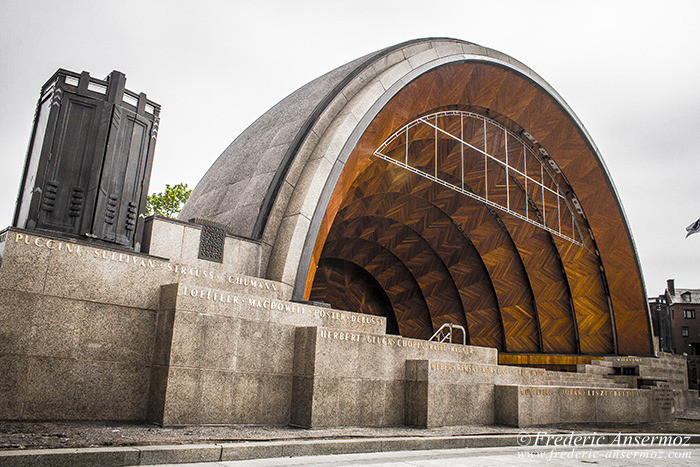 I'm heading Prudential Center, then I walk along Boylston St. to reach the Boston Public Library. The vast library faces Trinity Church and the John Hancock Tower.
Walking through the streets, I arrive at the Boston Public Garden. The atmosphere is relaxing, and a guitarist plays a few notes, accompanied from time to time by a choir of waterfowl.
I sit on a bench to enjoy the late afternoon, and through my camera, you are with me.
The sun sets gently on Boston, and I'll do the same… Back to the hotel, where I write a few lines.
Sunday morning, Boston, Massachusetts, I wake up at 9.30am on my watch. Wow, I must really feel on holiday to get up later than usual?
Breakfast stops at 10am. I quickly prepare my gear and go down. No one. Crap , it's closed… weird. I ask whether it is too late for breakfast, and the manager tells me that in fact, it's too early. I ask what time is it, and it's only 7.15am [I find myself again].
The batteries of my watch weren't accustomed to the Bostonian time.
Breakfast, backpack, subway, this time I plan to visit Beacon Hill, The Government Center, North End and Waterfront.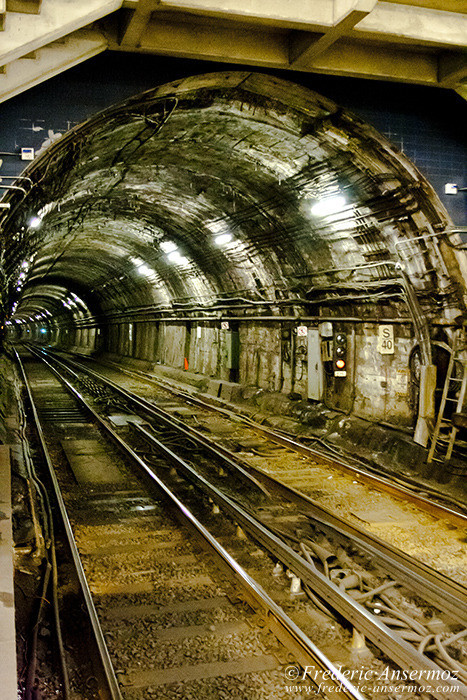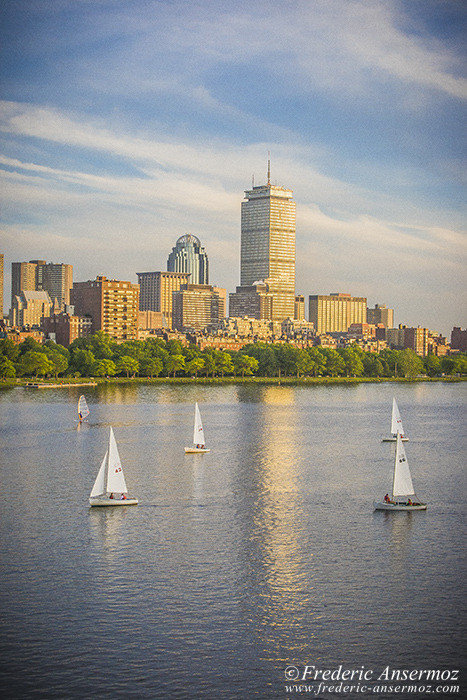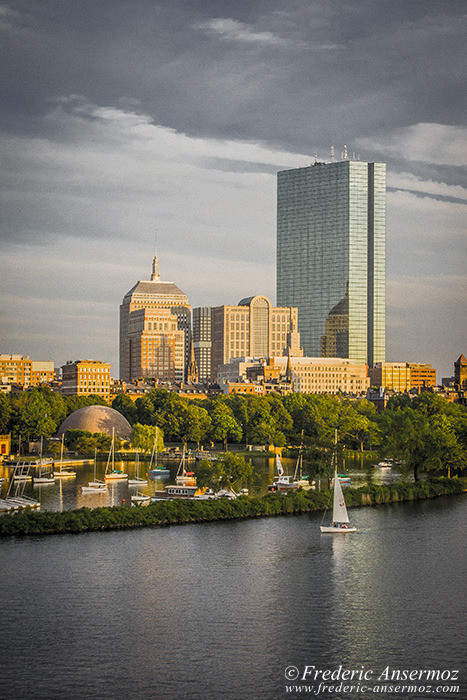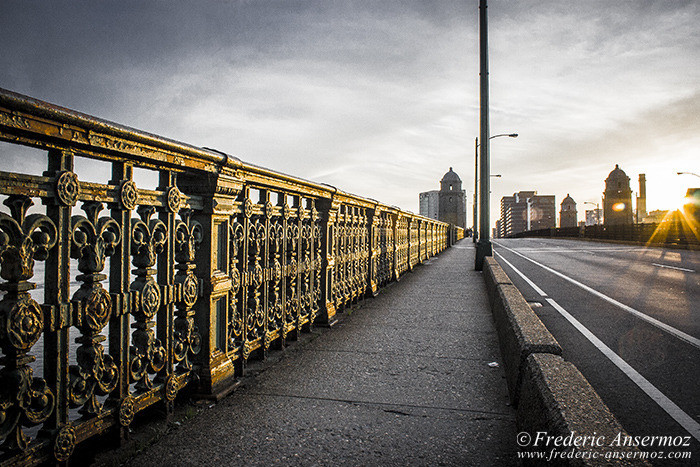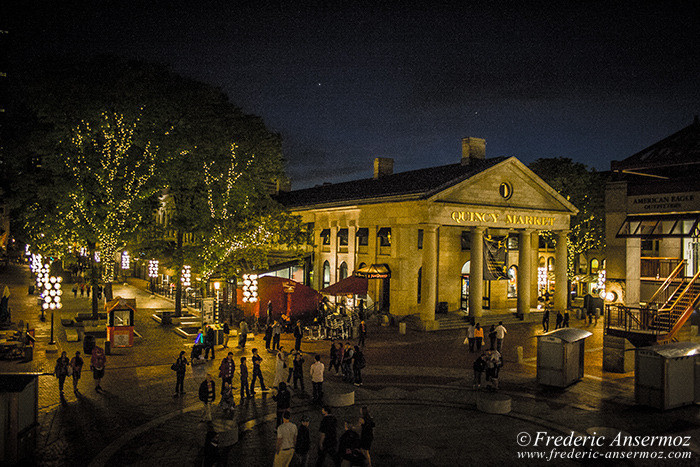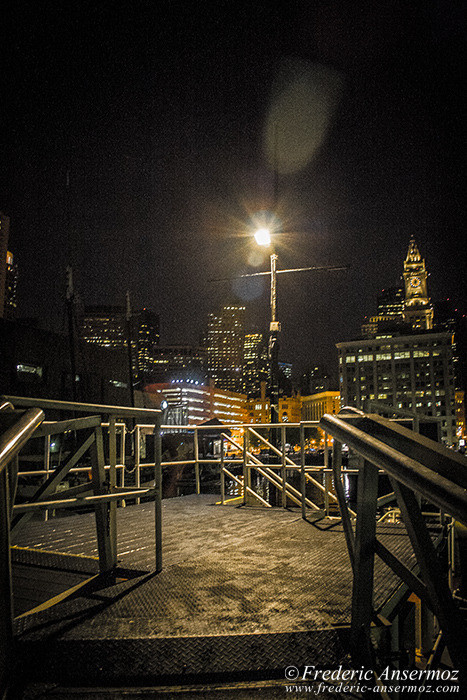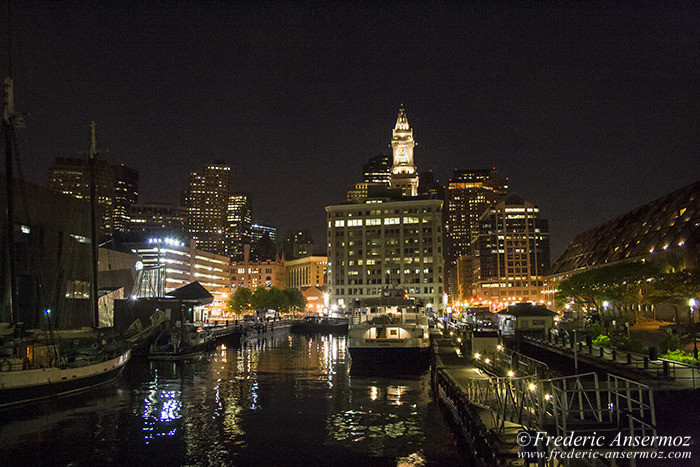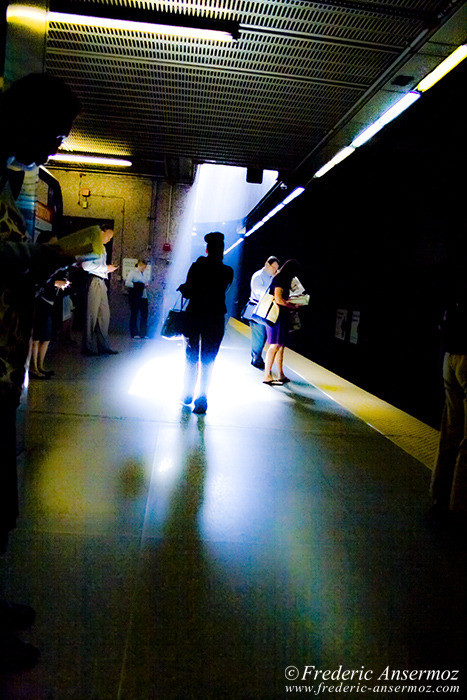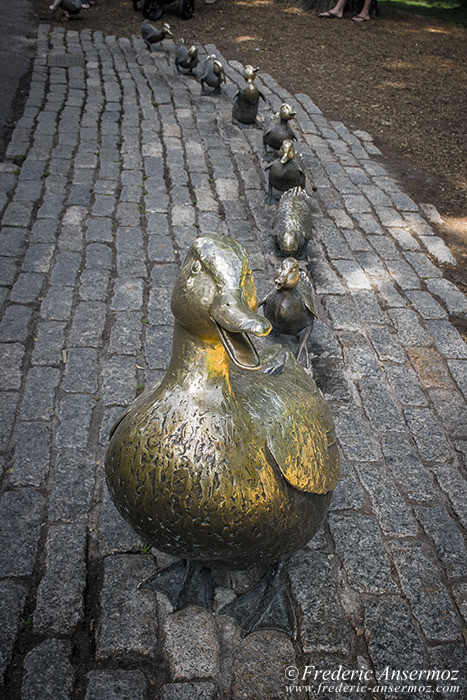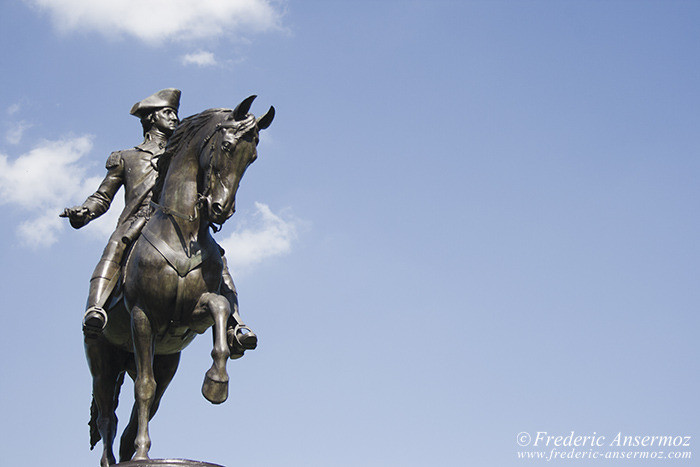 I go from subway stations to subway stations, to reach the Longfellow Bridge to enjoy the view on the Back Bay.
The sky is gray, which is a shame, but what I ignore so far, is that I'll come back here twice today…
I'm walking down along the esplanade to the Hatch Shel. Few steps are enough to carry me into the uptown Boston, where the house facades have a very "irish" style.
I cross now the Italian neighborhood. Brick houses and warehouses of the same construction, churches, 'ristorante', and barber shops are part of the place.
The maze of red and orange rocks brings me gently to the port.
As it's a sunny day, tourists flock from everywhere, to board on cruise boats.
I let them pile up on the boats while I take the opportunity to walk along the docks that remain quieter. Another opportunity for me to take a little break under the sun and enjoy my visit.
The wind is a little cooler tonight, I decide to return to the hotel to get some proper clothes.
So I go back to redo almost the same route, but at night. (these photographers … )
Sunset on Back Bay, Night on Boston Harbor. I take a little bite in a pub, as the Quincy Market is closed. Fish and Chips on the port and I'm ready for night shots.
There is much less joggers at this time.
Some pictures make me appreciate the illuminated city, and I recrossed the city by metro to reach Fellow Bridge and end my session.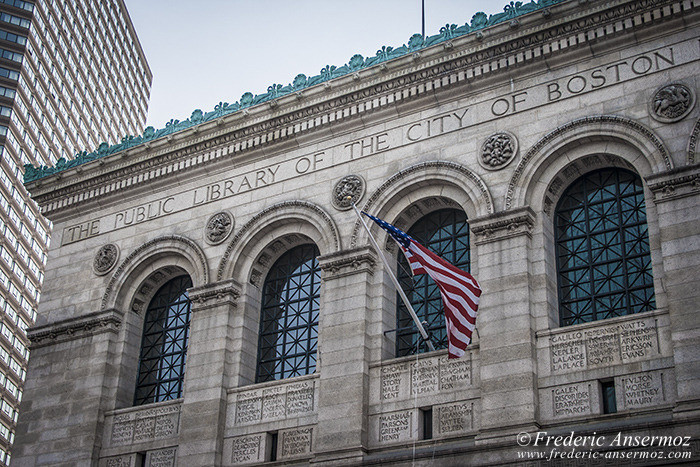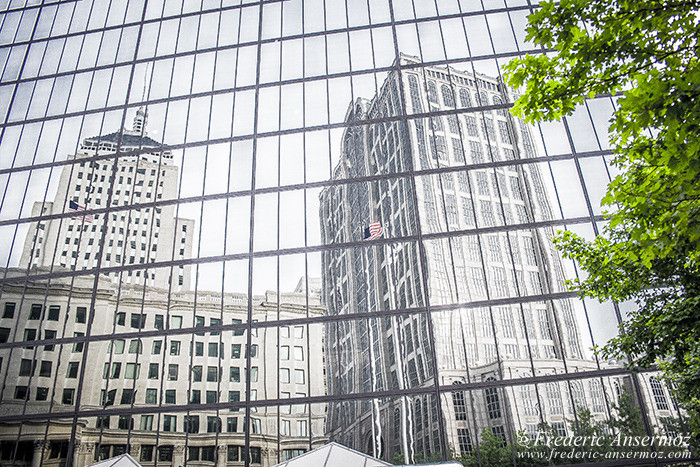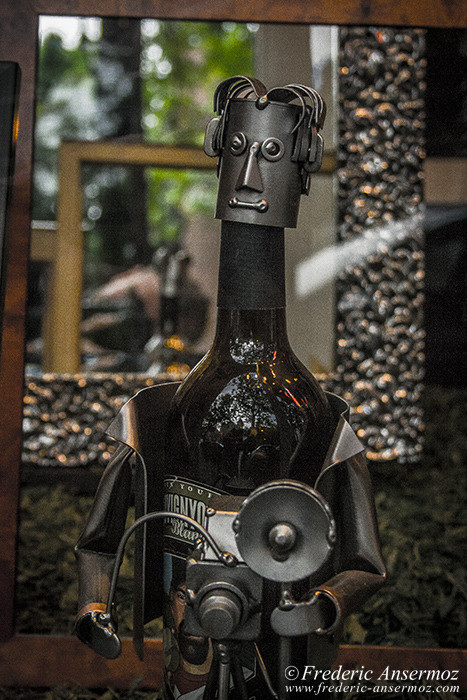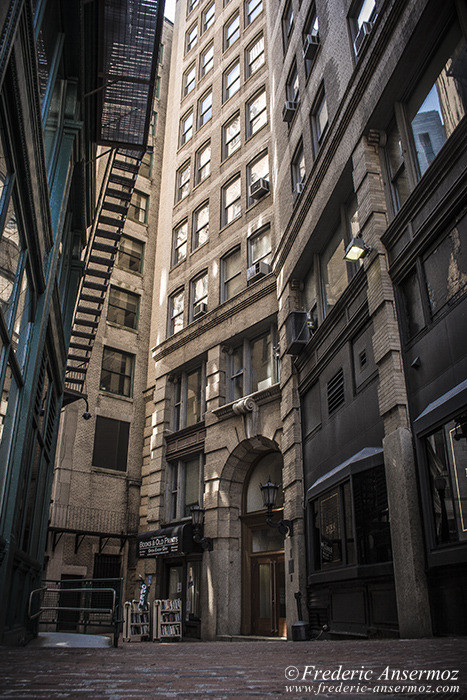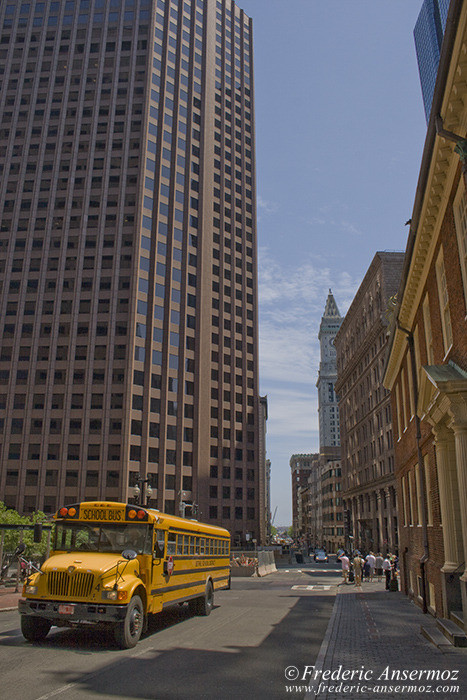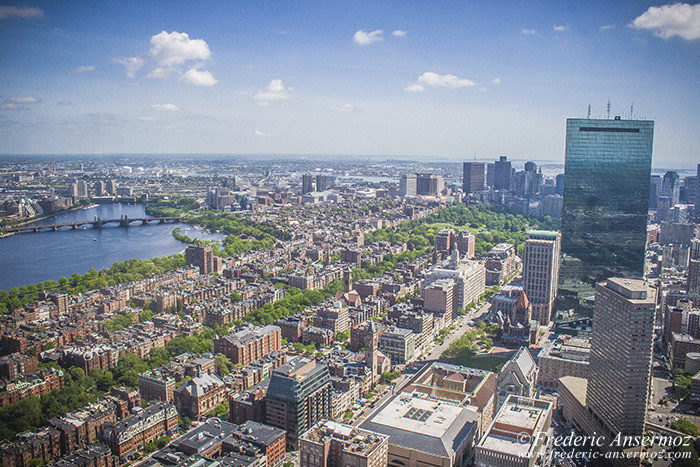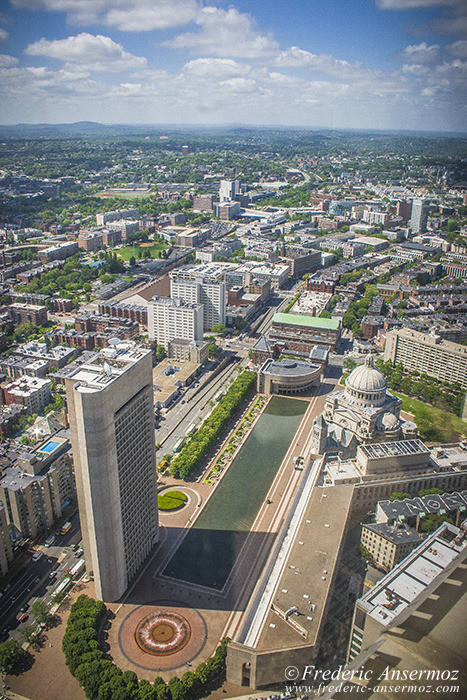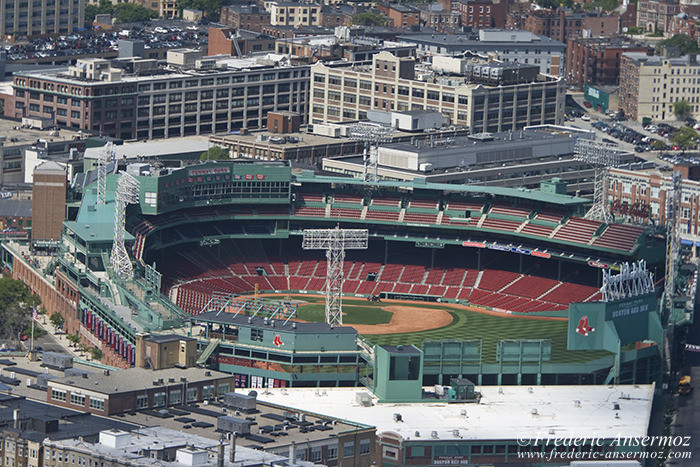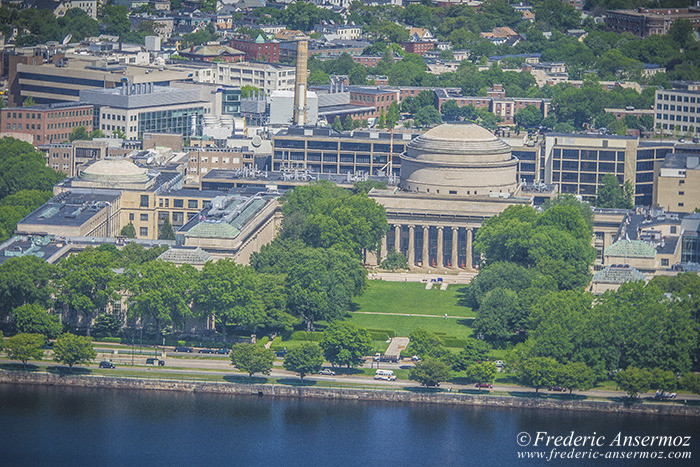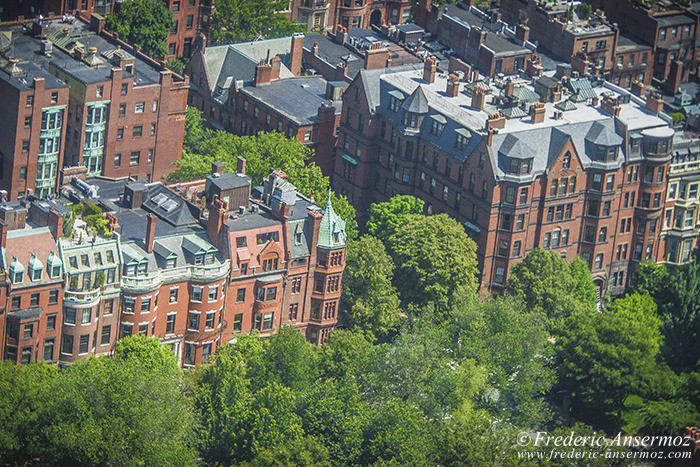 Monday last day. I'll make sure to enjoy this sunny day to complete my tour of the city.
Aiming, Harvard (again!?). Yes, there is a post office over there and I want to redo a walk in the heart of the university.
Few shots under the blue sky and I go to Prudential Square where I climb 50 floors up [thanks to an elevator] to admire the view over the city. The opportunity for me to watch from above, the exploration paths I walked.
I'm going down [still with the elevator] to venture into China Town and the Theater District. I opt for a small restaurant in the area. The food is good and not very expensive.
To digest, I zigzag amid banks and skyscrapers of the Financial Area. The neighborhood is very human, and there are small parks for lunch breaks.
Blazing sun and double backpack [backpack / frontpack], this is my outfit to walk along the docks and cross the bridges that take me further south.
My bus in 10 hours when I return to my starting point, South Station. I acknowledge that I'm a lot in advance, so I go for a little coffee break.
I pick up a table overlooking the streets, at the corner of Lincoln St. and Summer St.
While I'm writing these lines on my notebook, my shoes benefit for a breather .
I almost made a complete tour of the city, but I haven't found a funny statue yet, spotted by chance on a postcard… (9 statues to be precise).
This will be a kind of last minute challenge before returning to South Station.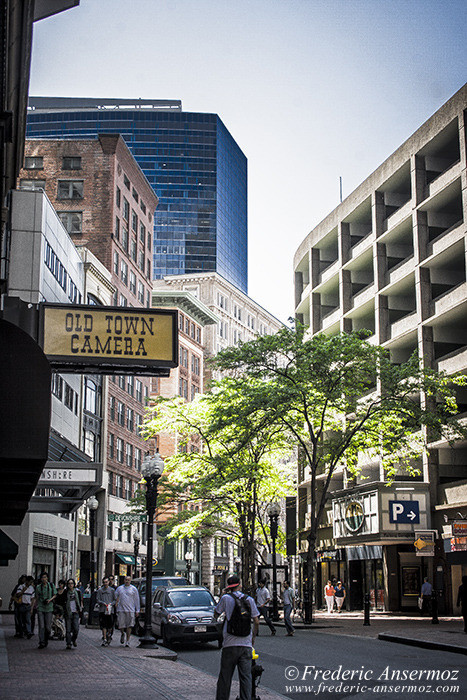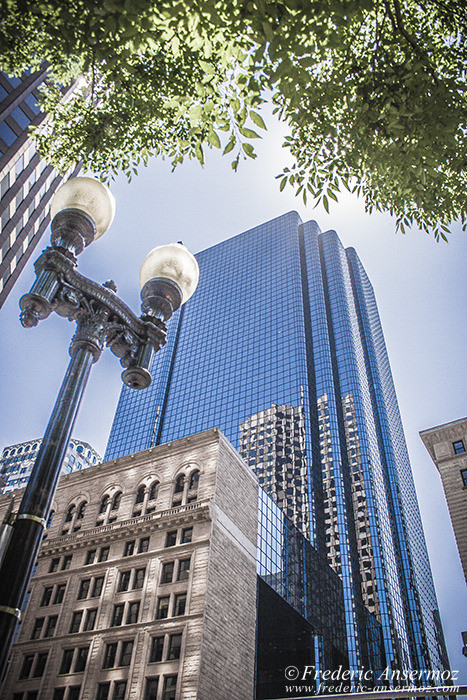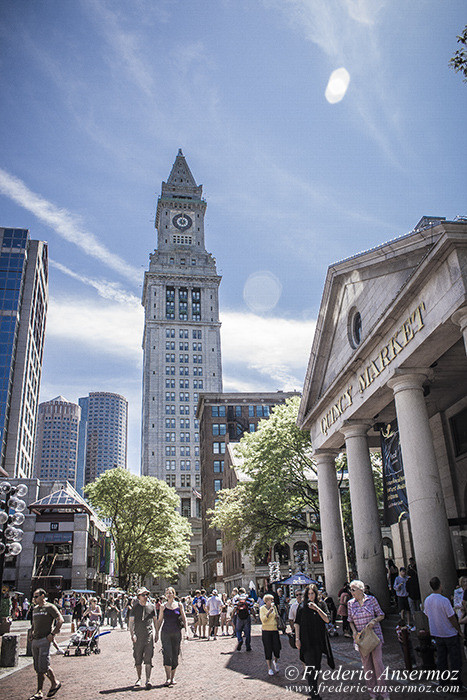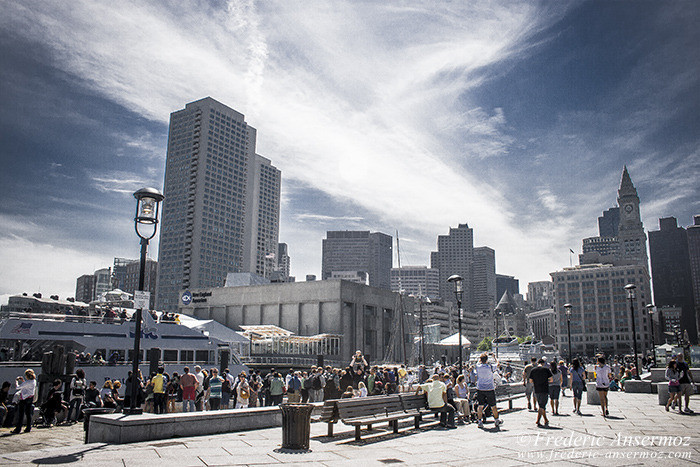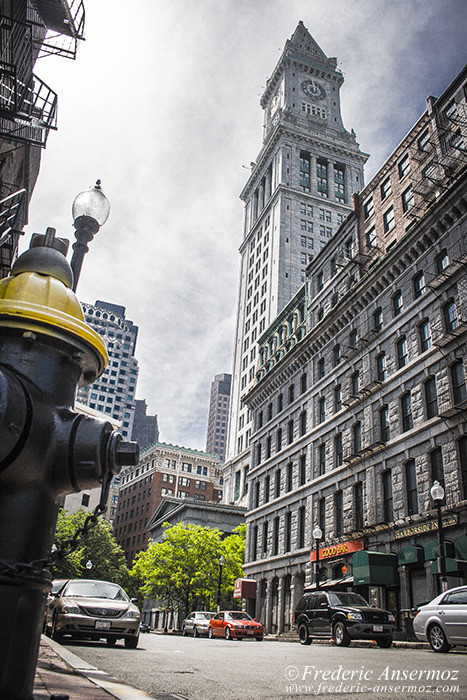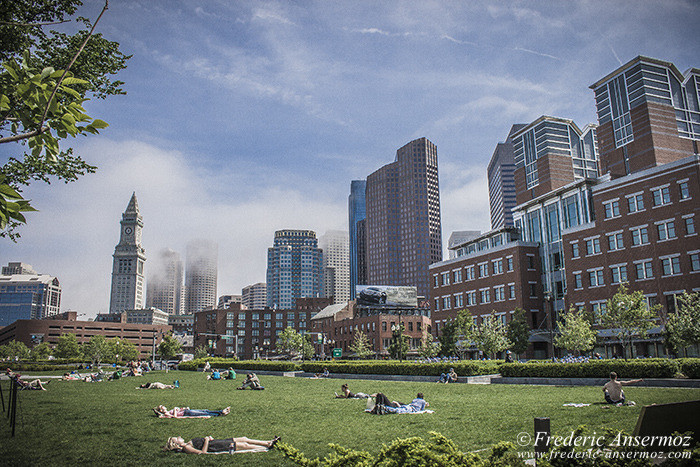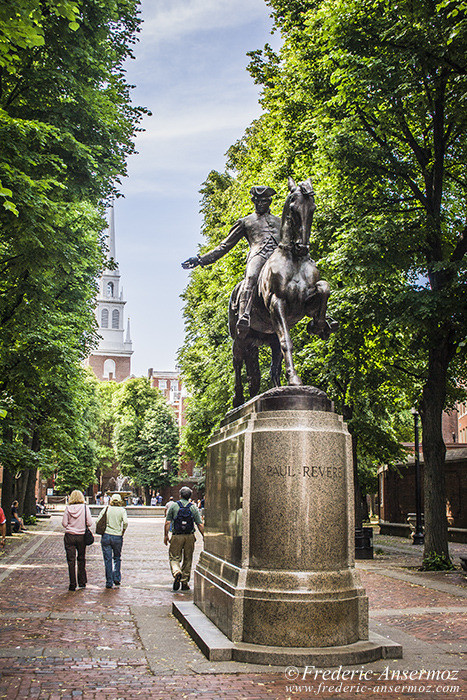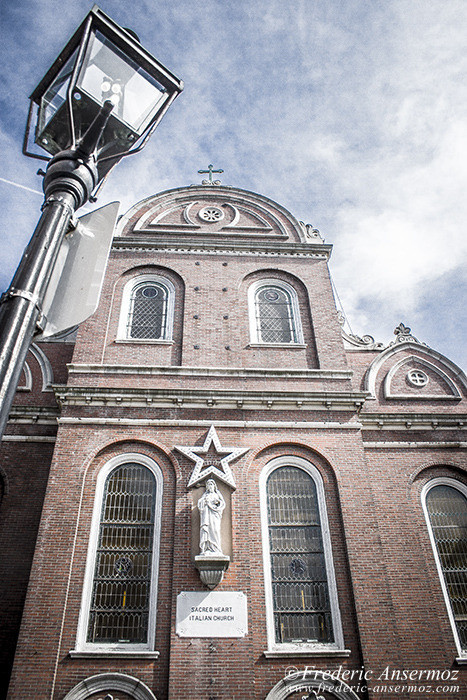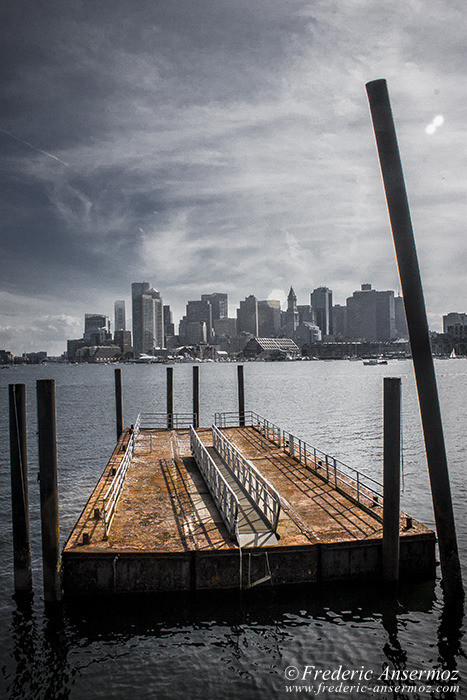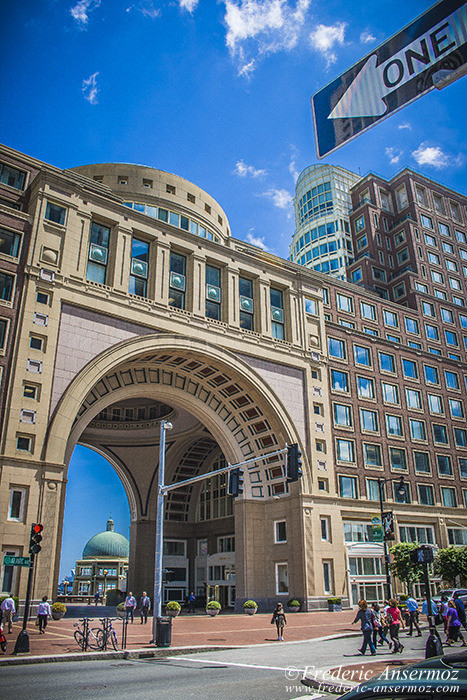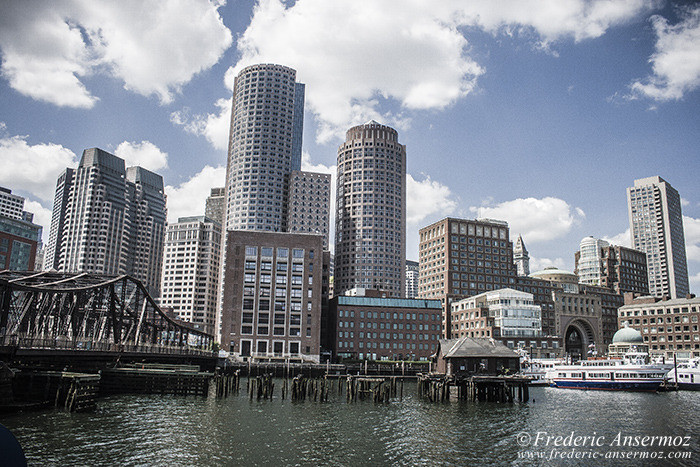 Back to my notebook and Quincy Market, where I sit down to write a few lines. Challenge completed, since I found the famous "Duck Trail" and walked a few places I had not done so far.
I'll wait until nightfall to take pictures around South Station before taking the bus to Montreal. Estimated time of arrival… tomorrow morning at 6.45am, then back to work at 8am…
Before leaving, I cannot help but eat at Boston Chowda [recommended by my friend Tarek, who lived in Boston for 10 years]. Lobster Bisque and Seafood Wrap then come to fill my stomach.
So it was a rewarding weekend amid Bostonians. Smiling , friendly , sporty and cultivated, my short stay was pleasant with them.
My hours of walking earned me a nice sunburn and have allowed me to take pictures that I hope will please you and give you maybe the will to come to visit Boston.